Posted by DecoArt on Jan 23rd 2018
I was so excited to get my hands on some of the DecoArt Americana Premium paints and I couldn't wait to try them out on my Gel plate. These paints are similar in some ways to the fluid acrylics in that they are beautiful, bright, vibrant colours and they are also a little translucent which makes them an incredibly powerful tool for building up layers on your printing plate. When working in layers I usually start with light colours and work darker, and I love to use a variety of stencils to build pattern and texture along the way.
Items needed:
Americana Premium Acrylic - Primary Yellow
Americana Premium Acrylic - Primary Magenta
Americana Premium Acrylic - Titanium White
Americana Premium Acrylic - Cobalt Teal Hue
Americana Premium Acrylic - Vermillion Hue
Americana Premium Acrylic - Cadmium Red Hue
DecoArt Media Fluid Acrylics - Carbon Black
DecoArt Media Fluid Acrylics - Metallic Gold
Smooth white card
Gel plate
Brayer
White Signo Uniball pen
Distress crayons or similar
Archival ink pads
Glitter Glue
Junk for stamping
A variety of stencils
A variety of background/texture stamps from PaperArtsy
Scrap of ribbon/cord
Optional: Tag punch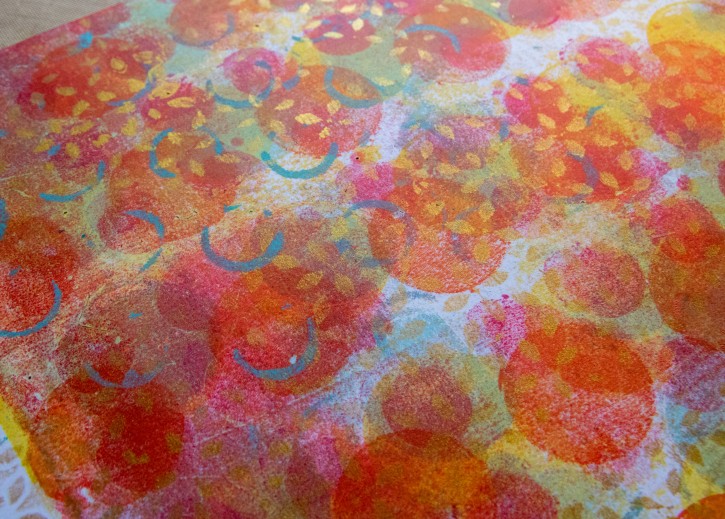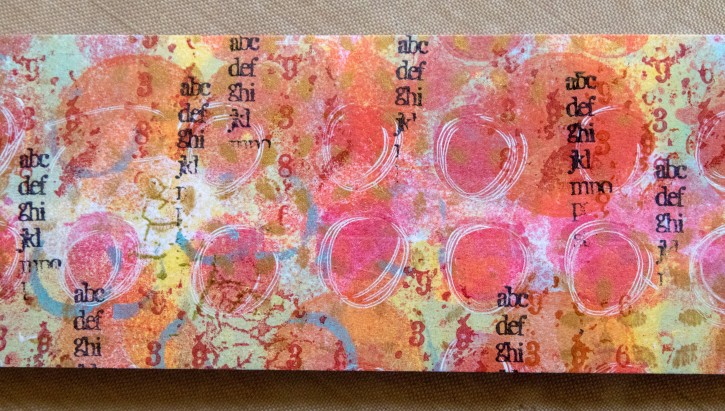 To complete the background for the tag book cut two strips lengthways, one for the cover and one for the inside.  I cut mine to 5cm to fit my tag punch, and also made the inside very slightly shorter to allow it to fit when folded.
Choose one as the cover and stamp all over using a selection of background stamps and coordinating colours of Archival ink as well as a touch of black. Use the white gel pen to doodle and scribble, choosing one stencil pattern to focus on. I chose the pink circles.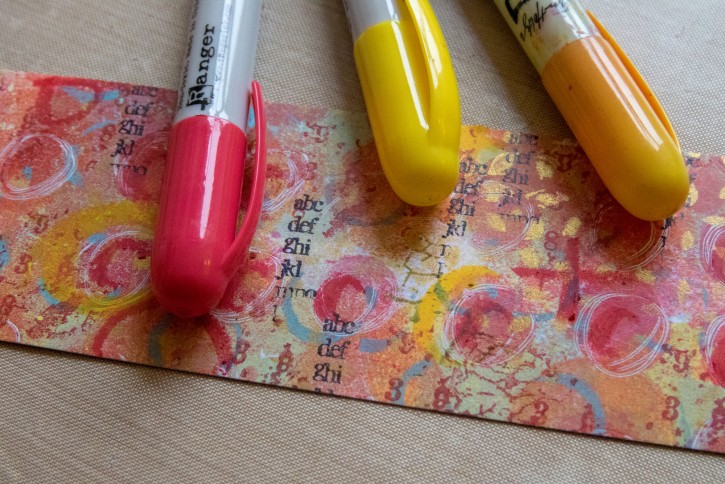 Distress crayons or similar, are a great way to build colour and add intensity to the colours that you already have. You can also doodle extra patterns.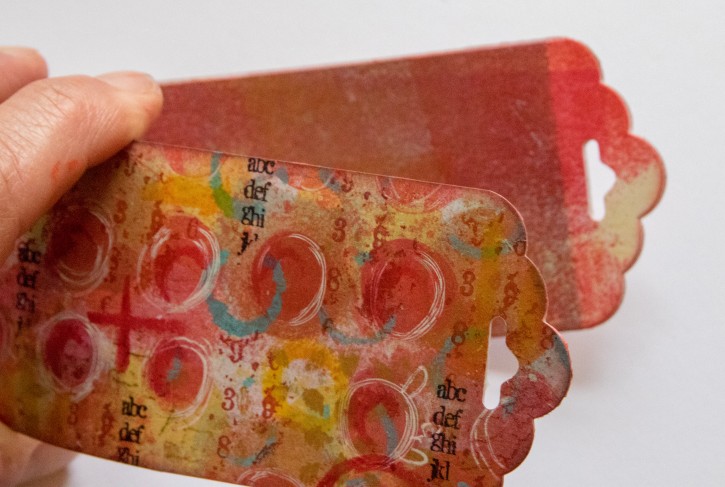 If you have a tag punch, punch each end of the strips of card. If not, just snip the corners to create an angular tag shape and punch a hole in the centre.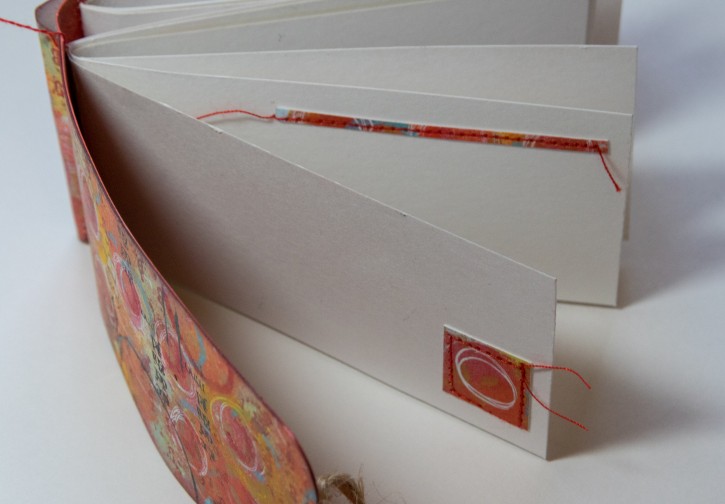 To complete the book cut several pages to create signatures and add a few off-cuts of the card to match the cover. Stick the covers together and stitch or staple the signatures along the halfway point.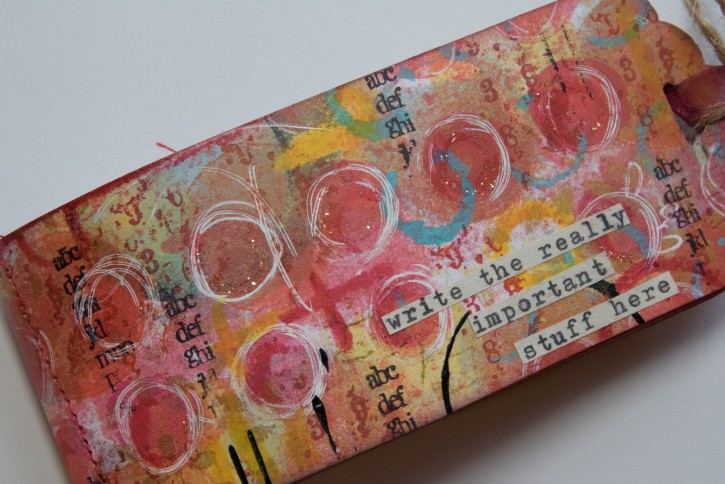 As a finishing touch, add touches of glitter writer, some junk stamping with the DecoArt Fluid black and gold, and a quote. A ribbon and/or a cord to tie it together completes the project!