Posted by DecoArt on Mar 31st 2016
Hello DecoArt readers! Springtime always inspires to me to add floral décor to our home. I usually pick up a bundle of flowers at the farmer's market once a week to use as a centerpiece for our dinning room table. Lately I've been incorporating flowers from Michaels so that I don't have to worry about replacing them every few days. Mason jars are always my first choice to use as a vase. I created this simple chalky finish mason jar with lace and ribbon to use year round in our home. It's perfect for display flowers on the mantle or using it as a centerpiece for a brunch tablescape.
Items Needed:
Mason Jar
Paint Brush
Ribbon
Hot Glue
Flowers
Instructions:
Apply 1-2 coats of chalky finish paint on the mason jar. Allow the first coat to dry for at least an hour or two before applying the second coat. Optional: once the final coat is dry lightly sand some paint off to give the mason jar a distressed look.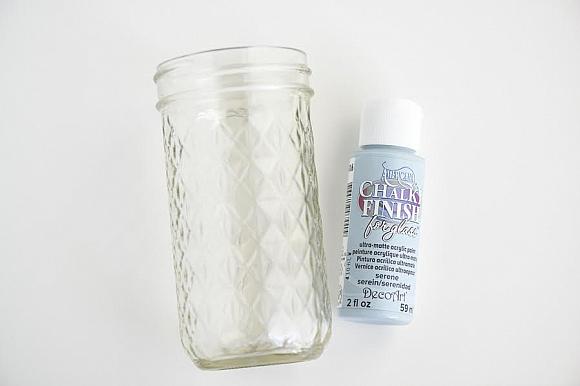 Add ribbon to your vase using hot glue. I'm using a lace and satin ribbon from Michaels.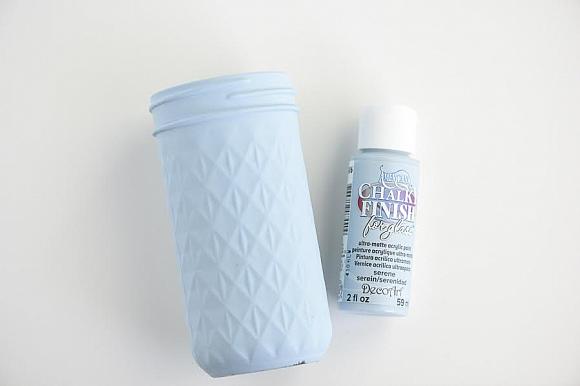 Now it's time to add your flowers. The faux flowers are also from Michaels but you can use real flowers instead.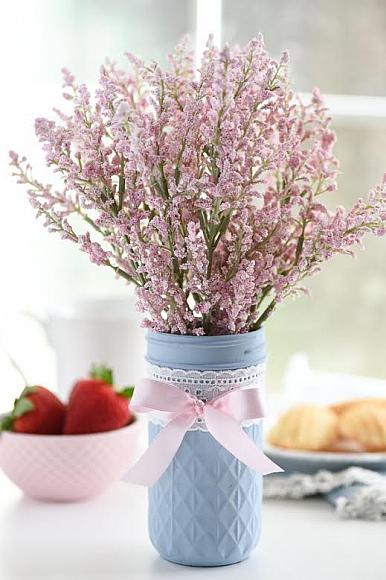 Here's a closer look at the lace and pink ribbon around the vase. The colors are perfect for spring and would make a great table centerpiece for a Mother's Day brunch.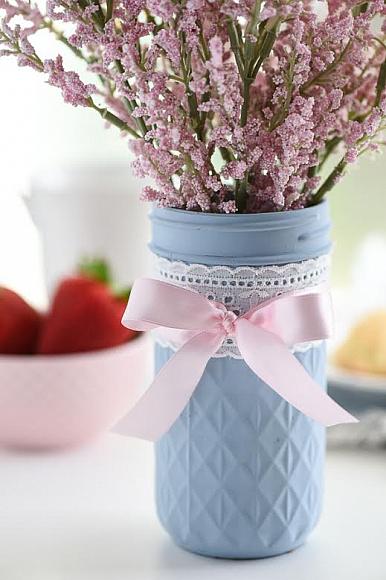 Do you still find yourself using mason jars regularly? I've always enjoyed using them in a variety of ways in my home from home décor to storing supplies. With a little paint you can transform a plain jar into a beautiful piece of décor that fits your style.