Posted by DecoArt on Jan 10th 2014
It is a new year and I always feel a need to get organized.  As a family of five, we are always busy with sports and other activities.  A family command center is the perfect project to get our lives organized.  Learn how to make your own with the tutorial below.
Items Needed:
Bulletin Board
Washi Tape
Clipboards
Scrapbook Paper
Cutting Board
Commnad Hooks
Instructions:
We will start with covering those clipboards in something a little prettier. Grab some scrapbook paper that will match your kitchen colors.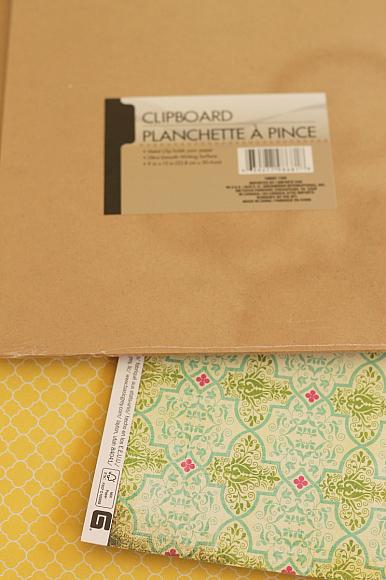 Start by tracing around your clipboard onto the paper. Cut around this line with scissors.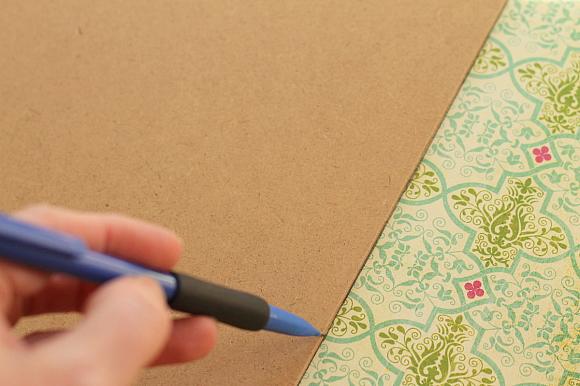 Next we will need to cut around where the clip is on the board. Place your paper under the clipboard to mark the approximate location.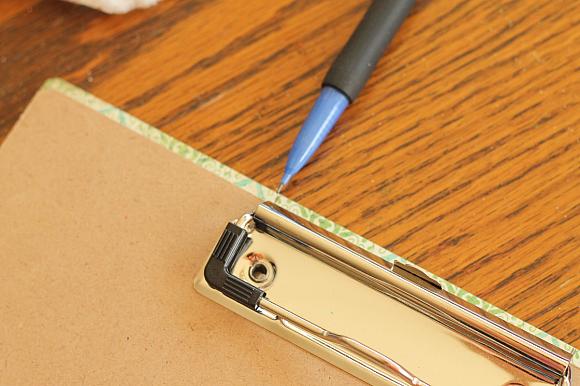 Cut down just about ½ an inch or so then place the paper on top. You can now mark the outline of the clip. Cut around that outline until your paper fits onto the board.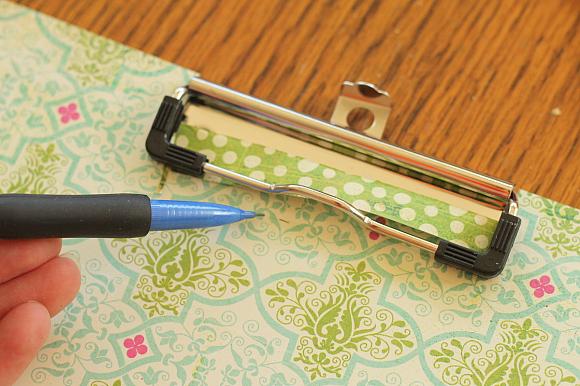 Use Americana decoupage medium to place your paper onto your clipboard. Allow to dry. Give the edges another coat of decoupage if they want to lift off.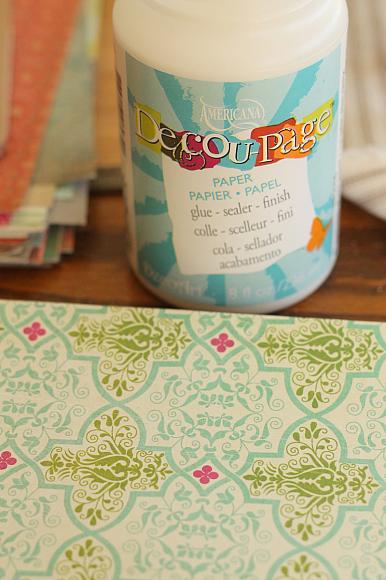 Hang your clipboards with command hooks right on the side of your refrigerator. You can also print those fun "notebook" task lists here:
https://drive.google.com/file/d/0B-LLHyauxUsvd0dIUTZ3TGlJRWc/edit?usp=sharing
https://drive.google.com/file/d/0B-LLHyauxUsvTHE3bnYwcE9ENjg/edit?usp=sharing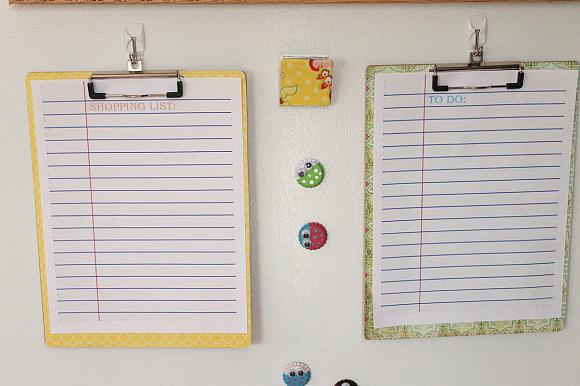 Now for that chalkboard. I used a cutting board from the thrift store. They are the perfect size plus they are sturdy and wood.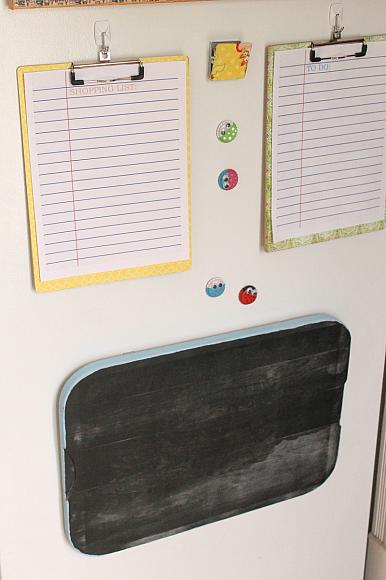 Just paint the front with about three coats of Americana chalkboard paint. Then paint the edges with a few coats of Americana paint in the color of your choice.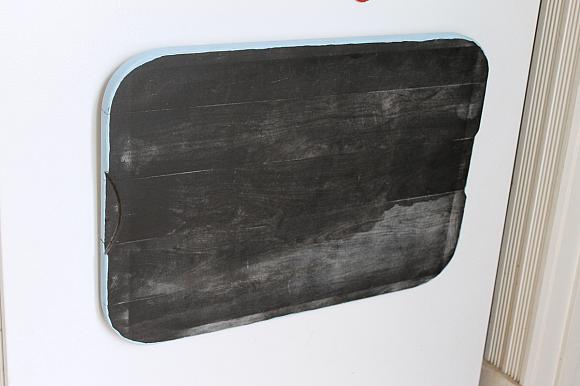 For the bulletin board, just pick up a board from any store and cover the frame in washi tape.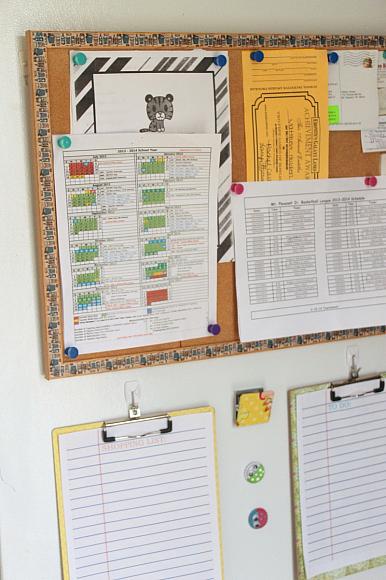 Hang all of your items on the side of your refrigerator using command hooks. Then enjoy your new refrigerator command center. Your family (and mom) will be more organized in the new year.