Posted by DecoArt on Dec 11th 2013
The best part about Christmas, by far, is spending quality time with family and loved ones. My definition of quality time includes lots of food, celebration and crafting beautiful things of course!  Today's super simple Reindeer Finger Print project is a great craft to try at home with the kids.  I created two prints for my fireplace mantle, but how much fun would it be to make one print for each of Santa's reindeers? Rudolph, Comet, Cupid, Dasher, Dance... you get the point!
Items Needed:
Mini Frames (can Be Found At Any Craft Store) I Used Two Frames, But You Could Make Up To Nine, One For Each Of Santa's Reindeer!
Paint Brushes
Instructions: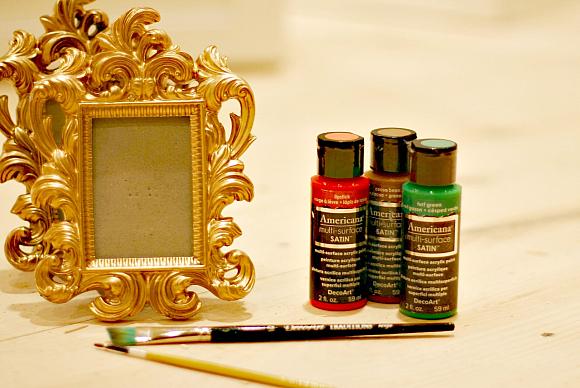 Apply 1-2 coats of Americana's Multi-Surface paint in Lipstick to your frames. This paint will adhere to just about any frame surface, from plastic, to metal and wood! Allow to dry for two hours.

Now it's time to finger paint! Prepare two sheets of white paper to make your reindeer prints on. Pour a dash of Americana's Cocoa onto a piece of scrap paper.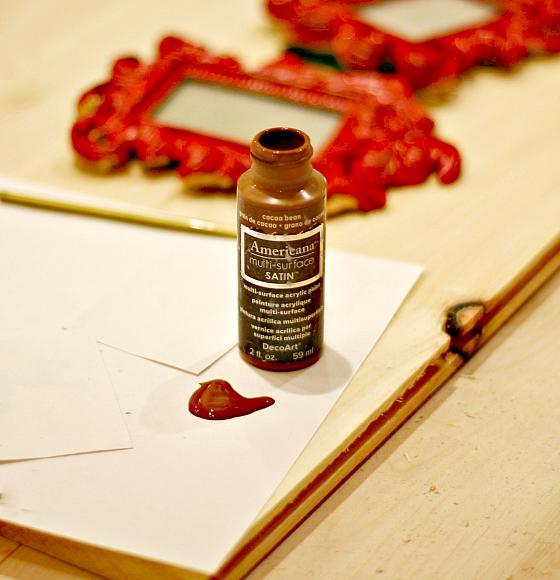 Press your thumb into the paint, and then onto your prepared paper. This first print should be horizontal on your paper.

Next, press your thumb into the paint again, and then vertically onto the paper, this time right above (but connected) to your first print. Now you have your reindeer head.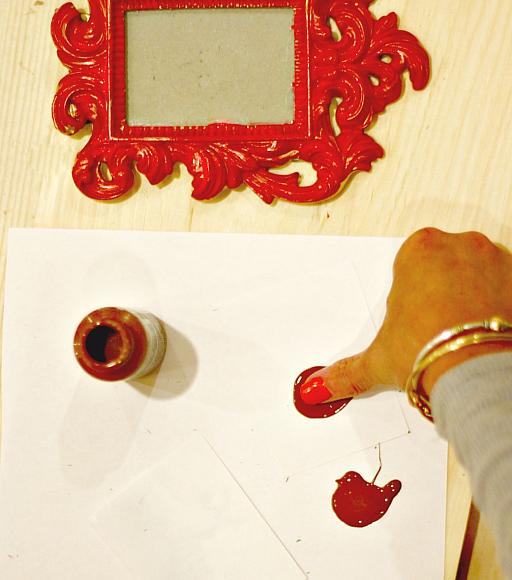 Next, draw the reindeer's antlers on using a super thin paint brush. Allow your print to dry for about an hour.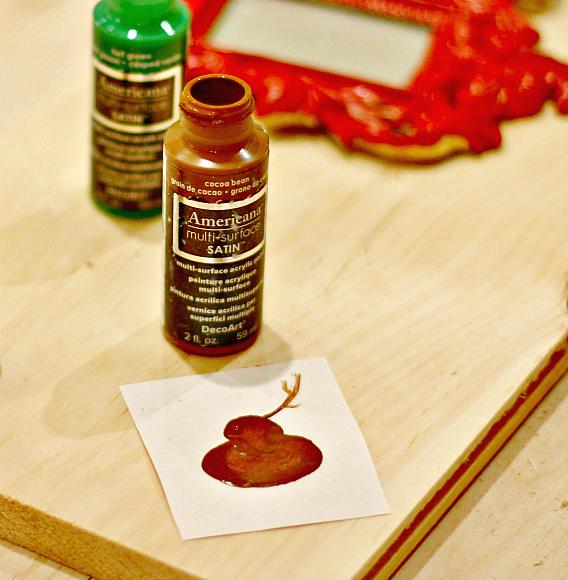 Finally, add your reindeer's nose using Americana's Turf Green.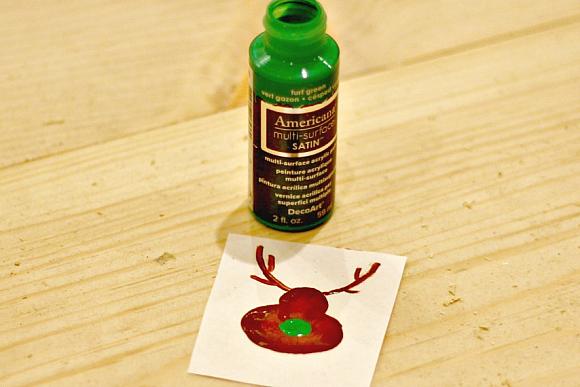 After your print is dry, place it in the picture frame. Enjoy your DIY reindeer finger prints!