Posted by DecoArt on Jul 9th 2015
Get your kicks on Route 66 in the form of this adventurous mixed media postcard.
Items Needed:
Scissors
Pencil
Assorted Paint Brushes
White Cardstock
Permanent Marker
Cosmetic Sponge
Basic Tag One (Spellbinders Die)
Instructions:
Use a pencil to trace the car pattern onto a piece of white paper. Use a round brush to paint the car in Cadmium Red Hue.
Use a round brush to add shading in Primary Magenta; the logo detail in Cadmium Red Hue and Cobalt Turquoise Hue; the grill in Carbon Black; and around the headlight, grill, and bumper, and the highlights in Titanium White.
Use a Spellbinder machine with the Basic Tag One die to cut the "Route 66" sign and frame out of white cardstock. Paint the frame in Cobalt Turquoise Hue. Print out "Route 66" in a font of your choice, and adhere with Matte Medium to the frame.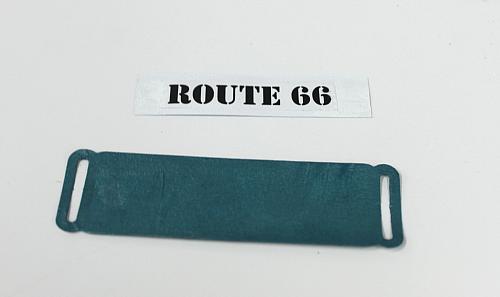 Use scissors to crop the left side of the car. Use a flat brush and Matte Medium to adhere the license plate to the car.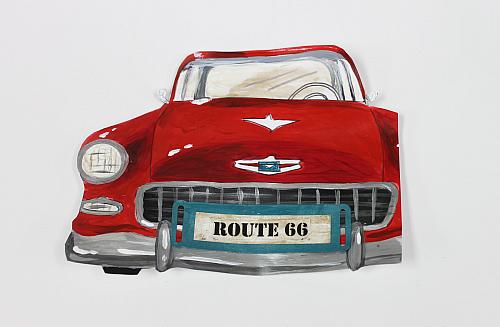 Use a flat brush to paint the sunset on cardstock; start from the top and overlap colors blending down: Hansa Yellow Medium, Vermilion, Cadmium Red Hue, and Primary Magenta.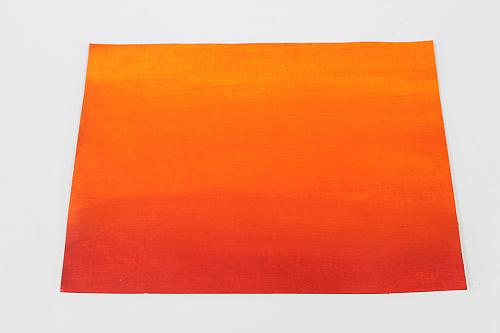 Randomly place the Andy Skinner Route 66 Stencil throughout the sunset-painted cardstock, dabbing on paint colors of your choice using a cosmetic sponge.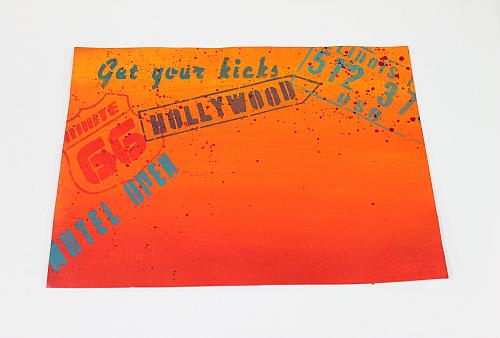 Use a flat brush to paint the road in Carbon Black and a #8 round brush to paint the stripes in Hansa Yellow Medium. Use a flat brush to adhere the car in place with Matte Medium.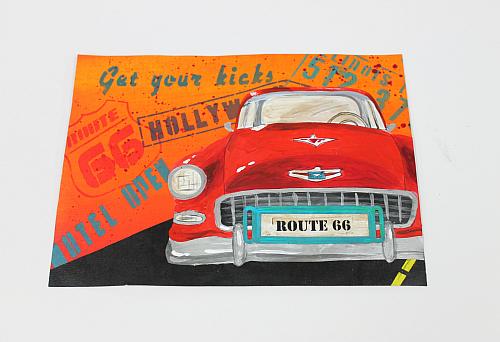 Using a fine-tip black permanent marker, write the name and address of the person the postcard is being sent to on the right-hand side of the postcard. On the left-hand side, write a desired message. Visit a Post Office to determine the current amount of postage.