Posted by DecoArt on May 5th 2016
I love wedding decor and sometimes I so wish to redo my wedding having the knowledge that I have now compared to what I had back then. That being said, I love it when a friend or family member gets married, so I can live vicariously through them and help them out. With wedding season coming up, and since my little brother-in-law is getting married, I created this great little centerpiece perfect for a rustic outdoor, or indoor, wedding.
Items Needed:
Scrap Wood
Sandpaper
Handle
Mason Jars
Flowers
Instructions:
The first step is to make the box. I used scrap fencing I had laying around to create mine. It is 11 inches long and about 3.5 inches high. The width was decided based on the number of mason jars I wanted in there, which was three. I secured the box together with a nail gun, but you can also use wood glue.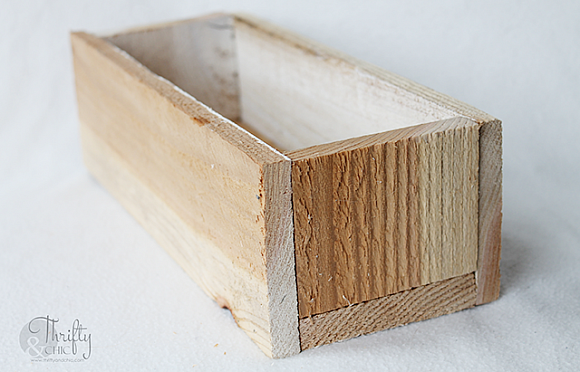 Next was to paint the wood. I experimented first on some scrap piece of wood. I wanted to get a worn finish, so I essentially 'white-washed' the wood, but instead of white, I used Pewter from the Americana line. I dipped my brush into the paint first, then quickly dipped it into a cup of water, then brushed the paint/water onto the wood.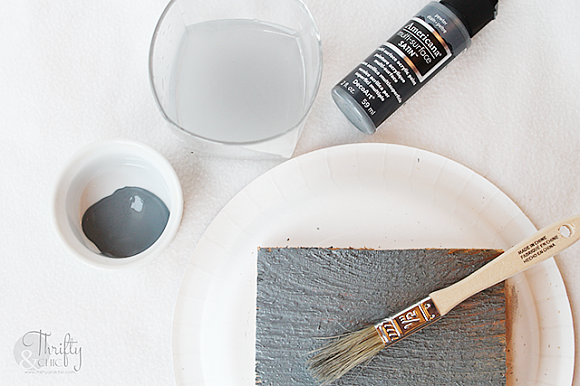 I just used one layer of paint to get the look I was going for.
Next was to add more detail to the box. On one side, I wrote the word 'love' to the bottom corner.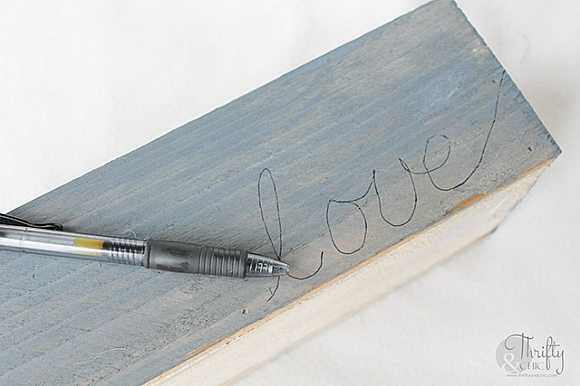 I wanted the 'love' to be scripted in paint, so I then grabbed a baggie, cut a very small piece off one of the corners and then placed some paint in it; I chose Almond by Americana for this one. It's the perfect contrast to the Pewter.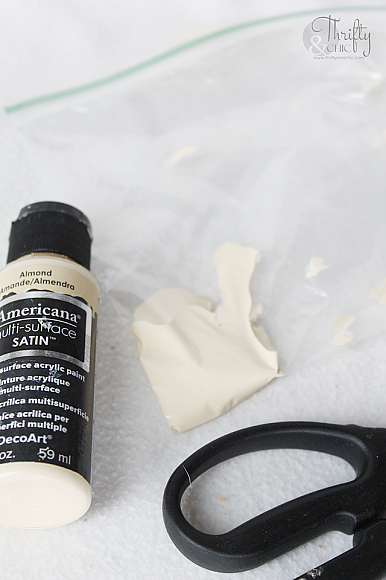 I then lightly pressed on the baggie and outlined the 'love' that I had placed earlier with the pen.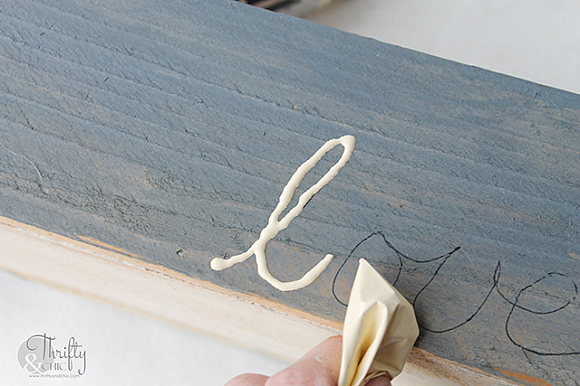 On the opposite side, I added some pattern using a DecoArt stencil and Americana Multi-Surface in Cactus.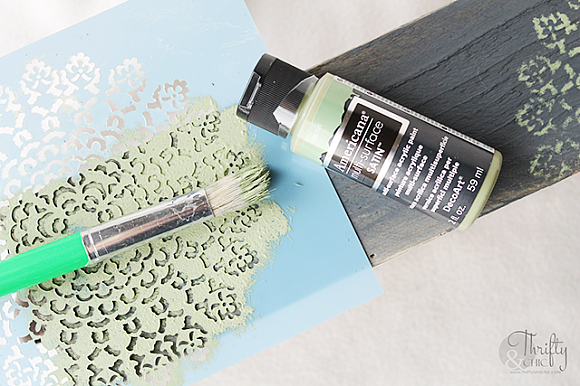 After all the paint was dried, I then distressed all the edges using some sandpaper.
Next was to add the final touch, and place a handle on each end.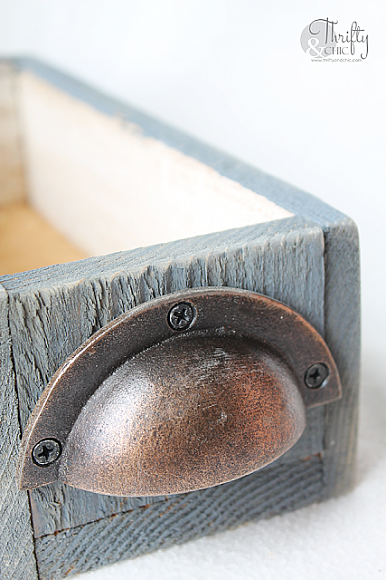 Once the box was built, I lined three mason jars in it, and placed sprigs of baby's breath in the jars.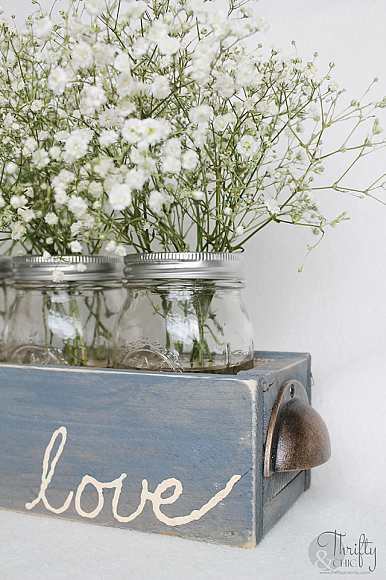 The color of the Pewter and the other elements give this piece a great rustic touch perfect for weddings and bridal showers!
The best part about this, it can be used again after the wedding for home decor.