Posted by DecoArt on Oct 16th 2013
We received a wonderful package of goodies from Want 2 Scrap! Chipboard albums, laser-cut letters, keys and more…where to begin, oh my!! The gears are turning. Pun intended!
We absolutely love mixed media. Creating textures like rust and weathered surfaces like crackle are not only fun but super easy with DecoArt products.
Want 2 Scrap has taken a lot of work out "building" an album by including the laser-cut chipboard cover with pre-punched holes, corrugated cardboard pages, canvas page, chipboard back cover and embellishments all in one package.
Items Needed:
Want 2 Scrap Shifting Gears Mixed Media Album Designed By Candy Rosenberg
Old Scruffy Brush
Stencil Brush
Instructions:
Start with the Shifting Gears mixed media album.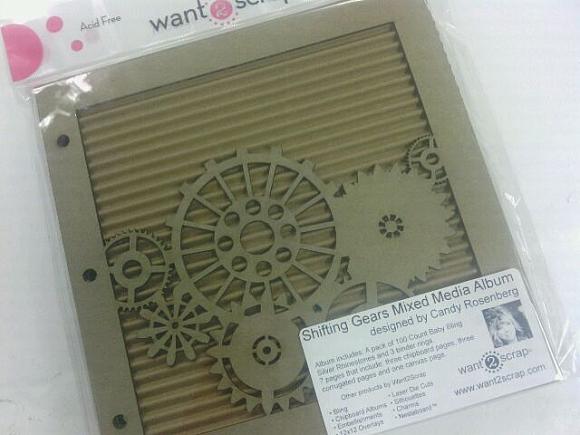 Use scruffy brush to dab Snow Tex on gear section. (Use an old scruffy brush because textured products will collect near the brush ferrule causing the bristles to flare permanently.)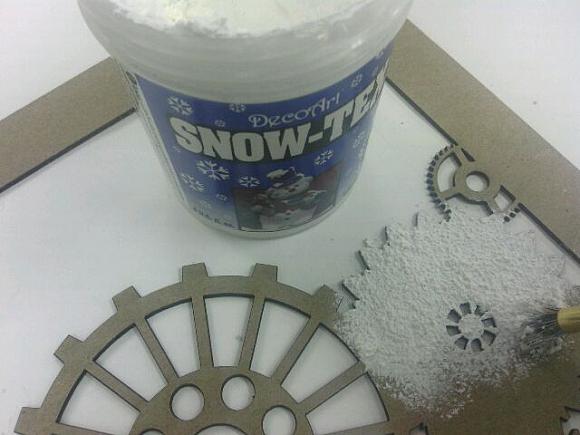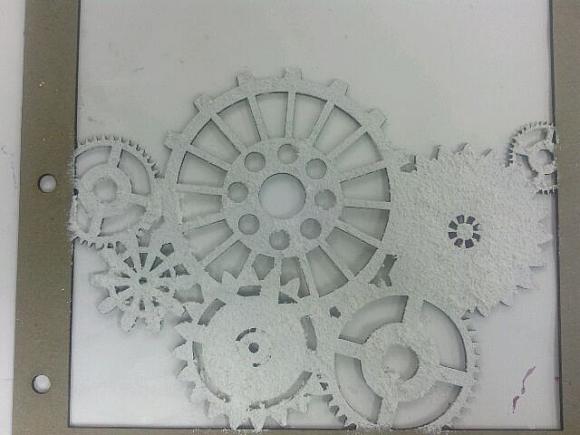 Use stencil brush to apply Americana paints over the textured gears with a pouncing/dabbing motion. Alternate colors to give the look of corrosion and oxidation.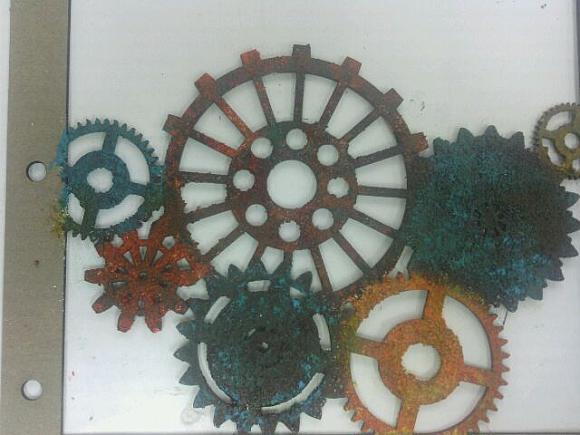 Next, use stencil brush or regular acrylic brush to apply Metallic Lustre Black Shimmer on corrugated page. Randomly add Gold Rush and Copper Kettle with a pouncing motion.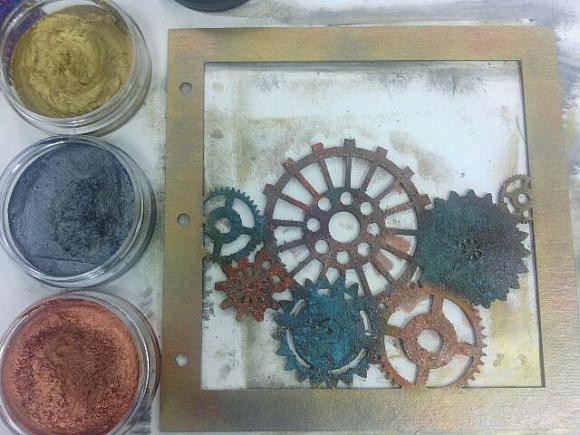 Use stencil brush to pounce all three metallic colors on frame around gears with Gold Rush being the prominent color. Repeat application on back cover.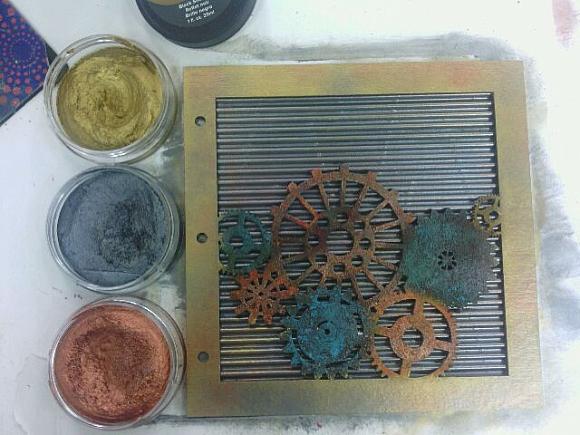 The last step is to assemble the album.
Metallic Lustre pairs perfectly with Want2Scrap's line of paper products. See more inspirational projects on their Pinterest board.