Posted by DecoArt on Jul 26th 2015
Pattern and design can make a statement, set something apart, and make a statement. Sometimes all you need to revive a furniture piece is to "say with it a stencil"! These crafters each transformed these furniture pieces with some paint and a pretty stencil. Whether you are going for a modern, country, whimsical, or classic feel, a stencil can help you set the tone and turn a piece of furniture into a showpiece. Check out these great examples of stenciled showpieces: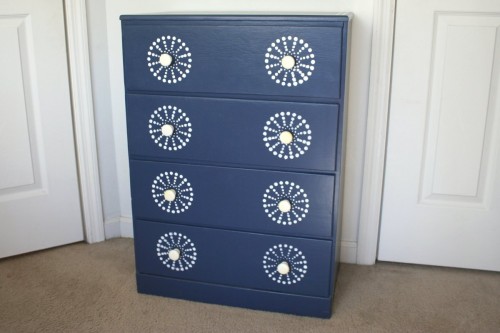 Stencilled Dresser
via Chica and Jo I love how this crafter accentuated the dresser knobs with a little design.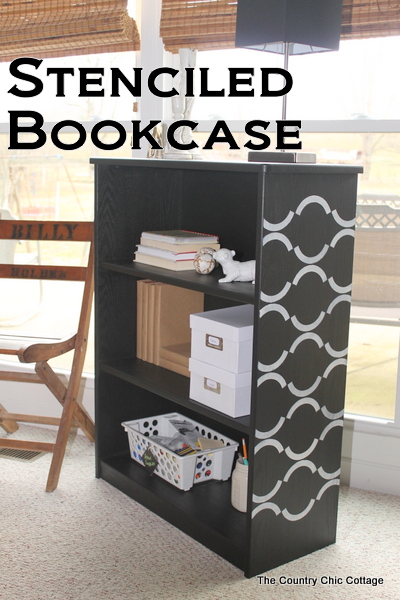 Stenciled Bookcase
via The Country Chic Cottage This crafter turned plain to perfection with this fun stencil along the side of her bookcase.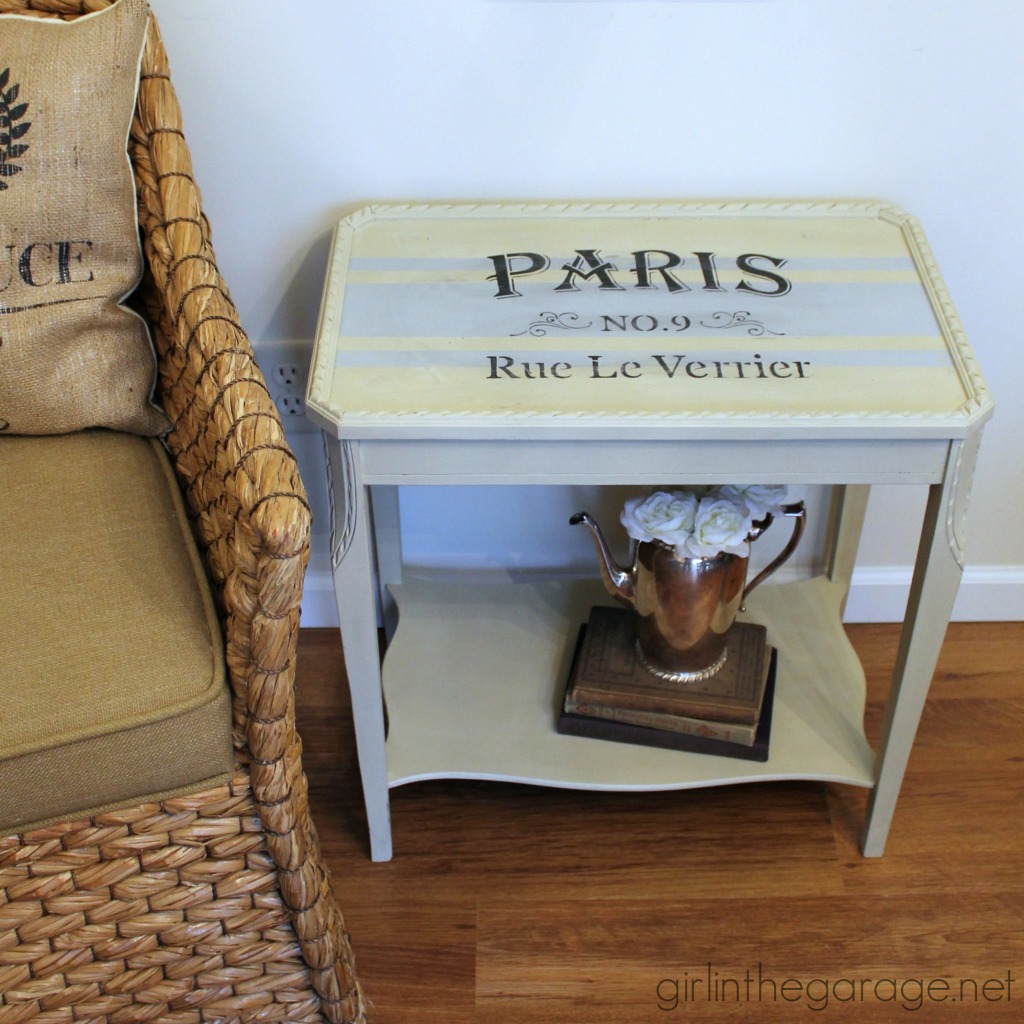 French Grain Sack Coffee Table
via Girl in the Garage Ooh la la, this pretty French inspired stencil makes this coffee table a one-of-a-kind
piece.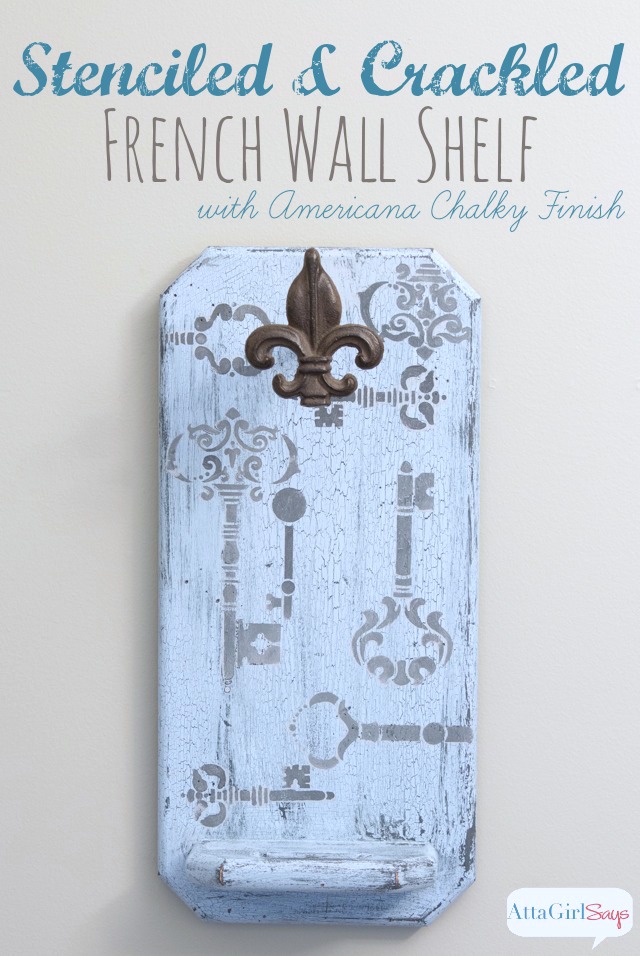 French Wall Shelf
via Atta Girl Says I love how this crafter added extra paint technique and details with a crackle finish, giving this French wall shelf a rustic flair.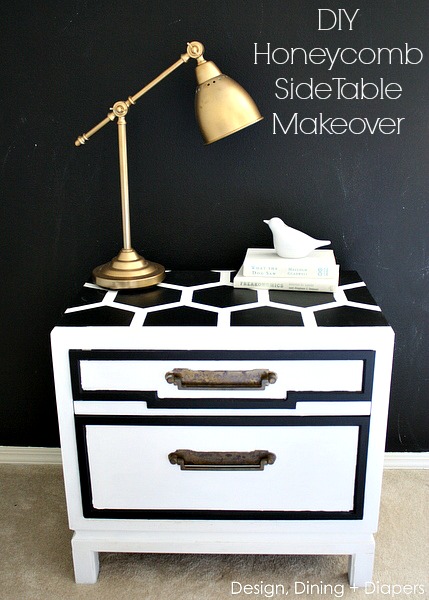 DIY Honeycomb Side Table
via Design, Dining Diapers You can even make your own stencil like this crafter. She used painter's tape to create a beautiful honeycomb design.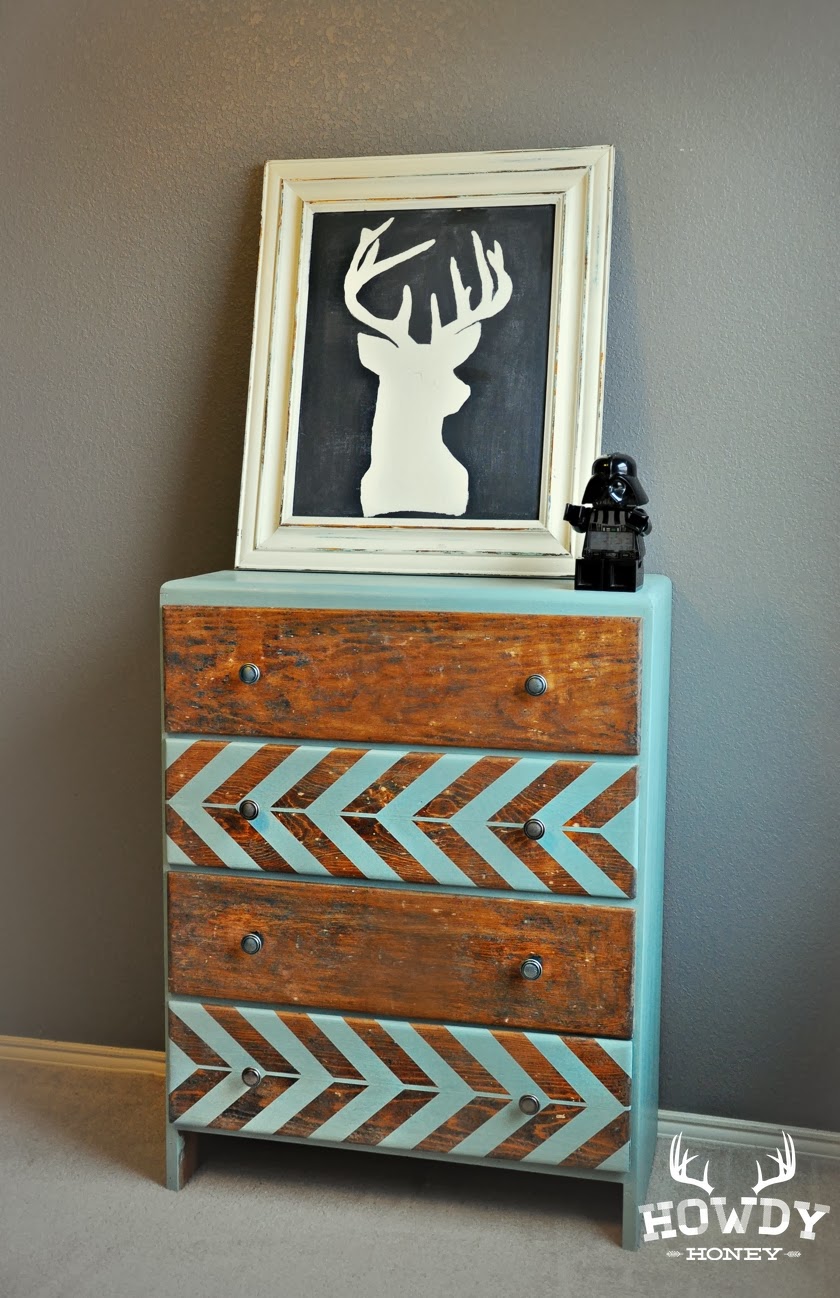 Herringbone Dresser
via Howdy Honey Using the same technique, this crafter created a beautiful geometric chevron design on the front of this
dresser. So lovely!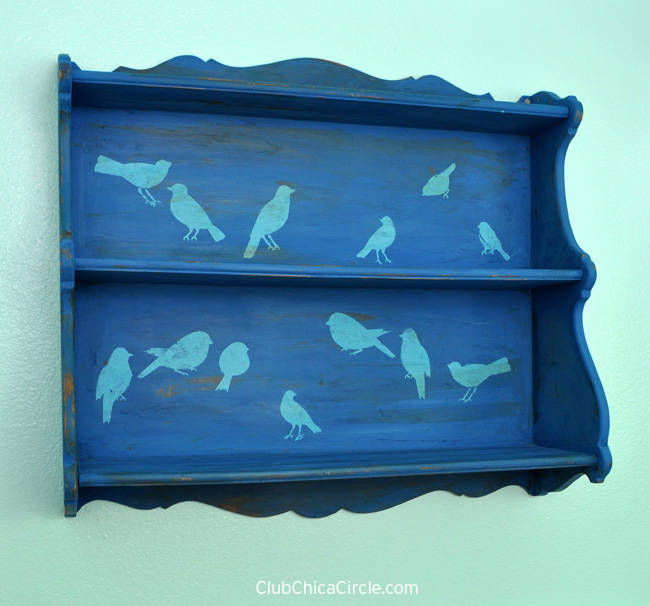 "Put a Bird On It" Shelf
via Club Chica Circle And for a bit of whimsy and country flair, the "Feathered Friends" stencil is the perfect solution.   Painting with stencils can be both fun and rewarding. To get a clean design, make sure to use a stencil brush with intricate designs, making sure to apply paint with your brush held at a 90 degree angle and with an up and down motion. Painter's tape to secure your stencils when working them can be key to preventing paint seeping underneath your design. Once you have tried painting with stencils, you will be hooked and the possibilities will be endless! Try a stencil on your next home decor project. Happy Crafting!