Posted by DecoArt on Oct 11th 2018
Fall time is when my decorating bug kicks in. All I want to do is move stuff around and redecorate! I decided for my October I wanted to do a Scandinavian-inspired tablescape with whites and orange and navy blue.

Here are the supplies I used to make this happen!
Items Needed:
Terracottta Pots (varying Sizes)
Palette Knife
Spray Adhesive
Instructions: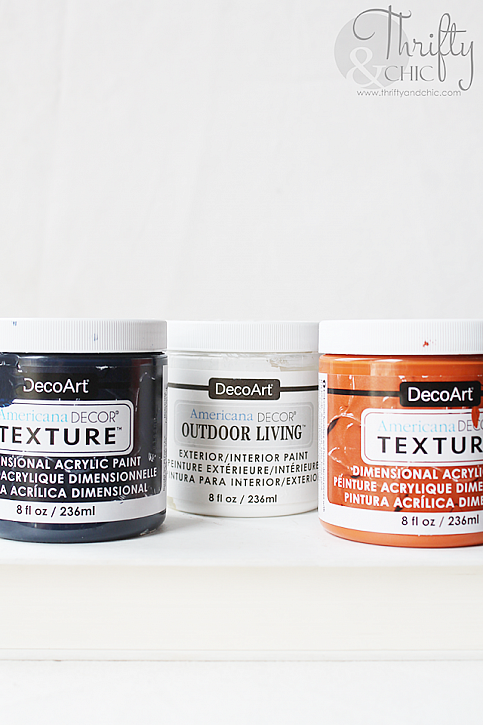 I chose to go with the terracotta pots that have no lip on them just for ease of laying down the stencil, plus I think they are little better looking. :)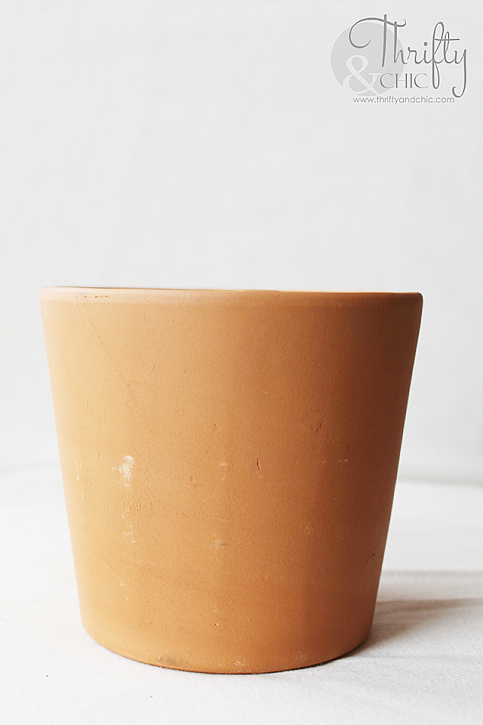 Step 1: Paint the pots with Americana Decor Outdoor Living in Picket Fence. Be sure to paint the inside of the pot also to seal it (not pictured).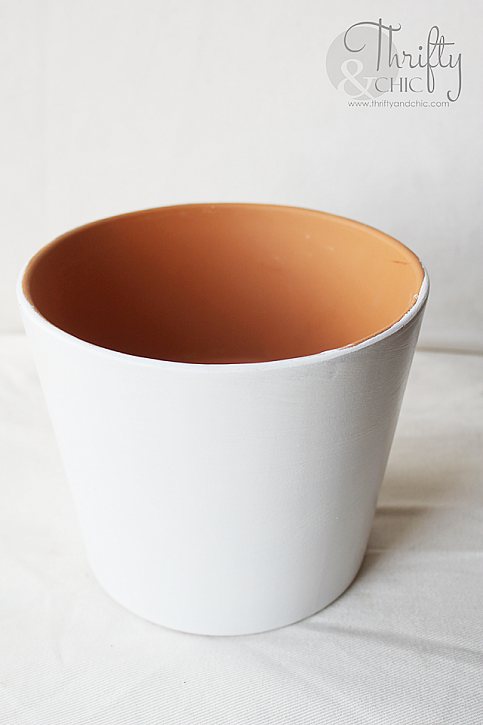 Step 2: Take the stencil...
and spray the back lightly with the spray adhesive. This will just make life a little easier. It will help the stencil stay in place. Before you do this, make sure the paint on the pot has had ample time to dry so that the adhesive won't pull up the paint.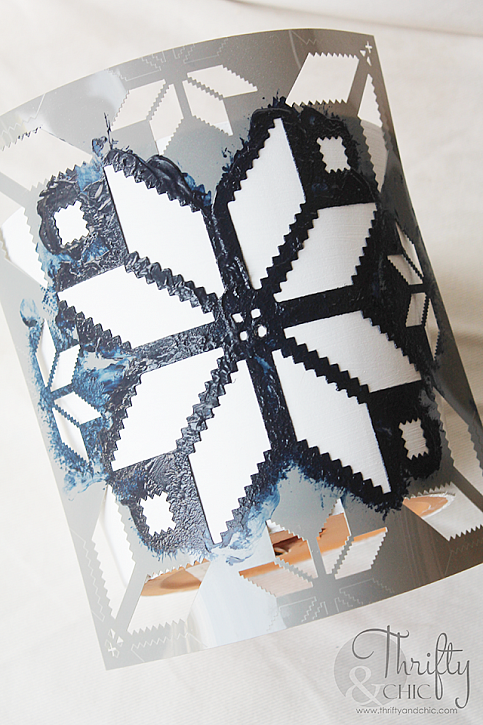 Step 3: There are two ways you can put the paint on the stencil. The first is with a palette knife. Load the knife with the Americana Decor Texture dimensional paint.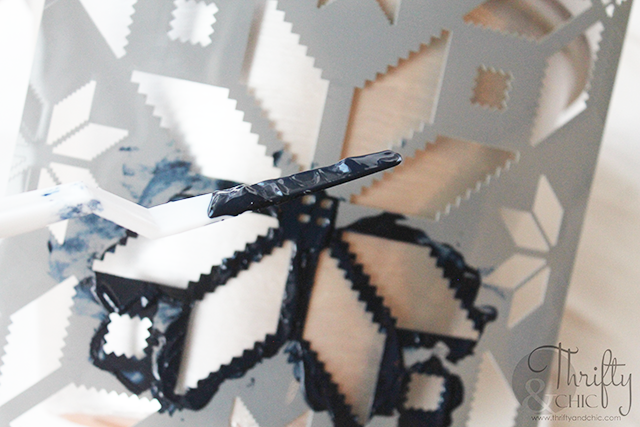 Then spread it onto the stencil with a gliding motion.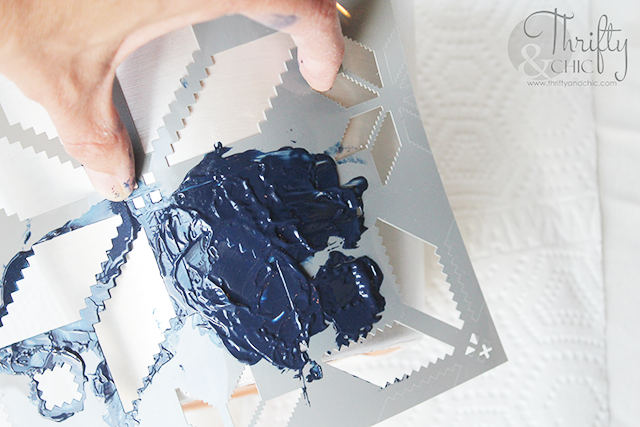 The other option for a different effect is using a stippling brush. I placed a small amount of the Texture onto the tip of the brush and then dabbed the paint onto the stencil making sure all the areas I wanted to cover were filled.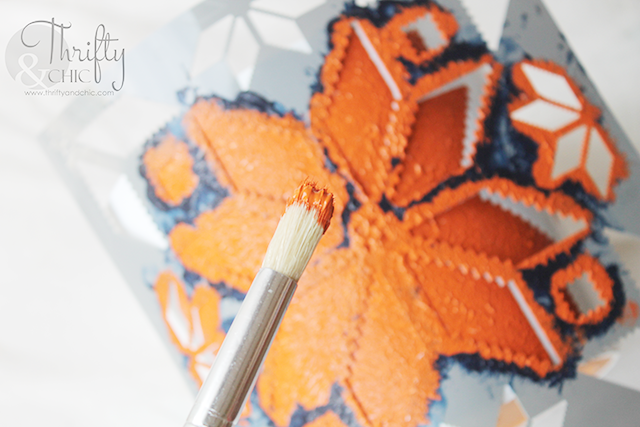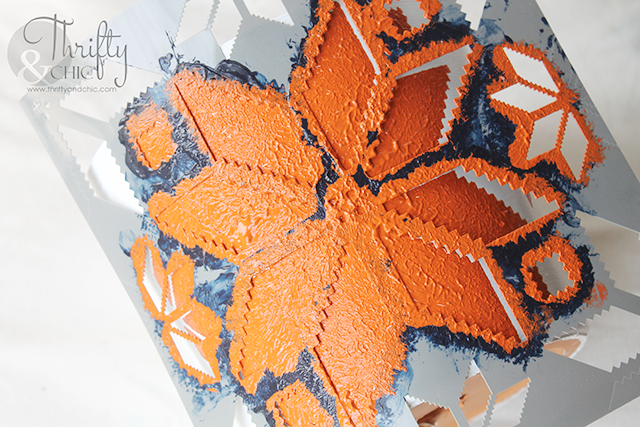 Step 4: Peel off the stencil and let dry.
As you can see, I wasn't able to use the entire stencil because of the size of my pot, but they turned out great anyway!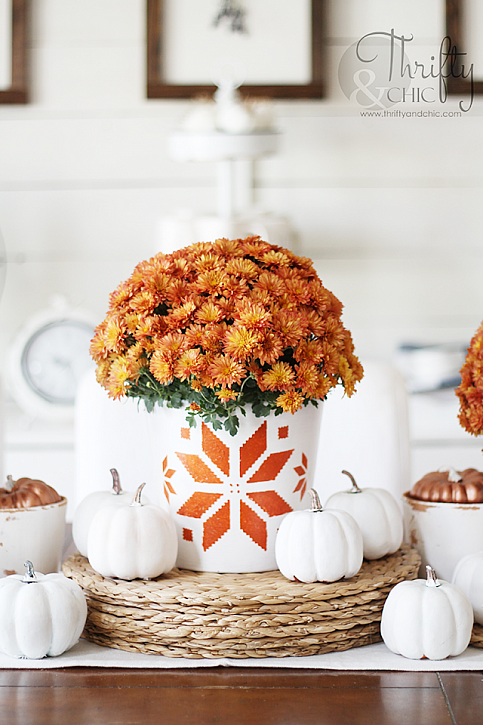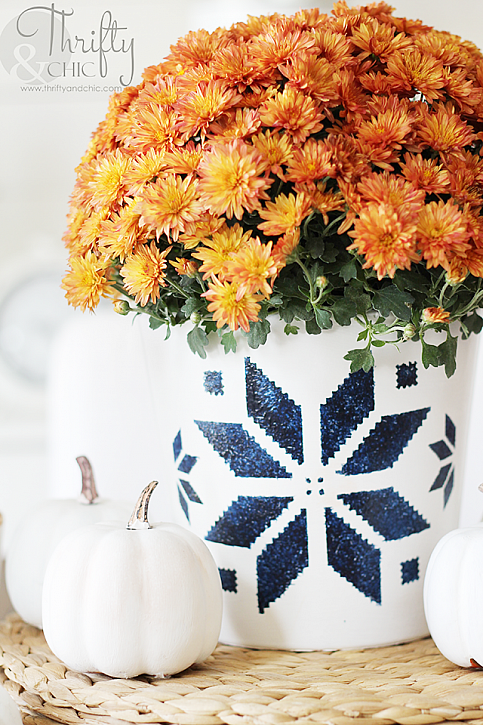 To complete the tablescape, I painted the craft pumpkins with the Americana Decor Chalky Finish in Everlasting and also a few of them with the Americana Decor Matte Metallics in Warm Copper.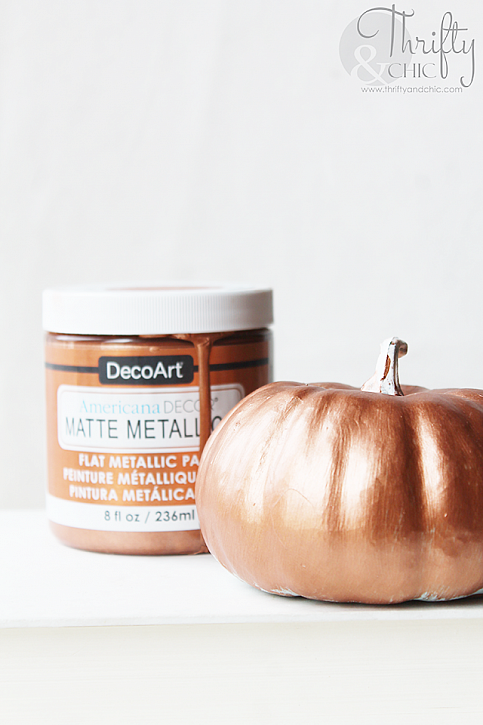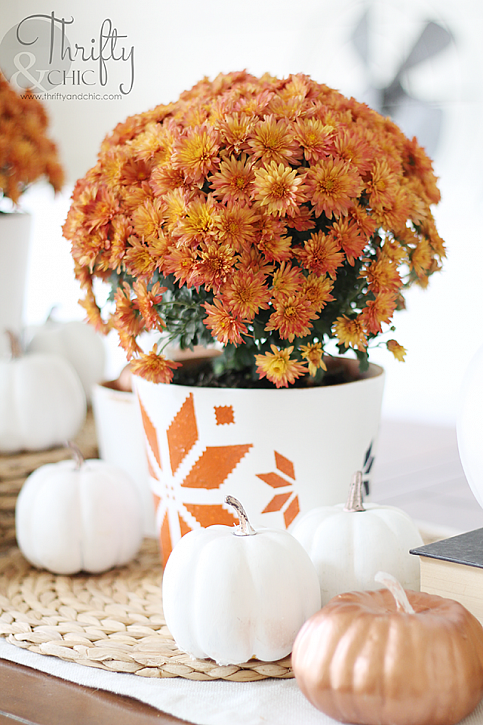 For the smaller terracotta pots, I decided to leave them be with the Outdoor Living in Picket Fence and lightly sanded the edges down for a more worn look.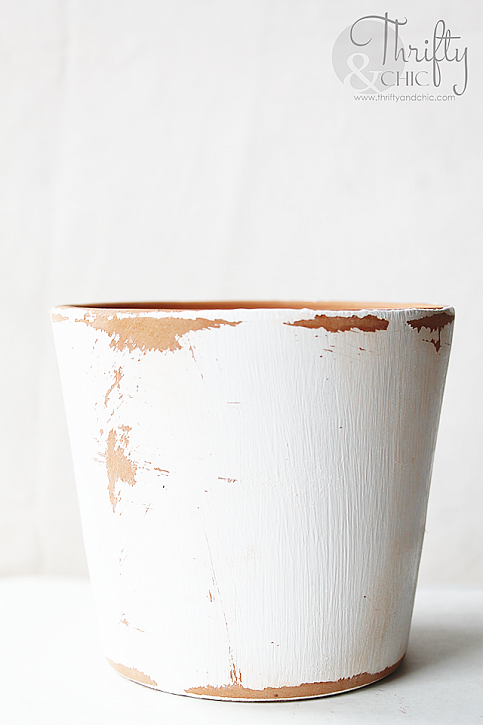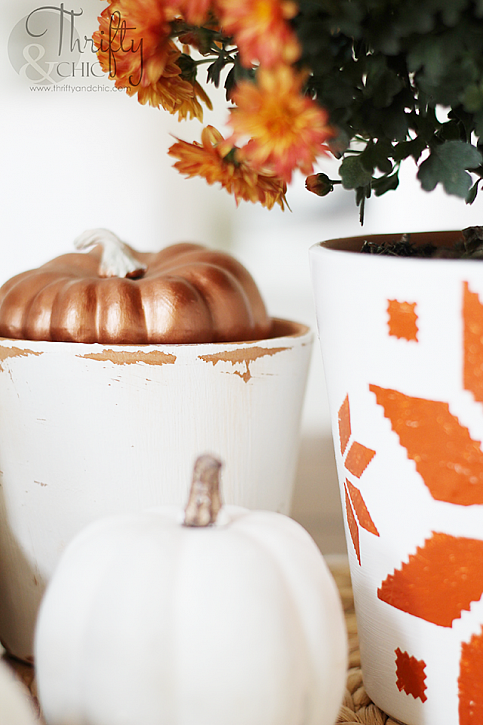 To finish off the look, I placed burnt orange mums into the pots.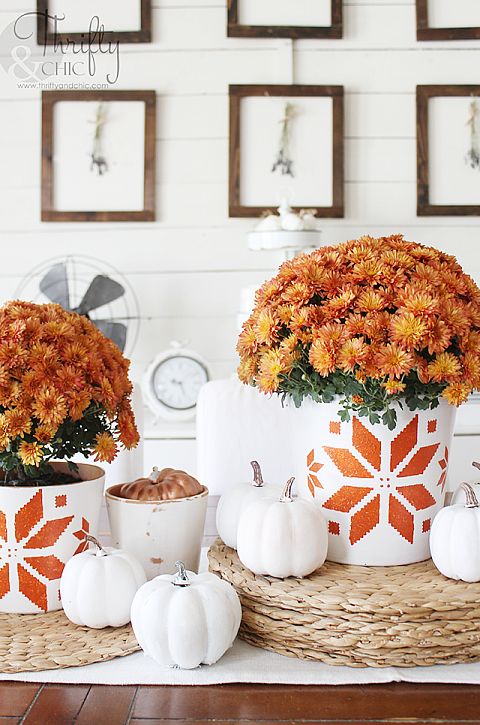 As you may have noticed from the tutorial above, I did Navy and Burnt Orange. Each pot has a Burnt Orange stencil on one side and a Navy one on the other. I like being able to change colors and move things around.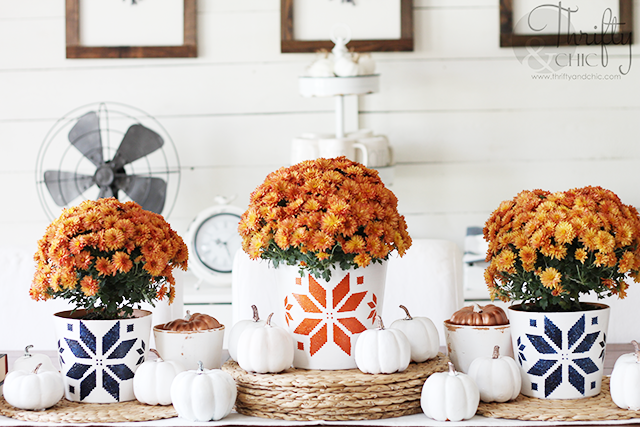 I haven't decided which is my favorite yet, but I'm sure I'll be playing around with them in the coming weeks! To see the rest of my fall dining room and home, be sure to stop on by www.thriftyandchic.com.