Posted by DecoArt on Sep 4th 2014
Some of you may be dreaming of how your team will do and how the players will perform.Me?  I am dreaming of how I will set up our tailgate spot! I'll show you how to set up the perfect tailgate spot...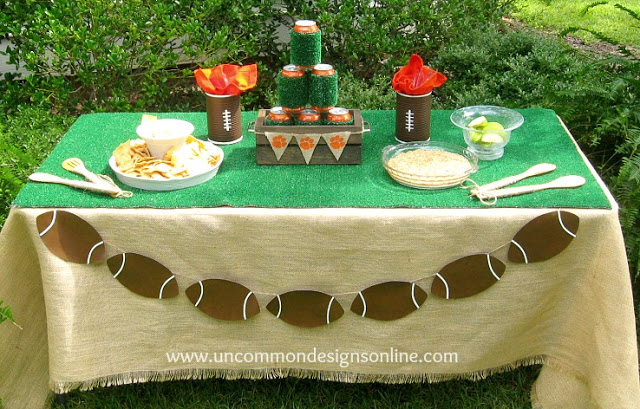 Set a pretty and functional table.  Bringing style to your tailgate location  couldn't be easier that adding a basic burlap tablecloth and a fun astro turf table runner.  They are both very inexpensive and you won't cry at the end of the day if they get stained.  Add a little pizzazz with a fun football banner and something that is special for your favorite team.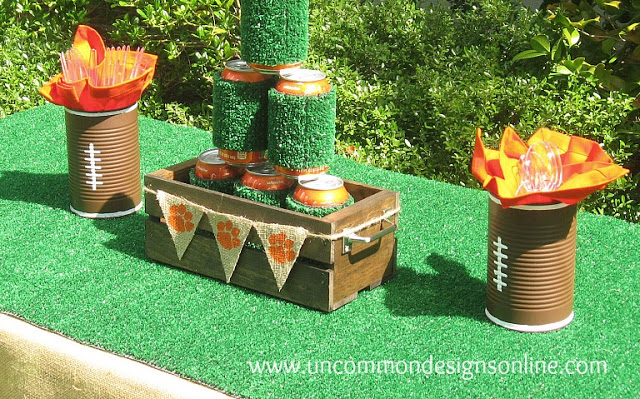 Add in the Unexpected.  Help your tailgate space really stand out with some unique touches.  Our friends and family really love our painted football untensil cans and the astro turf coozies are a huge hit!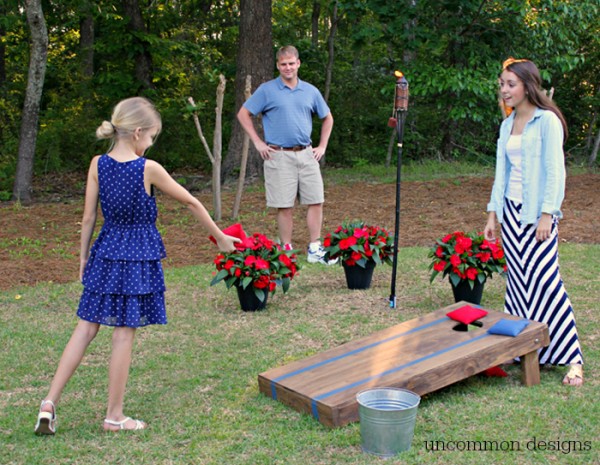 Bring the Fun!  Let's face it, tailgating food is always the center of any fun hangout, but don't forget about some great game ideas!  Whether you are bringing your own cornhole game or breaking out the classic favorites, make sure that your guests have something to do.  If nothing else, bring a football for kids young and old to toss around!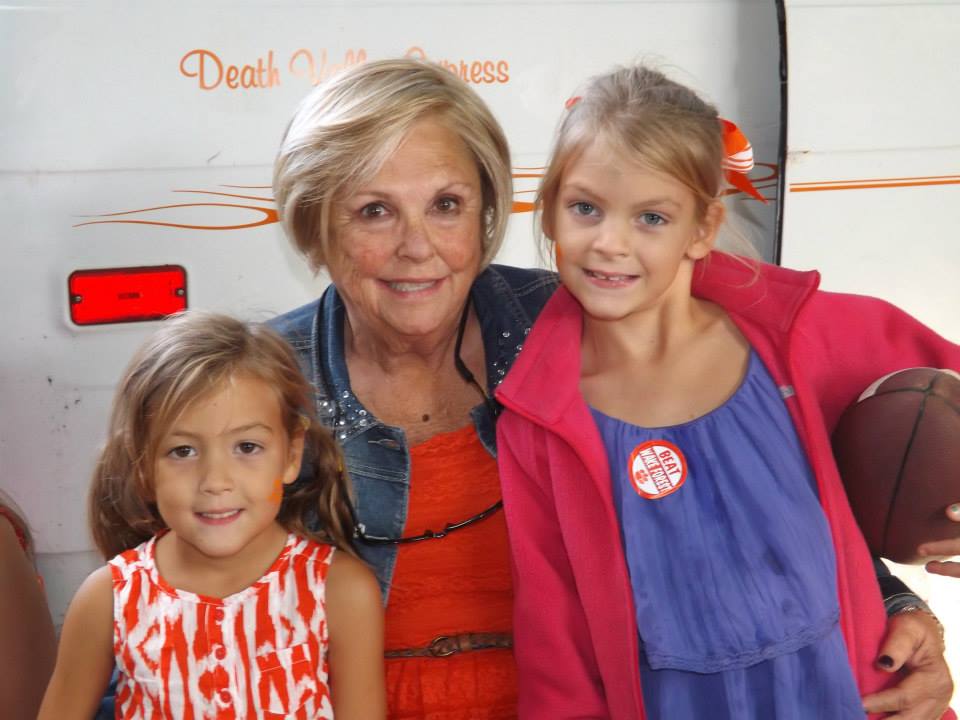 Bring your favorite people.  The absolute best thing about our tailgate is who we share it with.  I have the fondest childhood memories spent with family and friends before Clemson football games.  I am so thrilled that I am able to pass that down to my girls.  Our family loves football, loves to gather together to tailgate, and loves each other.  A touchdown for sure!