Posted by DecoArt on Sep 25th 2016
Halloween is one of my favorite holidays to decorate for. But with little ones in the house, I have come to appreciate decorating in moderation and not going all out
scary
. I settle for slightly spooky, and sometimes that can mean less is more. This collection of Halloween decorations are simple but spooky and keep a classic Halloween look.
---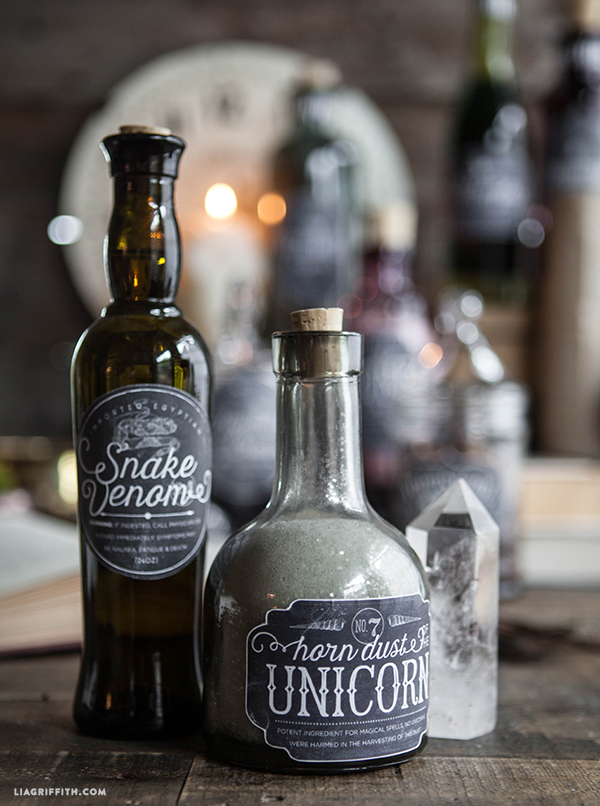 Apothecary bottles are an inexpensive decoration to make out of recycled containers. Just add spooky labels and group together as a vignette!
Halloween Apothecary Labels
at World Label
Another simple Halloween decoration is to fill containers with spooky "collections" such as spiders, skulls, or mice.
Apothecary Jar Collections
from Craftily Ever After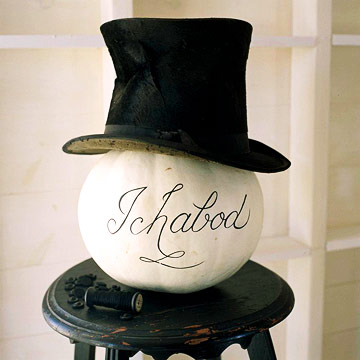 It doesn't get any simpler than a pumpkin and a hat! Add the name Ichabod and you have one spooky setup.
Ichabod Pumpkin
from Better Homes & Gardens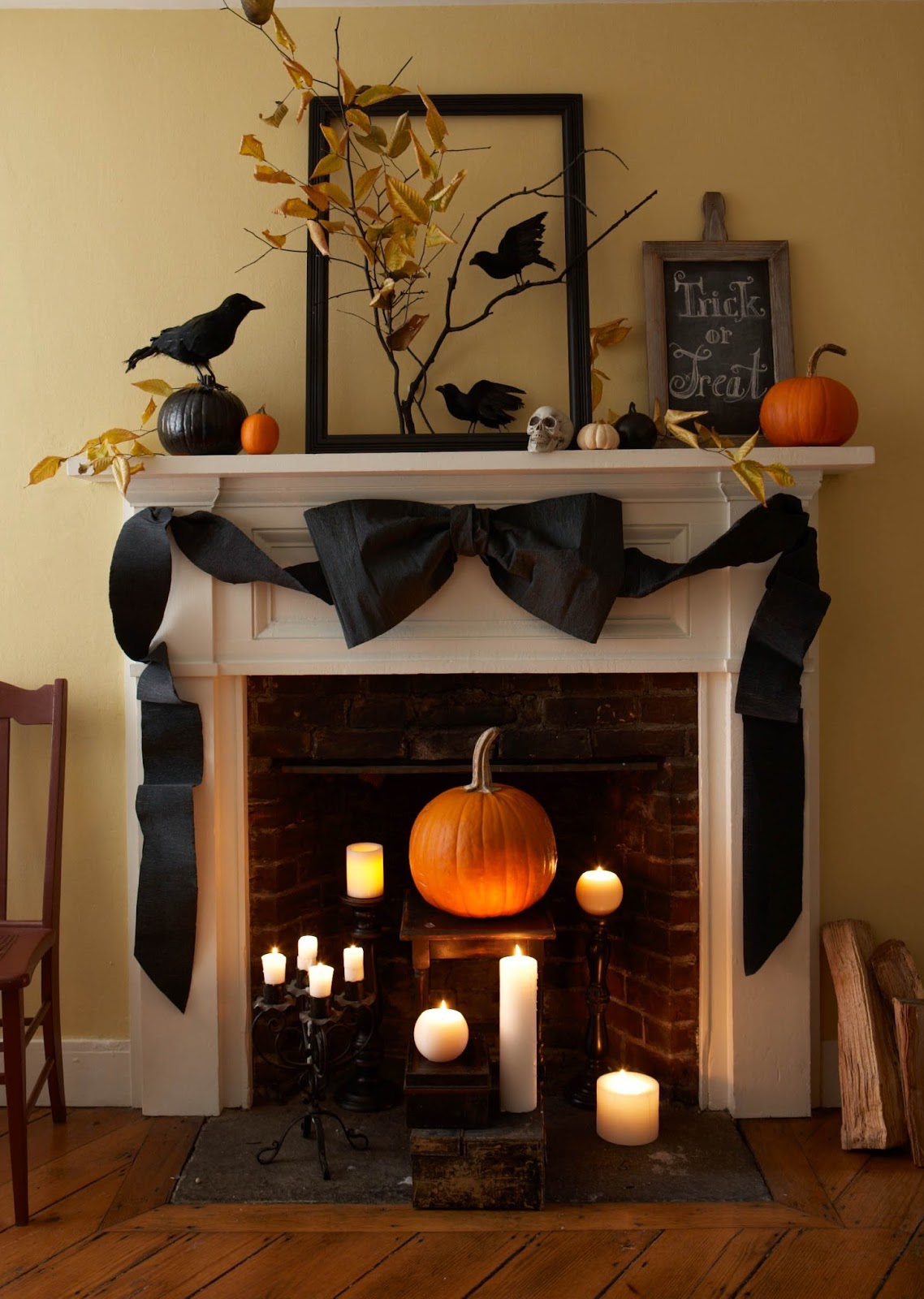 I love the oversize crepe paper bow tie on this mantel. It gives the feel of something right out of The Nightmare Before Christmas!
Crepe Paper Mantel
from Your Cozy Home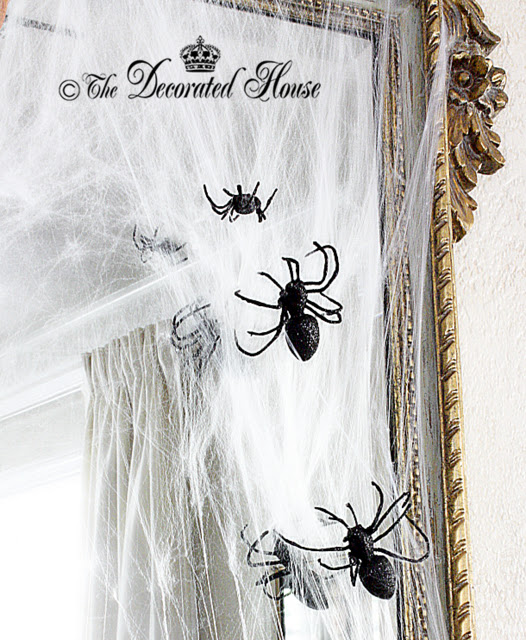 Faux spider webs and creepy spiders add instant spooky to a normally decorative mirror.
Cobweb Mirror
from The Decorated House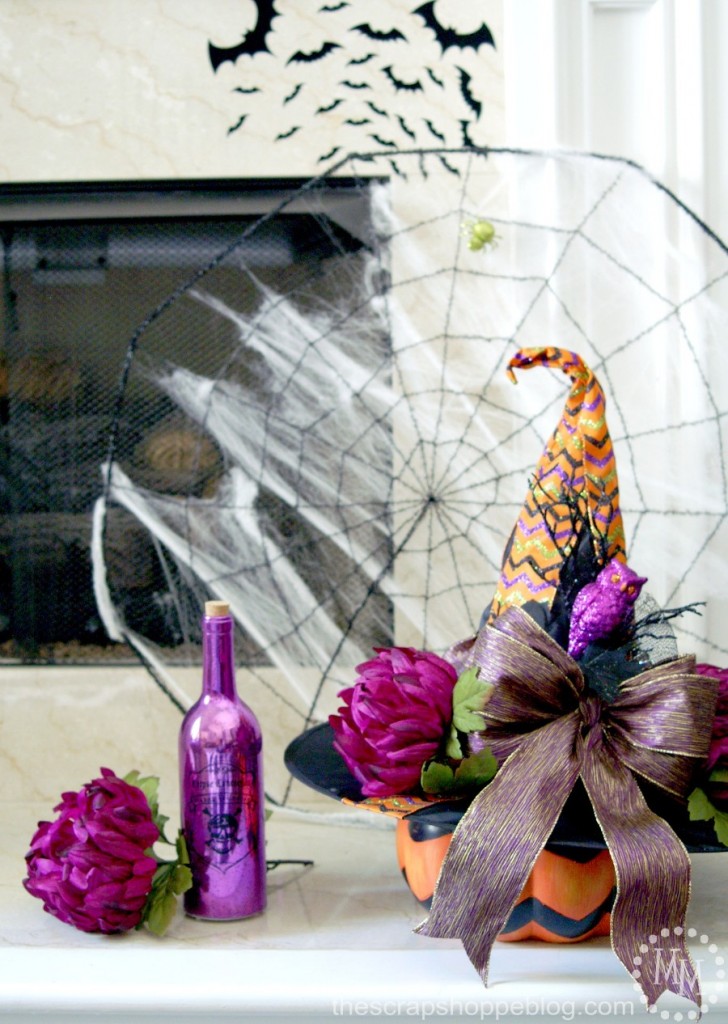 Dress up an inexpensive witch's hat and place it on a pumpkin for a spooky but glamorous look.
Glamorous Witch Hat
from The Scrap Shoppe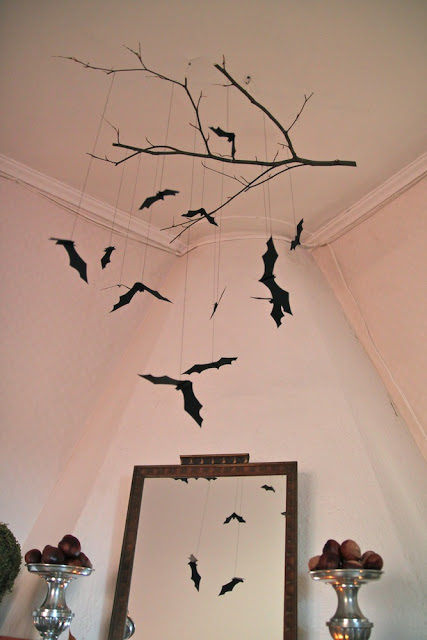 Take your Halloween decor "up" by creating a simple bat mobile using an old branch from the backyard!
Bat Mobile
from Rebecca's DIY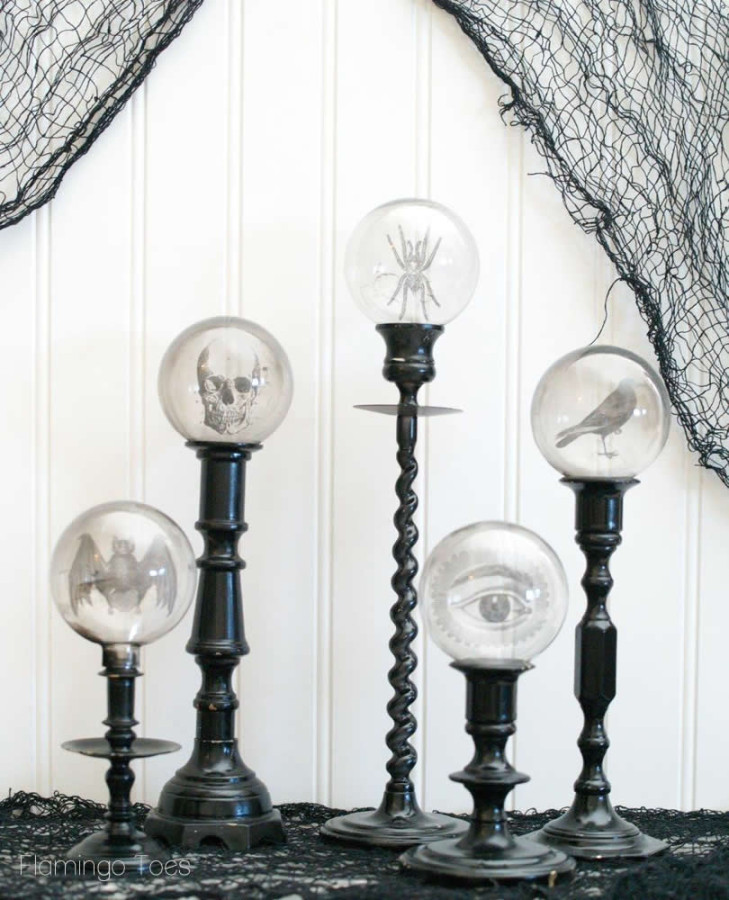 These crystal balls are easier to make than they look and have a great subtly spooky feel to them.
Crystal Ball Candlesticks
from Flamingo Toes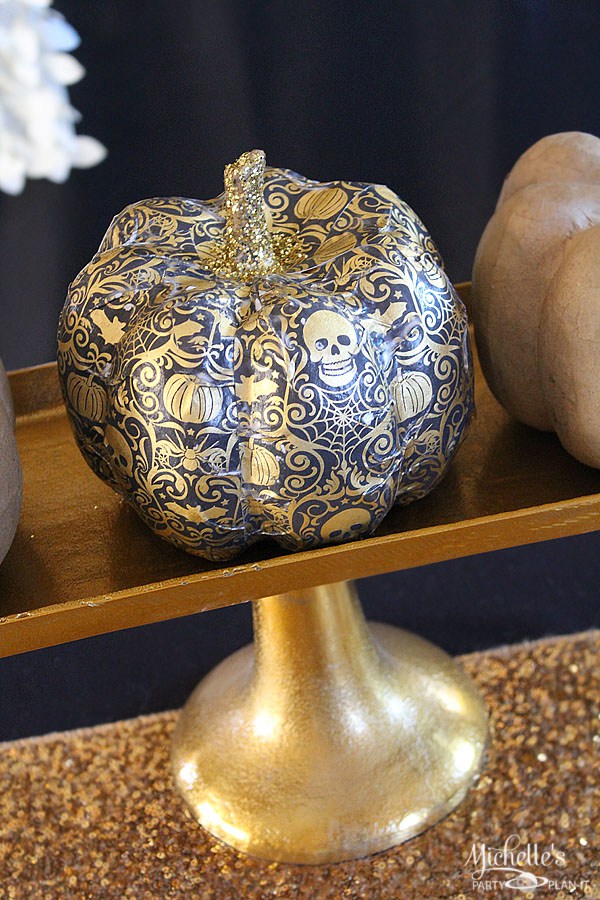 Decoupaging a pumpkin is a great way to dress it up for Halloween. You would only need one or two of these added to a Halloween vignette.
Decoupage Pumpkin
from Michelle's Party Plan-It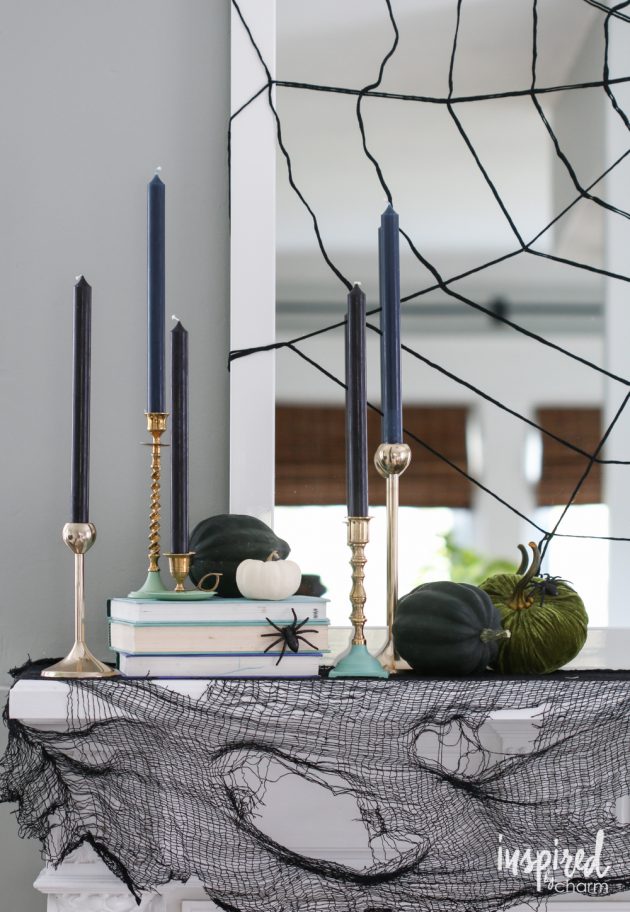 Dark-colored candles add instant spookiness to any Halloween mantel. Just add cobwebs and spiders!
Collection of Candles
from Inspired by Charm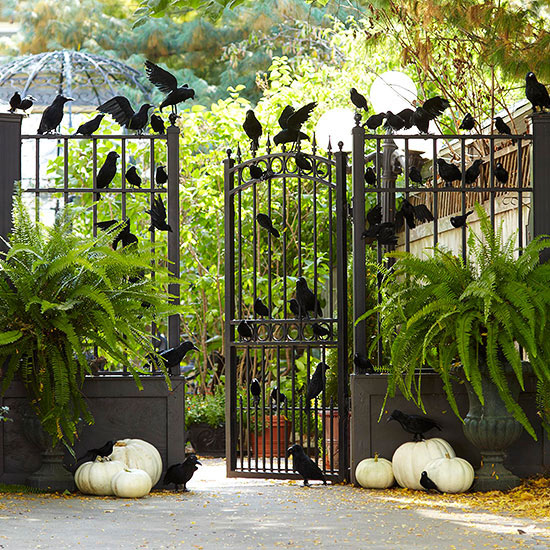 One crow may not be very intimidating, but a whole murder of crows might make you think twice!
Bird Entry
at Better Homes & Gardens