Posted by DecoArt on Dec 16th 2015
We have a tradition in our family that each child gets to decorate a miniature tree in their room every year. We set the tree up on their dresser or nightstand for the kids to admire while they play. It brings a little bit of magic to their room during the holiday season and they always enjoy looking at the twinkling lights at night. My daughter has asked for everything from a Frozen tree to a candyland themed tree. This year she wanted bright, colorful ornaments on her white mini tree. I made her these snow-capped ornaments using Americana paint and a snow writer pen.
Items Needed:
Ceramic, Glass Or Wood Ornaments
Glitter
Paintbrush
Instructions: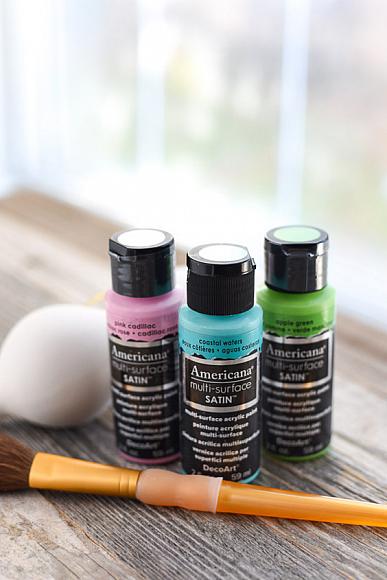 Cover your ornament in 1-2 coats of paint. The ceramic ornaments are really easy to cover since they're already white, but you may need 2 coats if you're using wooden ornaments. If possible, hang the ornaments to dry.
Use a snow writer to add a snow-capped effect around the top of your ornament. I drew an outline of how far down I wanted the "snow" to be on the ornament then filled in the rest.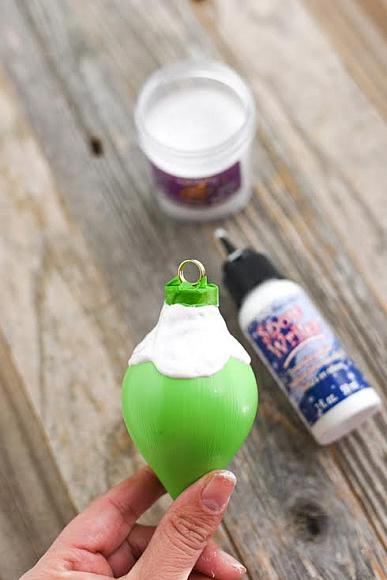 While the snow paint is still wet add glitter directly on top. Hang the ornament or use a small object to help prop the ornament up while it dries.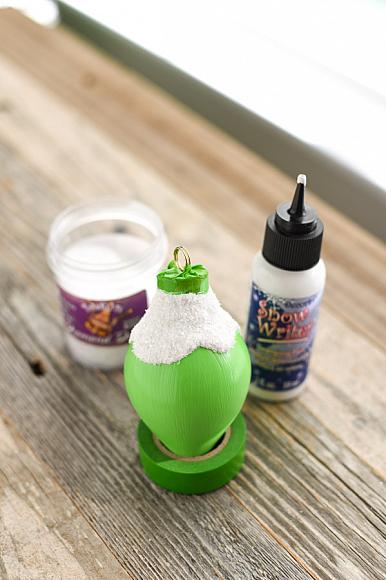 I'm so happy with the way these turned out. The snow writer pen was really easy to use and has inspired me to create more "snowy" ornaments for our family Christmas tree.