Posted by DecoArt on Dec 9th 2013
Hi! It's Ginger from GingerSnapCrafts.com! I so love this time of year! I have so much fun decorating my home, and I have always wanted to make a pine cone wreath for my front door. I just love the rustic look of pine cones, and they are perfect for this time of year. Also I grew up in East Texas, and pine trees are everywhere! Pine cones just remind me of home! :) This wreath was super simple to put together, and I love the white snow kissed look along with the natural rustic pine cones & the burlap ribbon. Annnnd it looks great on my red door!
Items Needed:
Pine Cones
Large Pieces Of Potpourri
Wire Wreath Form
Twine
Hot Glue Gun
Foam Stencil Brush
Burlap Ribbon
Instructions: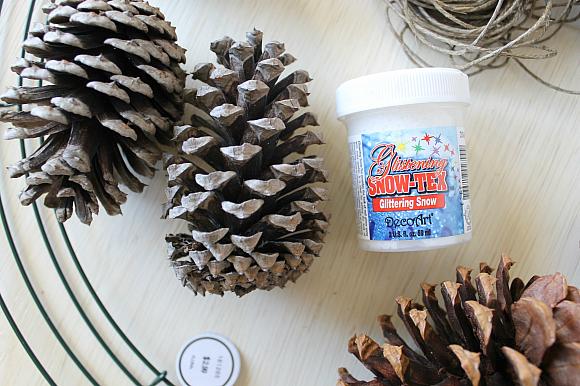 I love the Glistening Snow-Tex. It is awesome! It's almost as good as the real stuff! Plus it doesn't melt! Ha! :) It works perfectly for adding a bit of snow to your winter projects.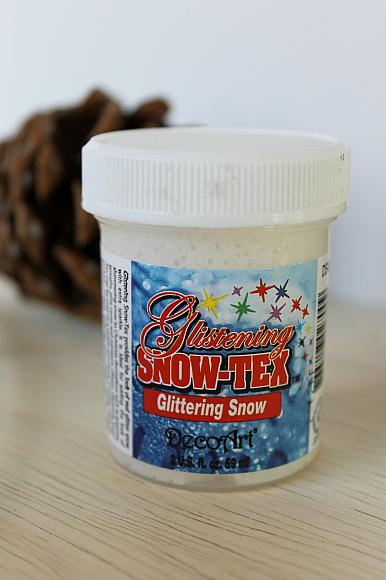 Assembling the wreath was pretty easy besides from the pine cones being a little pokey. Ha! ;) I'm sure there are a million different ways to do this. I just cut pieces of twine, & then I threaded the twine through the bottom of each pine cone.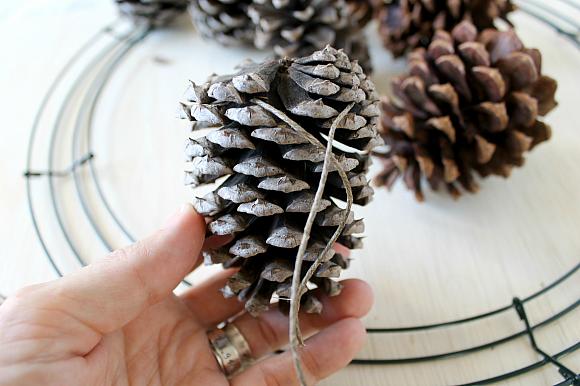 Then I tied I tied the pine cones on with a tight knot around the wire wreath form.
I just kept adding pine cones until I got the nice full look that I wanted.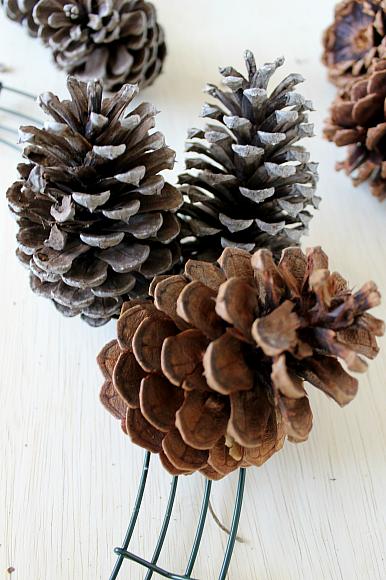 Once I got all the way around my wreath I used the hot glue gun to glue on smaller pine cones & pieces of potpourri to fill in any gaps or holes. There really isn't any right or wrong way to do this. Just keep adding pine cones until it looks complete. ;)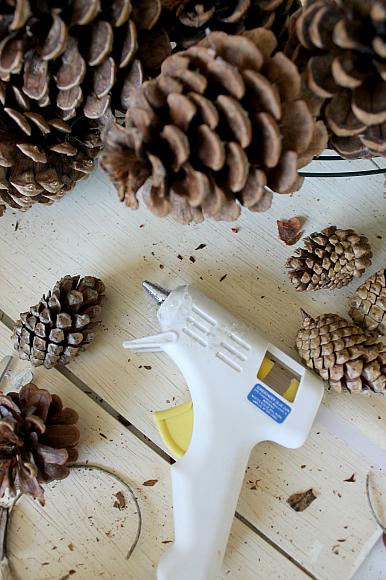 Then I got my foam stencil brush, & I used that to apply the Glistening Snow-Tex. I just dabbed in onto the pine cones. I put a little more on the top of the pine cones where actually snow would settle to make it look even more realistic.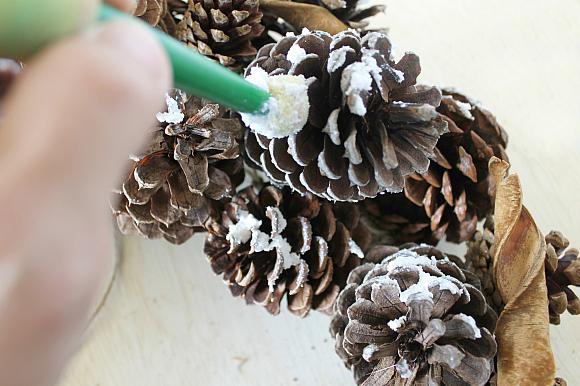 Then I added a big burlap wreath to the side & hung it on my front door! :) I love how it turned out! It's perfect for this time of year, and it can even stay on my door after the holidays!