Posted by DecoArt on Oct 30th 2014
Mugs are so fun to decorate, and with Decoart Chalky Finish paint, you can paint right on the surface!
For this simple decorated mug, I chose to do a black background with painted snowy pine trees. Don't be intimidate by freehand painting--I'm no artist! This type of tree is extremely easy to paint, anyone can do it. And it turns out so lovely!
Items Needed:
Instructions:
First, you need to tape off a section of your mug to make a square shape for you winter scene. Use the painter's tape for this.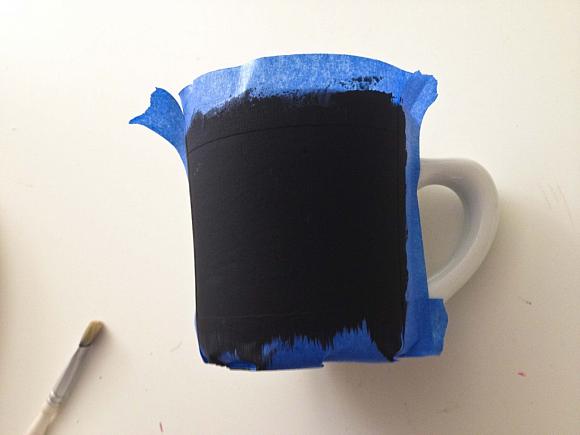 Next, use Glass Chalkboard paint and paint on a layer of paint in the taped off section. After its dried, paint on another layer. Paint as many layers as you need to get a nice thick coat. Let this dry overnight.
For the trees, I used Chalky Finish for Glass in Everlasting and a thin small brush. First draw a line down the middle for your 'trunk.'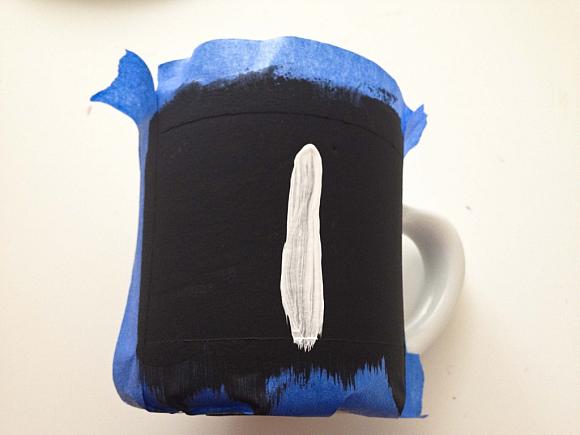 Then, starting from the top of your trunk, slowly bring the brush out to each side with small swoops, getting slightly larger as a tree does as it goes from top to bottom. If you don't like your first result, you can wait a minute for it to dry and then go over it again. It's very forgiving. My first try was not my favorite either--I mean really. That looks like something a first grader would do. But keep going it at it until you like it and add in some snow dots if you like.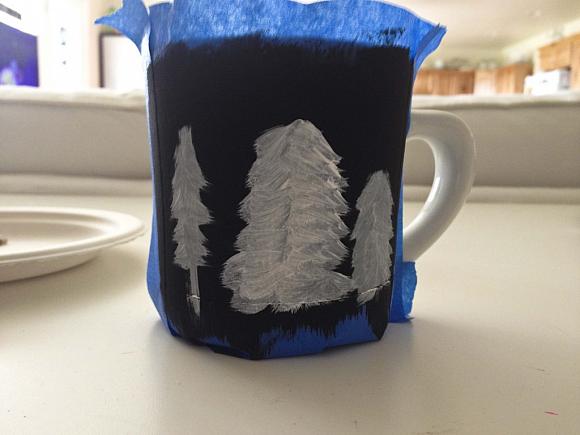 Peel off the tape. Normally you will want to peel off tape while the black paint is drying to prevent bleeding. But with this project since we do the trees, I leave the tape on. I got a little bit of bleed, but since it's a ceramic mug, I was easily able to scratch off the bleed. Let it dry and then bake according to the directions on the back of your bottle.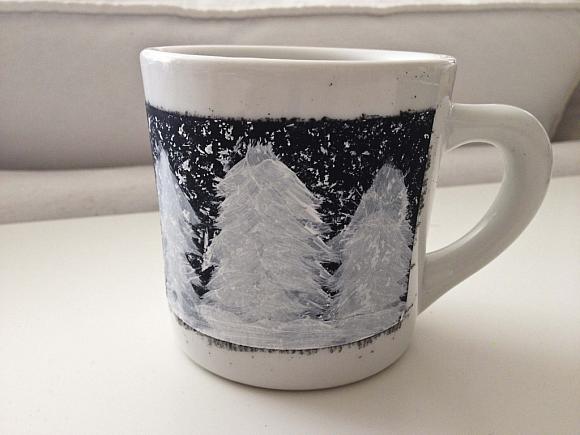 This would be a great project to let the kids do for gifts for the grandparents.