Posted by DecoArt on Oct 6th 2015
Hosting a masquerade party has been on my bucket list for years. I think these type of parties are really fun for everyone and you can get really creative with making your own mask. There are numerous ways to make them and endless possibilities on the style or theme. Today I'm going to share a really easy tutorial on how to make a masquerade mask with spider web die cuts and rhinestones.
Items Needed:
Masquerade Mask
Spider Web Die Cuts
Rhinestones
Hot Glue
Instructions:
Apply 2 coats of paint on your mask, allowing the first coat to dry before applying the second coat.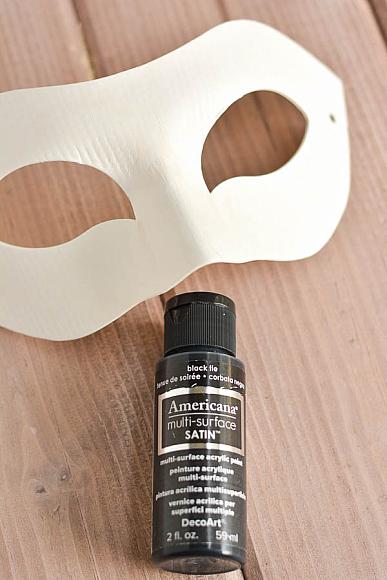 Use Decou-Page to add die cut paper spider webs on the mask. If you don't have a cutting machine you can always check the scrapbook aisle at your local craft store or use stickers. I used a foam brush to apply a thin layer of decoupage glue to the back of the die cut. Once that dried I added another thin layer over the top.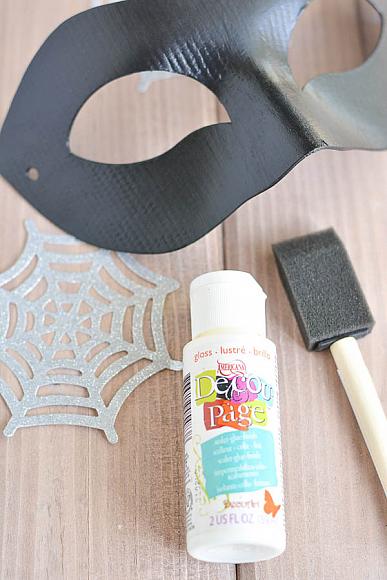 Use hot glue or rhinestone adhesive to apply the rhinestones around the eyes. Since I applied the spider webs on different parts of the mask, my rhinestones weren't quite the same on each side. You can play around with various size rhinestones or get creative by applying them to swirl around the eyes.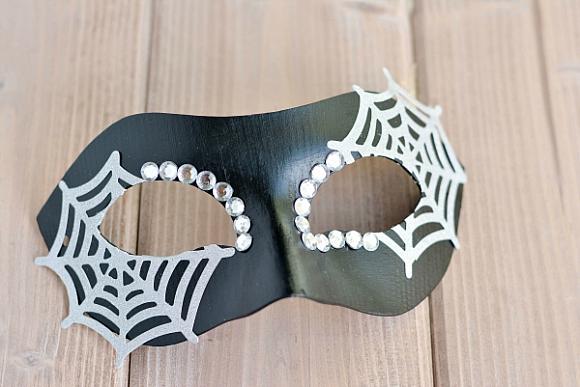 Use elastic or ribbon to tie the mask on. You could also paint a dowel stick and attach it to one side of the mask.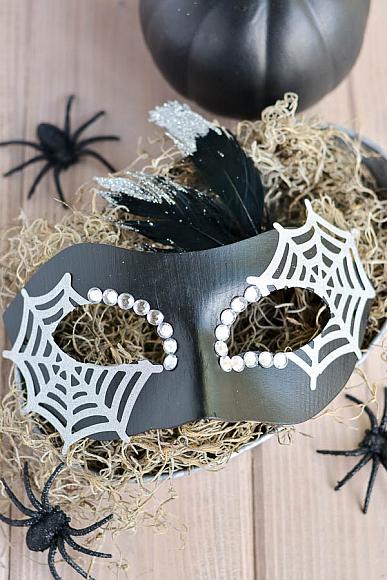 Have you attended a masquerade party before? Did you create your own mask or purchase one already made?