Posted by DecoArt on Jul 27th 2017
Summer is in full swing and by now I'm sure your kids are starting to get antsy just like mine. That means its time to whip out a few bottles of Deco Art Multi Surface paint and let your kids splatter paint a few bandanas. Not only is if fun for the kids to get to splatter paint everywhere, but the resulting bandanas make the cutest headbands! You can also use the bandanas to create a simple pillow or kitchen towel. The possibilities are endless!
Items Needed:
White Bandanas
Plastic Cups
Straws
A Covered Surface (a Large Cardboard Box Works Great!)
Instructions:
Gather your supplies.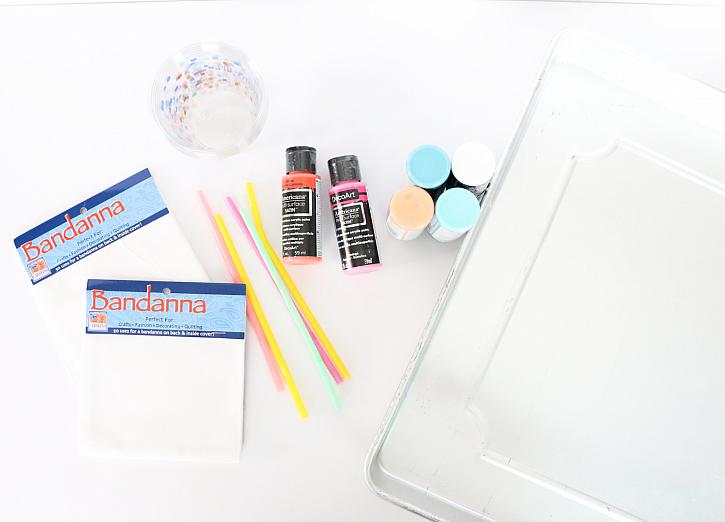 Begin by mixing about a TBSP or two of paint with a few drops of water to get a watered down liquid paint. Use the straws to mix the paint and water together.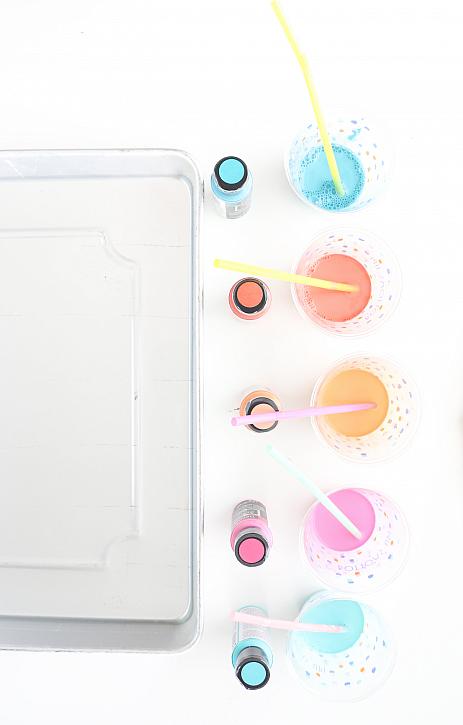 Lay out your bandana on a protected surface and use the straws to grab a bit of the water and gently flick it onto the fabric surface.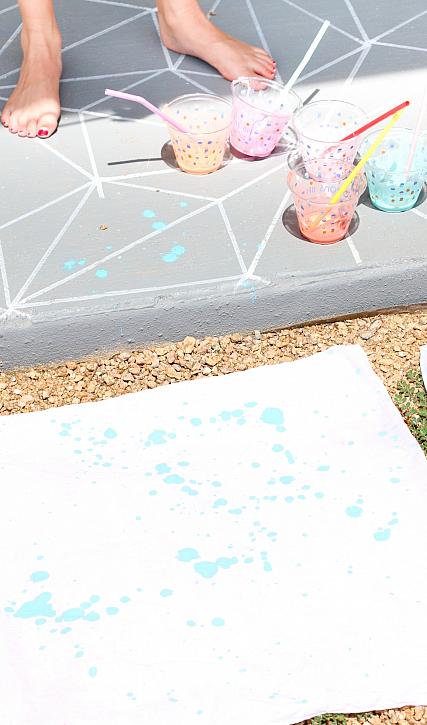 Once you have all your colors on the bandana and are happy with the look and saturation of the splatters, let it dry fully.
Once dry you can roll up the bandana to tie into a headband, sew two together to make a pillow, or even leave it as is and use it in the kitchen to clean up messes. The multi surface paint is made to provide great adhesion to fabric surfaces, so you can easily wash it without worrying about the colors fading.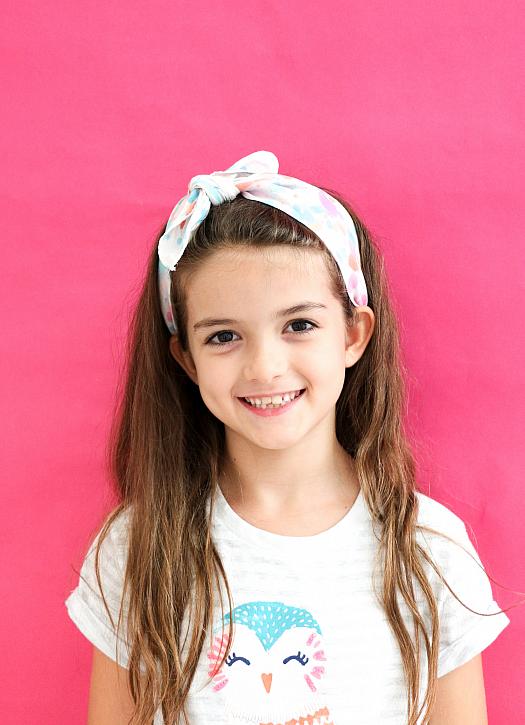 My kids absolutely loved this project. There is something so satisfying about splattering paint every which way. So, now that you have the how-to, go get your paint splattering on! Clean up is pretty fun too!