Posted by DecoArt on Mar 3rd 2017
On the cusp of spring, I can't think of a more fitting expression of encouragement and gratitude than "Bloom where you're planted."
I was inspired by the quote, the promise of spring and DecoArt's beautiful new Americana colors to create this painted flower crate vase. It was a super simple project, and the fresh, bring colors make me happy every time I look at it.
Items Needed:
Small Wood Crate
Assorted Brushes
Makeup Sponge
Painter%27s Tape
Faux Flowers
Instructions:
Look at all those gorgeous colors. Picking a color palette was probably the hardest part of this project.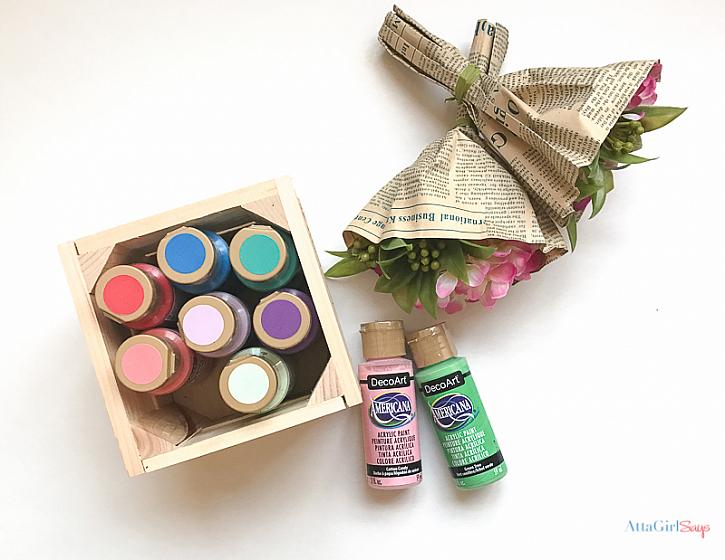 I took a cue from some faux floral bouquets I had.
I painted the inside and outside of the box in Green Tree, then used a smaller paintbrush to paint the top edge in Cotton Candy.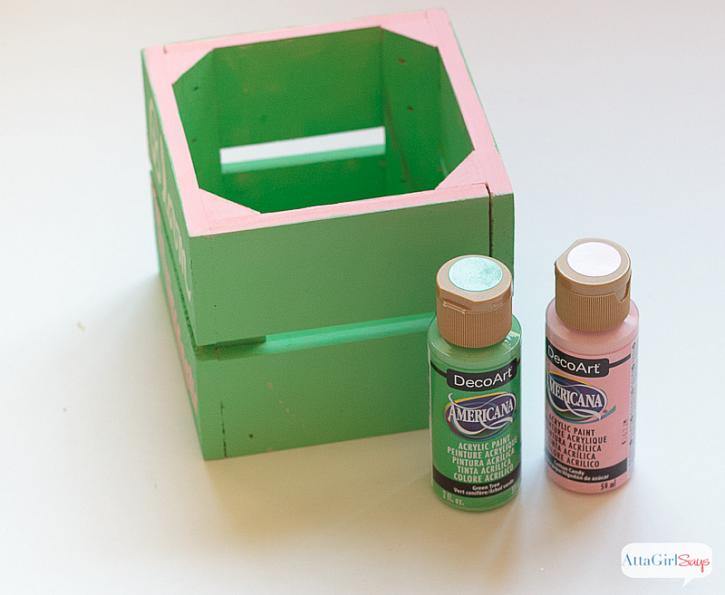 Once the paint had dried, I used a fine artist's brush to write the word "Bloom" on the crate in Light Lime. Don't fret if you don't have perfect handwriting. Just practice a few times on paper before painting on the crate. Or you could use DecoArt's Garden Bloom stencil
Next, I stenciled some actual blooms on the crate using the Succulents stencil. Use painter's tape so the stencil doesn't slip, and use a makeup sponge to lightly stencil on the Cotton Candy paint.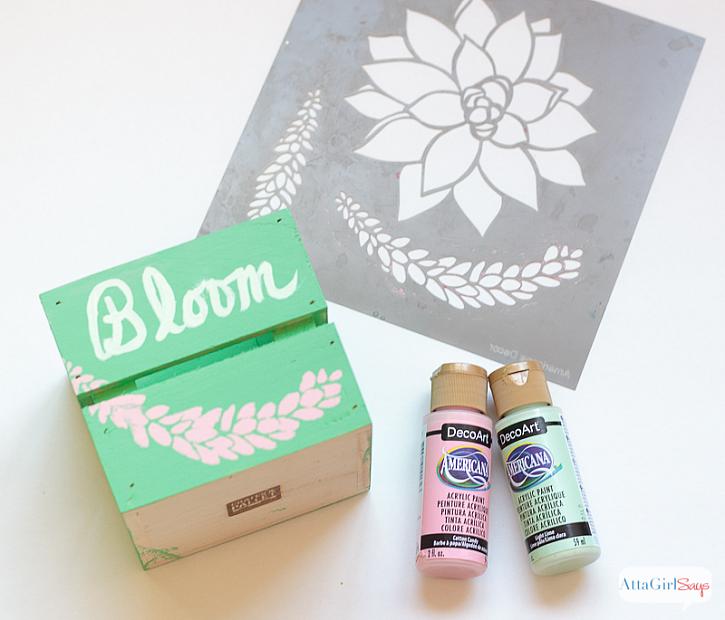 And you're finished. Just add flowers!