Posted by DecoArt on Mar 10th 2019
In Ohio there's a saying that "Ohio is the only place you can experience all 4 seasons in one week" and that sure has been true this year! We've had a couple of spring teases and it has made me all the more excited for warmer weather, blooming flowers and GREEN!
If I decorate for spring now, it will come faster, right? ;) The winter decor has all been put away and spring crafting is underway!
I love the smell of spring so this "Spring is in the Air" wood sign is a perfect decoration for my house. The new Americana Acrylics colors were the perfect palette for my spring sign. It was so easy to make so you can bring some spring cheer into your home with this DIY sign as well!
Items Needed:
Stencil Dauber
Unfinished Wood Sign
Instructions: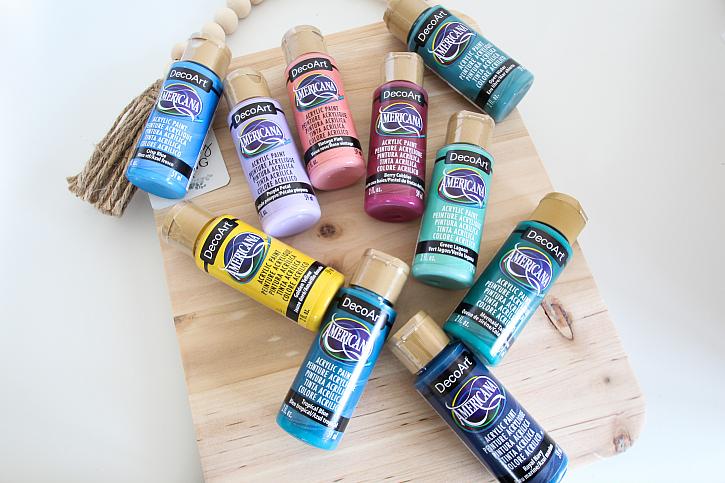 Beautiful hand lettering is not a skill I possess so for the lettering on my spring wood sign I used a stencil that I made with my Cricut machine. But if you have that skill, more power to you (and I'm jealous)! Paint the "Spring is in the air" phrase on the upper middle of your wood sign using Purple Petal for "Spring is" and "the air" and Green Lagoon for "is in."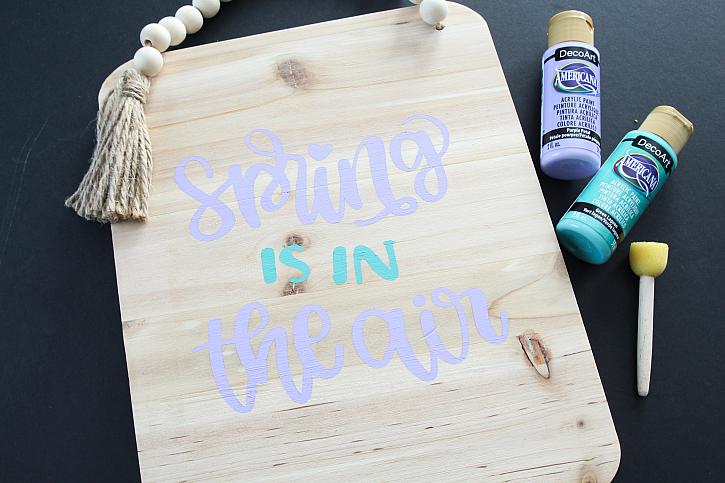 Next cut out the bird portion of the Mid-Century Floral stencil and position it on the wood sign and tape around the edges. It's easier to manage the stencil and tape it down when you cut out the stencil you'll be using. When you're stenciling be sure not to overload the dauber with paint or the paint will seep under the stencil. After you tap the dauber in the paint, tap off excess on a plate or paper towel. Paint the bird's beak with Golden Yellow, the feet with Lamp (Ebony) Black and the back of the bird with Green Lagoon.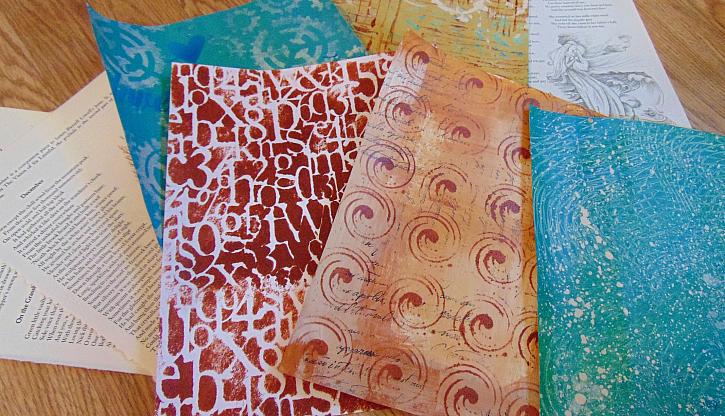 I wanted an ombre effect for my bird so I painted the body with Mermaid Tail and blended it into the back of the bird. Add a dot of Lamp (Ebony) Black for the bird's eye.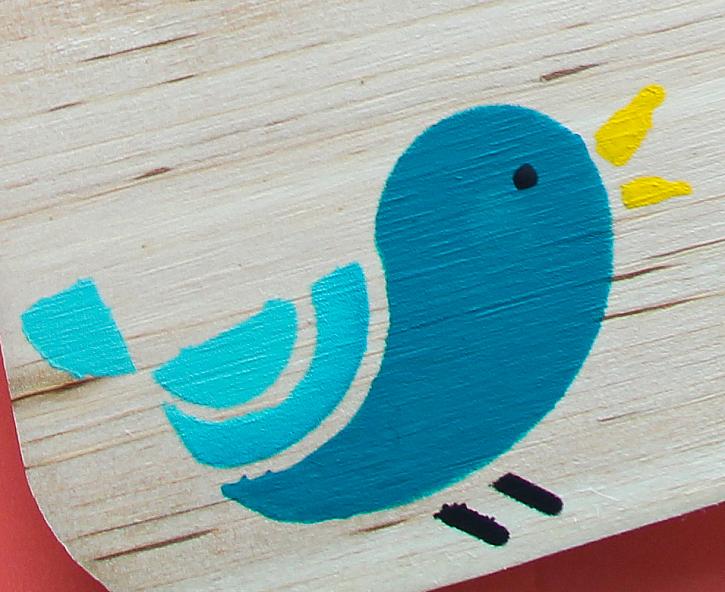 Clean the paint off the stencil and flip it over and tape it down to the opposite corner of the wood sign and repeat the paint pattern on the other bird. As soon as you finish painting remove the stencil.
Now your spring wood sign is ready to display!