Posted by DecoArt on Mar 5th 2021
I'm a huge fan of decorating for the seasons and my all-time favorite is SPRING! What could be better than warm and inviting projects to help defrost from the cold spells of winter? This season I'm starting off with a super simple spring quote that I can hang over my mantle. The shimmer and shine from the glitter makes me think of spring blossoms!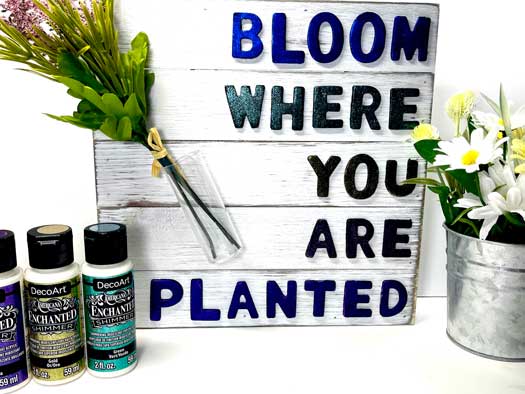 Any old paint just won't do for this type of project, so I'm using
DecoArt Americana Enchanted Shimmer
to really make an impression! This paint has millions of luminous particles that recreate the unique sparkling shimmer of a butterfly wing – you will not want to put it down!
All of these materials can now be found
online
and in-stores at
Michael's
. Now, let's get started!
Items Needed:
Wood Backing Board
Paint Brush
Wood Glue
Small Plastic Container
Faux (or Real!) Small Plant
Instructions:
Start by gathering up your supplies and picking out the Americana Enchanted Shimmer shades you want to use.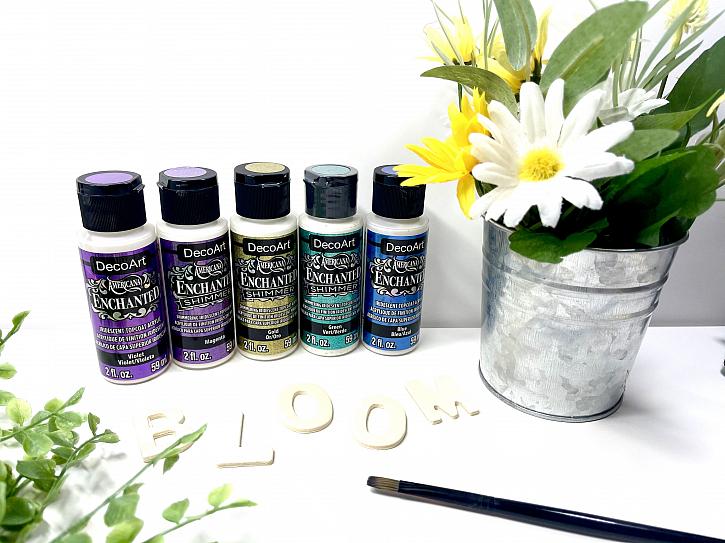 I wanted to use a spring quote that will inspire me throughout the season, so I chose "Bloom where you are planted." It reminds me that I am always more capable than my mind will allow me to believe!
Grab all the letters for the quote you want to use and lay them out in order.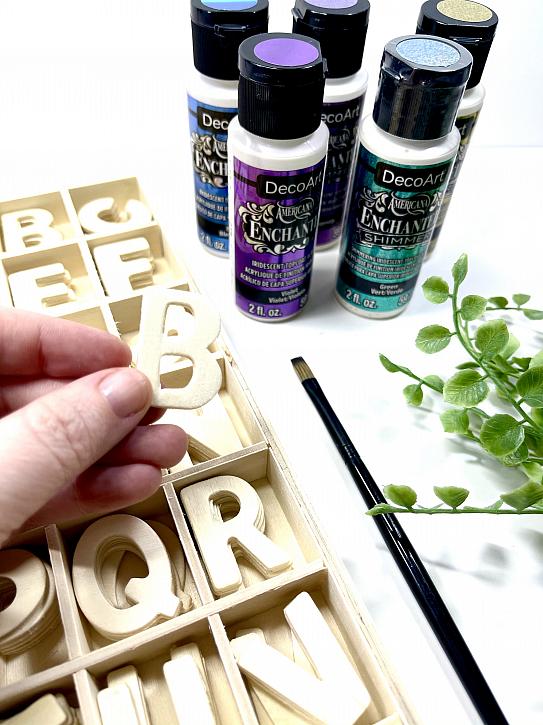 First, you'll want to make sure each letter you are using is coated in black. The Americana Enchanted Ultra-Black Basecoat is perfect to make the topcoat really pop!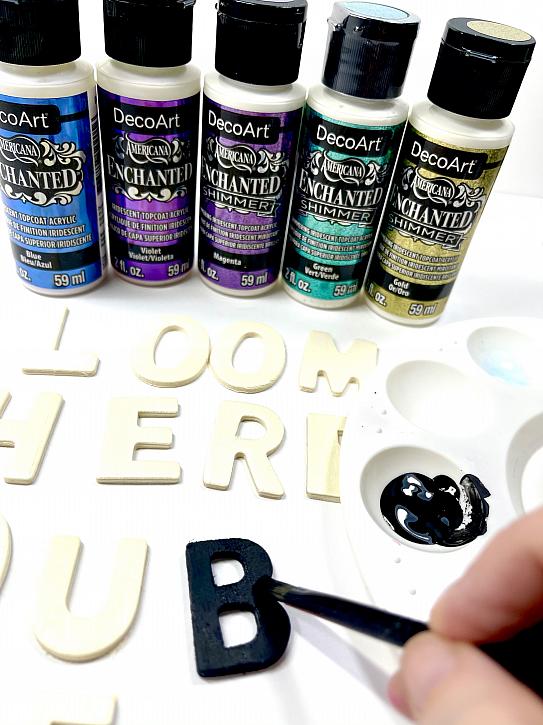 Once you have given those ample time to dry, it's time to start the shimmer! I love the way these colors reflect the light and give it this beautiful shine. I chose to use one color on each word to give it a slight rainbow effect when it's complete. The sparkle is so real that you only need one coat!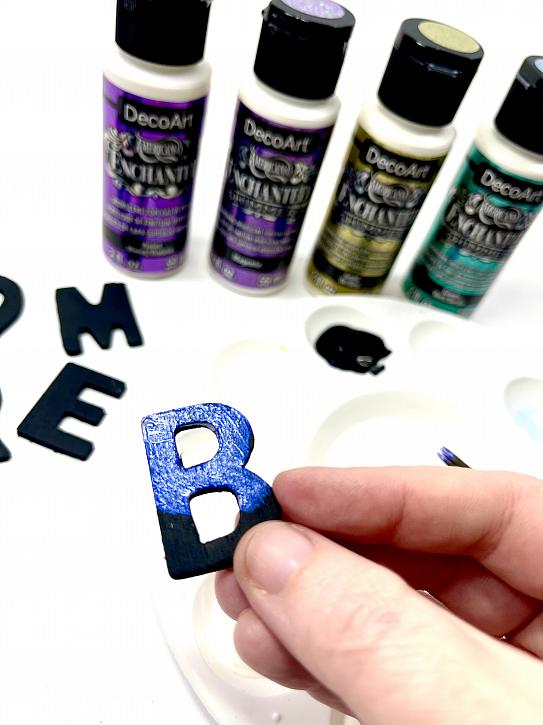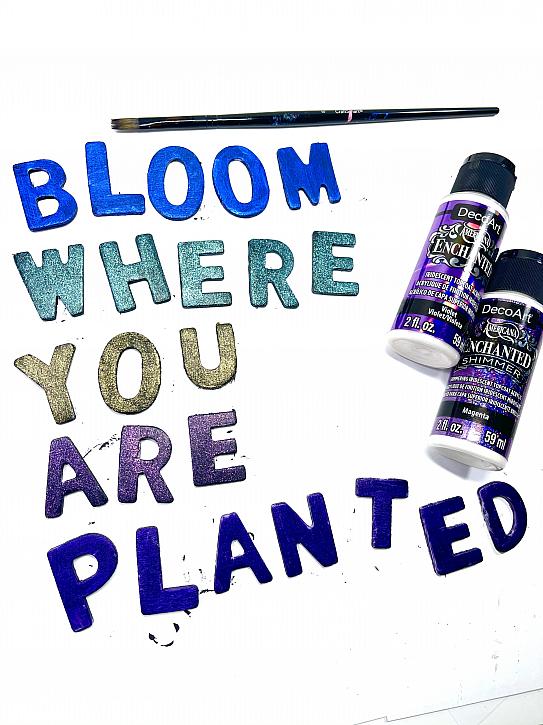 Let those dry completely and then it's time for some wood glue. Place a small amount on the back of each letter and place it on your backing of choice. I chose a small wood hanging sign.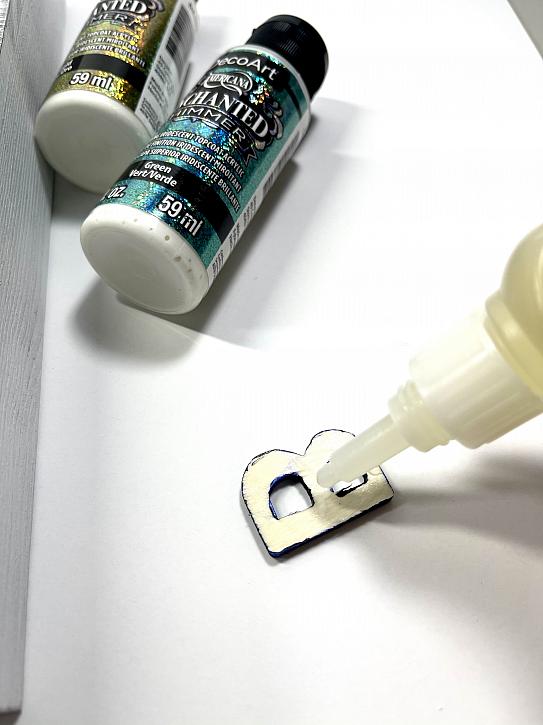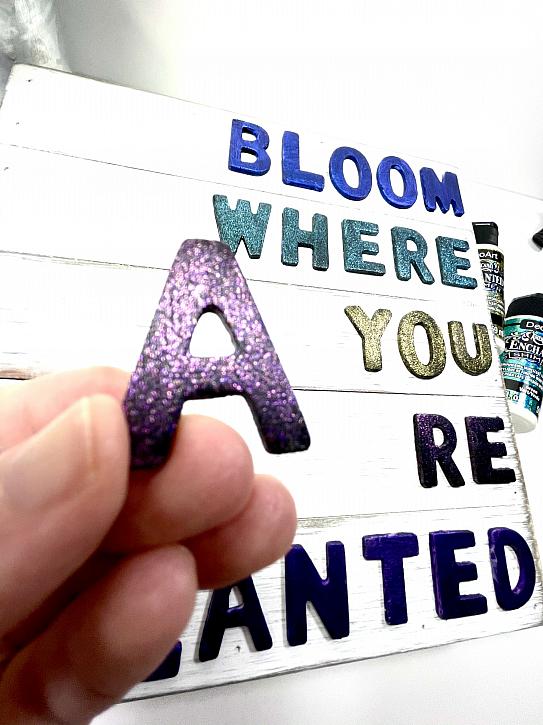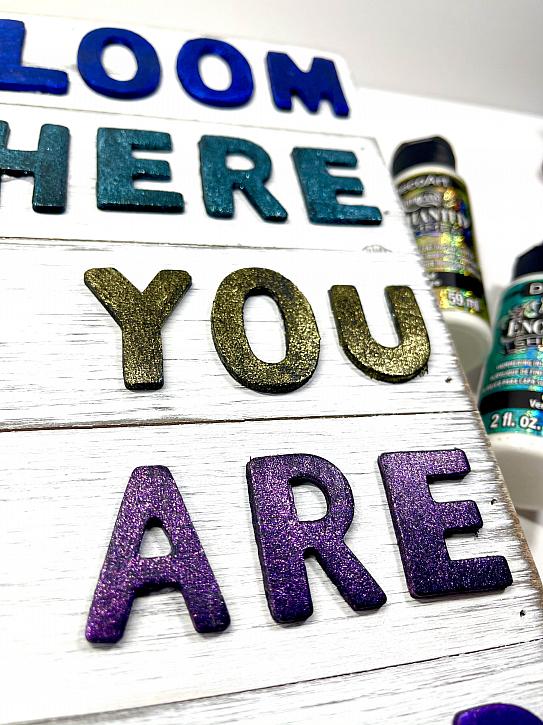 I wanted to add an extra element to my piece with some florals attached to the wooden backing board so I took a small clear plastic cylinder (it used to hold a bunch of push pins!) and used glue to attach it in place.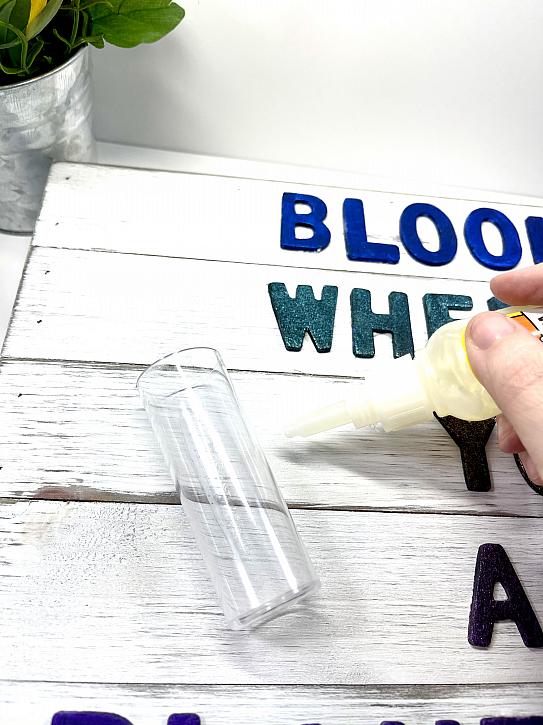 Let that dry completely and then add some real or faux plants of your choice! Hang up or place on your mantle for a little reminder every day that you are so capable!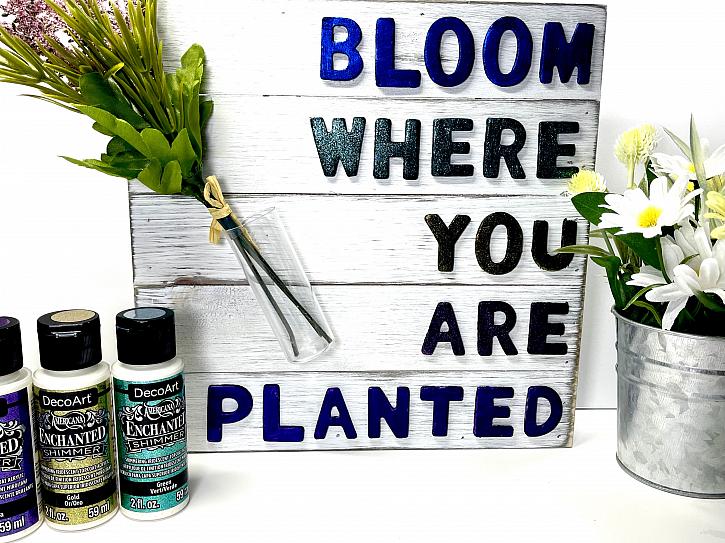 This super simple spring quote DIY is guaranteed to add some color and sparkle into your home for the new season! You can find these products and so many more now at Michaels!
If you're looking for more spring craft ideas, check out the DecoArt Project Gallery.