Posted by DecoArt on Nov 23rd 2015
I haven't seen a Star Wars movie for years.  But the upcoming release of the latest Star Wars movie has me and my husband excited!  Even though my son has not seen a Star Wars movie, he still thinks it is pretty cool.  But I did decide that it would be really fun to create a cute little Star Wars Craft for his room!  I decided I wanted to use a quote from Star Wars to create inspirational decor for his room.  Inspirational!?  Yes!  I actually think that Star Wars has some awesome quotes that can be inspirational!  Today's pick:  Do or Do Not.  There is No Try.  From Yoda of course.
Items Needed:
12" By 12" Canvas
Foam Brush
Star Wars Vinyl Quote
Instructions:
You can purchase your vinyl quote from online retailers, or if you have a vinyl cutting machine you can create one yourself. I have a vinyl cutting machine, but I loved the font that this one came with so I just decided to purchase my vinyl this time. Plus it makes this project super easy for you to recreate too!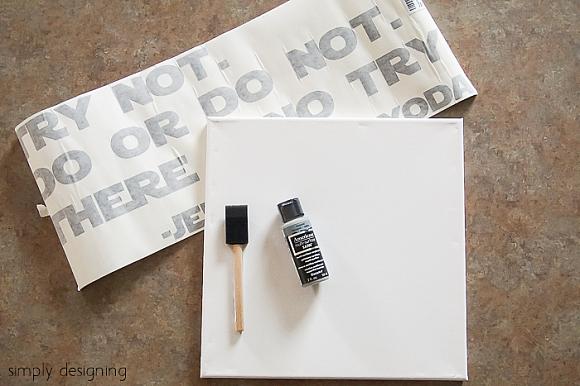 You will begin by using your foam brush to give your canvas two coats of paint. Be sure to let the paint dry completely before continuing to the next step.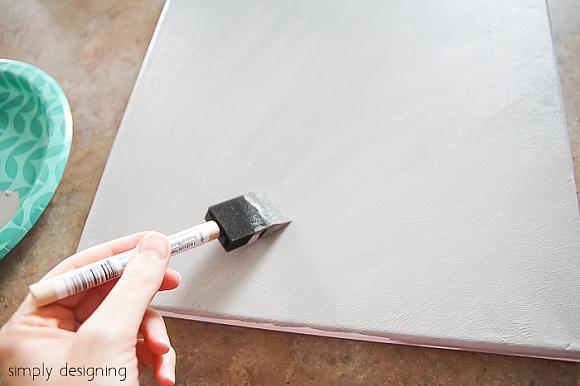 I cut my vinyl to fit on my board. I left off a couple parts of the quote so that it would fit better and I really love how it turned out.
I used tape to quickly place the words where I wanted them to ensure proper positioning on the board.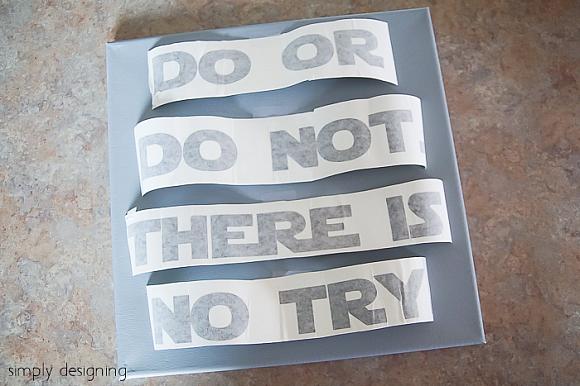 Then I removed the backing paper and applied the vinyl to the canvas. Then I rubbed the letters down and then carefully removed the transfer tape from the top of the letters. And in just a few minutes, my grey painted canvas turned into a Star Wars themed craft project! And perfect for my son's room!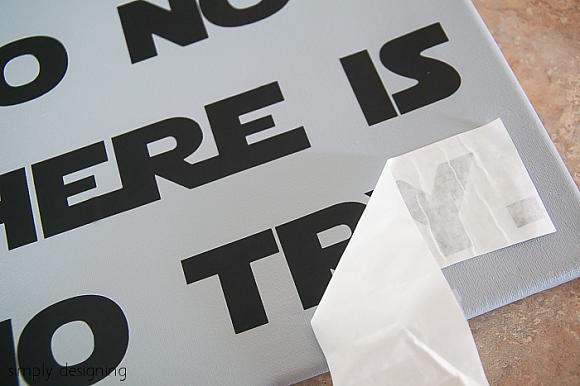 It really is THAT easy to create a cute Star Wars craft project perfect for a child's (or adult's) room! Just a few supplies, a small cost and a little bit of work!
But I want to know, are you planning to go see the new Star Wars movie when it comes out?