Posted by DecoArt on Feb 24th 2015
Servus, dear DecoArt friends and lovers! Just a short and easy to follow tutorial from me today sharing a project using DecoArt media fluid acrylic paints, Misters and Antiquing Creams to create a weathered and industrial looking house-shaped steampunk panel.    
Items Needed:
House Shape From Heavy Card Or Cardboard
Old Dictionary Page
Baby Wipes
StazOn Black Ink
Texture Stamp (crackles Or Other Industrial Pattern)
Wide Soft Brush
Stenciling Brush
Water
Instructions:
Cut out a house shape from heavy card (about 4 ½ inches wide and 7 inches high) and cover with an old book page from a dictionary using the matte Decou-Page.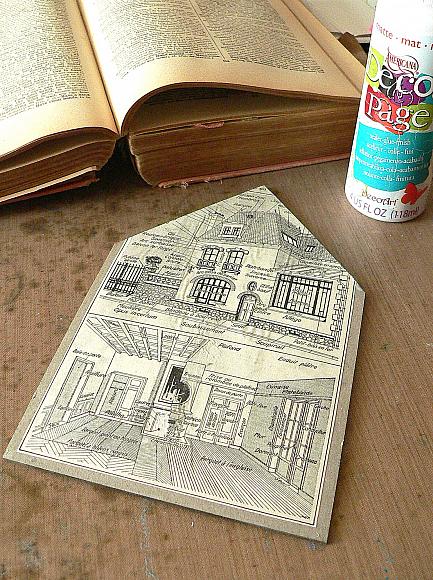 Once dry add a thin layer of Translucent White media fluid acrylic to tone down the contrast of the black print and give some tooth for the paints to adhere to.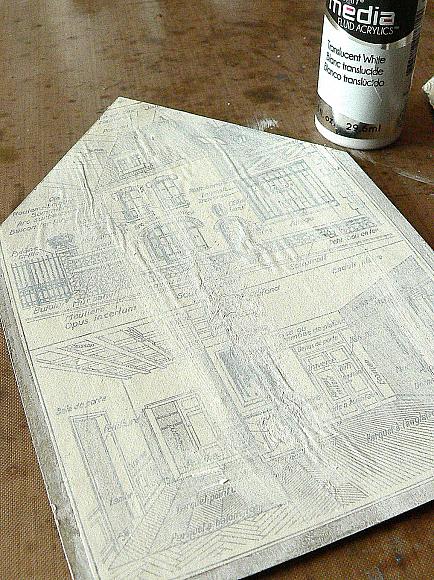 Create dripping colour patterns using various heavily diluted media fluid acrylic paints and Misters. To do so hold your house upright, load a soft brush with diluted paint and press it to the top edge of the house shape so the paint will start running down. Repeat until you are content with the look of the patterns. Let dry.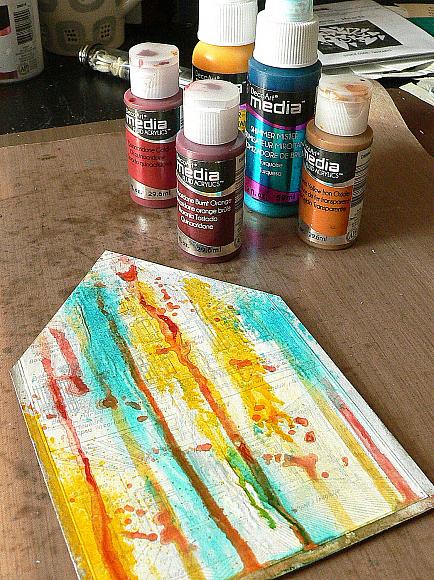 Apply some Crackle Glaze with a soft brush in different spots and let dry. Then add the Patina Green antiquing cream using the soft brush. Cover the whole surface. Once that has dried create streaks by taking off some of the antiquing cream with a baby wipe in a downward motion, leaving some areas untouched but revealing some of the bright colours underneath in others. Let dry and seal with a thin coat of Ultra Matte Varnish. Make sure you apply the varnish with a soft brush and only very lightly – otherwise you will re-activate the antiquing cream and it will smudge! Let dry repeat the process with the English Red Oxide antiquing cream. Seal again and let dry.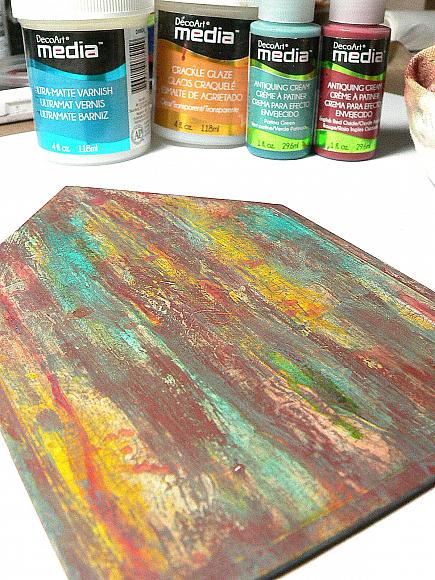 Using StazOn black ink stamp some crackle texture in different spots. Let dry.
Get the black Gesso and a stencil brush and choose the image you want to stencil onto your house. Cover areas you don't want to stencil with masking tape if needed. Load the brush lightly, brush off most of the Gesso on a piece of paper scrap and start stippling. Carefully remove the stencil so not to smudge the image.
Add some text using the same word stencil twice: first with the black Gesso and once that has dried with Titan Buff media fluid acrylic paint – but this time you place the stencil slightly out of alignment to create a shadow effect.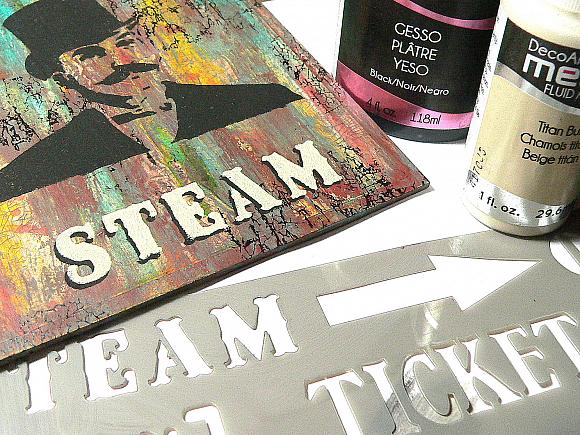 Using your fingertip apply black Gesso around your house's edges. Using your fingers will create an uneven pattern that will enhance the industrial and worn look of the project!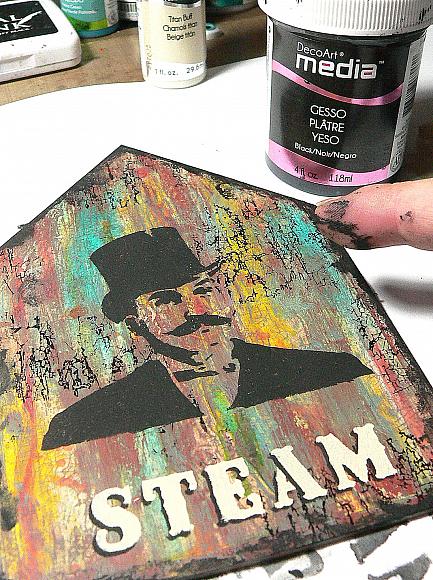 You're done! Doesn't it just look like rust and paint being worn and washed off by wind and rain (which was my source of inspiration for this technique)? I hope you like this effect and will use it with other projects too!