Posted by DecoArt on Sep 21st 2016
Hi! It is Pam on the DecoArt Media Blog!
Sharing with you a bit of steampunk meets under the sea! I created a Steampunk Dressform using some fabulous DecoArt Media and embossing powders. 
Items Needed:
Gypsy Soul Laser Cuts Steampunk Cage - Dress Form
Gypsy Soul Laser Cuts Gears
Gypsy Soul Laser Cuts Seahorses %26 Seaweed
Gypsy Soul Laser Cuts Under Sea Steam Punk
Graphic 45 Voyage Beneath The Sea
Stampendous Rust Encrusted Embossing Powder
Stampendous Jeweled Encrusted Embossing Powder
Embossing Gun
Seashells
Moss
Assorted Brushes
Hot Glue Gun
Assorted Metal Embellishements
Instructions:
Begin by first painting all of the chipboard pieces with Black Tie Paint.
Allow them to dry.


Paint the prepared pieces with Weathered Wood Crackle Medium.
Allow to dry.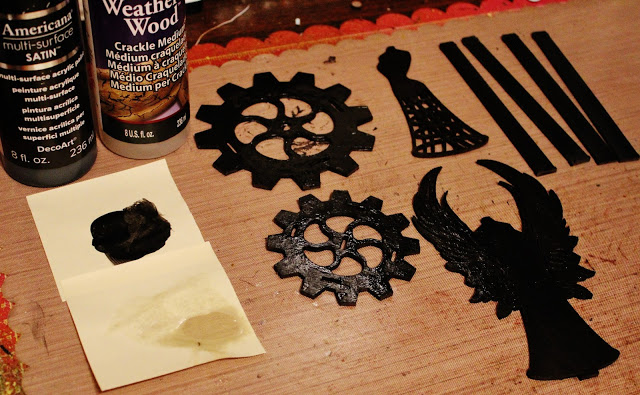 Paint over the crackle pieces with the Crackle Paint. Allow the paint to dry and crackle.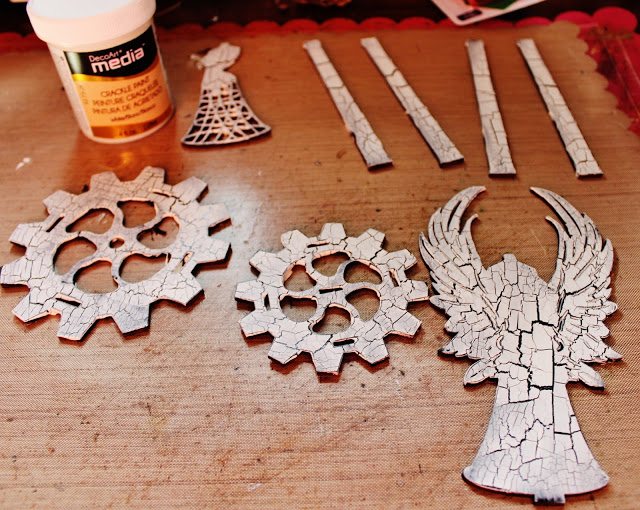 Paint over prepared pieces with Raw Sienna. Dry completely.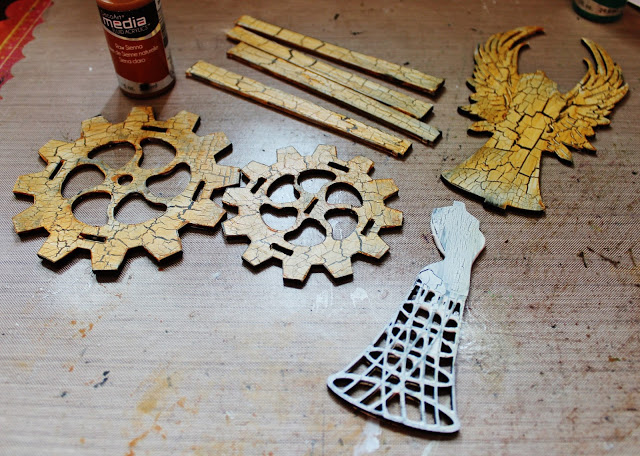 Repeat with Raw Sienna until painted to liking. Dry completely.
Repeat with Colbalt Teal Hue and Blue Green Light. Drying completely between layers.
Emboss sea like chipboard with VersaMark and rust embossing powder.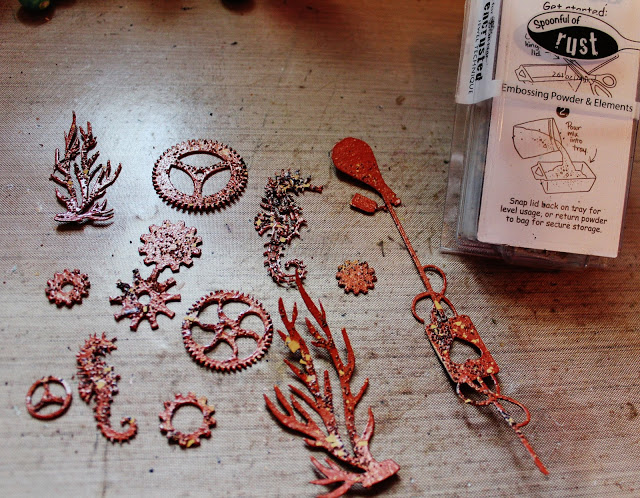 Repeat with Jeweled Encrusted Embossing Powder.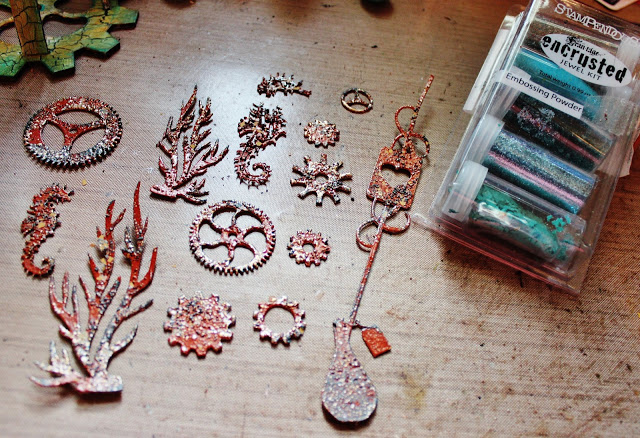 Put prepared dress form together. Add beads to bottom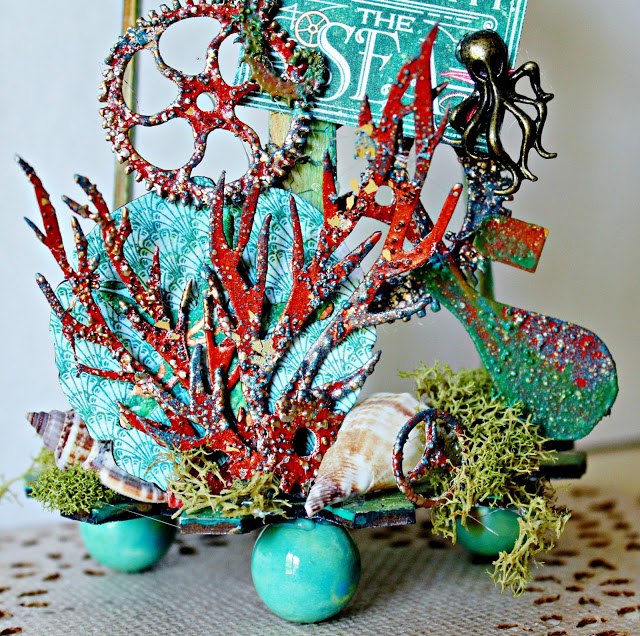 Add embossed chipboard to dress form.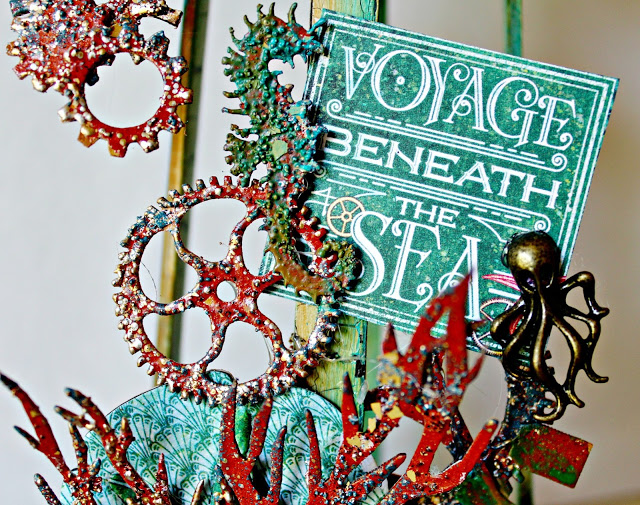 Add metal octopus.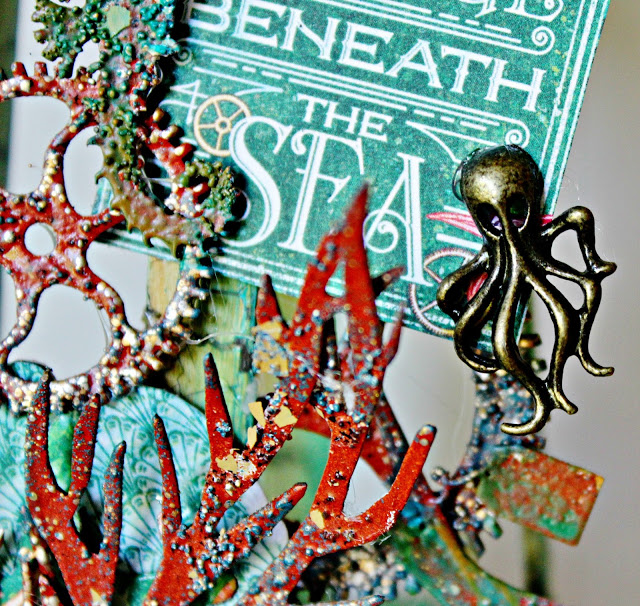 Add moss and seashells.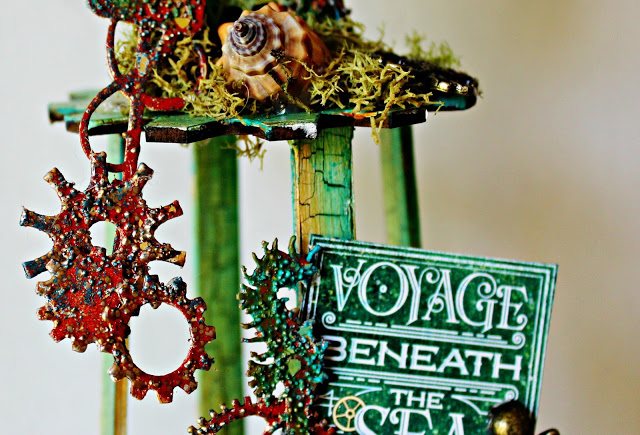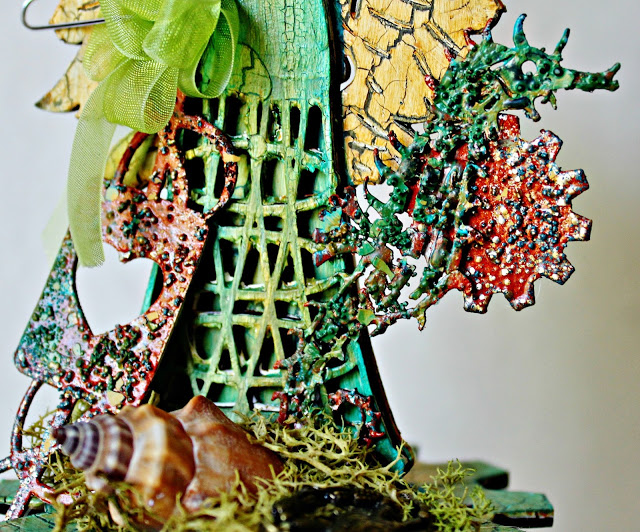 Add ribbon and paper band to the waist of doll form.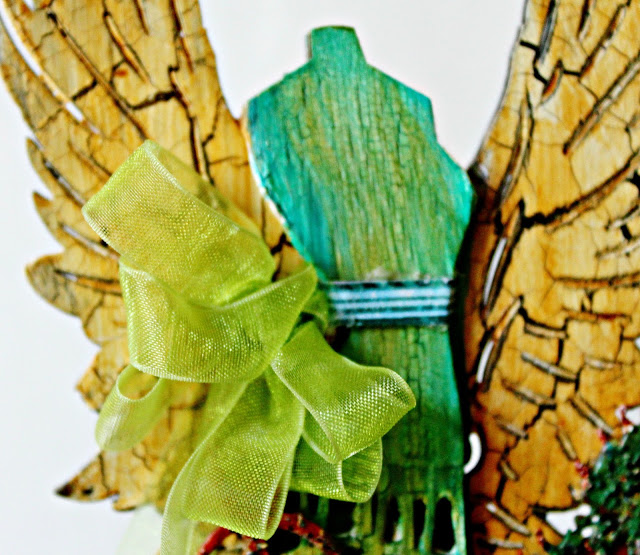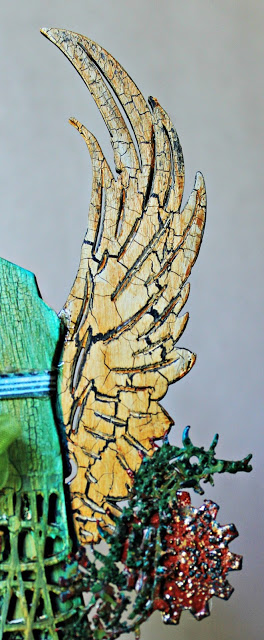 I hope you have enjoyed my steampunk meet the sea Dress form!
Hugs Pam