Posted by DecoArt on Aug 25th 2015
Create this stenciled metal tray and use it for a place to put your keys, jewelry, or little notes to yourself!
Items Needed:
Americana %22Traditional Medallion%22 Stencil
Metal Tray
Assorted Brushes
Stencil Tape
Scrapbook Paper
Mini Clothes Pins
Scissors
Wax Paper
Instructions:
Gather all your supplies. You will need to give your project two coats of paint. Let the coats of paint dry before giving a second coat.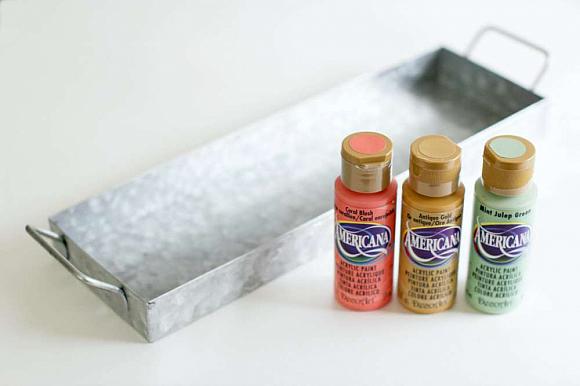 Paint tray handles with antique gold and let dry.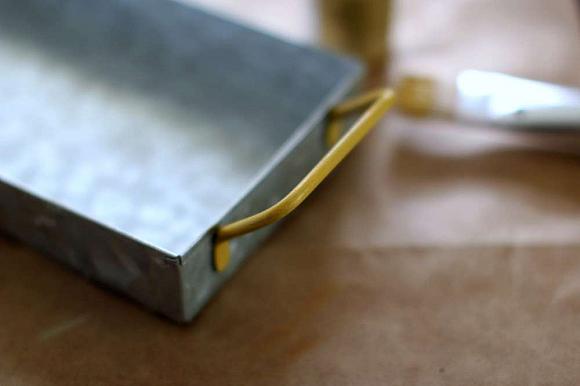 Next use the Mint Julep Green for the inside of the tray.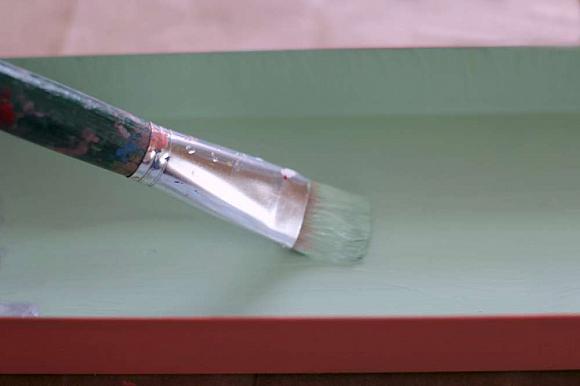 It's normal to see a layer of metal under first coat. The second coat will take care of giving your project full coverage. Drying in between coats is fast!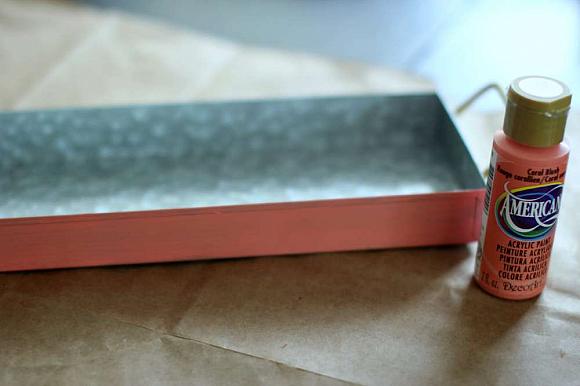 Let tray dry completely and your ready to personalize it with stencils.
I cut my stencil to fit inside the tray. Make sure to stay away from the stencil cut out. I used the Antique Gold and Coral Blush for the stenciling. I used a small stencil brush that was dry. Hold down stencil while you work on the sections. Be sure not to move it around. You can use stencil tape! Tape stencil down to hold it in place on the outside of stencil! Note: You should still hold areas down that you are working on.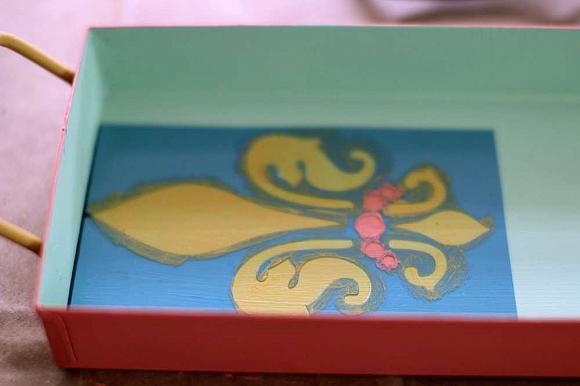 Next carefully take off stencil and wipe stencil off. Lay down stencil centered on other side and repeat steps one more time.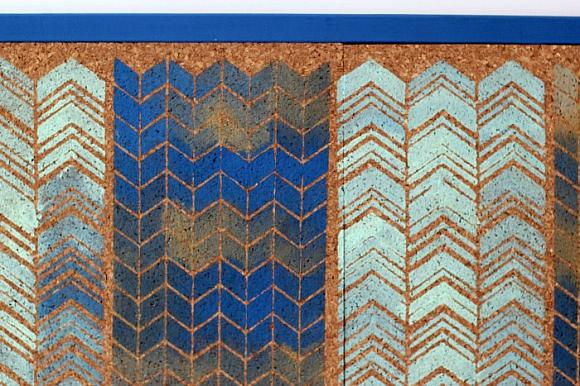 If you decided to cover the back of your box vs. painting this is a great solution. Cut paper to fit. (note touch up of paint areas are the last thing to do on project) Prior to applying paper I painted the coral to cover the edge with mint and let it dry! I didn't want that coral peaking through.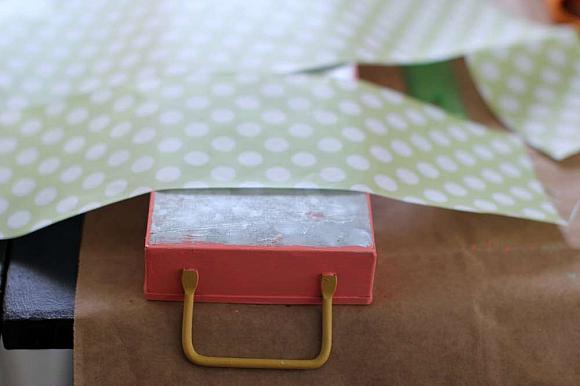 Follow directions on Decou-Page glue. It's easy. Soap & water clean up! Let dry!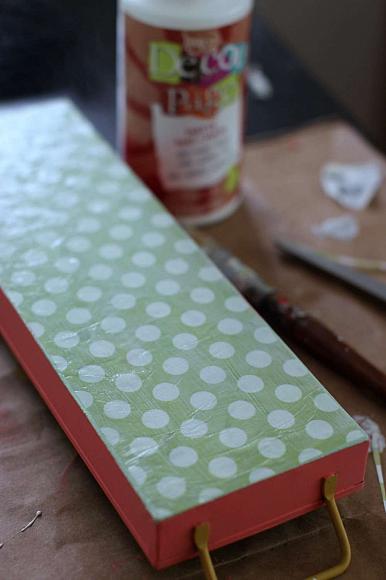 When your done you can use sealer or leave it. Use it for jewelry, pencils, keys....
I decided to use mine for daily affirmations and positive thoughts. I cut out these saying from a scrapbook and added mini paper clips. There are even some where you can write your own reminders in.