Posted by DecoArt on Nov 21st 2018
One of my favourite ways to add a personal touch to all my Christmas gifts to create some custom wrapping paper. Most of my holiday decor in my home is a subtle natural style with a touch of metallics. I also enjoy creating decor and wrapping paper that isn't traditionally Christmassy. We actually haven't bought wrapping paper in a number of years since I usually make my own. It can be so fun to make, and using some metallic paint adds a bit of shine. They're even easier to make with a few stencils to help! All 3 of these wrapping papers are a great mix of adding an artistic flair to your hand painted wrapping paper!
Items Needed:
Roll Of Kraft Paper
Scissors
Cosmetic Sponges
Instructions: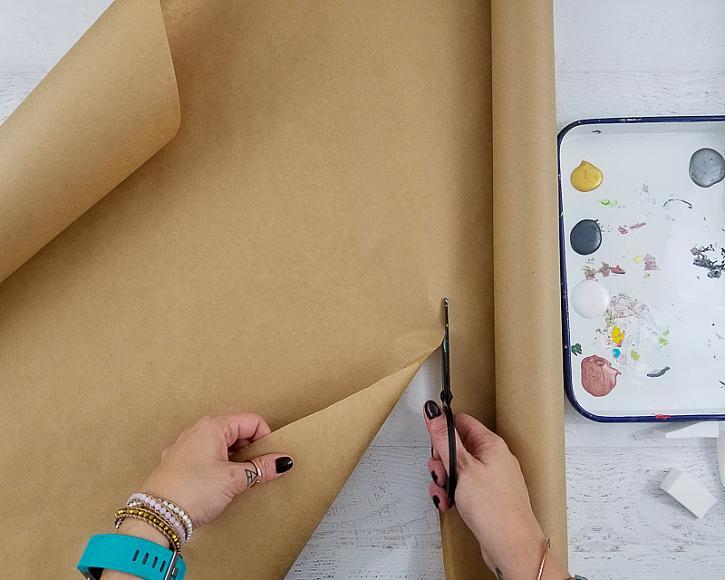 Start by cutting manageable size pieces of kraft paper and taping the corners down on your work surface. If you are making lots of wrapping paper at once I recommend cutting multiple pieces of paper and pouring out multiple shades of paint on your palette. You will need one cosmetic sponge for each paint you use.
Wrapping Paper #1
I used the Ikat Polka Dot stencil with the Rose Gold Extreme Sheen and Black Pearl and White Pearl Dazzling Metallics to create a fun modern pattern. Use the cosmetic sponge to pounce the different paints through the stencil, but only filling about half the polka dots. Stencil them randomly to create this pattern.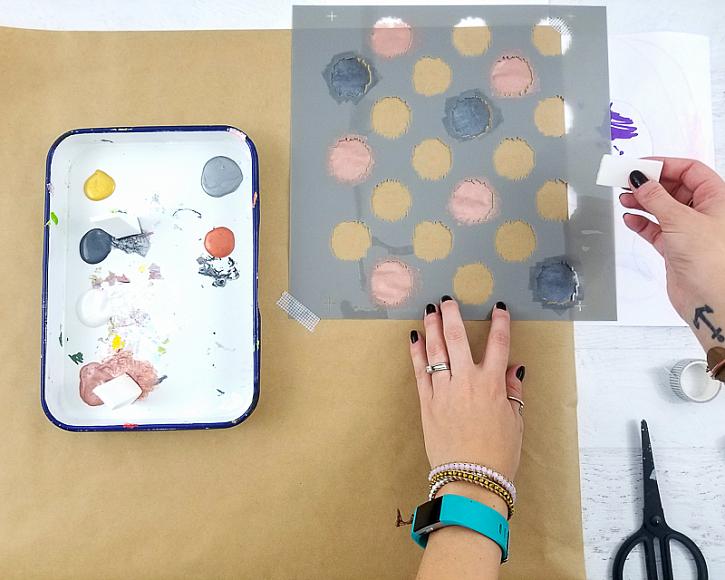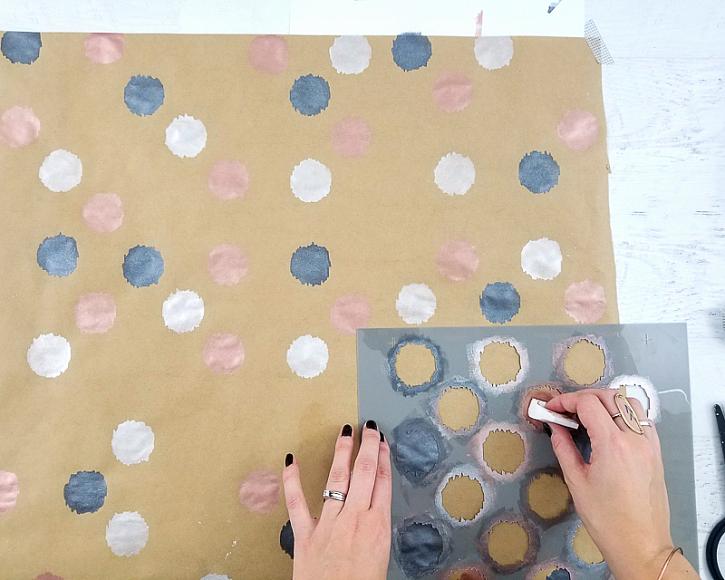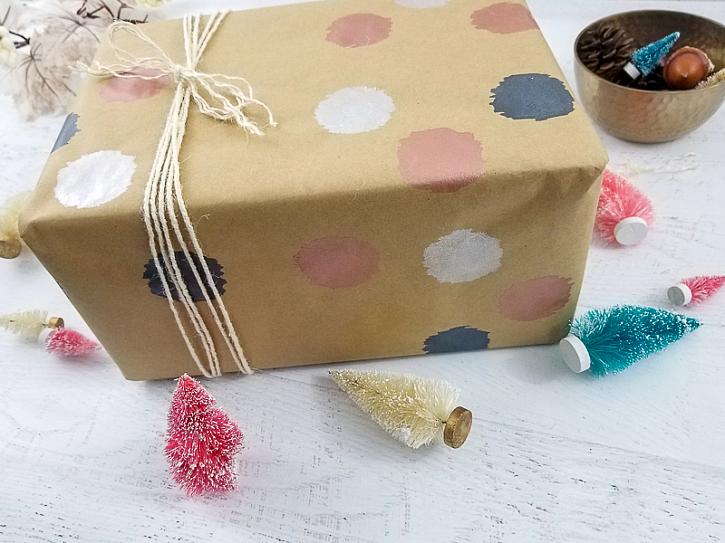 Wrapping Paper #2
I used the Birch Trees stencil to create this wrapping paper. First, I stenciled with the Multi-Surface in Cotton Ball and then followed with White Pearl. I wanted the birch trees to have more contrast on the kraft paper, so I used the Cotton Ball first.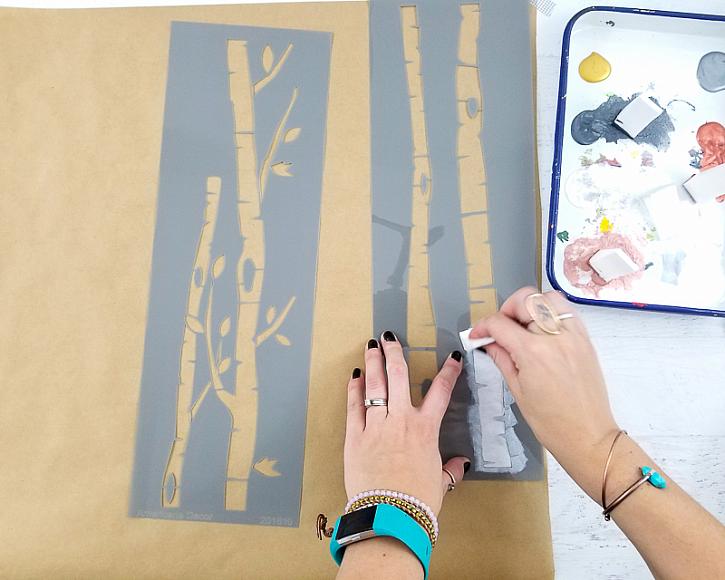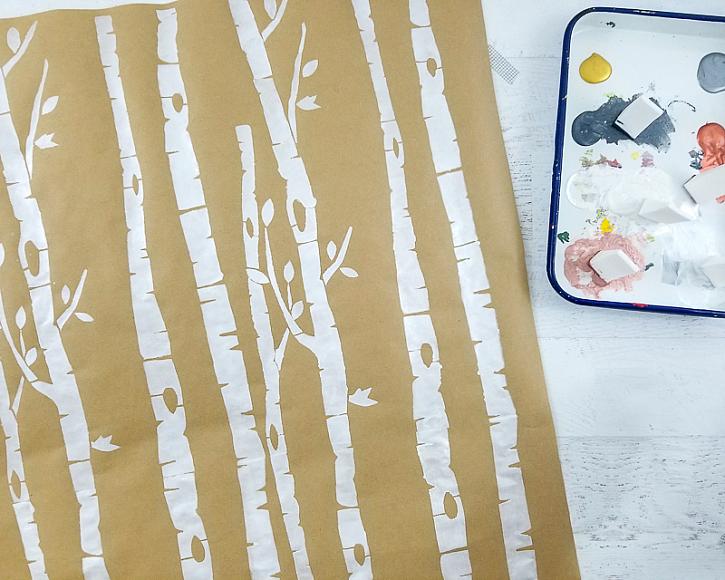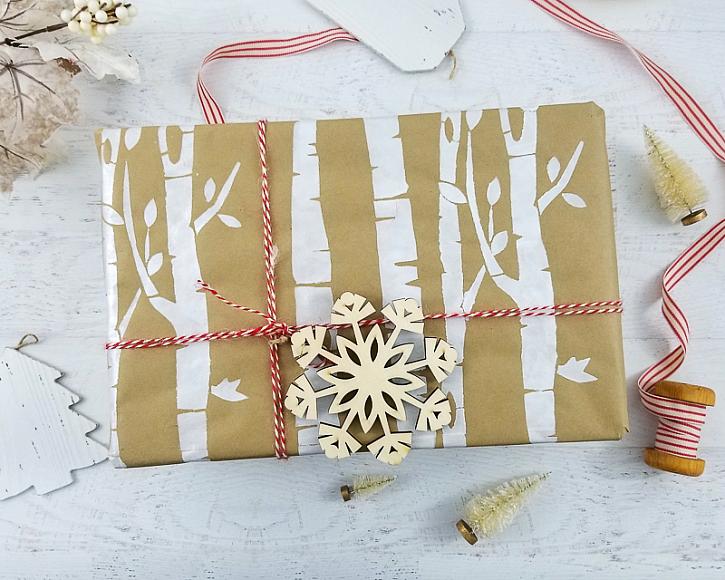 Wrapping Paper #3
For a fun floral wrapping paper, I used the Succulents stencil with a few different colors. First, I stenciled some branches in Copper and Black Pearl all over the paper. Then I used Woodland Green to stencil some large succulents. Then using the 24K Gold I stenciled all around the edges of the leaves. I love the look of this gold-edged succulent!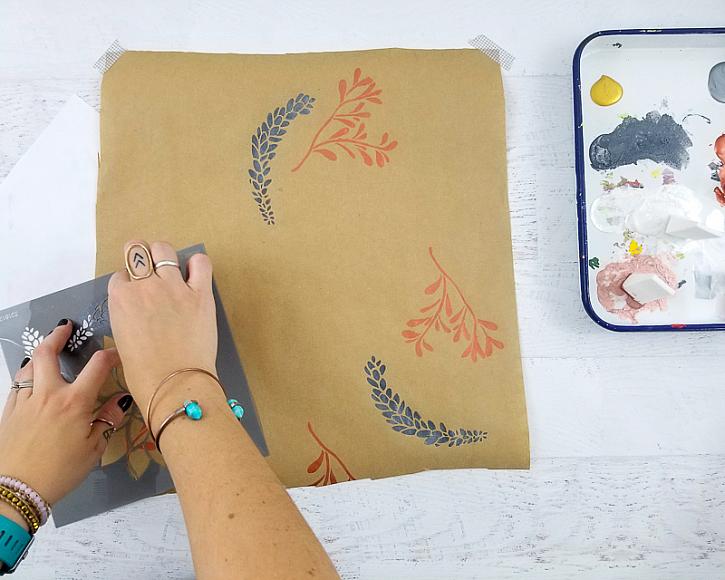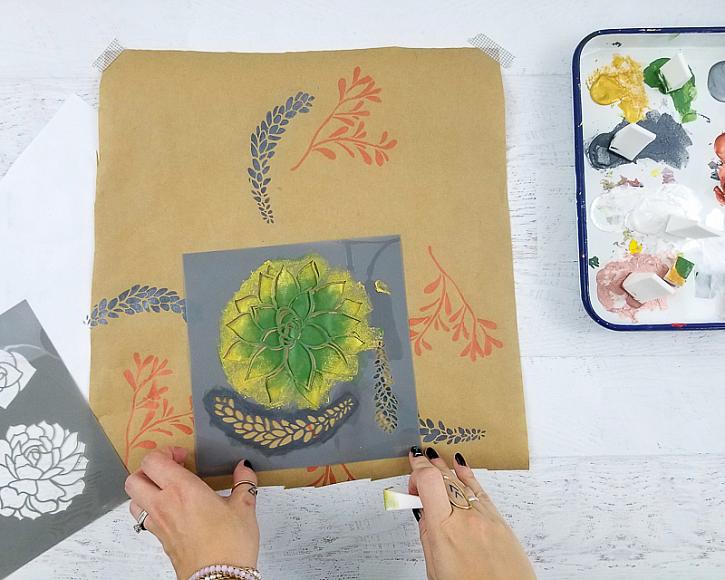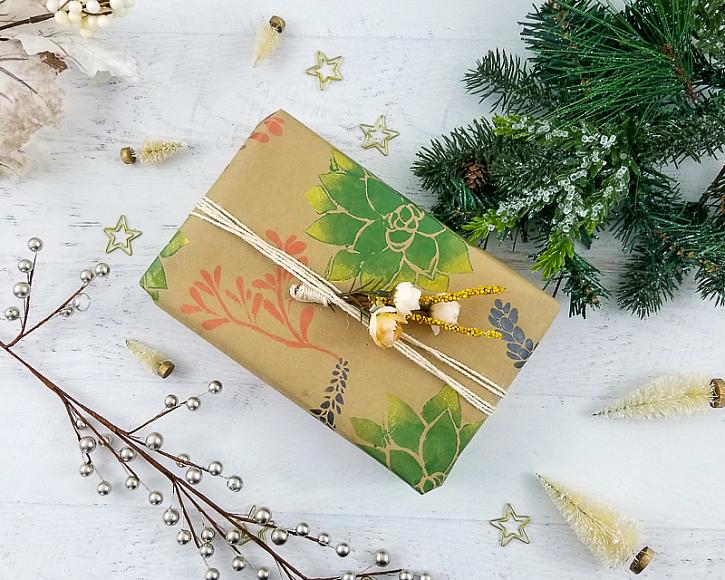 And there are 3 unique ways to create some Christmas wrapping paper! Do you like traditional Christmas decor, or like to try something different?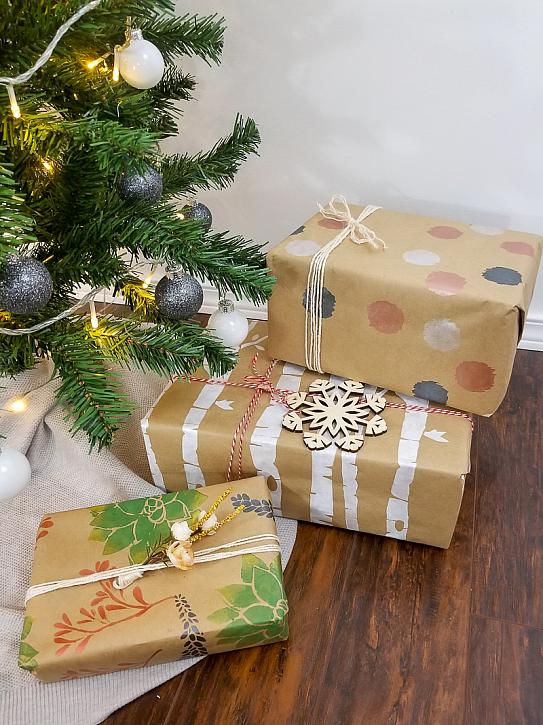 Visit this blog post to see even more wrapping paper ideas like the ones below!