Posted by DecoArt on Oct 22nd 2013
I have to say that one of my favorite reasons for using Pinterest is for saving items I find that inspire me. It's not just the finding though, it's the saving. So often we'll see something in an online catalog, but go back in several months and there's a good chance the page is gone, and the photo that inspired you is too! Because of Pinterest I've been able to save many such inspirational items, even long after their website had pulled it from their virtual shelves.
Items Needed:
43 Craft Sticks
Twigs From Backyard
Sponge Applicator
Hot Glue Gun
White Craft Glue
Instructions:
I had pinned this "Birch Tree Wall Art" from an online store called The Paragon. Three months after pinning it I went back and the item was gone. Sold out or discontinued, but no longer living on their site. Luckily the photo was still living on Pinterest.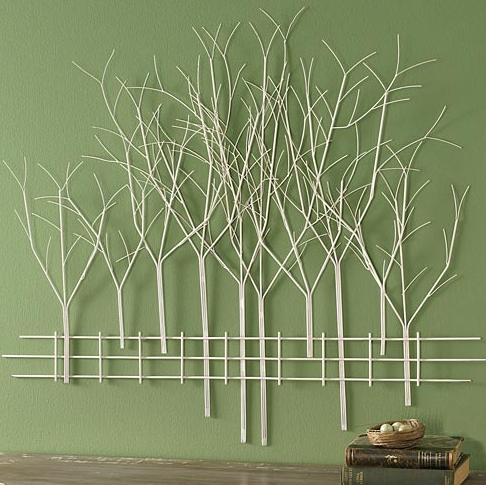 Americana has quite a few shades of white. I really wanted this to pop against the wall, so I chose the white of all whites, Snow White.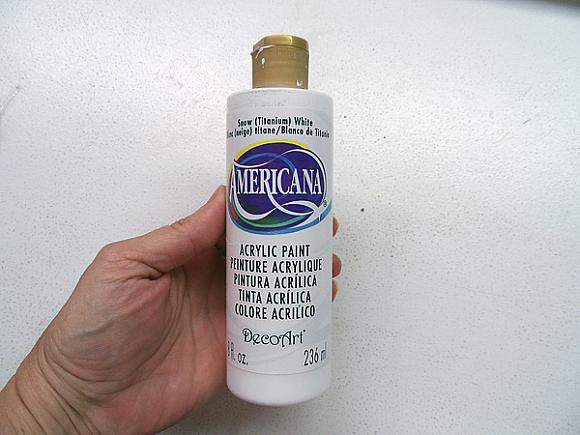 After choosing my twigs and breaking off any stray pieces, I used my sponge applicator to apply the paint.

Brushing it on would have been a lot harder and while spray paint is pretty easy, it also releases all sorts of things into the air that I don't want to think about.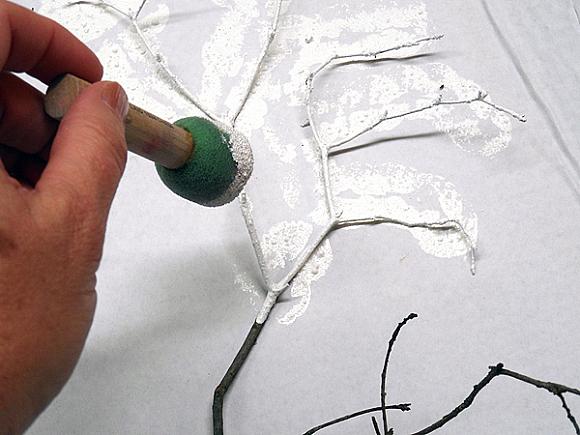 Creating the fence was easy. I lined up two craft sticks, end to end. Next I ran some white craft glue along the full length of a third craft stick, and pressed it onto the other two, lining it up in the center of the two. This joined them together.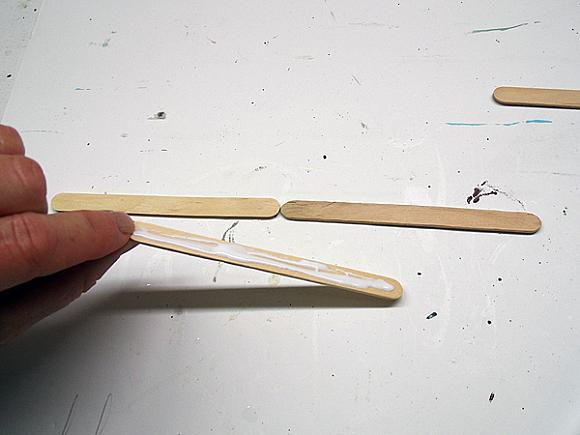 Basically, that third craft stick holds the first two together. All in all, each fence rail has 6 craft sticks in front, end to end, and 5 craft sticks in the back, holding them all together.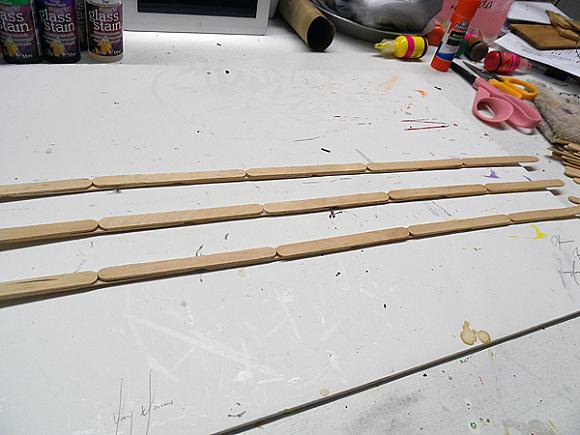 Now ad some glue to where each of the craft sticks meet.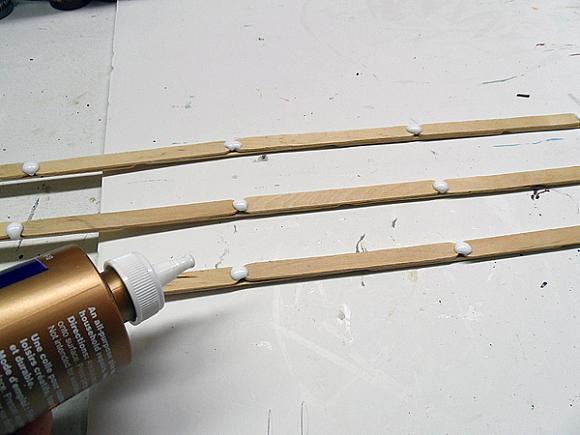 Press a craft stick in place for each section creating the fence posts. Set that aside to dry.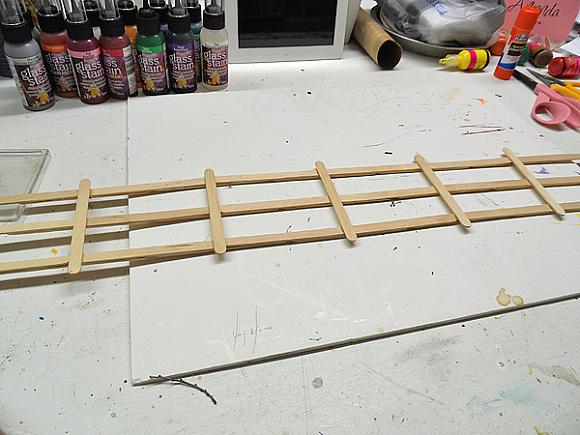 For the trees, cut off the rounded ends off of 7 crafts sticks (for 7 trees).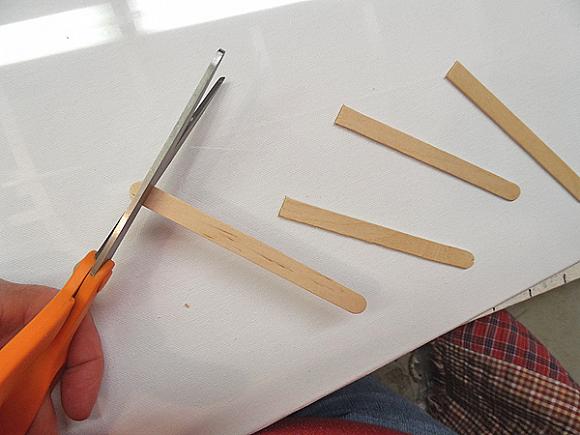 Hot glue the squared off craft sticks to the twigs, creating a trunk.
Paint the trunks and the fence.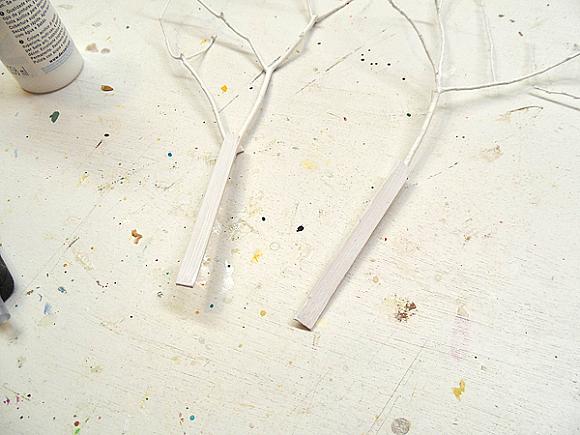 You decide where you want your trees, then hot glue them to the back of the fence.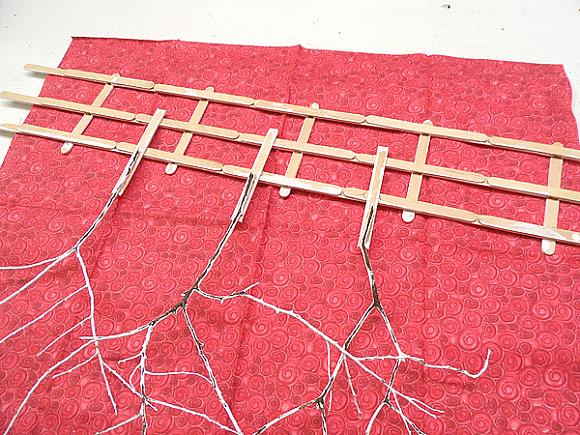 Hang it directly on a colored wall using wall putty or 3M wall hanging strips.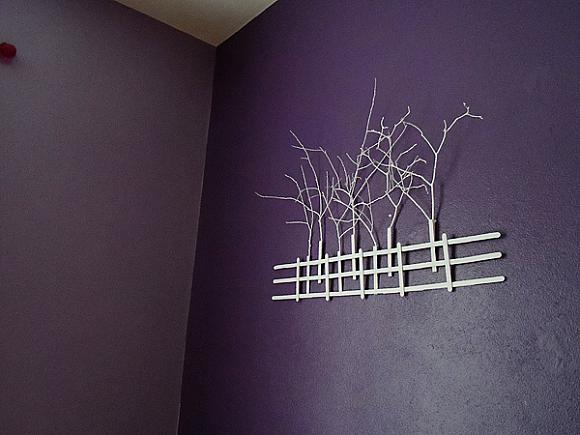 It would also look great attached to a dark background, like a piece of distressed painted plywood or a solid painted canvas.
Hope you enjoyed the project and it inspires you to try to recreate something with your own style!