Posted by DecoArt on Feb 27th 2020
Hello everyone! I'm excited to be doing something totally new for me today—working with suede-finish paint! I was really excited to get my hands on some of DecoArt's Suede paint, which is available at Michaels starting tomorrow. This lightly textured acrylic paint goes on like a dream, giving a variety of materials the rich and luxurious look of suede. 
If you ever mosey over to my blog, you'll know I love houseplants and any projects related to plants. I really love DIY planter projects—especially terracotta pot projects. Terracotta pots are so cheap and easy to customize, so I was excited to learn that new DecoArt Suede paint would work with terracotta. Here's how I customized a plain terracotta pot using DecoArt Suede paint in Midnight Blue, the DecoArt Color of the Month. 
Items Needed:
DecoArt Suede - Midnight Blue
Terracotta Pot
Paintbrush
Instructions: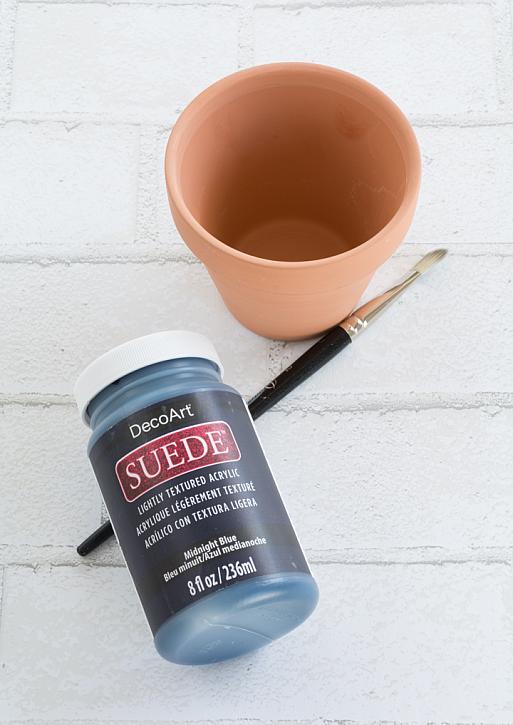 Step 1: Decide how much of the pot you'd like to paint. You can paint a design on the pot, or you can paint the entire pot. I'm going to paint around the bottom of the pot to create a dipped effect with an unfinished edge.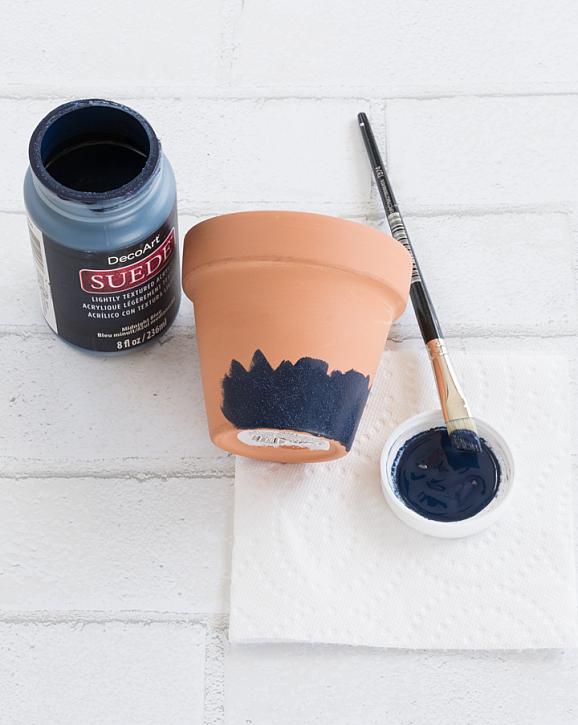 Step 2: I then used a cross-hatch technique, which is basically a criss-cross-like pattern, to paint along the bottom of the pot. The cross-hatch technique helps to mimic the look of real suede.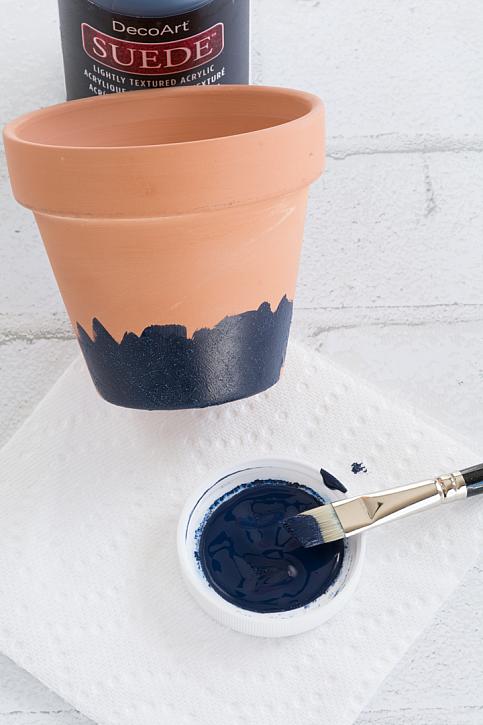 This paint has excellent coverage, so I only needed one coat. For the very bottom of the pot, make sure to load up your paint brush well. As you get up to the unfinished edge of the painted "dipped" area, use less paint for a raw brush-stroke look.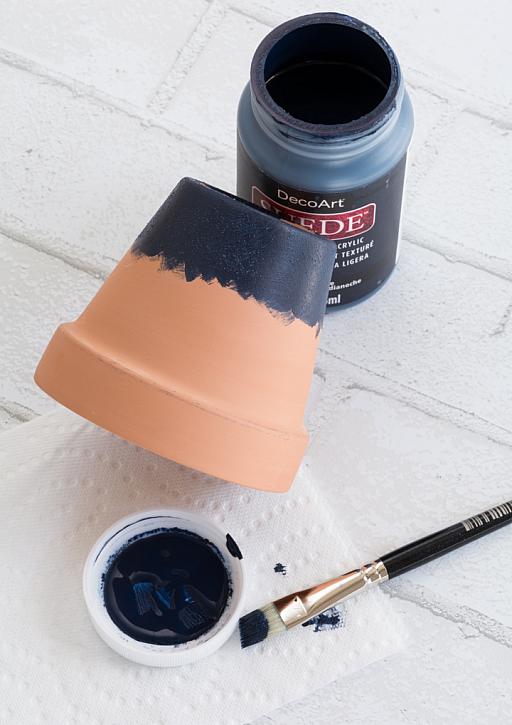 Step 3: Once the paint dries completely, you can protect your finish with a topcoat of Suede Varnish if keeping it outdoors. Your paint will fully cure in 7–10 days. Seal or paint the inside of the pot, plant something in it, and enjoy!