Posted by DecoArt on Jun 3rd 2018
Summer is finally here and I'm feeling all of the colorful vibes that come with this season. I have been having so much fun with the latest paint trend and paint pouring techniques that I decided to create a colorful new summer canvas and add a pop of color to my home decor.  
I've never felt very confident when it comes to painting artwork, but with this technique, I definitely feel my inner artist come to life. It's so easy and you truly can't mess it up. I've tried a couple different techniques and paint pouring styles, like I did here with my Fluid Acrylic Poured Canvas Art and these DIY Acrylic Pour Ceramic Coasters, but, so far my favorite technique is the "dirty pour."
I love seeing how all of the paints will mix and interact with each other as they hit the canvas. And I really love that I can create colorful and easy custom artwork for my home. I think you will love it too, so let's give it a try!
Items Needed:
White Canvas
Wood Craft Sticks
Plastic Cups
Instructions: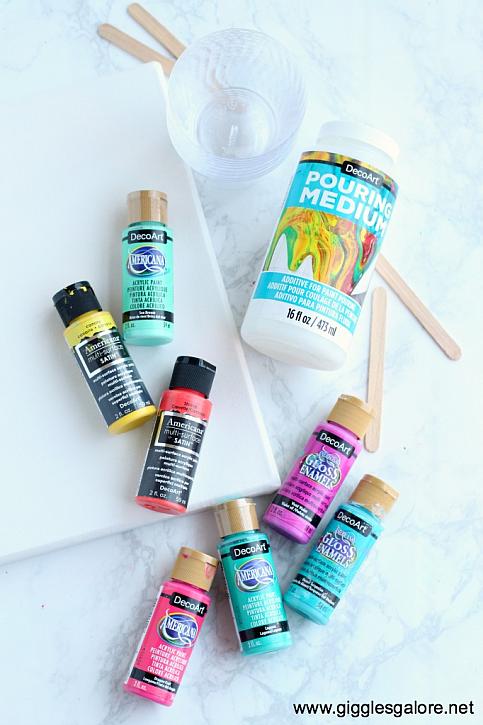 Start by pouring each paint color into the plastic cups.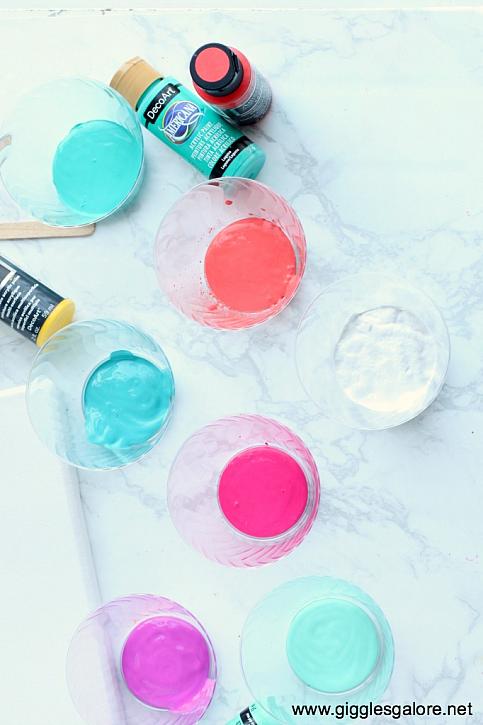 Add the DecoArt Pouring Medium to each of the cups, for craft acrylics a 1:1 ratio of paint to pouring medium is recommended. Mix slowly into the paint to avoid creating bubbles.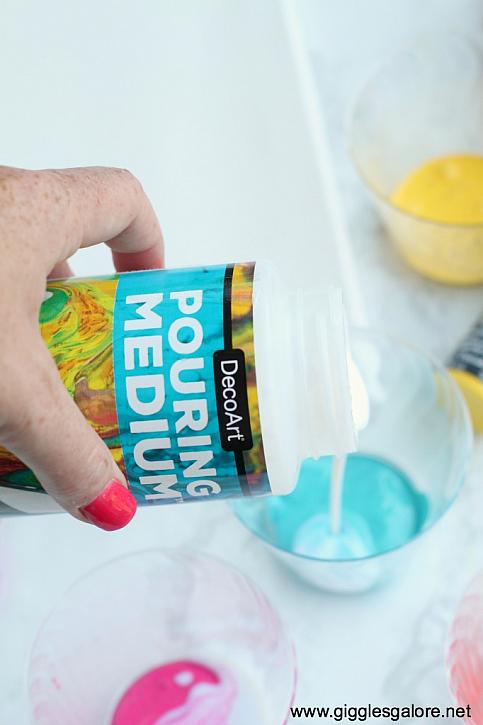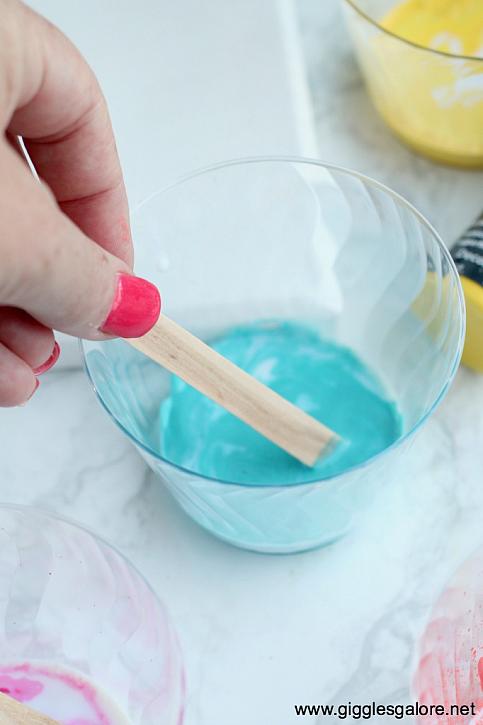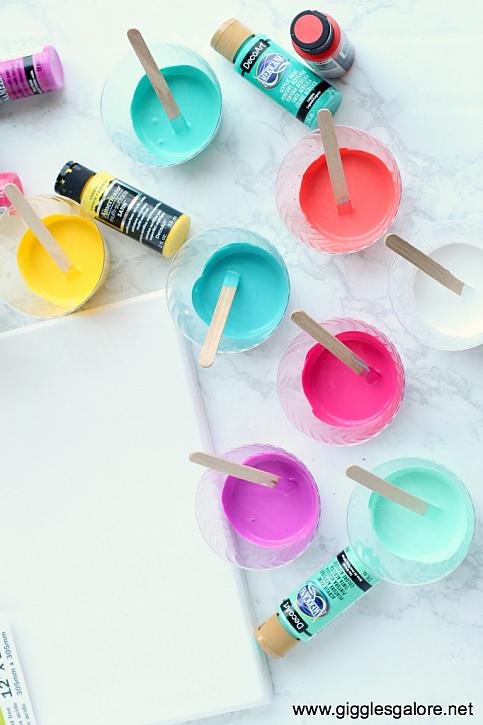 After mixing the medium into each color, start to layer each color into a single cup. The first color you pour into the cup will be the last to appear on your surface and likely the most prominent.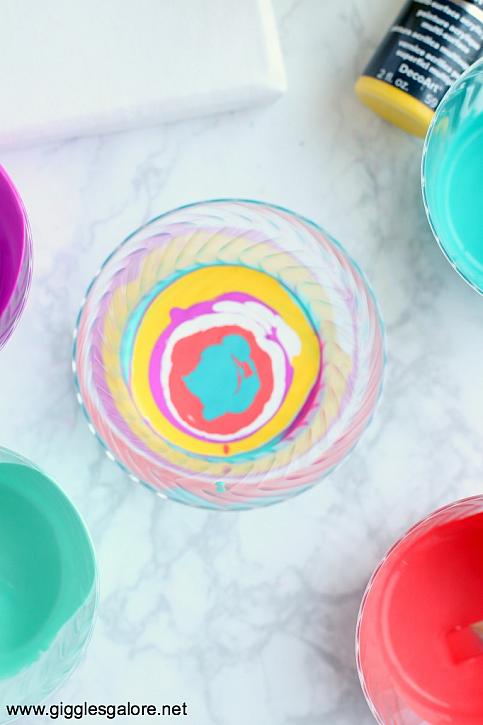 For a "dirty pour" you want to pour straight onto your surface, I found that the easiest way to do this is to place your canvas on top of you cup face down and flip it over.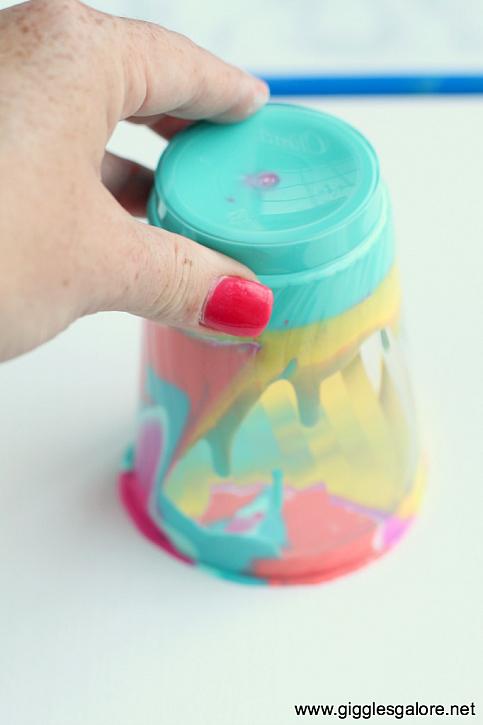 Carefully lift the corners of the canvas, one at a time, to slowly move the paint around the canvas.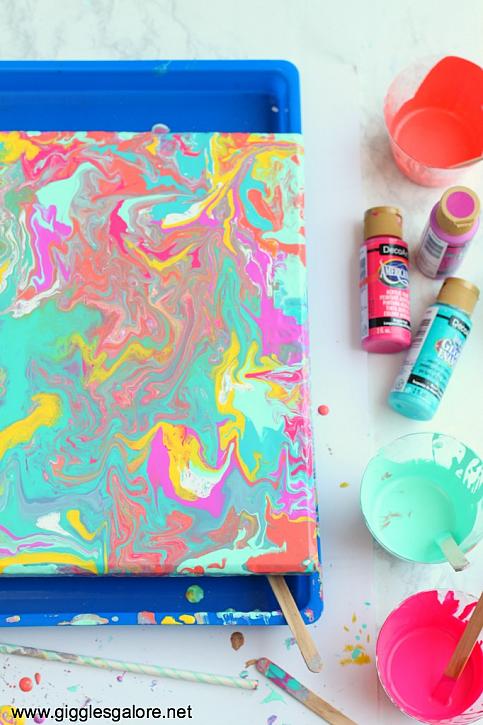 If you have white space and want to fill it in, you can add more paint with a craft stick and continue to move the paint around the canvas by tilting it, taping it or using a straw to gently blow the paint around.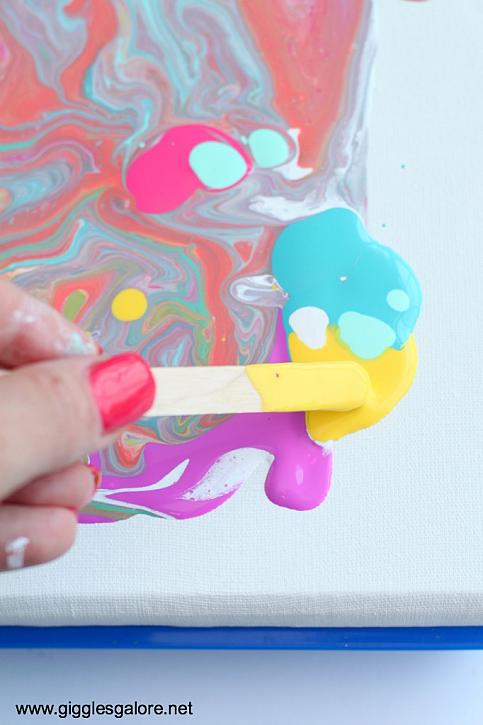 Let the canvas dry completely and then proudly display your new summer abstract art. I paired my fun new artwork with my DIY Foam Popsicle Sign and a summer-themed letter board.