Posted by DecoArt on May 29th 2014
At our house, we have a tradition of Sunday suppers. Every couple of weeks, whoever is available, comes for dinner. One of my favorite things to do, is set the mood as the seasons change. This little beachy table runner is the perfect backdrop for all-things summer on my table!
Items Needed:
Foam Roller
Paint Brush
Palette
Lightweight Fabric Cut To Length Of Table
Instructions:
I mixed my fabric medium with my paint...(I mixed the paints to get the color exactly like I wanted but you certainly don't need to do that!)
I loaded my roller with the paint and painted a stripe down the length of my linen, pressing hard and reloading the roller as needed to get a good coat on the fabric.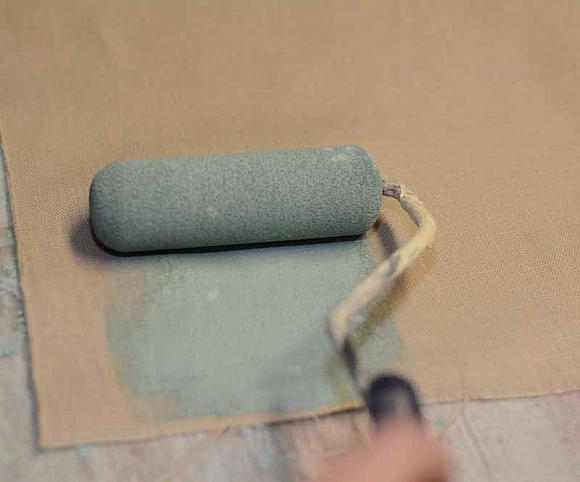 While the stripe was still wet I mixed: some of the paint, the fabric medium, a drop or two of white paint (to lighten the original color), and a little bit of water (I wanted a watercolor effect on the edges). Mixing all of this gave me a softer, contrasting color.
Then with a brush I painted the outside of the stripe, working with a few inch's at a time and adding even more water to the fabric as I painted to make the contrast even softer...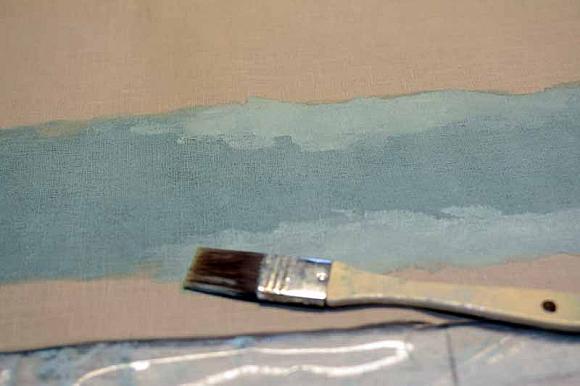 I then repeated the process for the next stripe and let the fabric dry.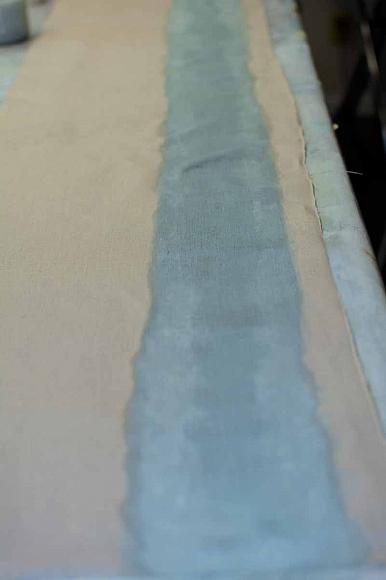 When it was dry, I ironed the fabric, (first putting a thin piece of fabric on top of the painted fabric) and I frayed the edges by pulling the threads out until the edges looked just right!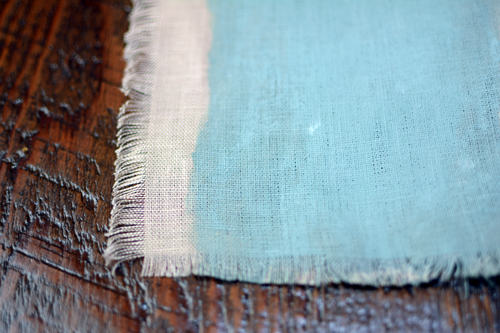 Like summer afternoons, this little table runner was easy-breezy.