Posted by DecoArt on Jul 5th 2016
How many times have you heard "I'm bored" this summer? Today, I am sharing some of my favorite Summer Vacation Paint Activities for parents and kiddos to create. Not only do you have fun and time invested in creating the activity, but then you get to play when you are done! Hopefully these ideas will inspire you and also help fight the boredom blues.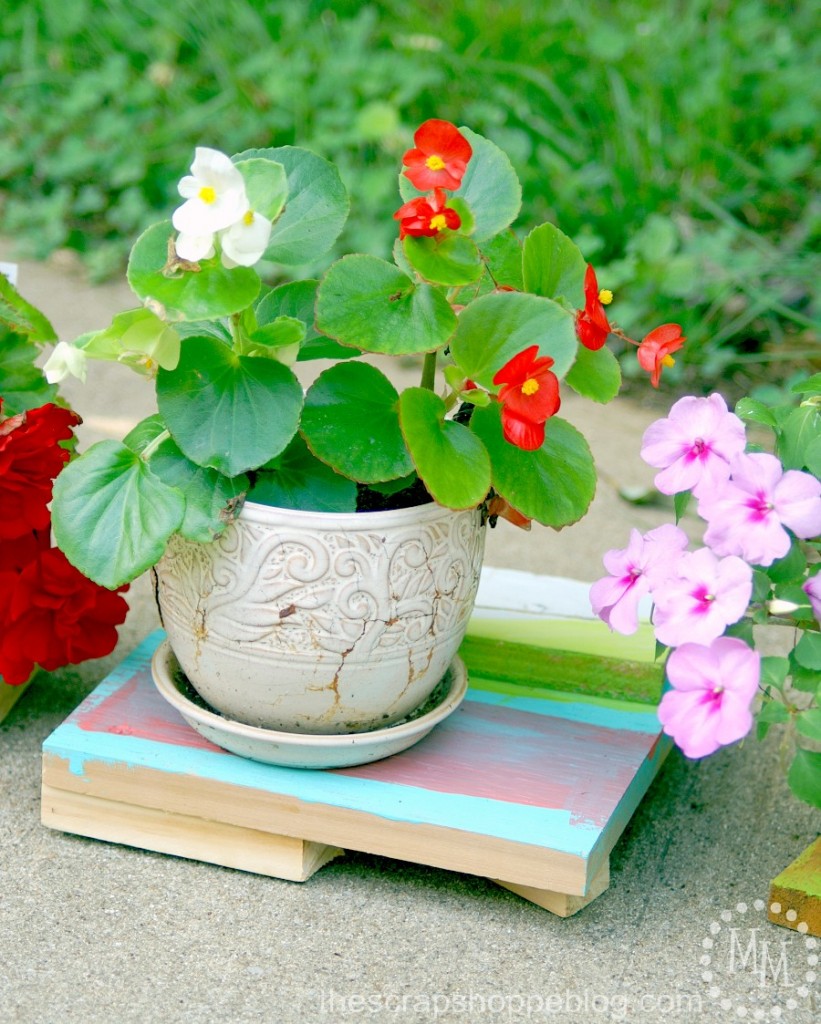 Do you have any wood scraps laying around? If so, you can make these Kid Crafted Plant Stands. Just add colorful patio paint for pops of color. These stands were designed and made by a kid. So fun!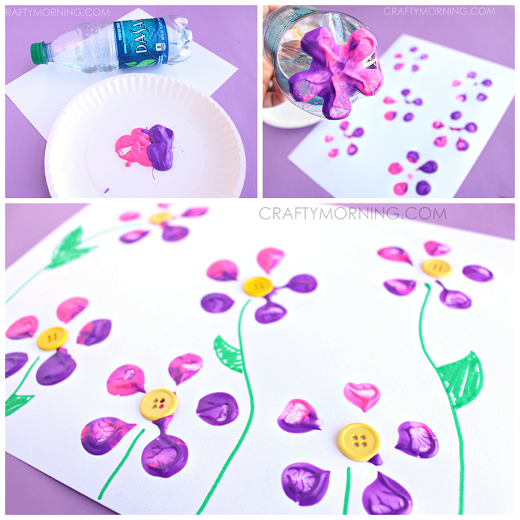 Make your own Bottle Print Button Flowers with a water bottle, acrylic paint, and buttons. This craft project is great for little children.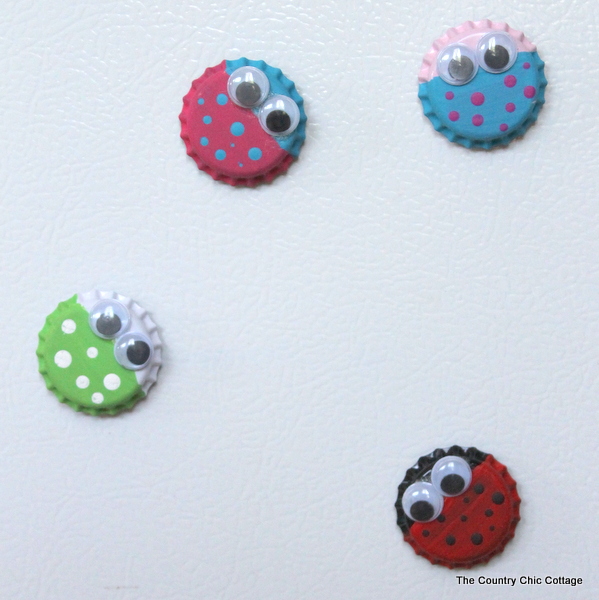 Another fun craft for small kids to get creative are these Bug Magnets. Made with bottle caps, magnets, googly eyes and acrylic paint, these sure are cute. You could even add pipe cleaner antennas.
Do you love playing outdoor games? Check out this Tin Can Toss. Use Multi-surface, patio, and chalkboard paint on a wooden crate and tin cans for a fun time.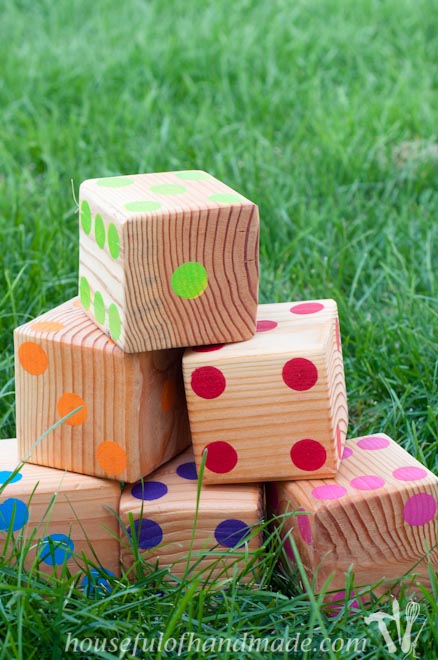 Another fun outdoor game are these Colorful Yard Dice. Use bright acrylic paint and 4×4 board to make up a set. Yahtzee anyone?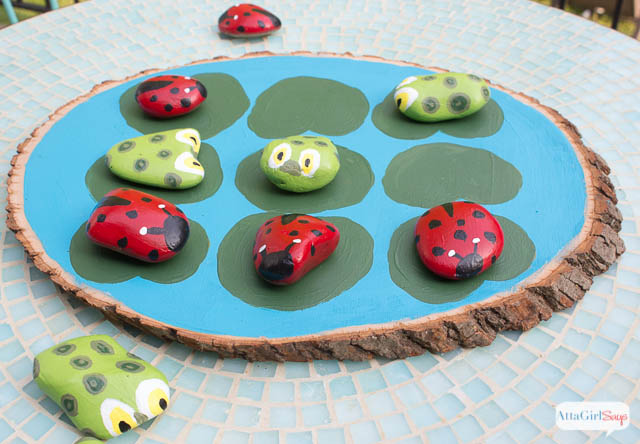 Play Ladybugs Vs. Tadpoles Tic Tac Toe inside or outside this summer. Create a lily pad board with a wood plank and patio paint. Paint rocks using patio paint to look like bugs.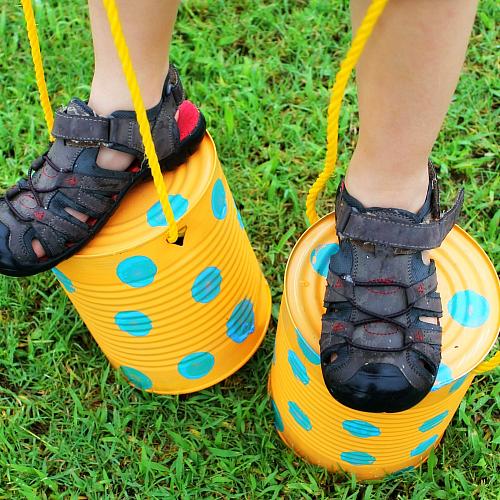 Tin can crafts are popular with kids and these Upcycle Polka Dot Silts are so cute. The kids will have a blast walking around the yard in them.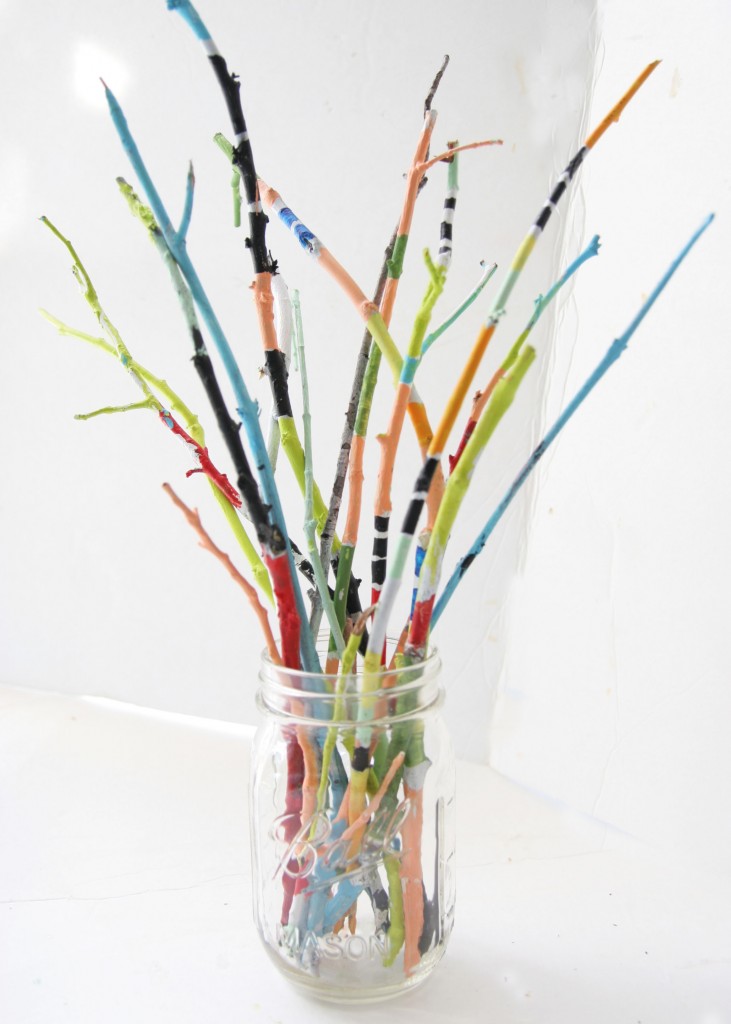 I love the idea of going on a nature hike and collecting things from the trail. This Painted Twig Bouquet is a great paint project for those keepsakes.
By letting your kids get inspired with paint, they not only have fun but are also exploring their creative imagination. Enjoy the rest of your summer vacation!