Posted by DecoArt on May 1st 2017
Have you ever had a request you thought impossible to fill? Sure you have and I did too: this project! My brother asked me to paint him the following:
A cardinal…
On a tree…
Overlooking a lake…
With a Sunrise…
Put him in a boat on the lake…
And a Fisherman in the sky…
Then Frame with cedar from the ranch.
This project took a bit of time but with the help of LOTS of DecoArt Media products… he seemed pleased by the end result. Impossible made possible!
Items Needed:
Archival Ink: Sepia
Archival Ink: Teal BLue
Bloom Stencil
Shrubbery Stamp
Canvas
Assorted Brushes
Instructions:
Choose a canvas and apply gesso to the surface. When dry, draw or trace in your design for the project.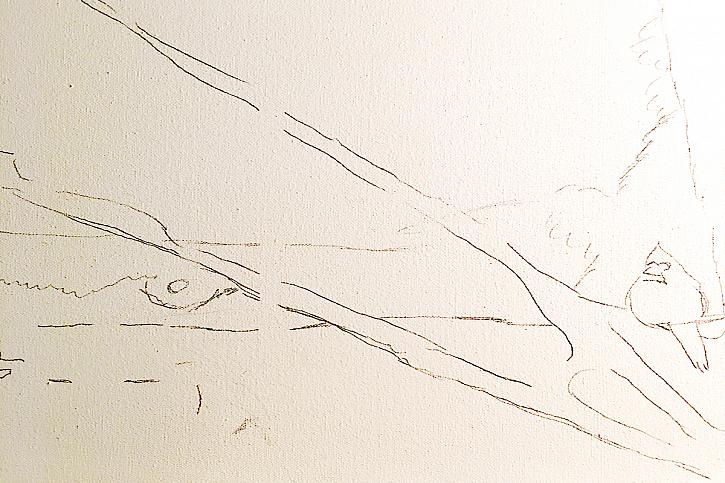 Begin working on your tree branches.
I began with black gesso, followed by white and then added weathered wood.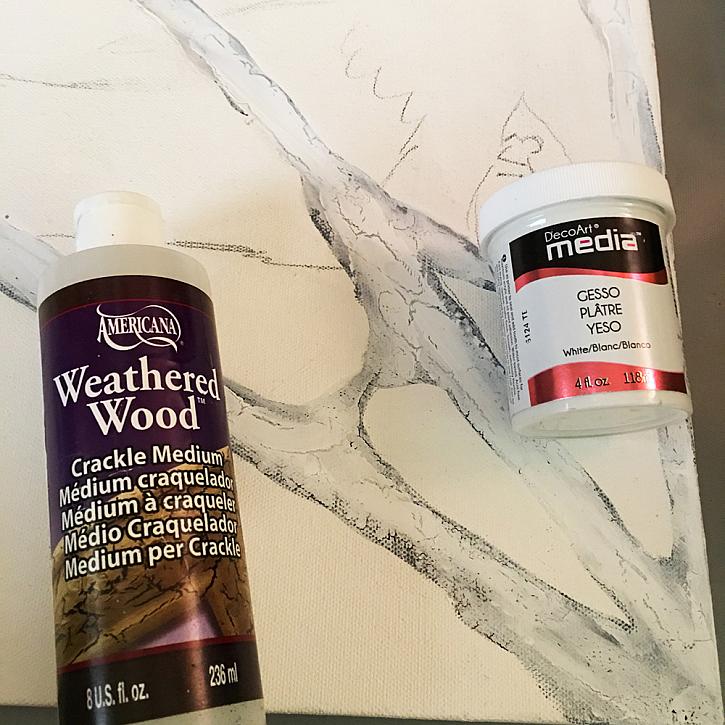 Add photos using Andy Skinner's transfer technique.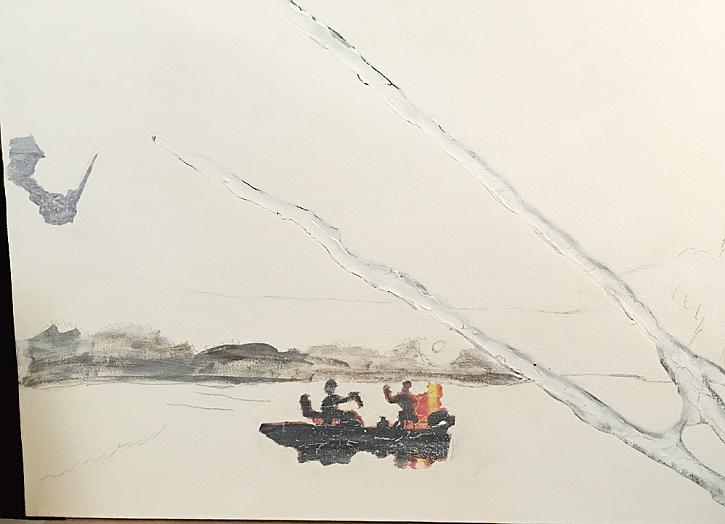 Begin painting the first layer of your background.
There is much freedom in adding your paint in layers! You just play until you feel satisfied with the end result.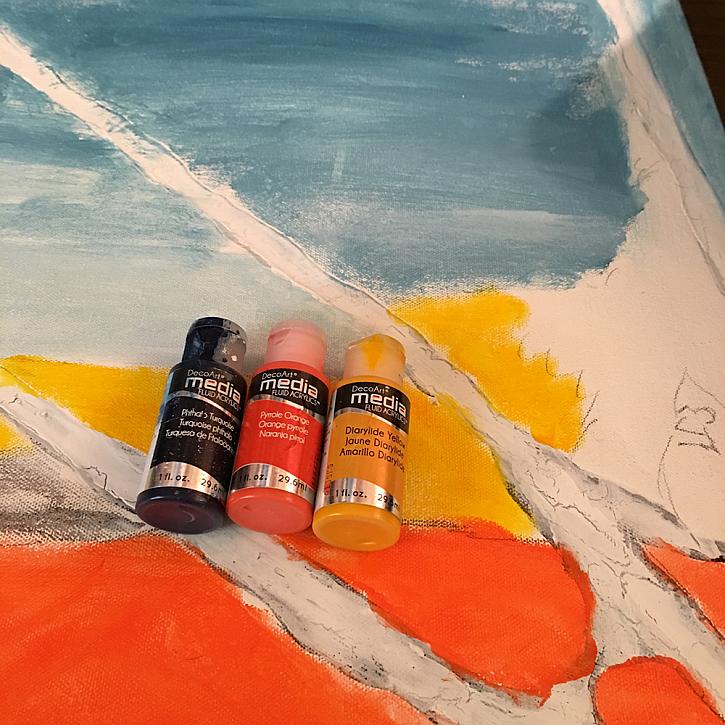 Work more on your tree branches.
After the weathered wood is dry you can begin to work with your chosen colors. I love lots of color variation in my branches. I also added a bit of crackle paste over the weathered wood for even more yummy texture!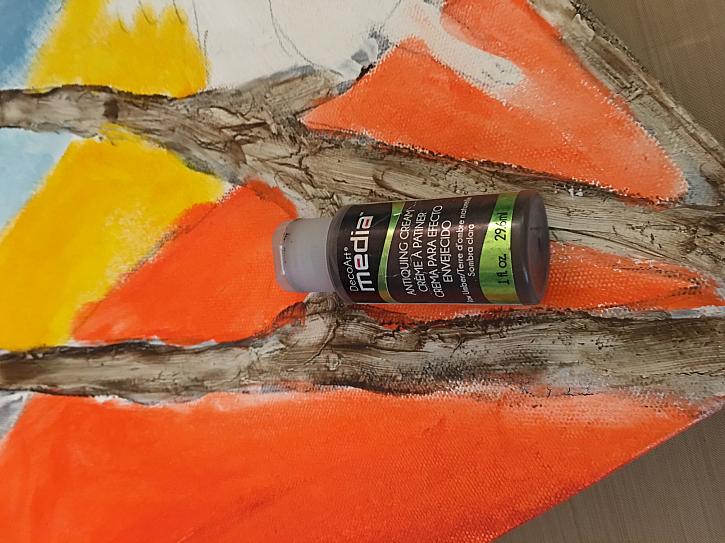 Add more layers of paint to your sky.
My sky went through so many transitions before it seemed pleasing. Don't give up – just keep adding paint – take a break – add more and it will come together.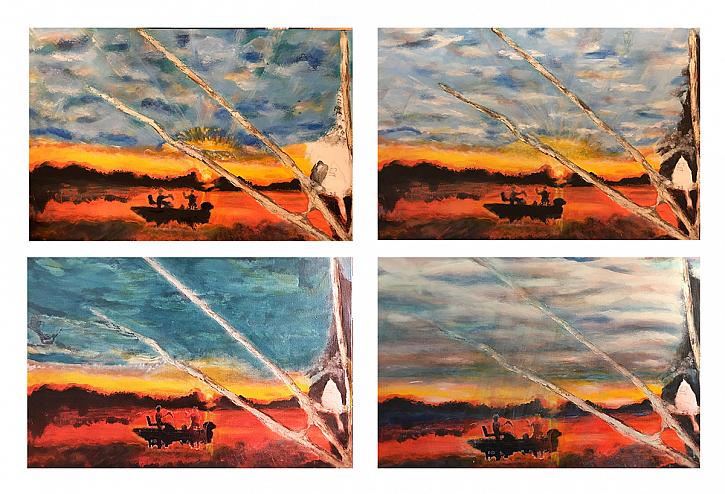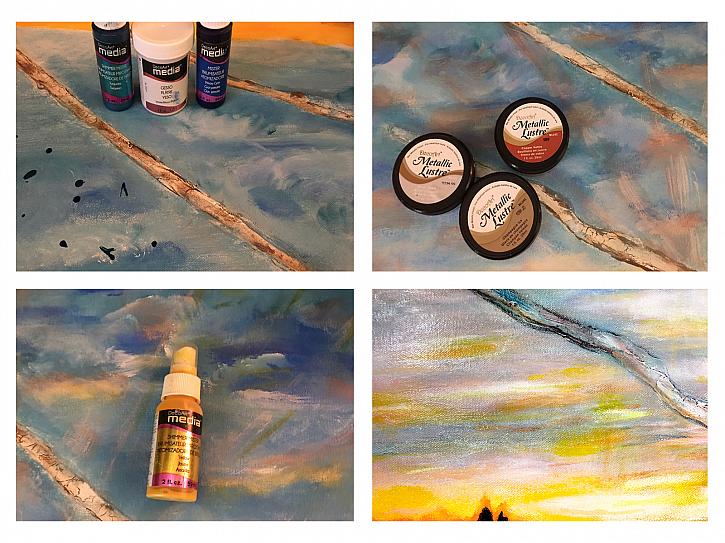 Work on your water!
I so enjoy using Liquid Glass and it was perfect for my water. It literally made It look like there was a water line on the boat!! As with your sky – just keep adding paint until you feel like your water is appealing to the eye.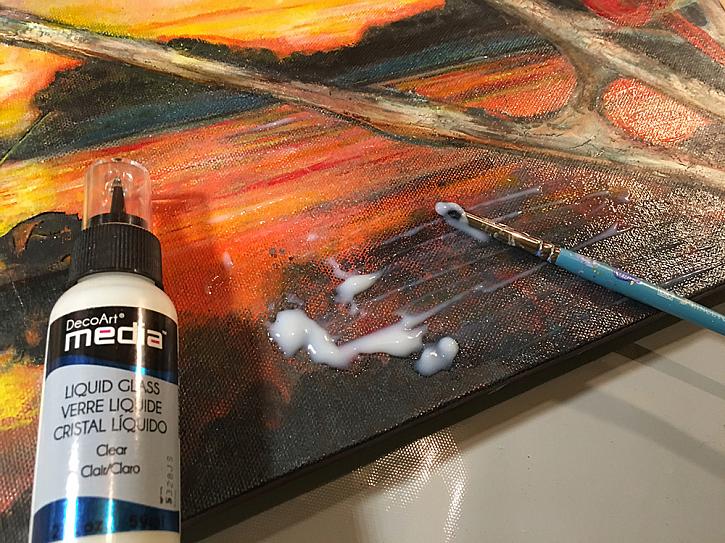 Time to paint your bird.
I am from Missouri. Our family are long time Cardinal fans. My brother actually sent me a picture of the Cardinal he wanted in this painting. Once again… it's all about the layers – just keep playing. It also helps to have a nice liner brush.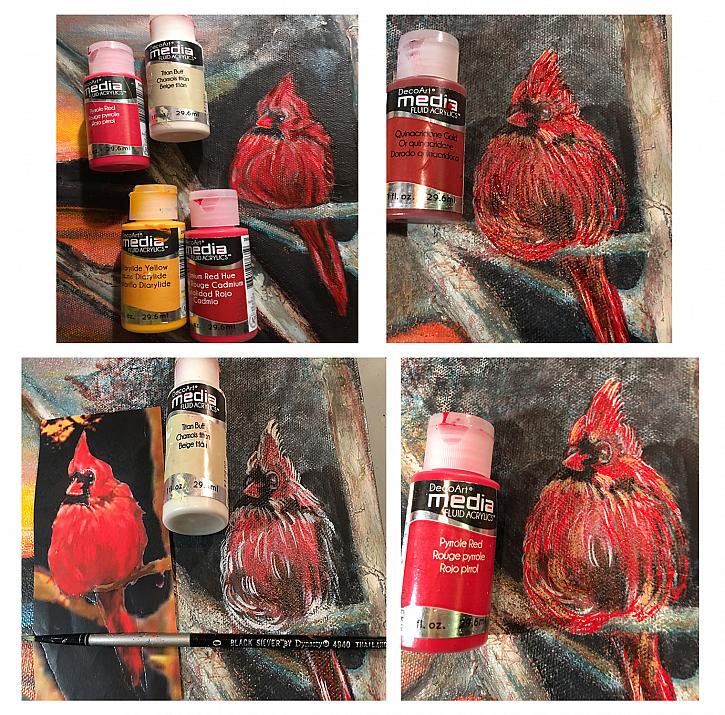 Add a bit of stamping and stenciling for details.
My little additions were the foliage on the sides, the flowers in front, a small deer by the lake and a horse/rider on the hill. Each had special meaning!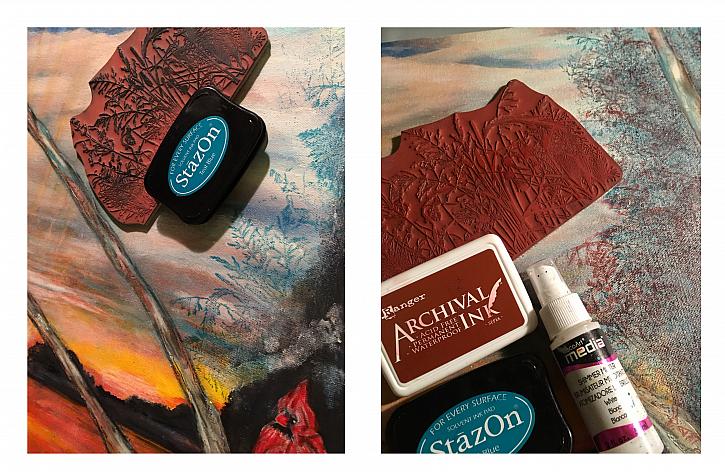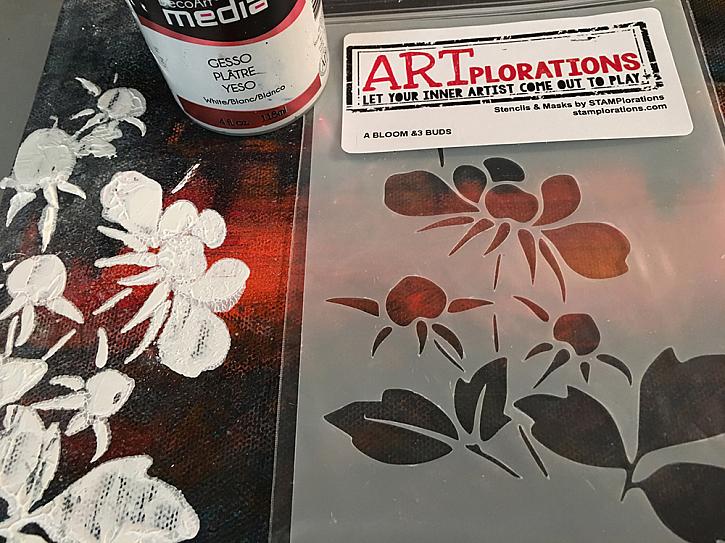 Varnish Your Creation with the DecoArt Varnish of your choice.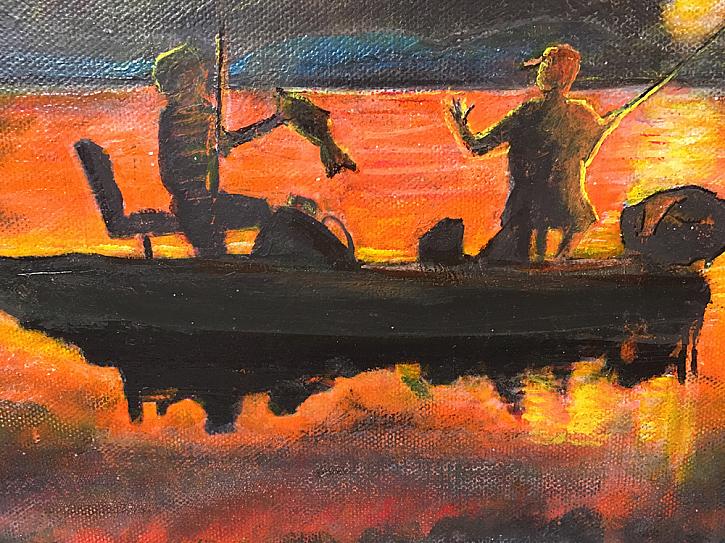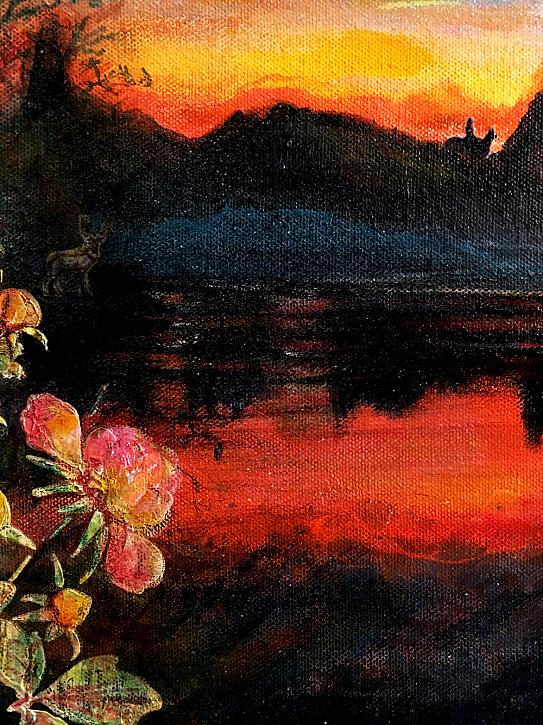 I encourage you to BELIEVE that you can make the IMPOSSIBLE POSSIBLE in your artwork. There will always be doubt when you are working on a project and you may want to quit. Just work through – keep adding layers – you will succeed! One thing I know for sure is that my DecoArt products make success much easier. Xj.