Posted by DecoArt on Nov 8th 2019
Creating your own unique ornaments with different paints and texture beats buying ones in the store any day. Makers gonna make!
There's just something special about crafting around the holidays. And making custom ornaments doesn't require a lot of effort or supplies.
Recently I noticed other makers using their glue guns to create textures on smooth surfaces. So, I decided to try this technique with some plain glass ornaments. Here's an easy way to add a little cozy sweater texture and sparkle to plain old glass ornaments.
Items Needed:
Glass Ornaments
Glue Gun And Glue Sticks
Paper Cups For Drying Ornaments
Instructions:
This might be obvious, but you'll want to make sure your ornaments are glass if you'll be using hot glue to create texture and patterns. (wink, wink)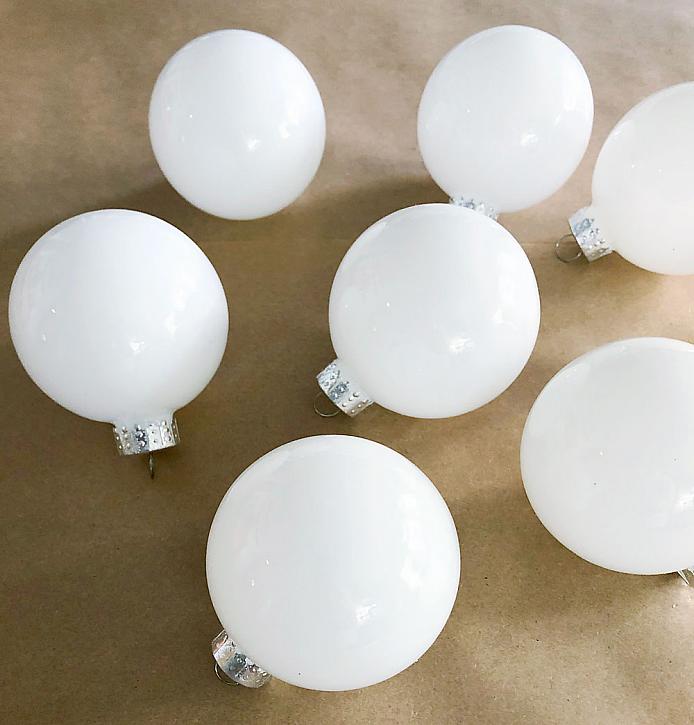 First, you'll want to create a little pedestal for your ornaments to allow them cool and dry without destroying your pattern and paint. Just create some holes on the top of paper cups like this.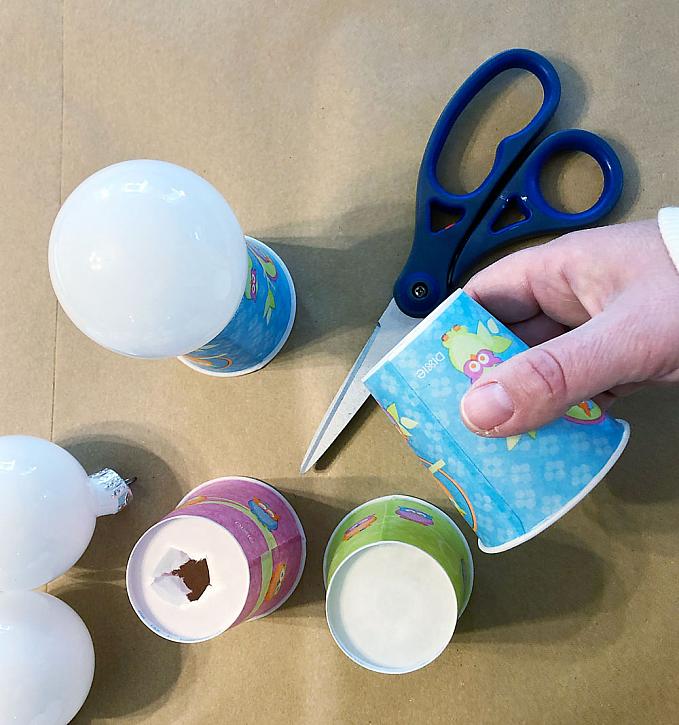 Next, use a hot glue gun to create texture and patterns. Taking inspiration from cozy knit cable sweaters, I added little hobnail dots, cable patterns and chain-like textures to my glass ornaments. Don't worry about the little strings of glue. You can rub those away easily with your fingers when the glue is cool and dry.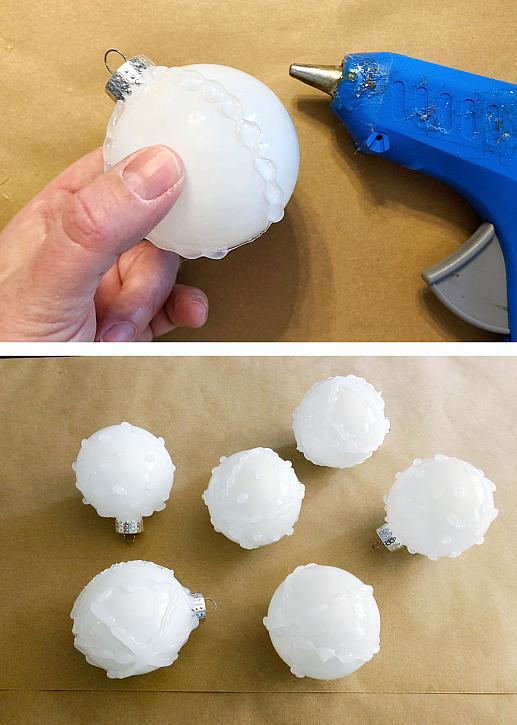 Since the Glamour Dust is a little transparent when it dries, I gave my ornaments a coat of a coordinating Americana Acrylic paint first once the hot glue patterns were dry.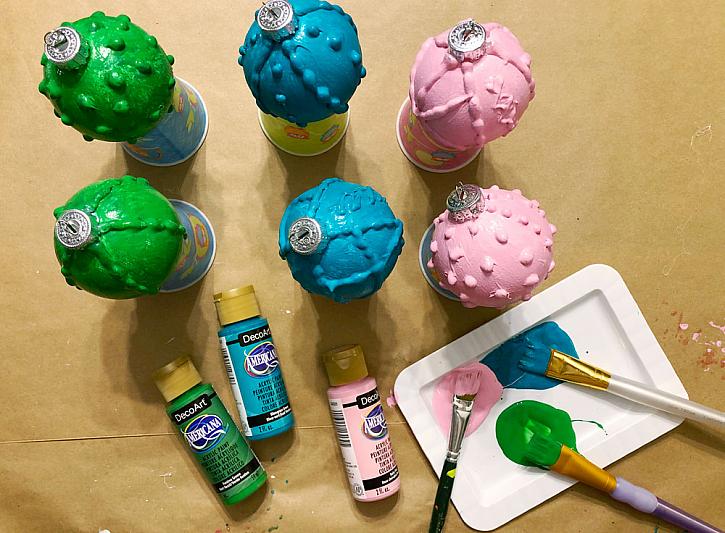 I love holiday crafting with DecoArt Glamour Dust. It's so delicate and sparkly. It is such an easy way to add a little glam. Plus, there's no glitter mess! You know, the little sparkles that end up in your carpet and clothing… and even in the dog's fur?!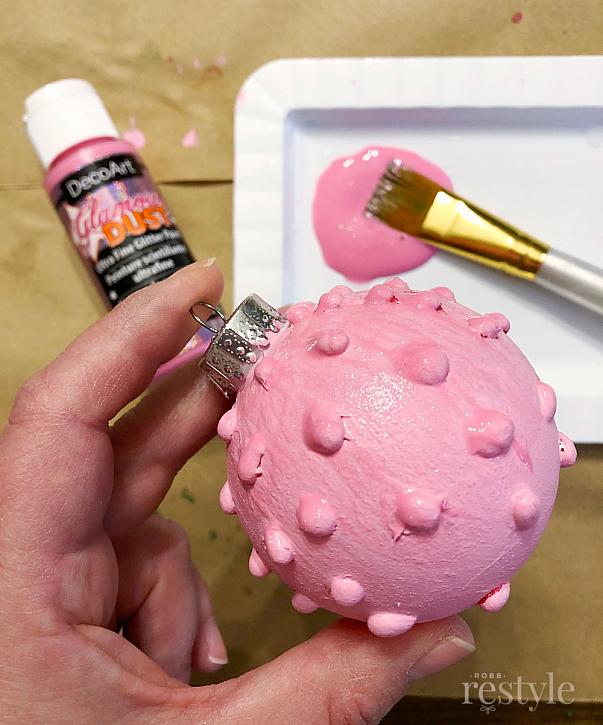 Add a little velvet ribbon and these ornaments are ready for decorating the tree. I love the color combination of these three shades. It reminds me of vintage depression glass.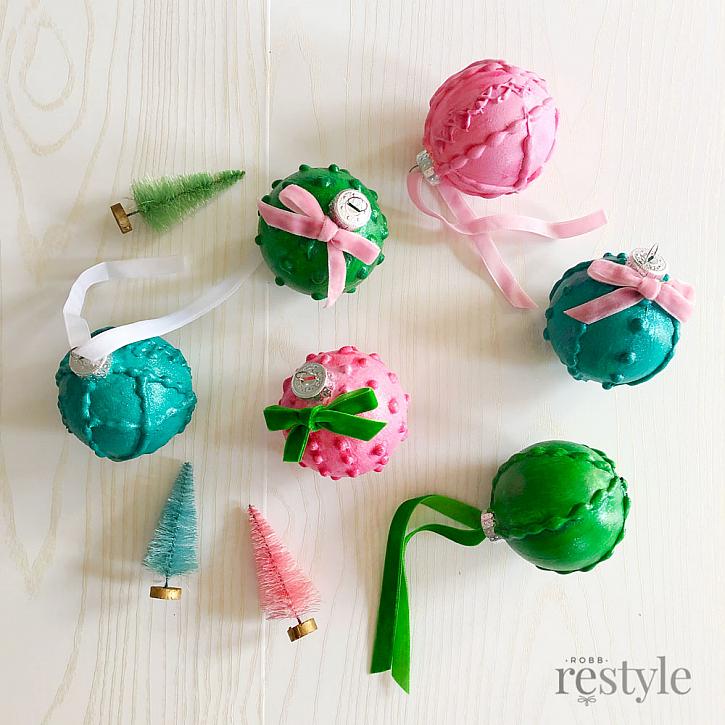 The sweater-texture patterns give these ornaments a retro vibe.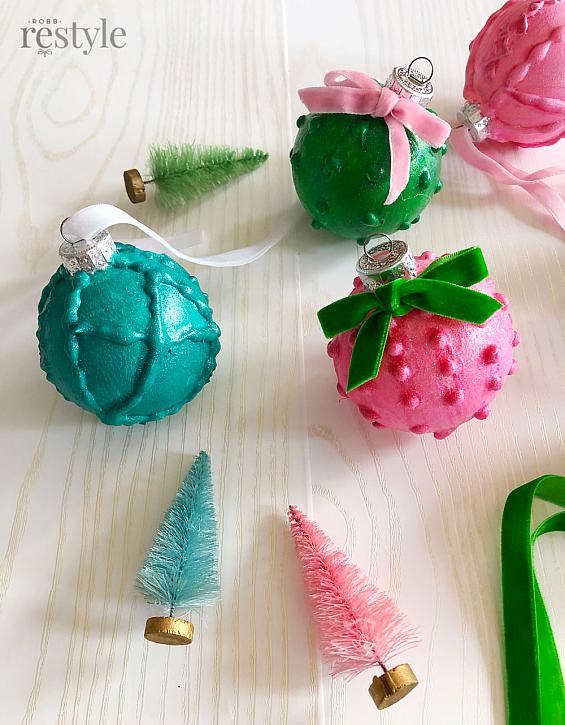 And, clean up after this craft project is a cinch. That's the best gift of all.