Posted by DecoArt on Apr 13th 2014
Life definitely needs more sweet tea and sunshine.  I wanted to be reminded of this while sitting on my porch sipping a tall glass.  So I made this great sweet tea and sunshine outdoor art for my home.  Want to know what I made it out of?  An old window frame and some barn wood.  Come see how.
Items Needed:
Old Wood Frame
Paint Brush
Black Transfer Paper
Letters On Copy Paper
Instructions:
I had an old window frame laying literally around the yard. I have used it in various outdoor décor over the past few years. I had hubby saw some barn wood from an old barn on our farm to size. Then we nailed it to the back of the window frame. That old window makes a great chippy frame for a sign don't you think?
First, I cut out my words and played with the placement on my boards until I loved the way it looked.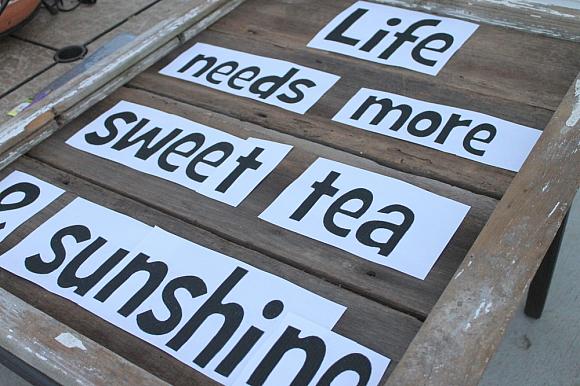 Then cut your transfer paper to about the same size as your copy paper and lay it underneath. Test a small area and make sure you have the correct size face down before laying out all of your paper.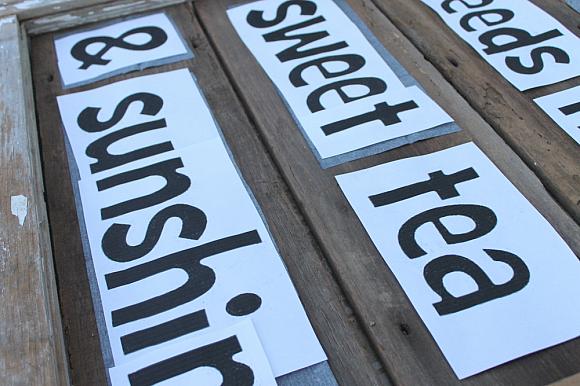 Trace each and every letter with a pencil. The transfer paper will transfer the mark to your sign (like magic!).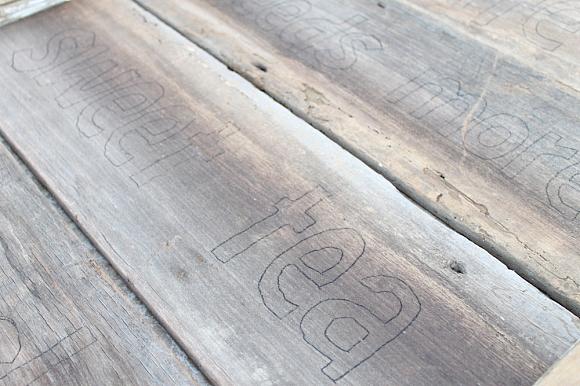 Then just paint in each and every letter by hand. It is worth it in the end though y'all. I did this project on my back porch so I could listen to nature, paint, and relax.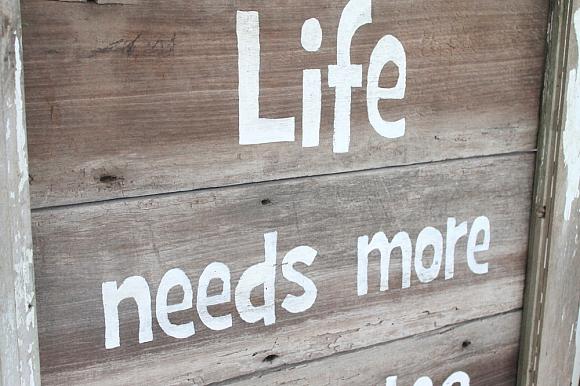 I was sure not to make my letters perfect. I left some board showing through here and there. This is a rustic sign after all.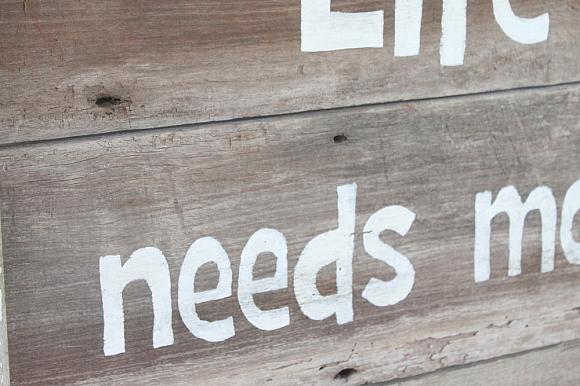 See how those rustic letters match my rustic chippy window frame? If you can't find an old window frame, you can also replicate this paint technique. I mean what paint there is left on it anyway.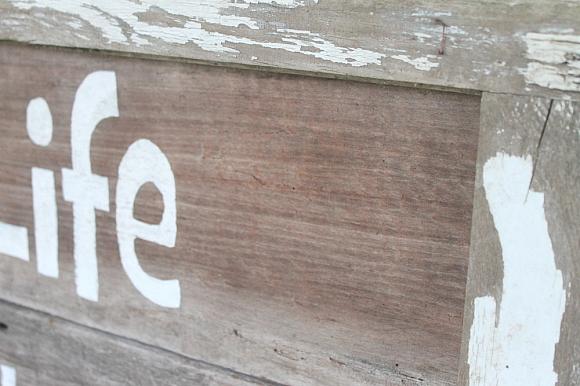 All that is left after your project dries is to coat it with a bit of Americana sealer then add it to your porch. Mine is sitting next to my painted milk can that has my house number on it. Be sure to make this sweet tea and sunshine outdoor art so that you won't forget that life needs more sweet tea and sunshine!