Posted by DecoArt on Dec 18th 2013
Every family should have a sweets jar in their house for special occasions, (or everyday occasions! LOL) and we stepped ours up a notch with a chipboard scallop tag, Santa style. This would be fun to swap out for holidays, birthdays and etc.
Items Needed:
Glass Paint Brushes
Glass Jar
Instructions:
Using the glass chalkboard paint, I freehanded a label using a SIZE brush onto a pretty apothecary jar.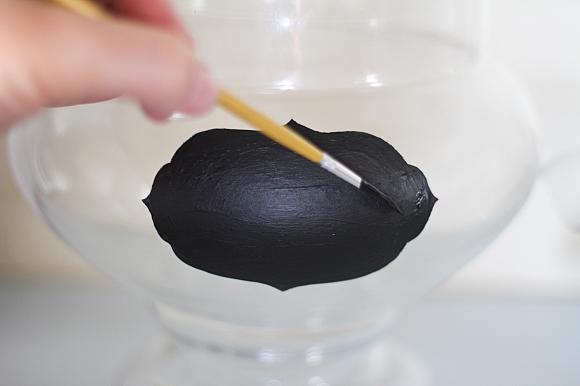 After letting it dry overnight and baking TIME at 350*, it was ready to write on. I used a chalkboard marker and wrote the words "SWEETS" on the chalkboard label.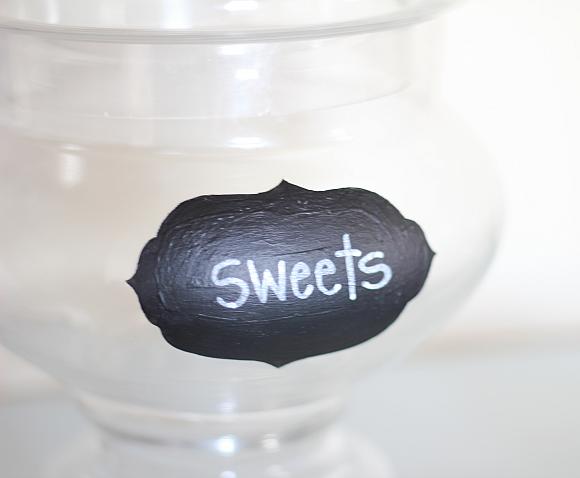 To create the hanging "for Santa" chipboard scallop tag I used Cottonball white and painted over the tag. Using a google "deer head silhouette" search I free handed an image in Cocoa Bean brown onto the center of the tag.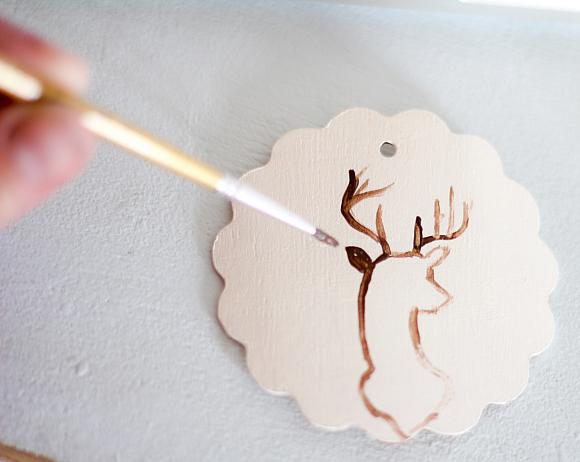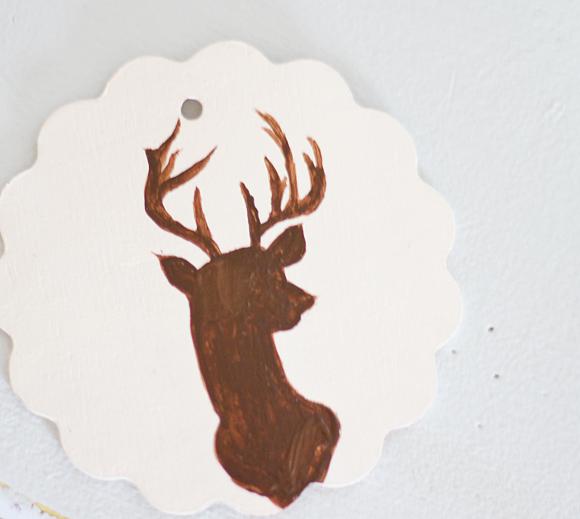 I added a little red nose (hi Rudolph!) in Lipstick red.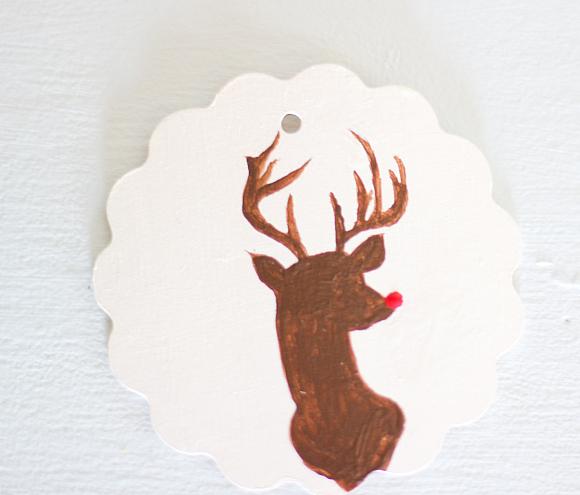 For a pop of green, I painted the outside scallops Turf Green and freehanded "for Santa" in the chalkboard paint over the deer. Phew! I've been so spoiled with DecoArt's cute stencils that I forgot how time consuming freehand painting can be! ;)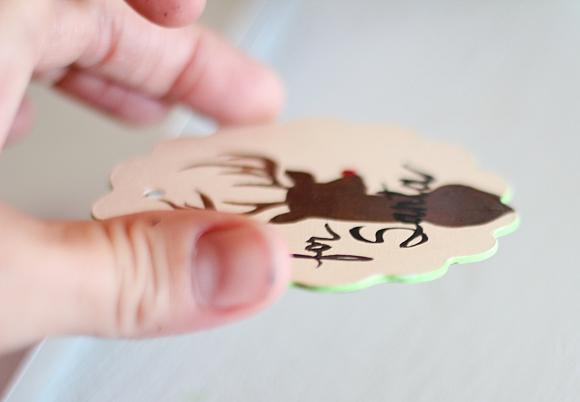 This little sweets jar for Santa goes well with my Christmas mantle and I am excited to refill the treats throughout the season.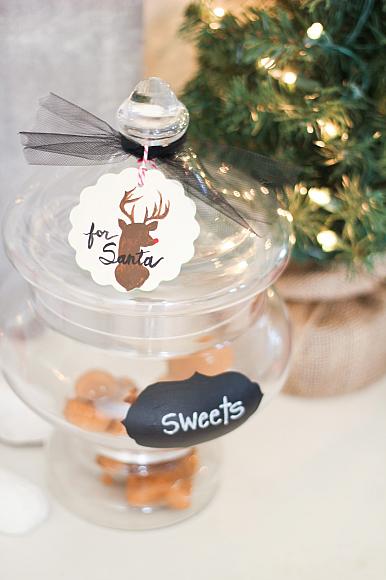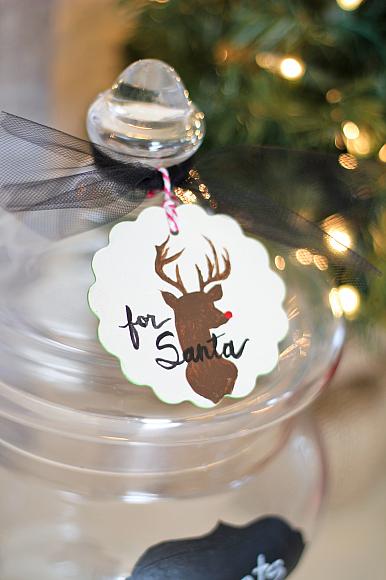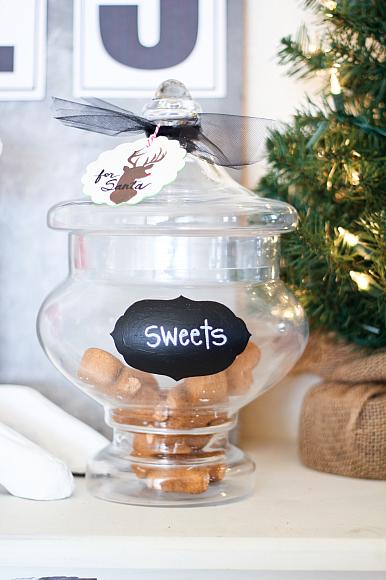 Happy Holidays!