Posted by DecoArt on Mar 6th 2019
Are you ready for spring? After what feels like the longest, hardest winter ever, I am most definitely ready for spring. One way I like to add seasonal touches to my home is by decorating. Today, I am sharing how you can make your own tabletop bird nest block to display in your home. I love the new Americana Acrylics colors because they are so bright and cheery. Plus, they are perfect for spring. You can display this small decorative box on a coffee or end table, mantel, or entryway. The bold colors are sure to bring some spring vibes into your home.
Items Needed:
Wood Block
Bird Nest
Wooden Eggs
Painter's Tape
Paintbrush
Hot Glue Gun
Artificial Flowers And Moss
Instructions:
Step 1: Start by gathering your craft supplies.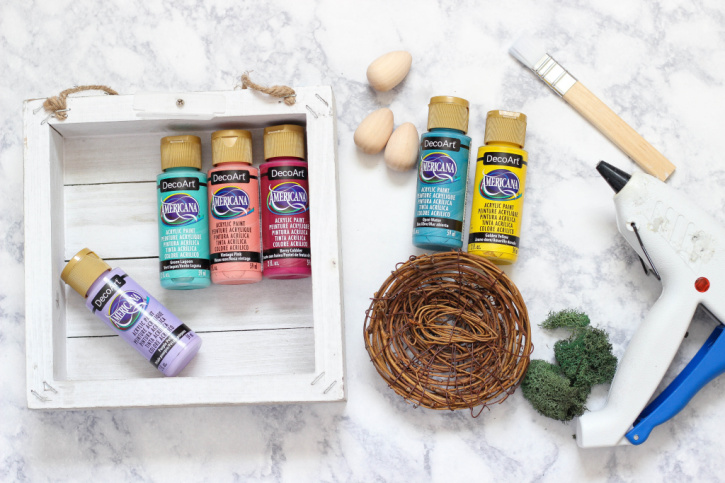 Step 2: To create a gingham pattern on the inside of the wood block, tape off four even sections in the same directions (I did horizontal lines first). Don't forget to tape the sides also to keep from getting paint on them. Using a small paintbrush, paint each taped off section using four complementary Americana Acrylic paints. Allow the paint to dry completely before removing the painter's tape.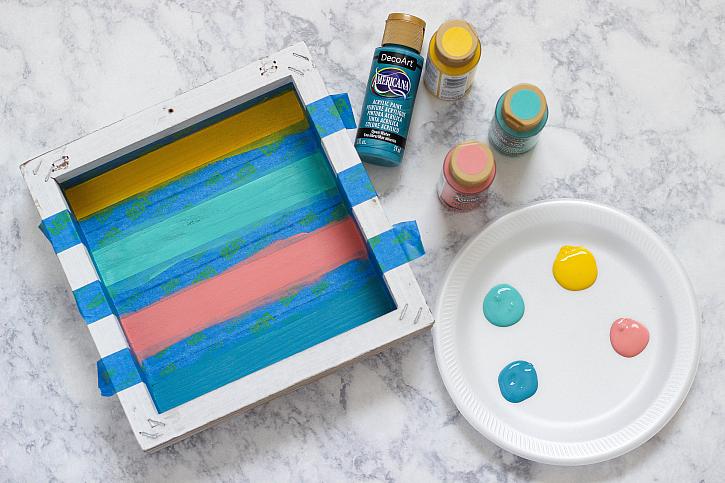 Step 3: Repeat the same process as above except tape off four even vertical sections and then paint over the horizontal lines.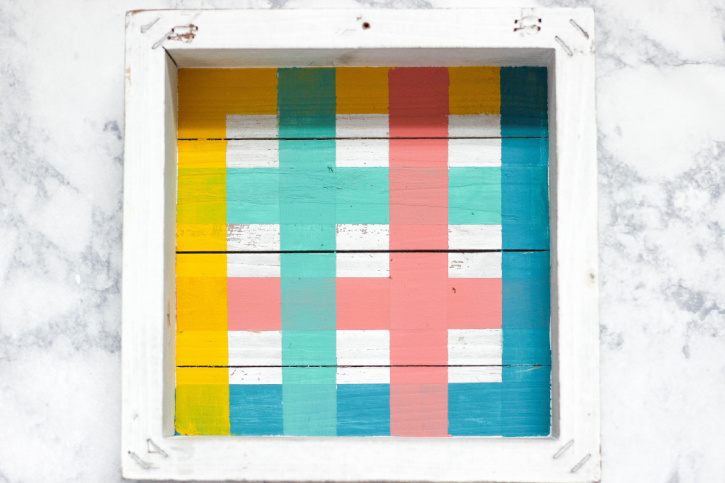 Step 4: Use a hot glue gun to gun artificial moss inside a small craft bird nest.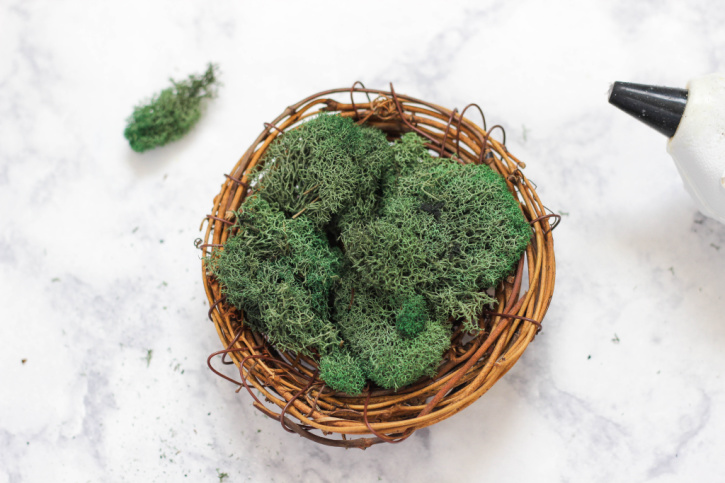 Step 5: Paint small wooden eggs to be placed inside the nest. One base coat should be enough, but add as many coats as you need for full coverage.

To add a speckled look to your eggs, dip a paintbrush or the bristles of a toothbrush into a second color of Americana Acrylic paint. Use your thumb to flick the paint onto the eggs in random areas.

Tip: Use a glue dot to stick the eggs to a disposable plate for better ease of painting.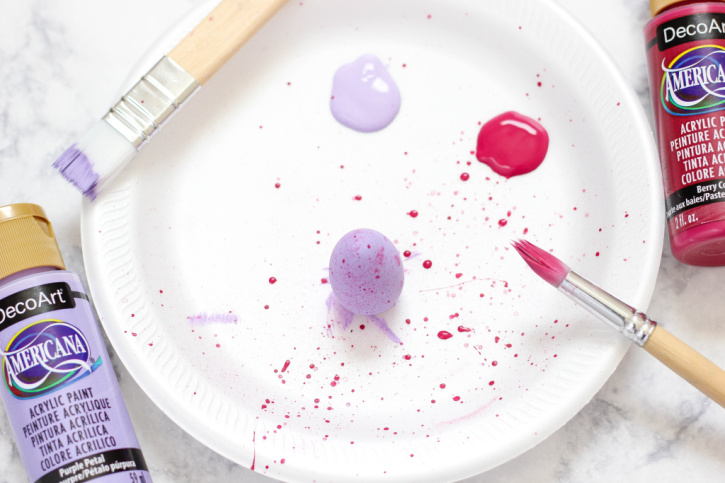 Step 6: Use a hot glue gun to glue the painted eggs inside the moss-covered nest. Add artificial flowers and glue the nest to the center of the wood block.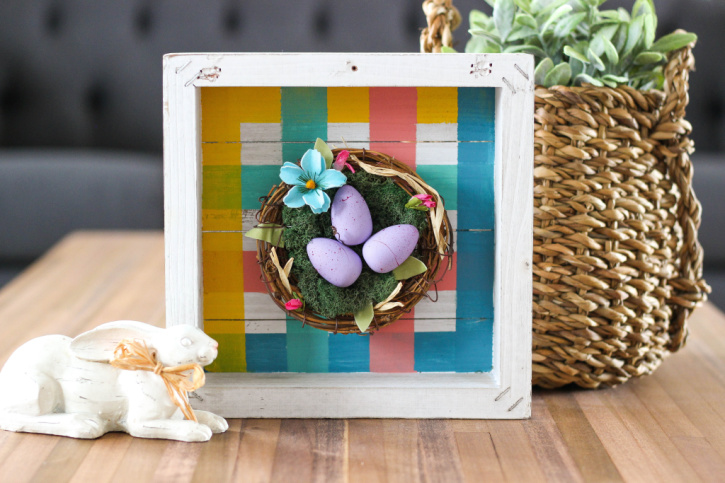 This Tabletop Bird Nest Block would be a fun project for a craft night and will add so much springtime cheer.