Posted by DecoArt on May 18th 2014
Make a fun burlap wreath with the theme of your favorite college or even professional team. Using dyed burlap makes it super easy to make this one in the colors of your choice. Cheer on your team from the front door with this wreath tutorial.
Items Needed:
Wire Wreath Form
Burlap Ribbon
Wooden Letters To Represent Team
Dye In Your Desired Color
Glue Dots
Gold Leaf
Floral Wire
Hot Glue
Ribbon To Hang Wreath (optional)
Instructions:
Begin by painting your letters with a team color. My letters are going to be white with gold leaf dots as the team is purple and gold but I wanted this one to be a bit different. So I used the DecoArt Patio Paint in Cloud White to paint the letters first as I wanted to make sure they are protected from the weather outdoors.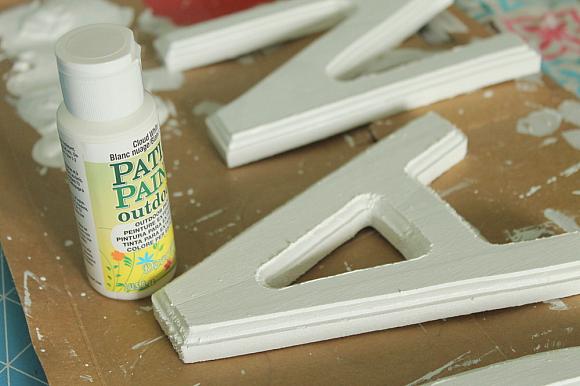 Make sure the paint is dry completely then continue. I decided instead of gold leaf on the entire letter that dots would be a fun addition. This wreath is actually for my college daughter's apartment so a touch of whimsy was needed. I grabbed some glue dots and gold leaf.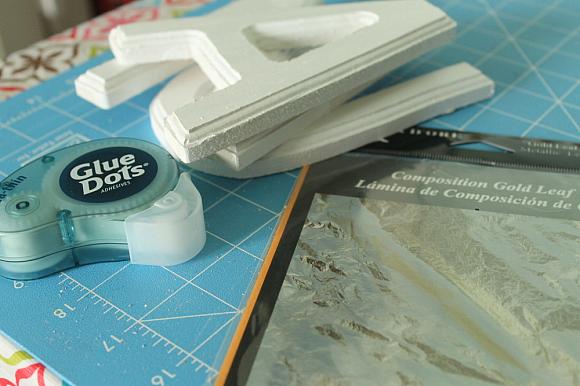 Apply the glue dots randomly over the surface of your letter.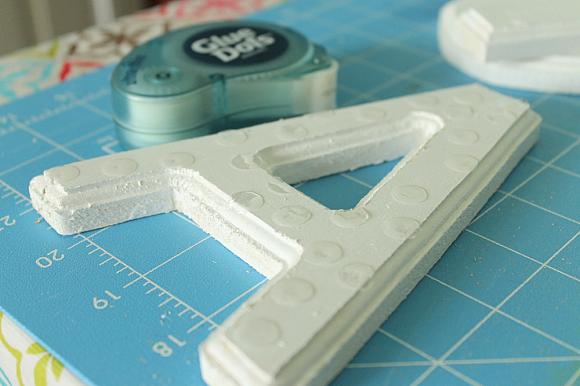 Next lay the gold leaf sheet over the letter and press to make sure it sticks to all of your dots of glue.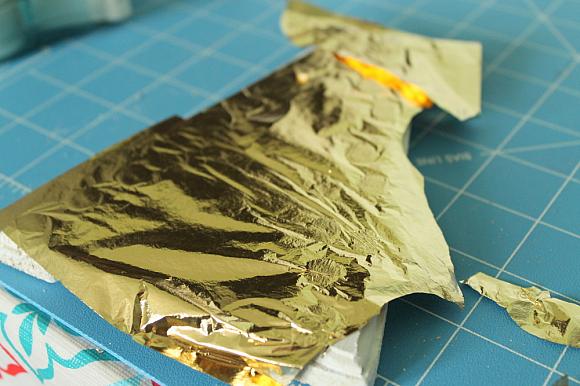 Then use a paint brush and begin to dry brush away the excess gold leaf.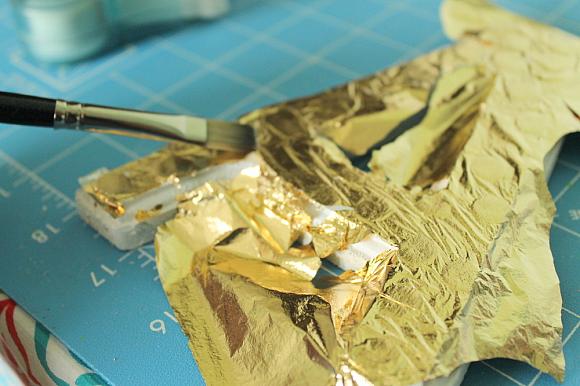 Eventually you will get to where you can clean up around each dot. The gold leaf will adhere to the dot but not your painted wood surface. The dry brush will be able to wipe away all excess easily.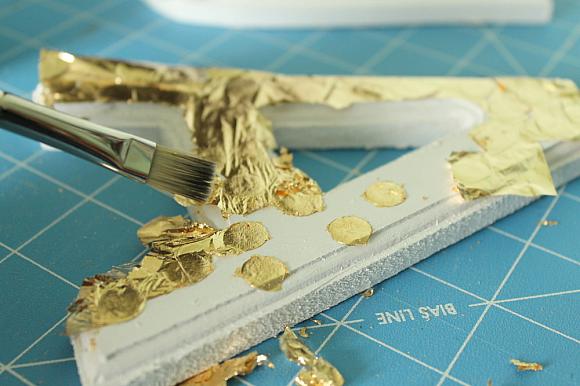 Now we need to protect our work. Apply the DecoArt Patio Paint Clear Coat to the entire surface of each letter to protect your project from the elements.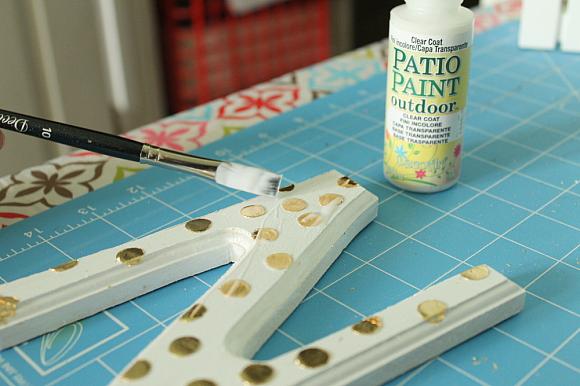 Allow to dry completely before continuing. Now that the letters are complete we can move onto the burlap. Just dye your burlap ribbon according to the instructions on the back of any dye package. I used RIT dye in purple for my ribbon but you can use the brand that you trust. Don't be afraid as dye is super easy to use! I hung my ribbon outside to dry completely before starting on my wreath. To begin the wreath you will need to cut many short pieces of floral wire.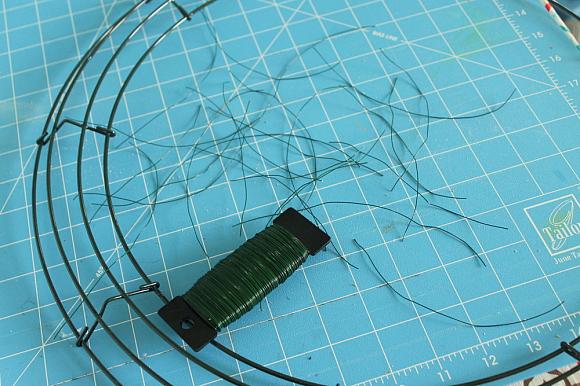 Tie those floral wire pieces onto your wire wreath form and make sure they are unable to move along the wreath form. As you can see I started with three at each intersection point on the wreath. I added more as needed when I was building the wreath.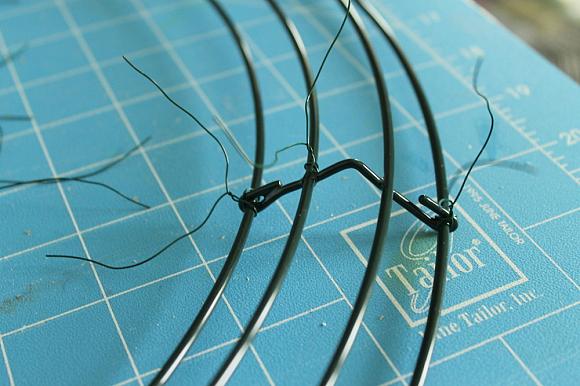 Start on one end by securing your burlap ribbon as shown below.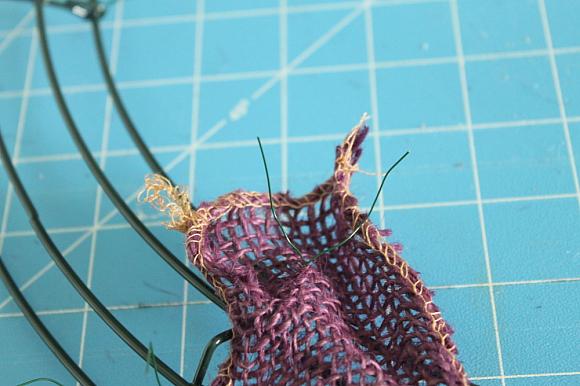 Then continue to the next point and secure your ribbon. The second point and beyond you will gather the ribbon and put the wire around the entire thing as shown.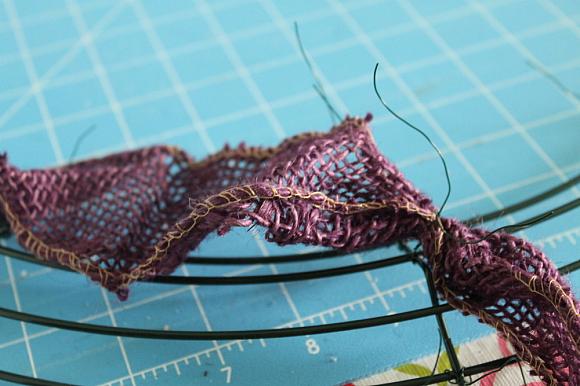 Continue randomly going around your wreath from point to point. The below picture is about when one roll of burlap ribbon had been used. As you can see two is definitely needed.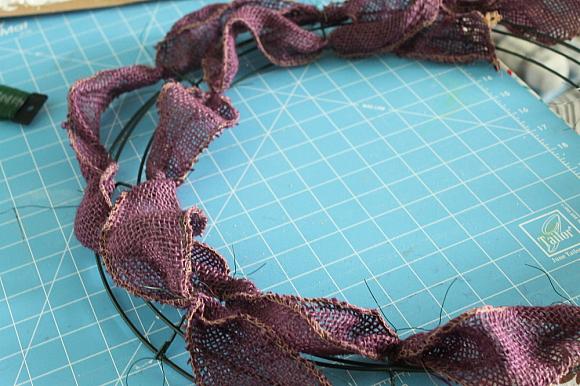 You may have to add more floral wire pieces as well towards the end. Just keep going until you are happy with the wreath. I had a small strip of burlap ribbon left but really it was not much.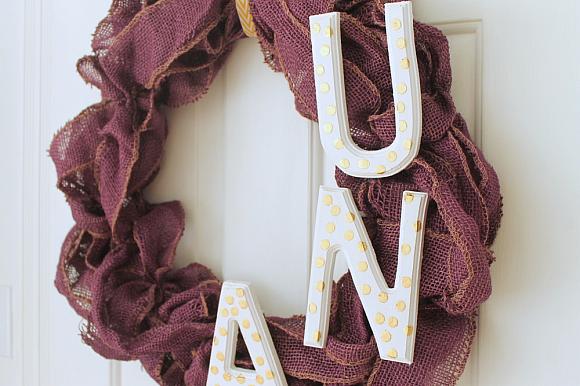 Then you are going to use hot glue to secure those letters of your favorite school or team into place along the wreath.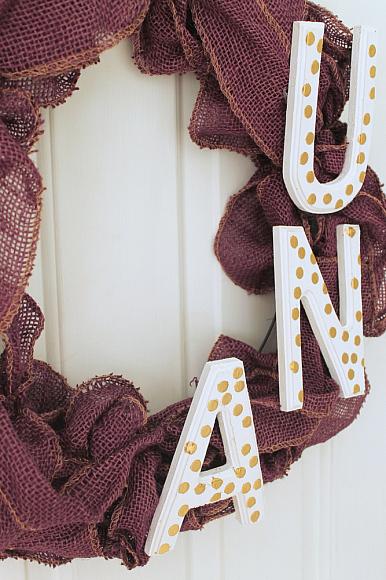 Use a ribbon if desired to hang on to your door. A ribbon is not required but does look nice. Show off your team pride to your neighbors with this school pride burlap wreath.