Posted by DecoArt on Oct 23rd 2016
Are you a orange/red fall person or a neutral colors fall person?  I am a mix of both – in some areas like outside I embrace all the bright orange pumpkins, yellow mums, and deep colors for fall, but inside I like a little more a muted neutral fall color palette.  So when it came time for me to set a Thanksgiving Tablescape I needed some more neutral colored pumpkins to add to my table.
Items Needed:
Craft Store Pumpkins
Assorted Brushes
Instructions:
Gather your supplies.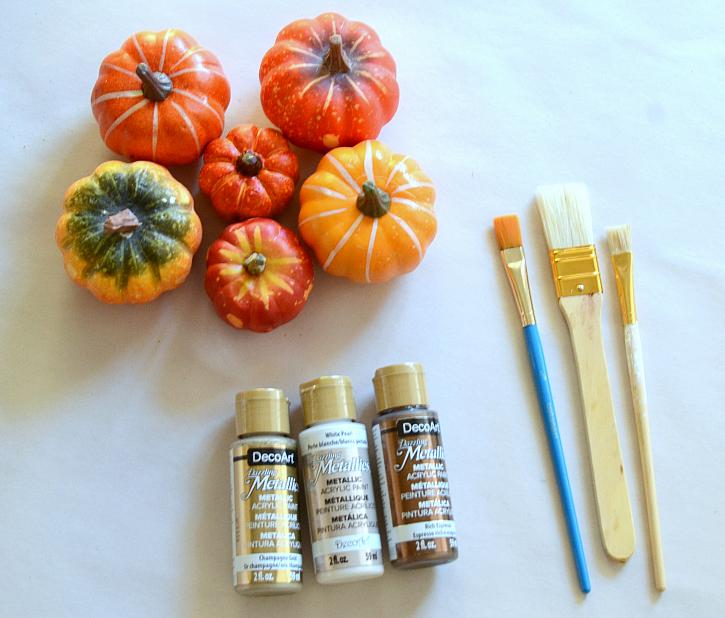 Then paint your pumpkins! Seriously so easy- the white and gold pumpkins took 2-3 coats for good coverage but the brown only took 1-2 coats. Let dry and you are ready to use in your centerpiece.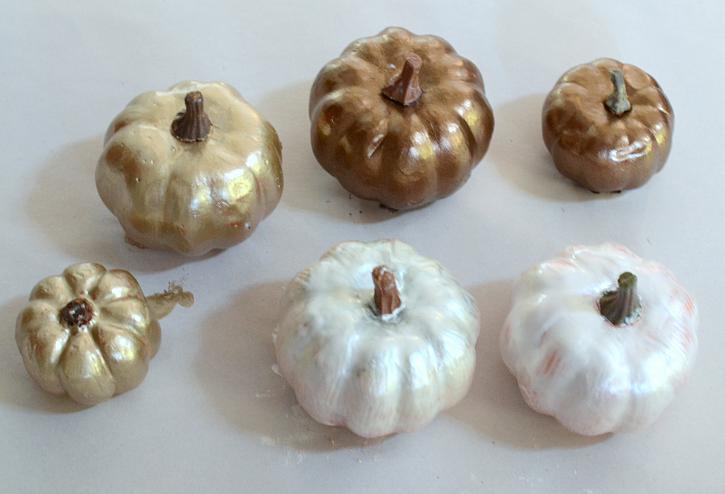 I had a white wood crate that I had previously painted and distressed and attached some simple wood chalkboards to the sides. The chalkboards were made by just painted some cheap wood plaques from the craft store with chalkboard paint. These centerpiece boxes are so versatile and can be filled and decorated in so many ways. I put 2 candlesticks down inside with some tall white pillar candles and then wrapped and stuffed a leafy garland all around the candlesticks and down into the box.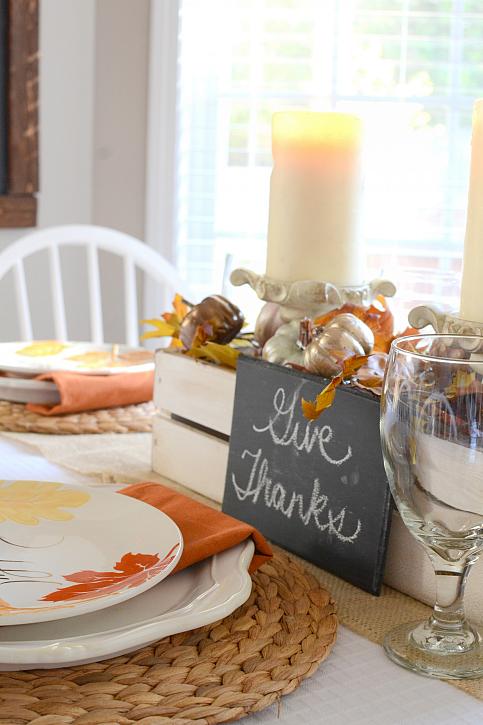 Then I just nestled the pumpkins around and inside. Simple and easy!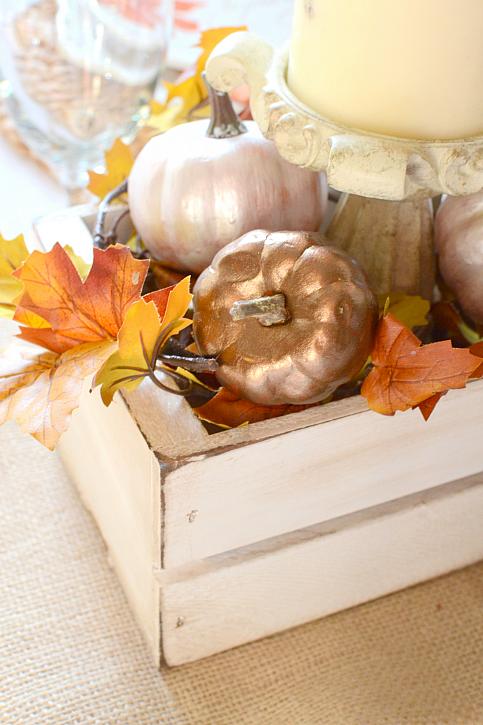 I love the mix of some deep muted oranges, neutrals and metallics in this tablescape.
A simple, easy Thanksgiving tablescape!