Posted by DecoArt on Jan 7th 2015
A simple crock from the thrift store and Americana Multi-Surface paints are all you need to make a painted utensil crock for your kitchen. A quick and easy project that will get your kitchen organized in no time.
Items Needed:
Number Stencil
Paint Brush
Sponge Stencil Brush
Palette
Water Basin
Instructions:
I picked up this dated crock from a local thrift store. I loved the shape but the colors would definitely not go in my kitchen.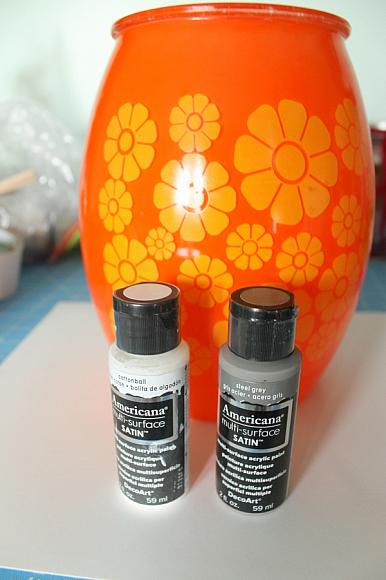 Clean the glass surface well with rubbing alcohol and allow to dry before continuing. I started with 3 coats of the Americana Multi Surface in Steel Grey. Allow to dry completely in between coats. The last coat I applied with a sponge stencil brush. This helped to hide the slightly raised floral design on the original thrift store piece.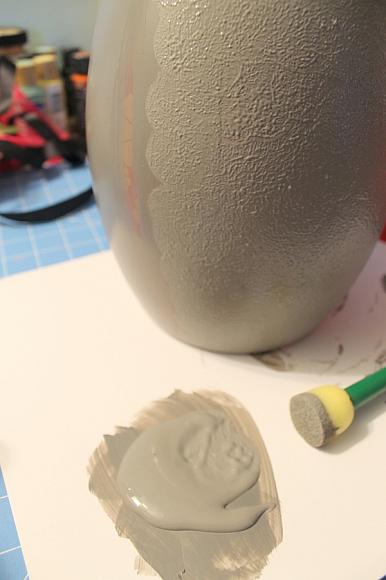 Allow the third coat to dry, then use the Americana Multi Surface in Night Sky to stencil on a number. This makes the crock have a vintage like appearance.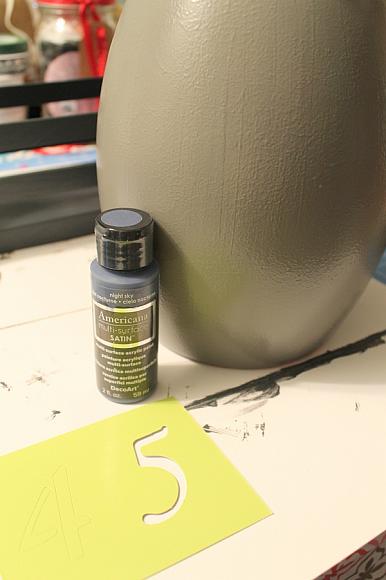 Allow the paint to dry completely and bake according to the package directions if you would like the crock to be dishwasher safe.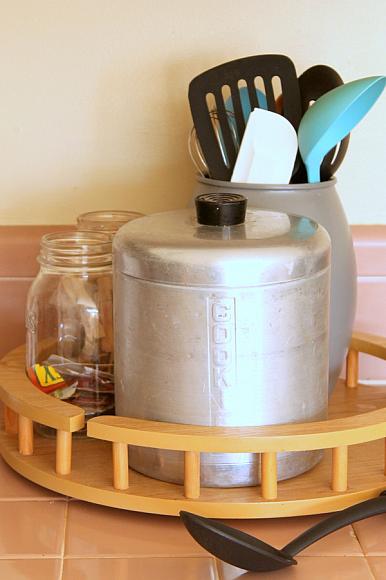 I added my crock to a lazy susan in my kitchen. I love the organization that this piece adds to my kitchen. On one side is a vintage cookie tin that holds cookie cutters and on the other side are mason jars holding clothes pins and box tops for school.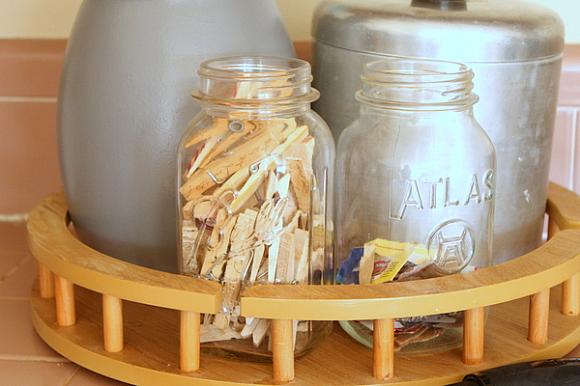 However you use this crock, it is sure to become the star of your kitchen. Be sure to pick up the paints you need and transform a thrift store piece of your own.