Posted by DecoArt on Apr 28th 2015
After completion the fabrics can be sewn, collaged, stamped, stencilled, die cut – the possibilities are endless! Watch out for my next post which will show one of the fabrics incorporated into three different projects.
Items Needed:
White Cotton Fabric
Rubber Bands
Water
Paint Brush
Spray Bottle
Iron
Instructions:
Fold/pleat/scrunch clean white cotton fabric into desired shape. (Old bedsheets are very useful for this technique. New cotton fabric should always be washed before use to remove fillers.) Place elastic bands tightly onto the fabric where no penetration of paint is required.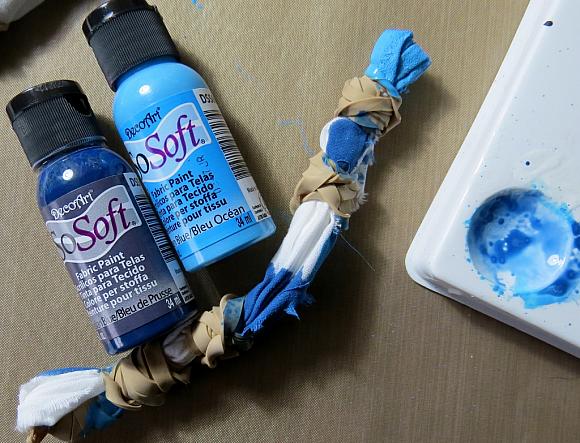 Add water to So Soft Fabric Paints (enough to make them more liquid but retain their pigment strength) and paint onto exposed fabric using a paintbrush.
Allow to dry then remove elastic bands and reserve for re-use.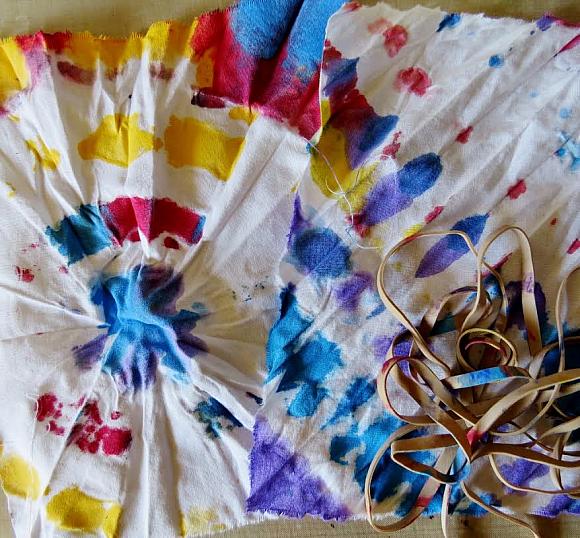 Fabrics after first application of colours.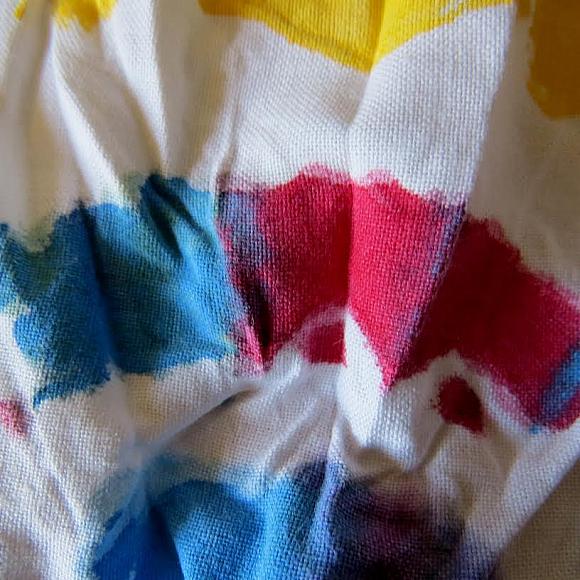 Re-fold/pleat /scrunch the fabric and use elastic bands to cover the first areas painted. This should leave the unpainted areas of the fabric ready for paint application.

Apply second layer of paints and spritz lightly with water to encourage blending and penetration. Allow to dry.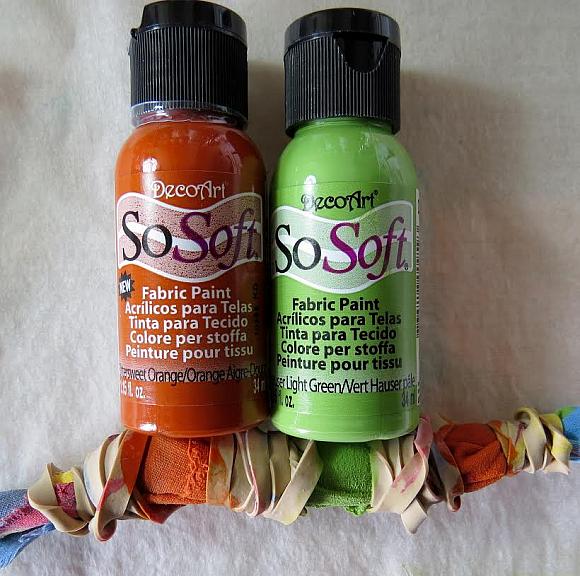 Remove bands and rinse fabrics thoroughly in cold water. Add more colours if required but remember to use elastic bands to cover areas you wish to keep. Allow fabric to dry.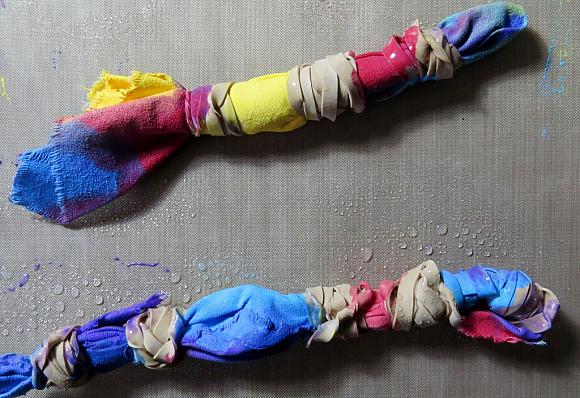 Iron fabrics flat, ready for use with chosen project/s.