Posted by DecoArt on Aug 5th 2015
Today I want to challenge you to use just ONE product – one color to create a fun and colorful art journal page. It's easier than you think, and the practice of layering, and teaching your eye to "see" is great fun.  
Items Needed:
Assorted Brushes
Well Palette
Instructions:
To start, you'll need a page from (or in) your art journal, clean water, a palette with several wells, a couple of soft brushes in various sizes and one color of the DecoArt Media Misters. For this study, I chose red.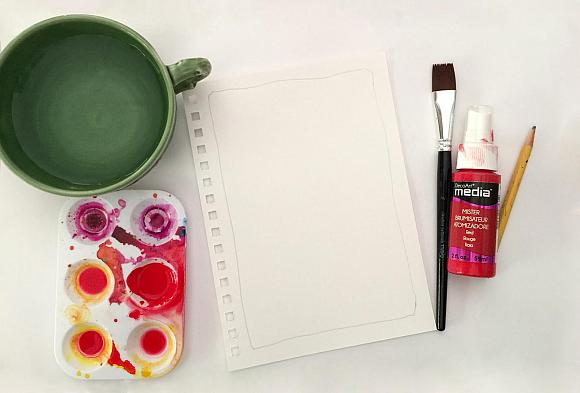 While it's not required, I like to create a border on my page, it helps me fence things in – but I often go over the line, and that's ok. I first watered down the entire page with clean water and while that was soaking in a little I poured a teaspoon or less of the red Media Mister in my palette. Then I watered it down so it was just a very transparent red. When I was satisfied that it was light enough, I painted the page. I had to walk away at this point and let the page dry completely, it was tough because I couldn't wait for the next steps.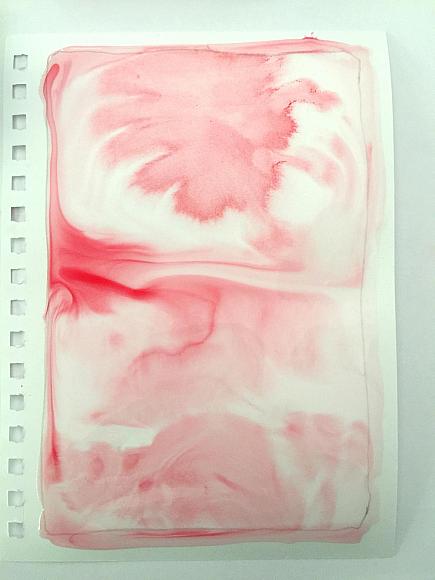 When the base layer was dry, I used a pencil to draw a repeating pattern of some leaves you might find in your garden.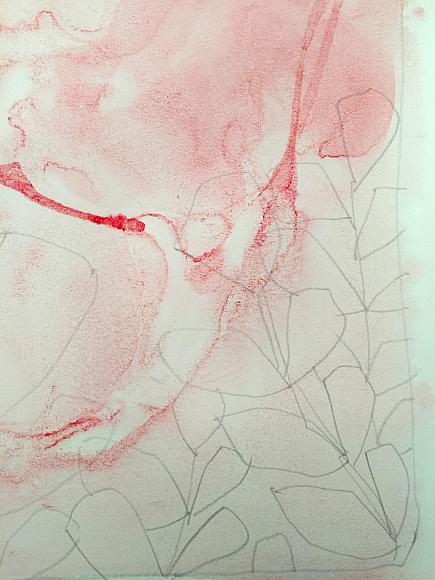 When I had filled in the bottom 2/3rds of the page with little leaves, I dipped my paintbrush in the undiluted red Media Mister and added it to the watered down mister that I had painted in the background. I wanted to darken that up just slightly so the first layer of leaves would be just little shadows in the background. When I was happy with that color, I painted all the leafy designs I had drawn in.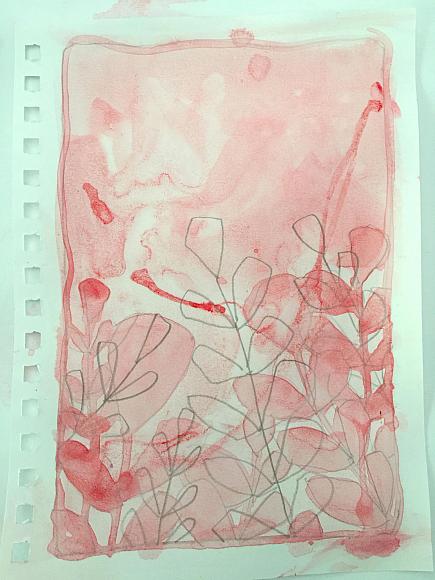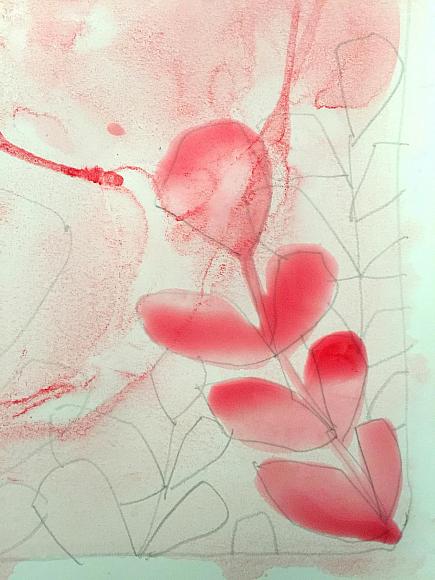 When that layer was dry, I repeated the process, making the Mister slightly darker again. I kept repeating the process until I liked the way it looked.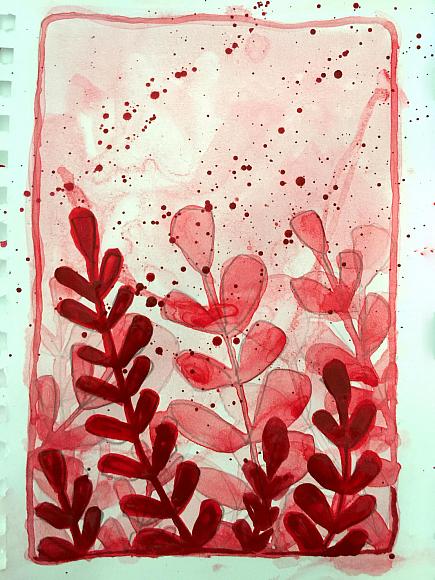 When the entire page was dry, I used a white gel pen to trace the outlines, making sure the lighter ones were fading off into the backgroiund and the darker ones were front and center on the page.