Posted by DecoArt on Sep 25th 2017
Kate here! My love of colour is totally matched by my love of journals so when I came across this Sizzix die I knew exactly what I was going to do with it! I used a combination of techniques to build up the layers on the cover of my journal, and then filled my journal with removable signatures so I can get even more colourful on the inside.
Items Needed:
Sizzix Die - Journal By Eileen Hull
Assorted Stencils
Archival Inkpads
Embellishments Kit By Kate Crane - Tando Creative
Thick Card
White Gel Pen
Assorted Background Stamps
Brayer
Assorted Brushes
Junk For Stamping
Instructions:
Cut the covers out of mount board using the Sizzix die and prepare them by completely covering in black gesso. When dry add a layer of white gesso but leaving some of the edges to allow the black to show a little. Whilst the white gesso is wet, scribble into it with a pencil to add a bit of texture.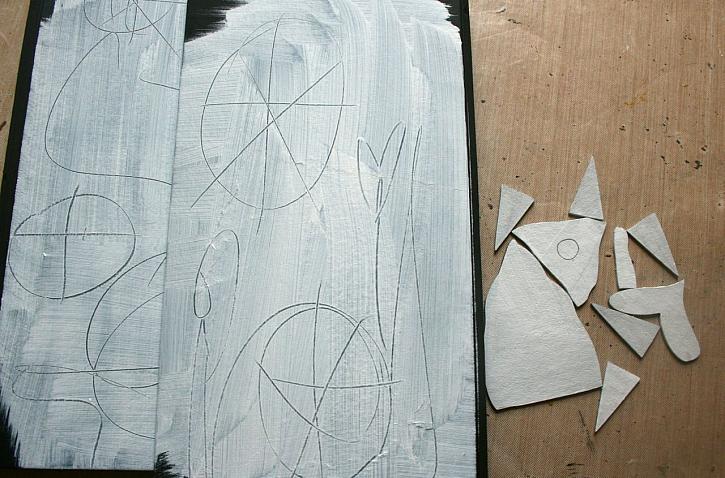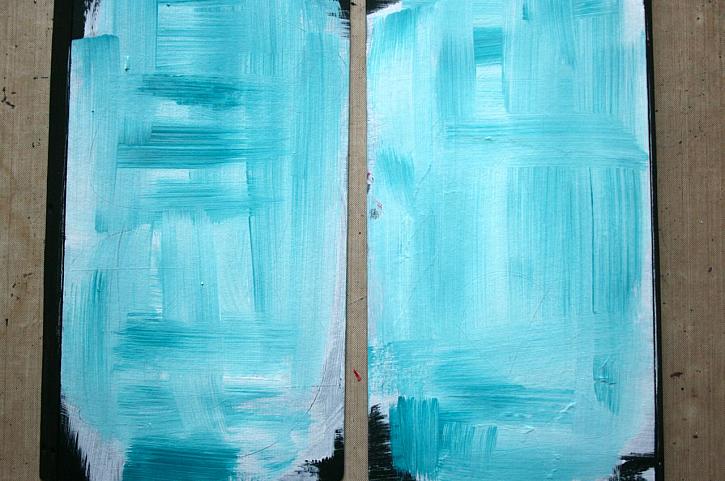 Begin by painting a layer of Tinting Base and whilst it is still wet add small amounts of Cobalt Tuquoise Hue, which will blend a little and create lighter and darker areas. Allow it to dry a little and then lightly brayer small amounts of the same Turquoise followed by Green Gold in patches.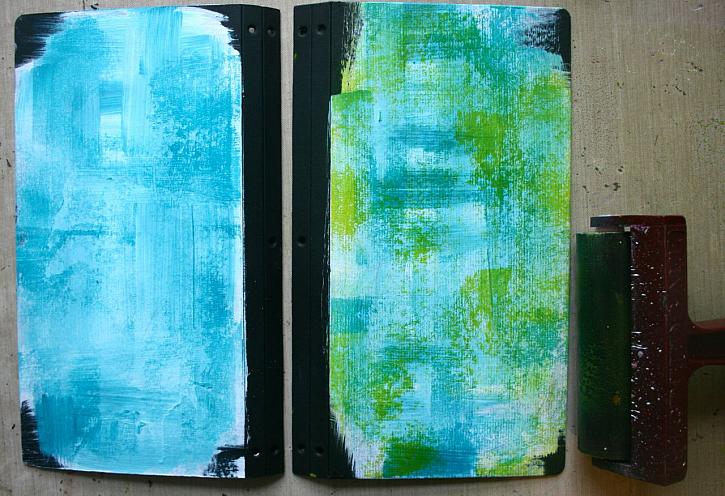 Continue to brayer small amounts of paint to build up layers, adding Quinacridone Red and then Quinacridone Magenta. Finally brayer Carbon Black around the edges, but go steady with the black!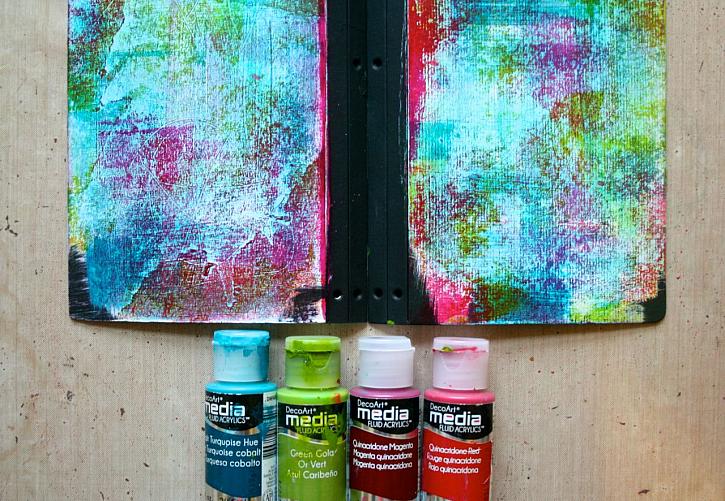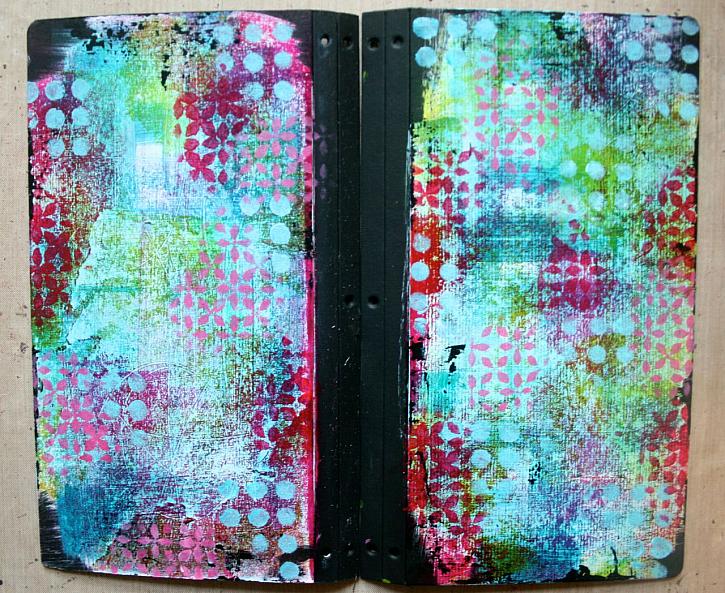 Use a variety of stencils and a sponge to add pattern randomly all over the background, using the same colours. At this point you can mix some of the stronger colours such as Quinacridone Magenta with a little Tinting Base to create a pastel shade. Don't forget to add some black; it really makes all of the other colours pop.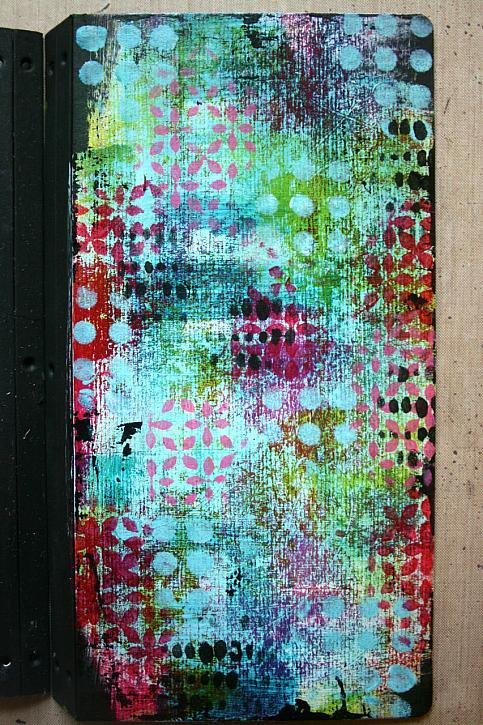 Use any background stamps to randomly stamp all over the background. You could do this with Archival inks, or with the Fluid Acrylic paints as long as you wipe it off your stamps immediately! Then use a white pen to add doodles and highlights.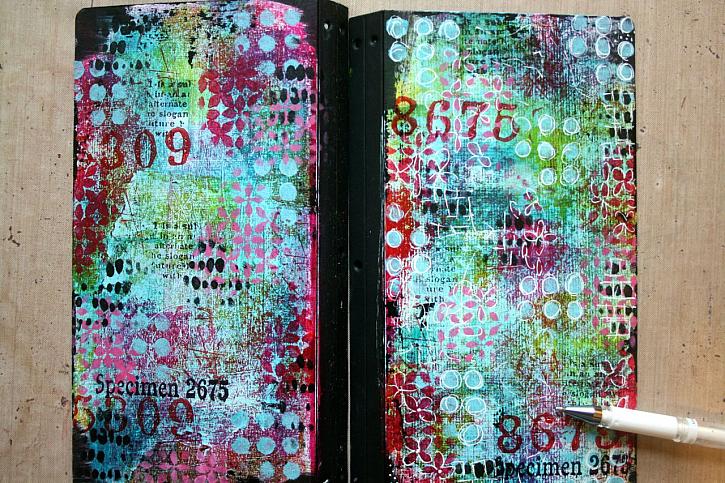 Metallics make a lovely top layer, especially if you just add light touches with edges of old credit cards and bottle lids.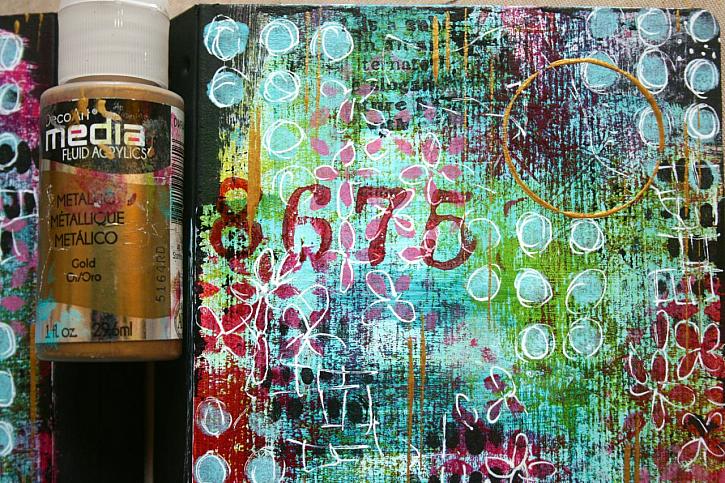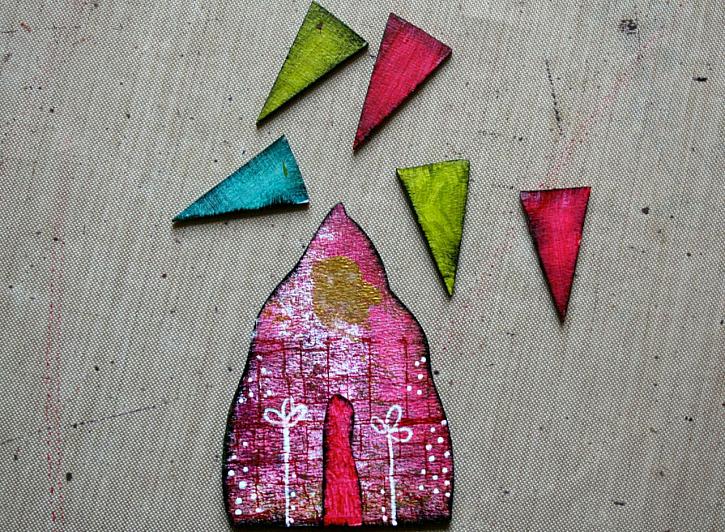 Add a layer of white gesso to your greyboard embellishments and then follow that with a layer of paint. I used a brush to paint my bunting, but a brayer to colour the house, as before, and using the same colours.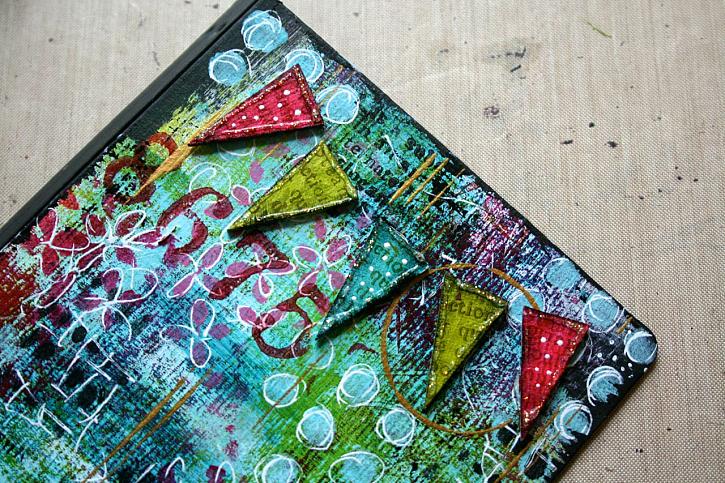 This is an optional step! But I often like to add a bit of stitching, and stitch directly through greyboard etc with my sewing machine. I added a couple of lines of stitching to stand my house on. If you don't want to sew you could use a strip of washi tape, or even just doodle a line.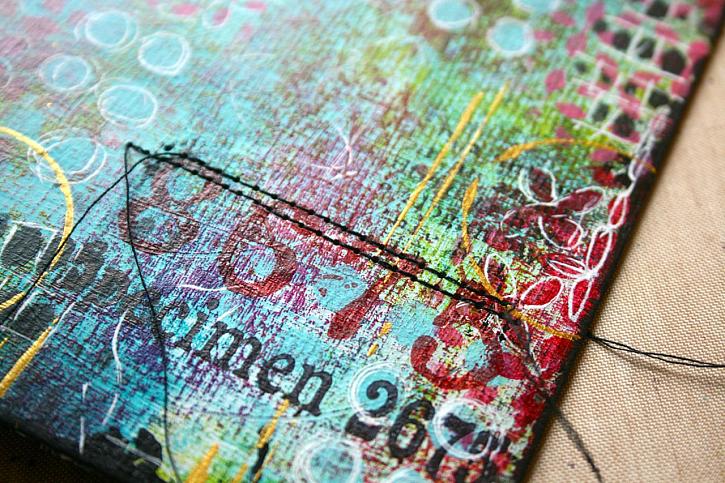 Colour the roof, door and the heart shape with a layer of gesso, followed by acrylic paint. When dry add a layer of Matte Medium to seal followed by a layer of One Step Crackle and leave for a couple of hours until the cracks develop. Add a layer of Antiquing Cream in Carbon Black and then wipe off to allow the Cream to just highlight the cracks.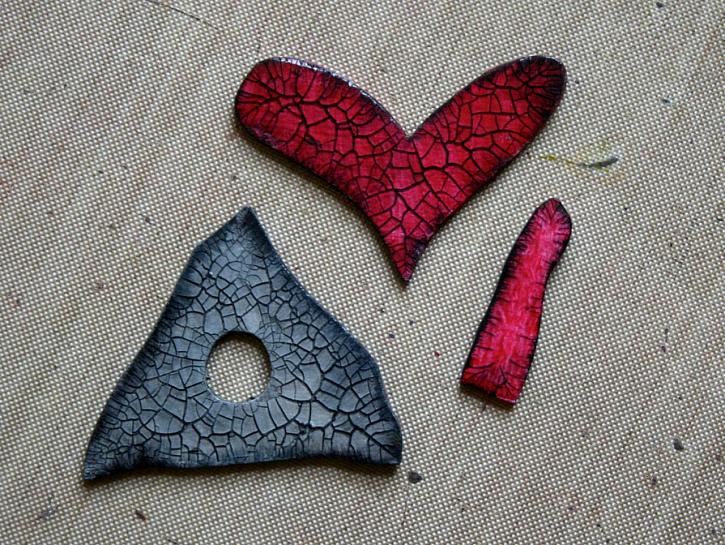 Add all of the elements to the front cover with the Matte Medium. Stick the font and back covers together, thread the elastic through the holes in the spine, and add your internal signatures.