Posted by DecoArt on Sep 19th 2013
I'm willing to bet that the average girl owns anywhere from 20-80 pairs of earrings...I'm guessing I have somewhere around 50 (and constantly growing), but the funny thing is I really only wear 2 or 3 pairs that I seem to keep circulating! My go-to pair of earrings is an adorable pair of pink button style studs, so in an attempt to switch things up a bit I decided to try making some!
Items Needed:
Two Buttons
Earring Posts And Backs
Instructions:
Pick out two buttons, and use a dab of super glue to attach them to earring posts. You can pick up earring posts at just about any craft store.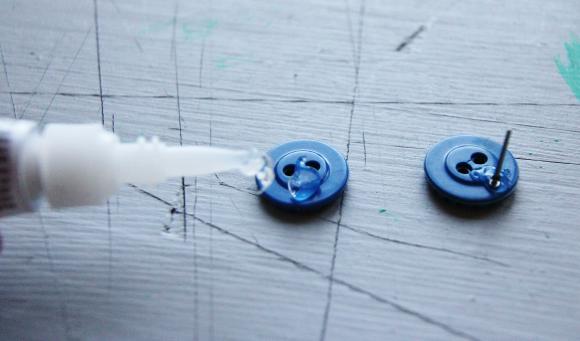 Add a funky flair to the earrings by painting the buttons any color you'd like! I'm loving gold right now, so I chose to paint my earrings in Deco Art's Antique Gold Gloss Enamel Paint.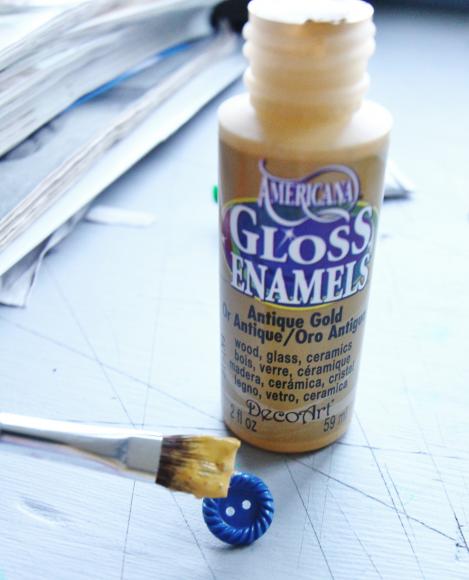 Let dry, attach a back and your earrings are ready to wear!