Posted by DecoArt on Mar 27th 2016
Have you done any Spring cleaning yet? When I do any cleaning or tidying up, I usually find things that inspire me to turn them into something else. I love to upcycle an object and give it a new purpose.
I hardly ever drink soda, but every once in a while I get a craving for a yummy Diet Coke®. I saw these mini aluminum bottles and just loved their retro shape and miniature bottle size. I knew I had the perfect paint to turn these cute bottles into high gloss treasures. 
Items Needed:
Americana Decor Maxx Gloss 8oz - Candy Apple
Americana Decor Maxx Gloss 8oz - Juicy Melon
Americana Decor Maxx Gloss 8oz - Aqua Waters
Cosmetic Sponges
Instructions:
After I had enjoyed my soda, I rinsed it out and let it dry.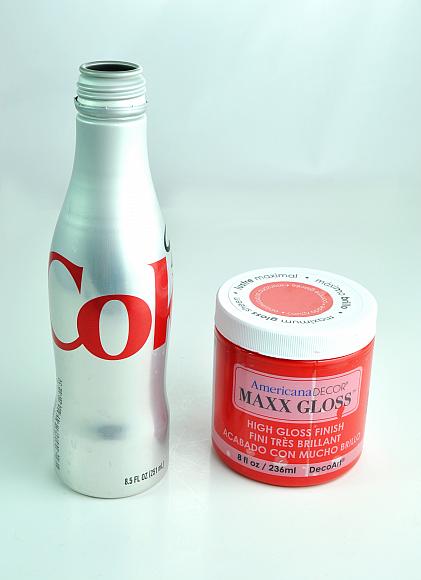 Then I used a chopstick to hold my bottle while I painted the outside with a makeup sponge brush. This is one of my favorite painting tools to use to get a nice even smooth coat of paint.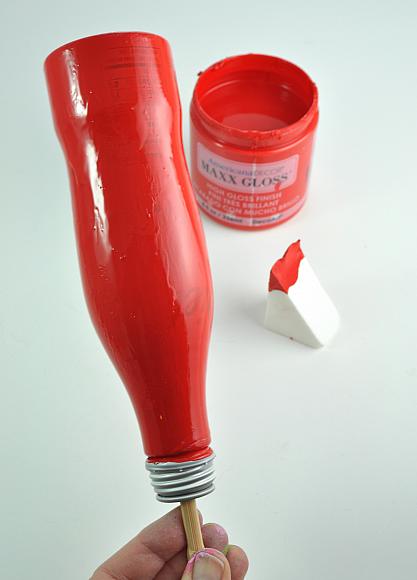 I let the first coat dry before I applied a second coat for full coverage. I picked three colors that will look great all year long on my mantle, but also are great Spring colors.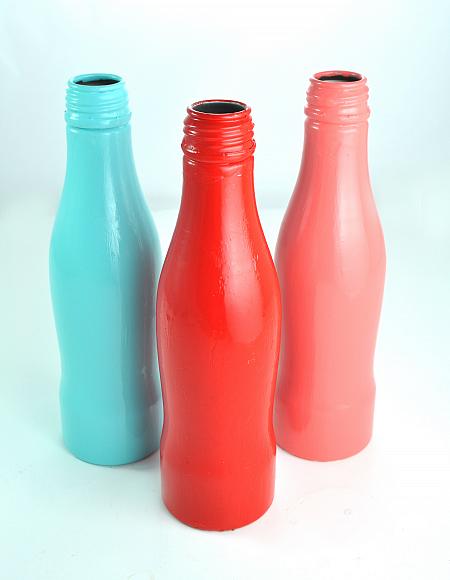 I love how these cute little bud vases turned out!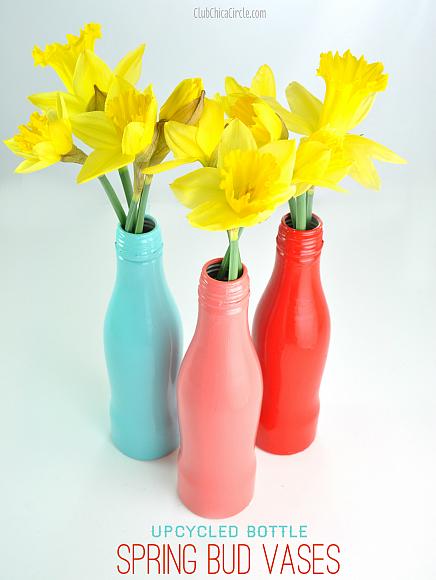 So cute and so easy to make, and the high gloss finish is so pretty. Americana Decor Maxx Gloss is so versatile. I love that I didn't have to use any primer and the colors are so vibrant. Try this paint on your next upcycle project.