Posted by DecoArt on Jun 11th 2015
Update a thrifted bulletin board with paints from DecoArt.
Items Needed:
Americana Stencil "Split Angles"
Sand Paper
Wood Putty
Water Container
Palette
Paper Towels
Ruler
Scissors
2" Flat Brush
Stencil Brush
1" Painters Tape
Edge Roller
Paint Pan
Bulletin Board
Cork Tiles
Instructions:
If frame needs fixing: Putty dings, let dry and sand.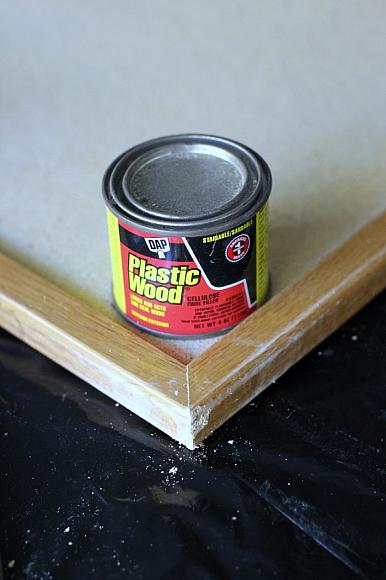 Tape off bulletin board as needed. If replacing with cork tiles it's not necessary to tape off fully. If new, tape off edges and cover board with newspaper to protect surface.
Paint frame with two coats on front and then on back. Either use a edge roller or 2" brush for painting.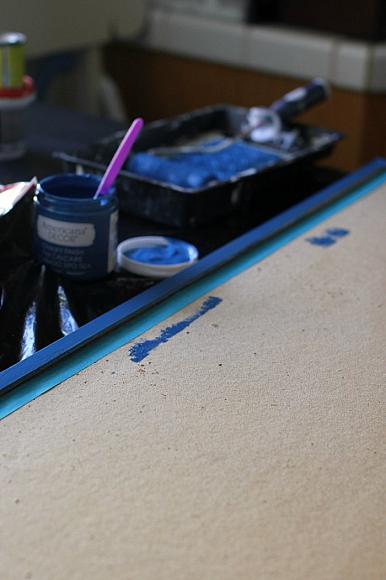 For Adding a new layer of cork for bulletin board, lay down cork tiles entirely prior to sticking to frame. Cut any tiles as needed to fit to frame. Use a ruler to mark a straight line, trim as needed to fit in frame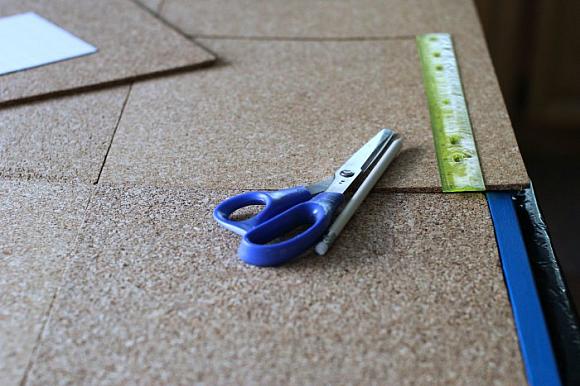 Lay down your stencil and tape to cork where you want it painted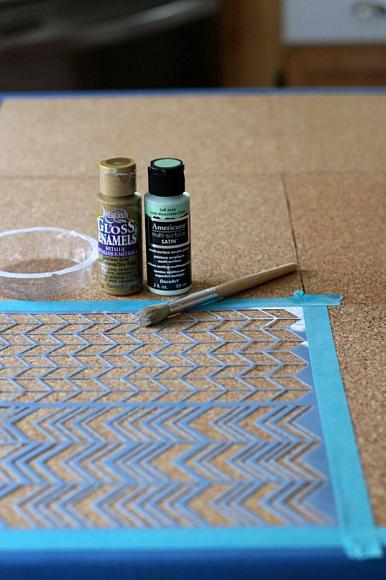 Use Stencil brush (use a dry brush technique) Tip: Hold down areas as you paint. Work in small sections as you go along! Have a paper towel for dabbing nearby and use as needed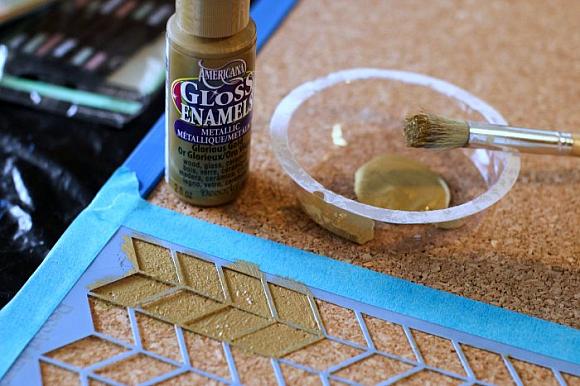 Add paint then continue to change color without washing your brush if you want a tonal affect.
When done with one section lift stencil up carefully and set down on next section to work on.
Make sure tape holds down stencil when moving on.
Repeat until your board is done.