Posted by DecoArt on Apr 3rd 2016
Here's a great project for Earth Day! It's super cute and pretty easy and uses nearly everything you probably already have at home! 
It's a super useful and sturdy yet totally cute tray. I love having trays in my house to hold groups of decorating items. They are so nice for coffee tables, side tables, dressers, whatever. I'm using this one right now to hold some pretty flowers and plants on my coffee table. And you can always serve meals on them as well! 
Items Needed:
Dark Wood Stain
Handles And Screws
Old Cutting Board
Old Rag
Paint Brushes
Sandpaper
Instructions:
This is my favorite way to get that weathered gray wood effect.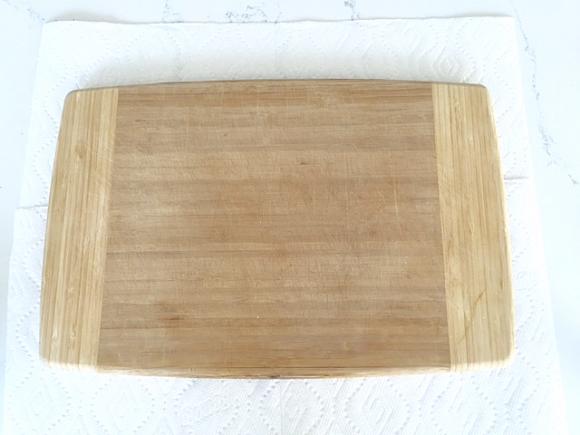 First you make a white wash using a 1:1 ratio of the Chalky Finish Everlasting paint and water. Mix it well and then paint a layer on your cutting board. Let it mostly dry and then wipe it off. Cutting boards are a little tricky to whitewash since they are tempered to not absorb like regular wood. You might need a couple of layers to get it the right way.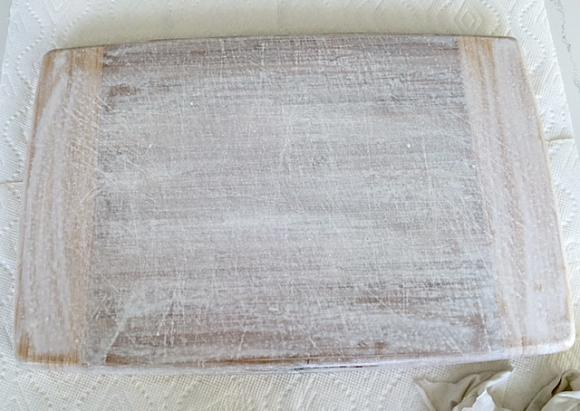 Next you use a brush to apply the stain and immediately wipe it off. It doesn't take much and spread it with a rag as best you can.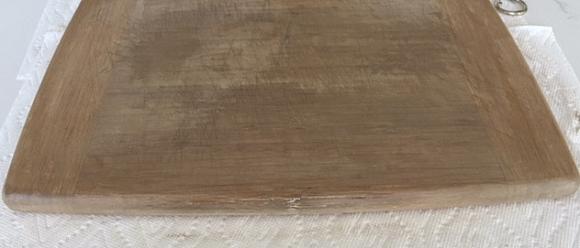 Then with a regular brush, use a dry brush method and streak on tiny bits of white paint over it. The dry brush method is to use a dry brush, dab it in paint and then paint most of it off on a paper towel or something so that barely any paint is on your brush.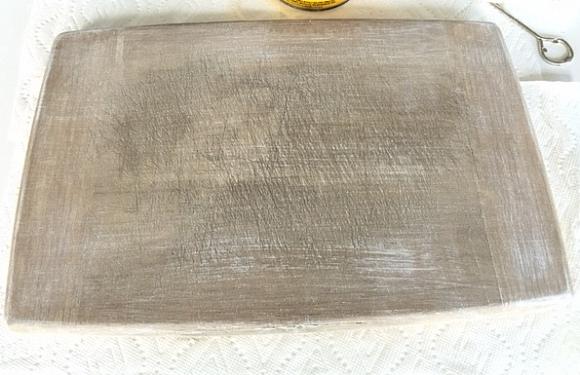 Once it's dry, apply the stencil. I just laid it over the top and used the pouncer to dab on Chalky Finish paint in Relic over the stencil. I removed the stencil and let it dry.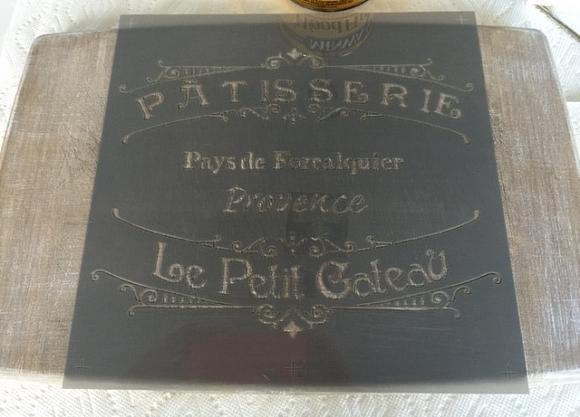 Once that's dry, you give the whole thing a good sanding to get it a more weathered and worn look. The idea is to make it look like something an old French bakery had that you paid lots and lots of money for in antique form.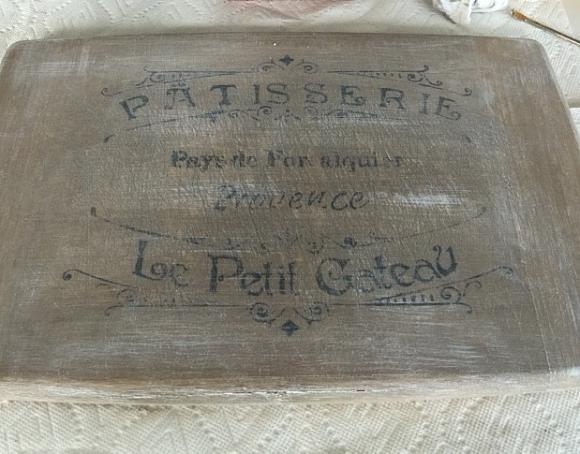 Finally I added a little more white paint with the dry brush method. Once it was dry, I finished it with the Soft Touch Varnish which is my favorite and super easy topcoat to use. It has the most fabulous feel!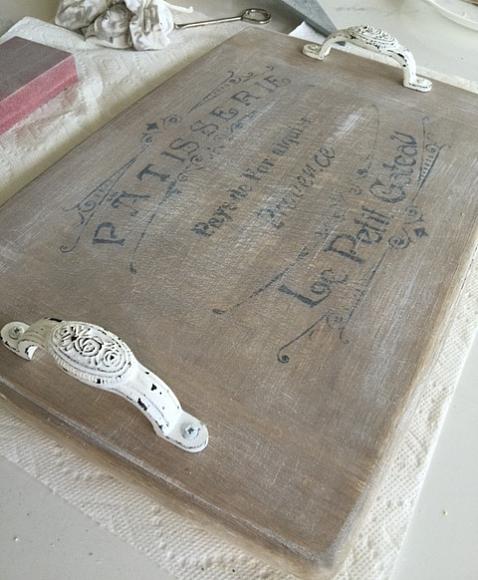 After it's all dry, you find the center of each side and drill holes for your hardware. I found these handles at Hobby Lobby but you could use an old recycled handle you have lying around or whatever.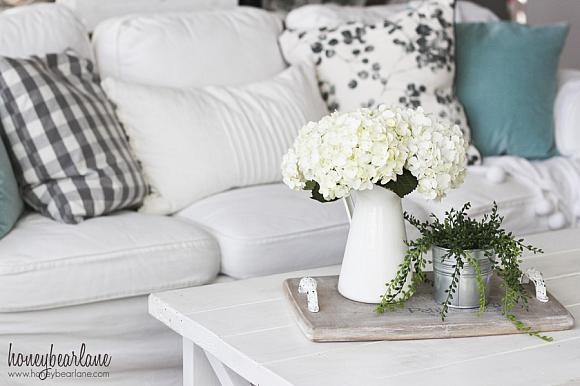 Now you're done and have a fabulous piece that looks antique!