Posted by DecoArt on Sep 28th 2015
I have been ordering craft supplies online and receiving them in these easy to assemble corrugated card folded packaging envelope type things (a long description but not sure what else to call them). Every single time I receive an order in one of them, I open it out and think "I could use this for something". Consequently I now have 7 of them sitting in a corner. So today, I finally decided to upcycle one. I have made a file folder style photo album.
Items Needed:
Assorted Paint Brushes
Cardboard Packaging
Strip Of Card
Glue
Keyhole Embellishment
Lace
Stencils
Instructions: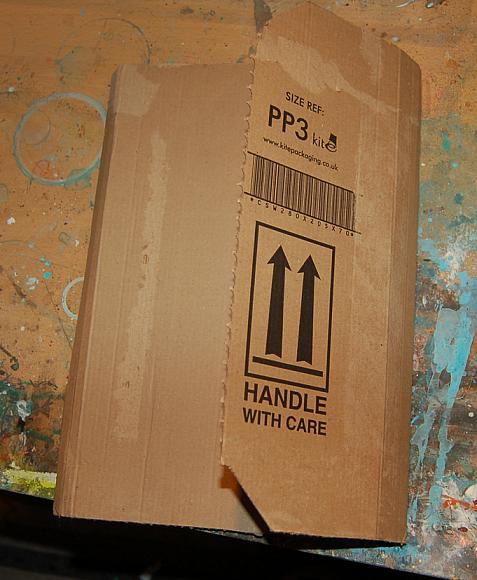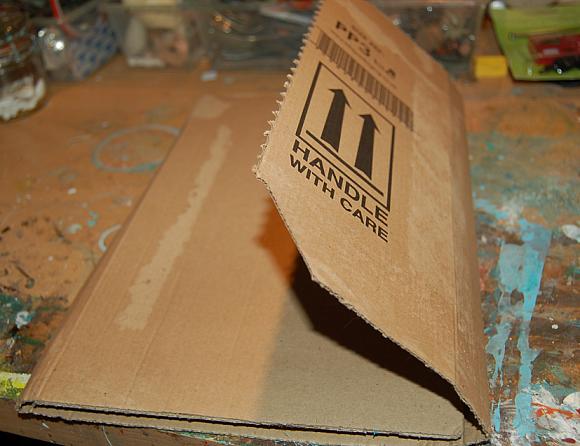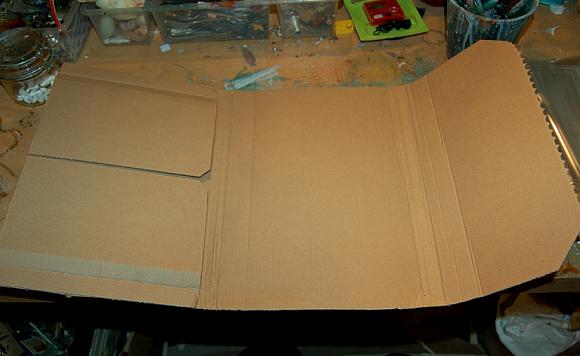 Firstly, paint the outside of your folder in white (or your chosen base colour. Use whatever paint you have plenty of. I used chalk paint as i didn't want to waste too much of my media fluids on such a large absorbent surface.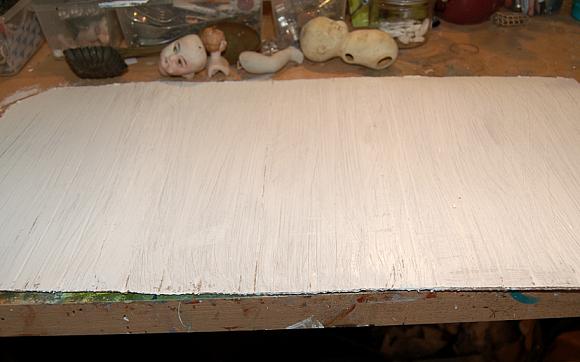 Line up a stencil on your surface.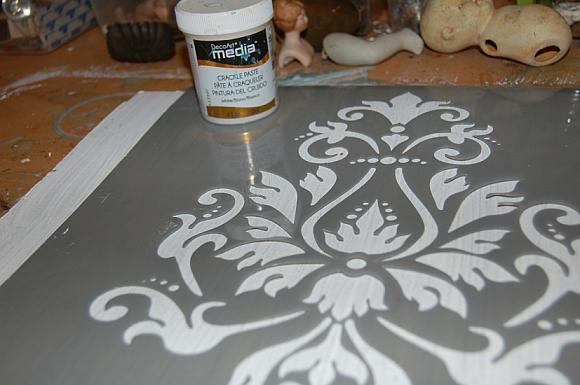 Using a palette knife or spreader, spread some crackle texture paste through the stencil.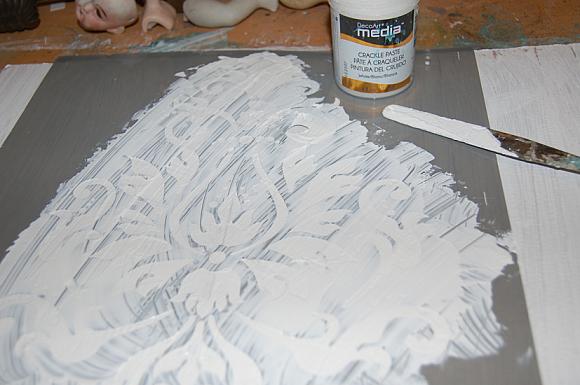 Repeat on the other side of the folder.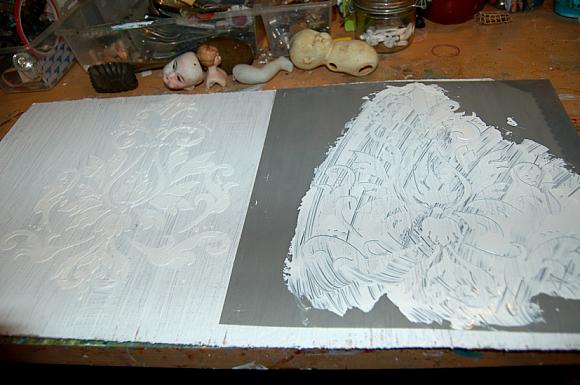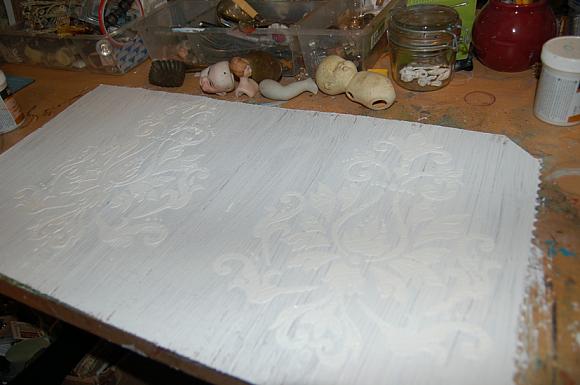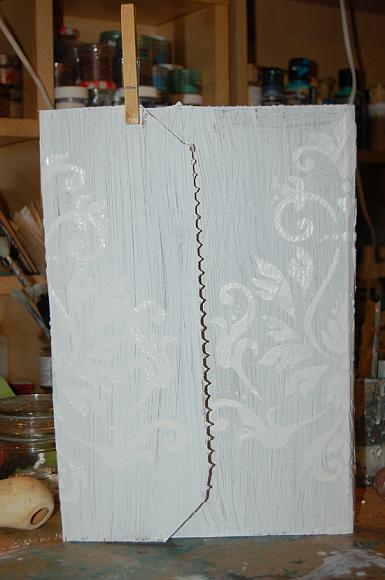 Cut a strip of card long enough to attach to the end of the folder at the opening. I used decorative scissors but you could use a border diecut if you have one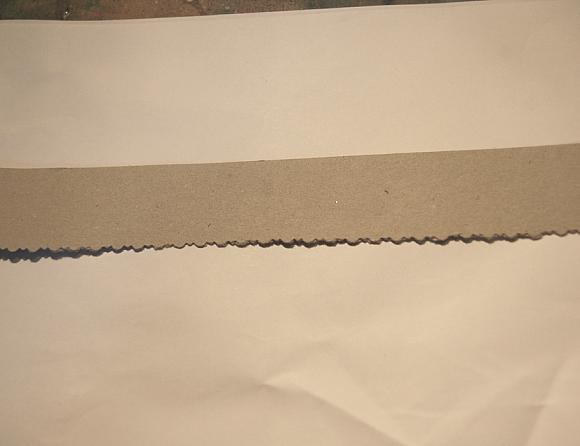 Repeat step two and three on your strip of card with a smaller patterned stencil and crackle paste.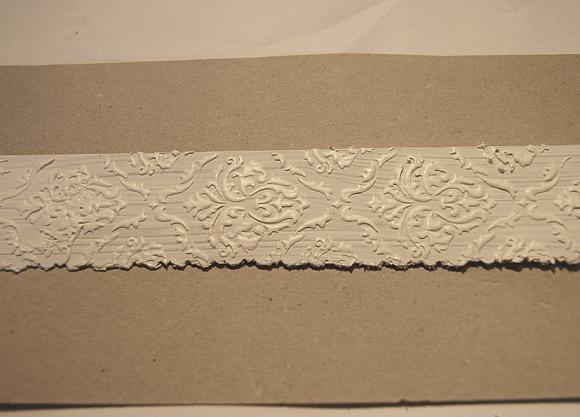 When the texture paste has dried on the folder and card strip, paint a wash over them using media fluid burnt umber. I have tilted my project in the second image here so you can see how wet your wash needs to be. But i recommend you paint your wash on with the items on a flat surface. When they are dry, attach the strip to the main folder and trim to size and shape. This will strengthen the card where it will get most handling. It is also decorative.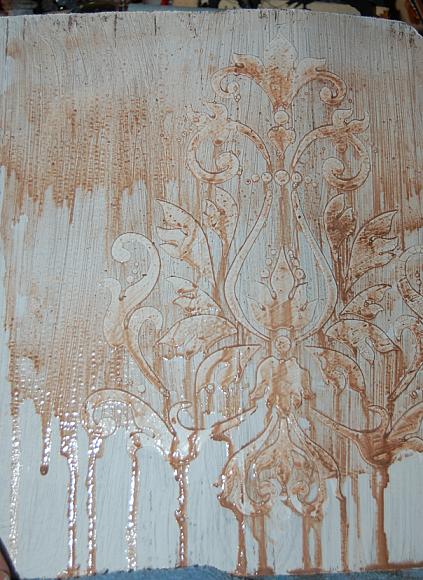 When it dries it should look a bit like this...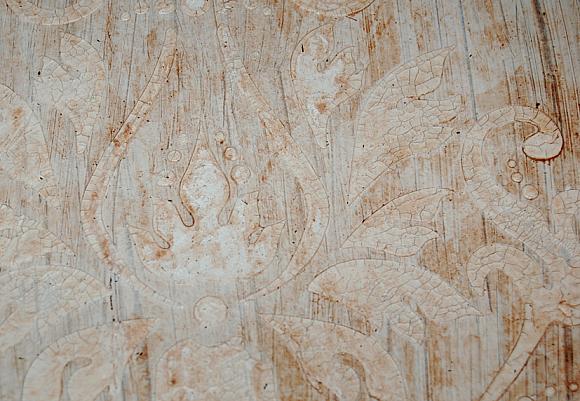 Make sure your surface is completely dry. Now dry brush over the surfaces using a broad brush. Build up layers by dry brushing and pay particular attention to the edges and corners.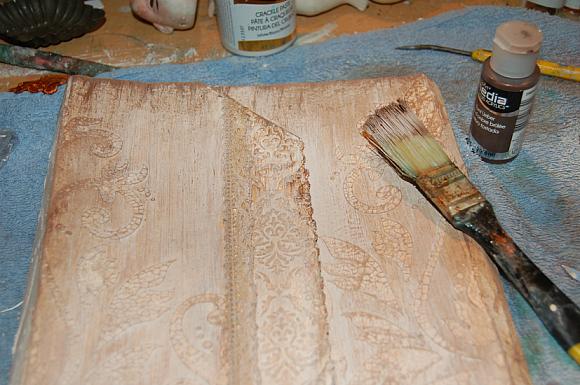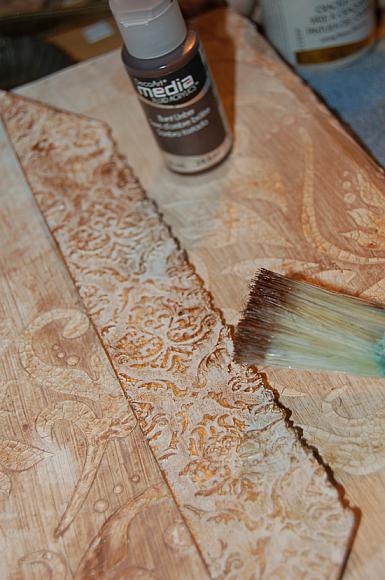 Using your finger or a soft cloth, gently rub some Metallic Lustre on to the raised parts of the stenciling.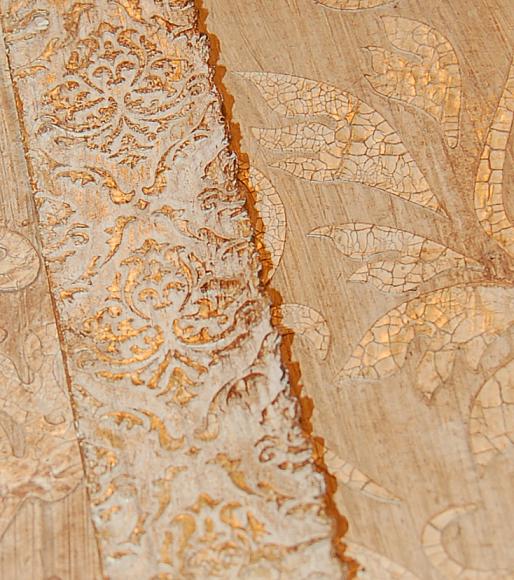 If you are using a strong colour of lace,dry brush some media fluid white titanium over it so it blends in and softens the look. But allow some of the colour to show through.Attach lace where you want it. I added it to the bottom and along the edge of the decorative card strip.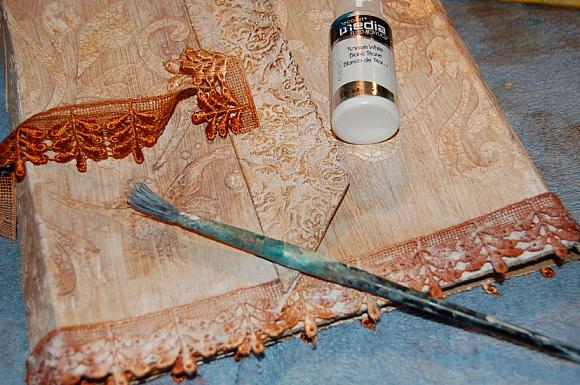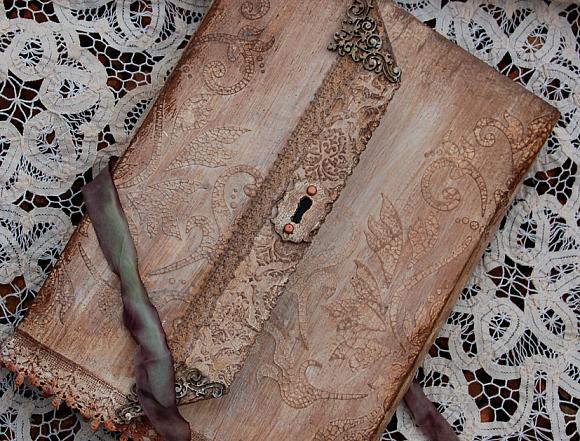 Now you are ready to do the inside.