Posted by DecoArt on Mar 2nd 2020
I bought this coffee table last year thinking I would love it, but it has sat in my basement ever since. I wasn't feeling the color. You can't tell anymore, but the corners had to be built back up from a dog that gnawed the heck of them. The wood inserts were replaced with chicken wire. Even with these updates, it still sat in my basement. I guess I just wasn't too fond of the color anymore.

I've been waiting for a good reason to redo it again and bring it back to life upstairs. DecoArt has come out with an awesome new product called Suede that is now available at Michaels! It mimics the look of suede on non-fabric surfaces. I loved this Midnight Blue and knew it would be perfect to use on this forgotten coffee table. 
Items Needed:
DecoArt Suede - Midnight Blue
Paintbrushes
Instructions: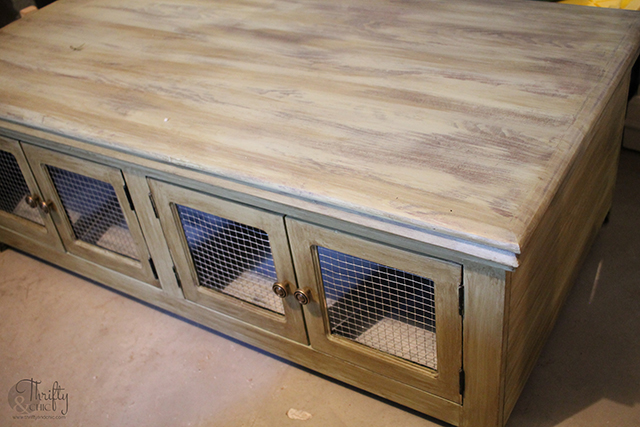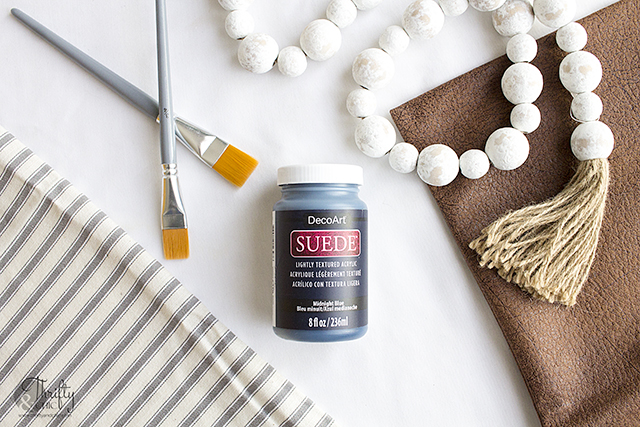 Step 1: Prep the surface. I just did a light sanding on the coffee table. I then took off the hardware and doors.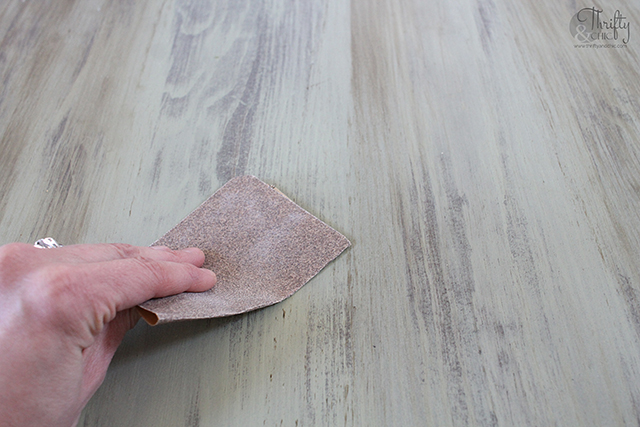 Step 2: Apply the Suede. I used a 1" brush to achieve this look. I used a crosshatch technique. It's kind of like making quick 'x's instead of brushing straight down in a line. This helps create the textured look. I thought this would take a while with a 1" brush, but it didn't!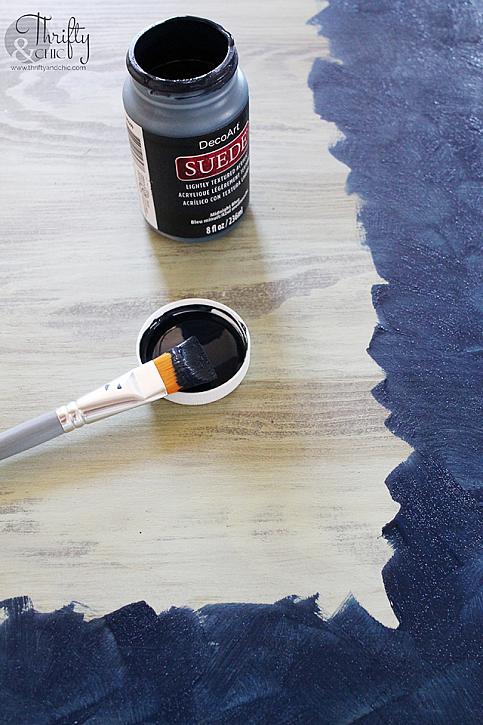 I did two coats. You can see from the line in the middle how important it was in my case to do the extra coat. It makes quite a difference!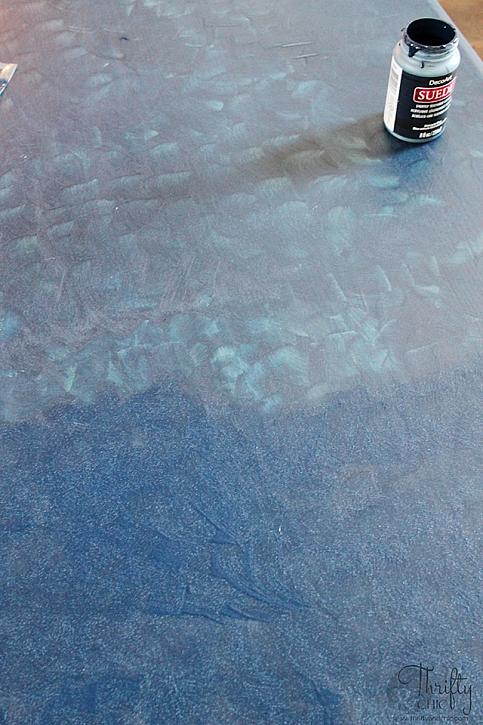 Step 3: I wanted to make the Midnight Blue and the suede texture top pop so I paired it with DecoArt's Americana Satin Enamel in Pure White. I painted the bottom section with this including the doors and the inside storage area.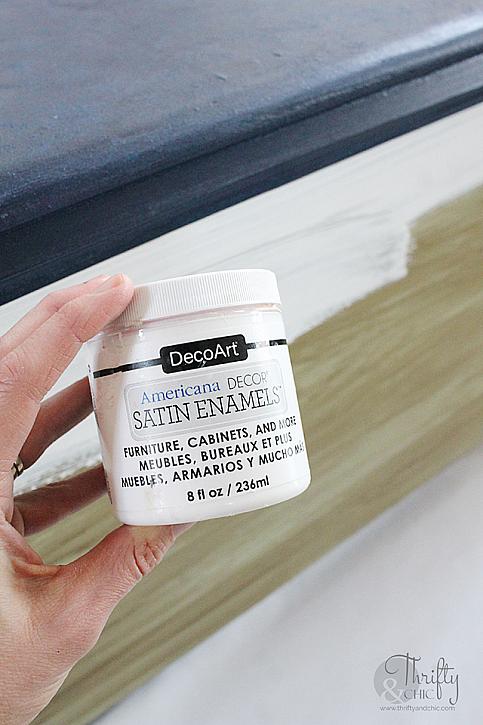 Step 4: Brush on a topcoat of Suede Varnish (coming soon to shop.decoart.com). Since this is a coffee table that is going to lots of abuse it's important to protect it!
When everything was dried and cured, I updated the knobs with these gold orbs. I think navy blue, white, and gold are just the perfect combination.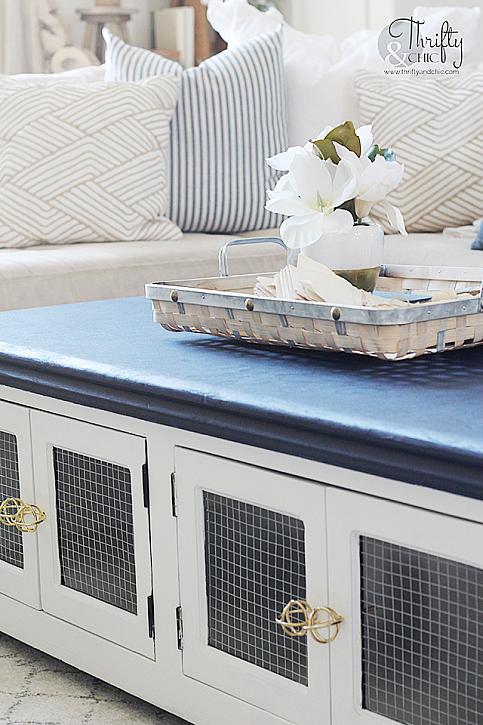 Here's the full look of the Suede. Having the two different textures of paint on this table brought it to life!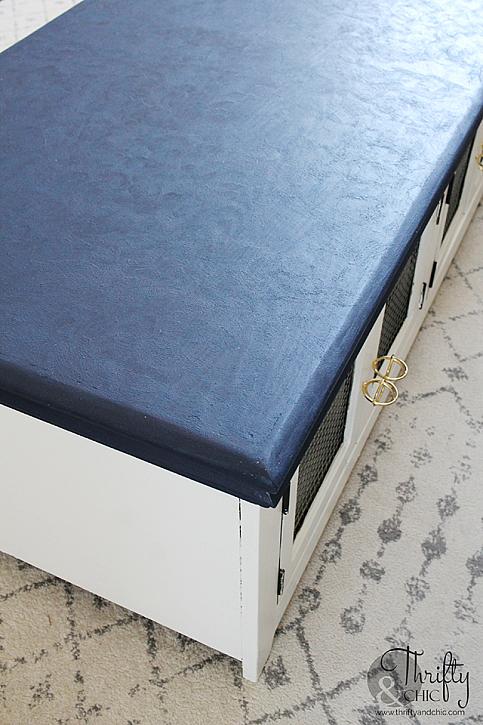 For the decor on the top, I placed lighter items that would compliment the Midnight Blue.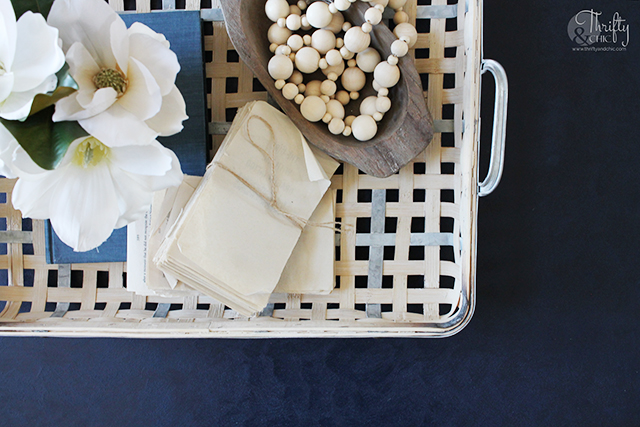 Bringing this beautiful blue into my space completely transformed the feel. It definitely makes me wish for warmer weather! Navy blue is my go-to color during the summer and now I'm totally feeling it!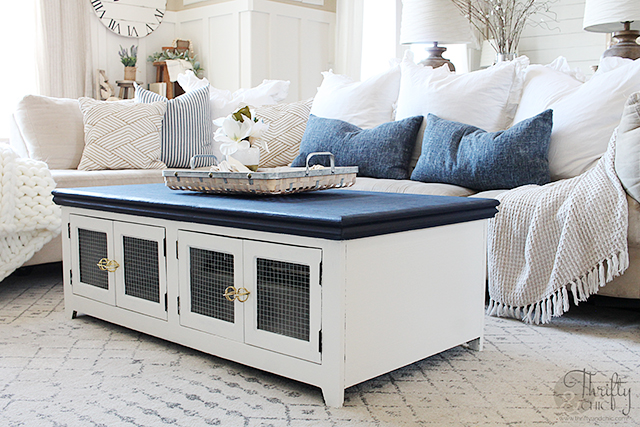 Here's another shot of the beautiful texture this creates.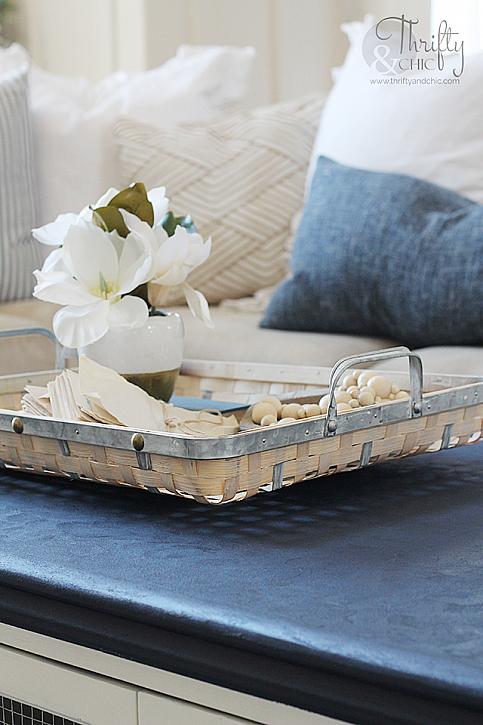 I just love how the Midnight Blue pops off the white and grounds this room.