Posted by DecoArt on Feb 1st 2016
If you're a mom of elementary aged kids, you have probably helped with Valentine's parties.  Or will help with an upcoming Valentine's party. Here's a simple and easy game idea that will keep the kids entertained for as long as their station rotates--Valentine's Tic Tac Toe.  It's super easy to make and practically free.
Items Needed:
Smallish Rocks
White Cardstock
Foam Brushes
Fine Tip Brush
Instructions:
Pick at least 10 rocks for one game. If you are doing this for a classroom rotation, I recommend making at least three games, probably four would be best. Wash the rocks.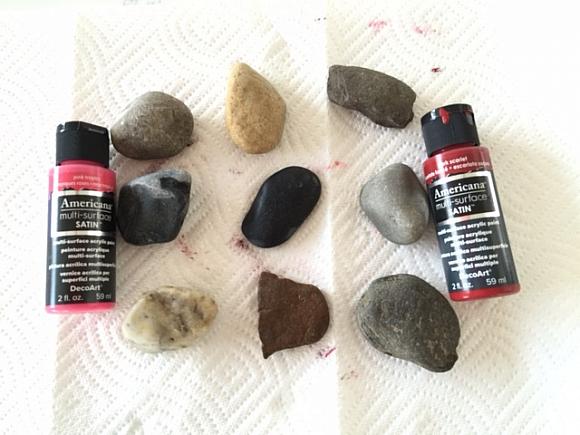 Paint half of the rocks red and half pink. I did this by painting one side first, letting it dry and painting another coat. After that coat was dry, I flipped them over and repeated.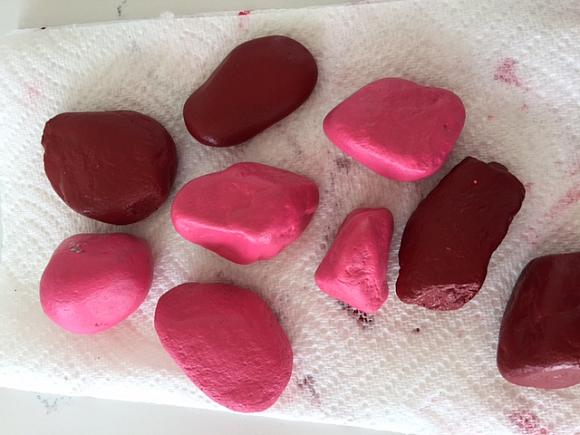 Once the rocks are super dry, take the fine tipped brush and paint X's and O's on them, keeping the X's to one color and the O's to another.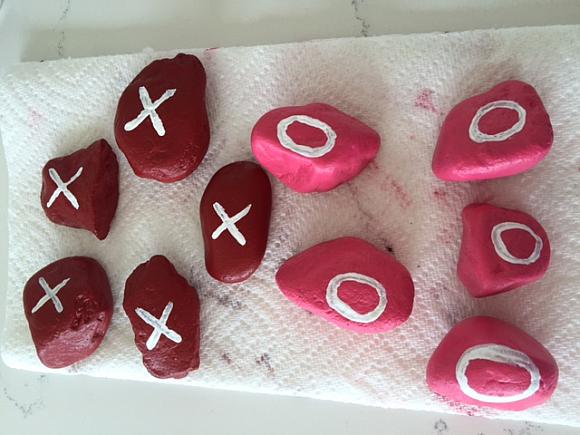 Draw a Tic Tac Toe board on cardstock with Sharpie and you are ready to go!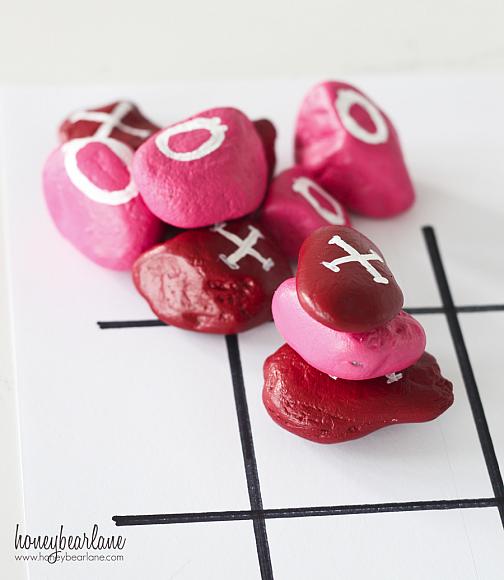 In addition to Tic Tac Toe, you can have the kids try to stack four rocks on top of each other...it's actually pretty difficult! You could use these games each year for parties or donate the game to your teacher's class.
Another idea is to use the rocks as vase filler decor until you're ready to play the game!