Posted by DecoArt on Apr 19th 2017
I love mixing styles when putting projects together and this started off with shabby paint layers but changed to journaling style with the addition of the stencil and then moved onto vintage with the collage ephemera and vintage photo; but they mix well don't you think?
Items Needed:
Text Stamp
Black Archival Ink
12" By 12" Stencil
Ephemera Pieces And Embellishments Of Choice
Paper Towels
Large Black Tag
Instructions:
Start with some DecoArt chalky finish paints and a brayer. Four layers drying between each one I began with Relic.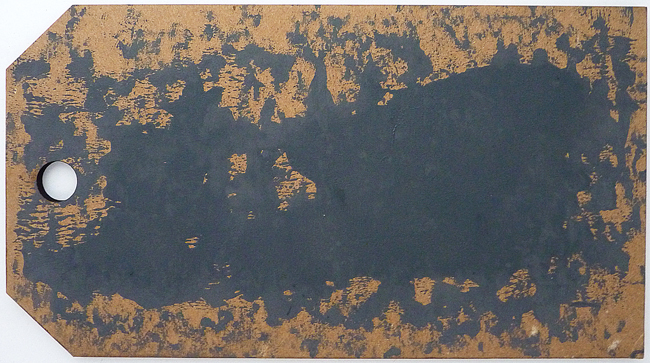 Repeat with Primitive...
then Restore...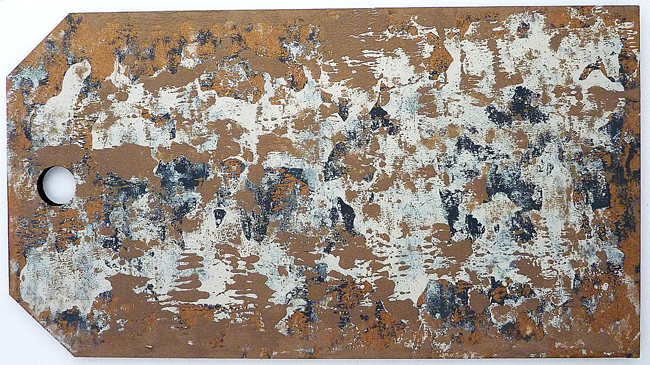 and finally with Lace.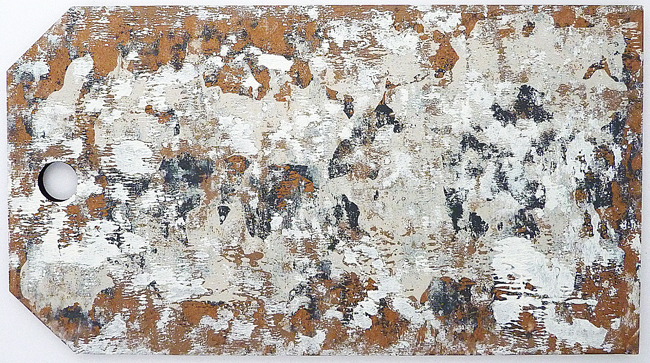 I wanted to keep some of the peeled paint look but also wanted it to be brighter and shabbier so I grabbed a 12 x 12 stencil, painted it with white tinting base...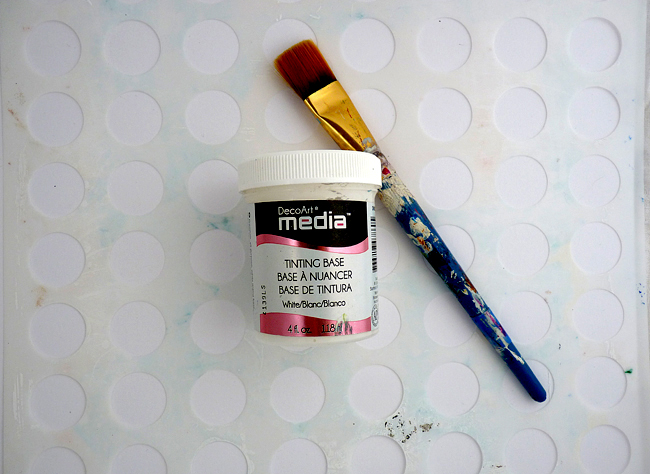 and laid it over the tag rubbing it down with some kitchen towel...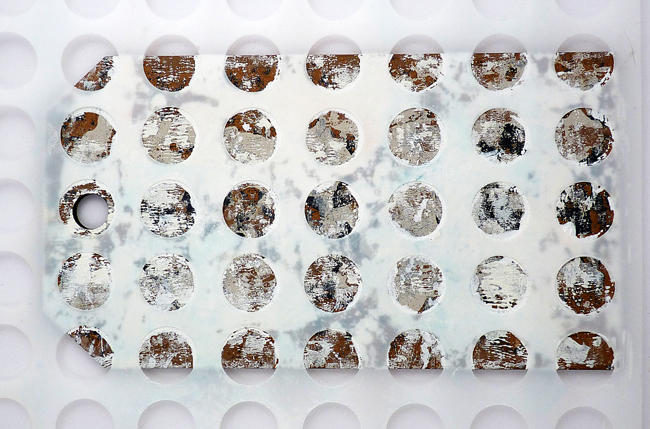 so that when I pulled it away it revealed random mottled dots with a white fill in.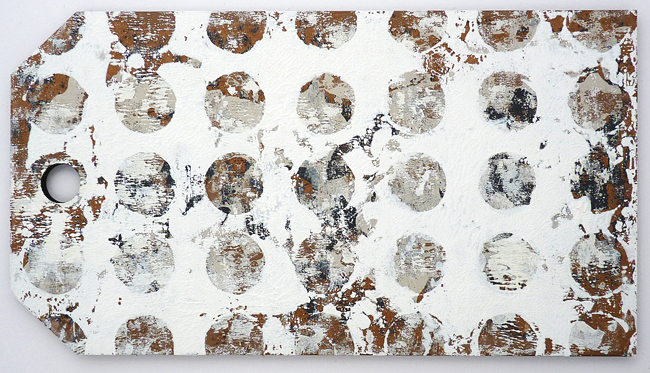 Look at the texture the white tinting base has to it just because it was sandwiched between the tag and the stencil.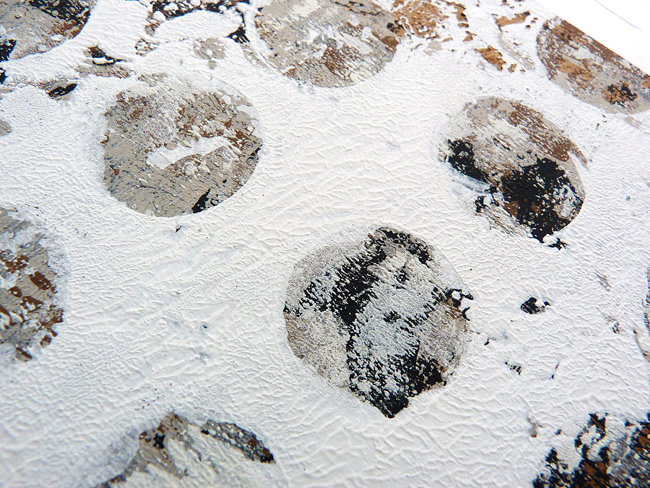 Stamp into the spots using a text stamp, mine was an old one with French script on it. The two photos below show the technique and how it looked when I took the stencil away.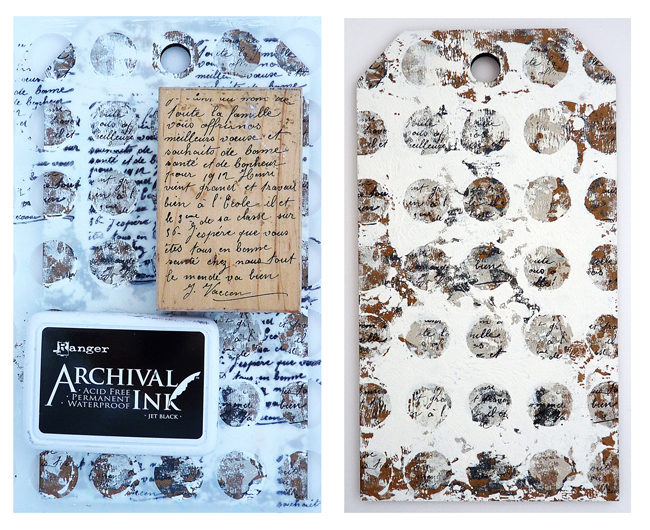 Start collecting together the ephemera and embellishments for this large tag. What I begin with isn't always what I finish with...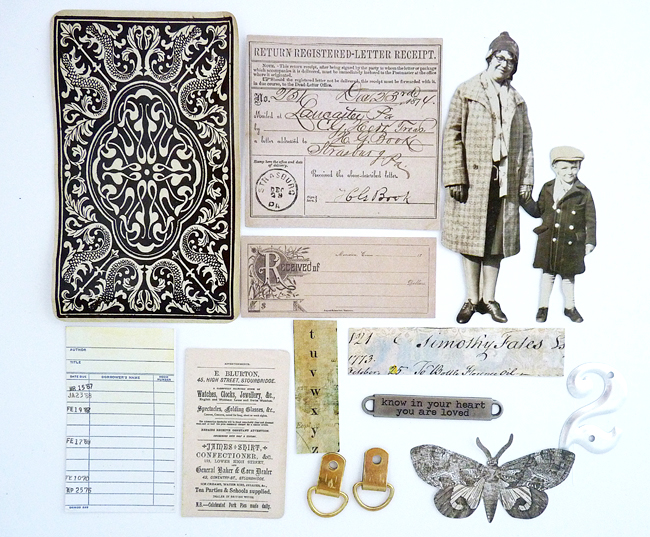 Ink and alter them ready to use and layer up. I started with the metal pieces to make the attachment for the word band and these pieces were altered with Iced Espresso Metallic Lustre.

I put together the collage layer by layer...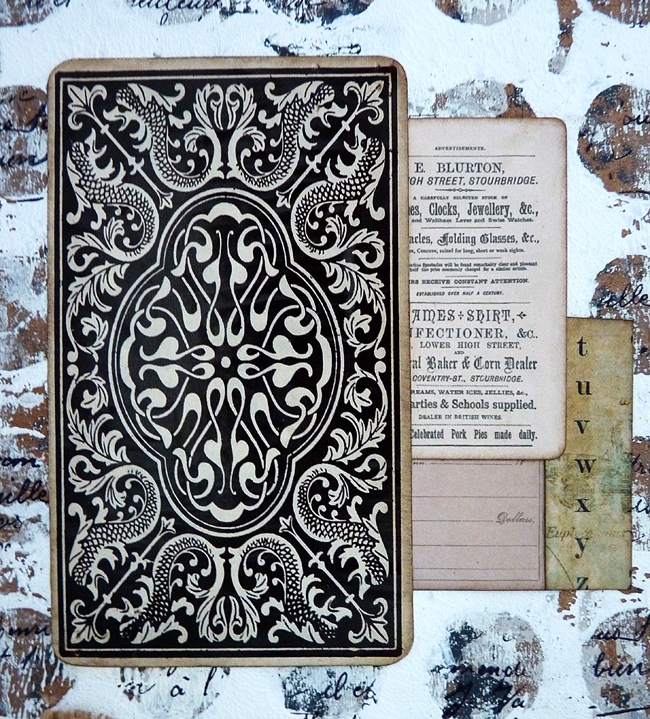 layer two...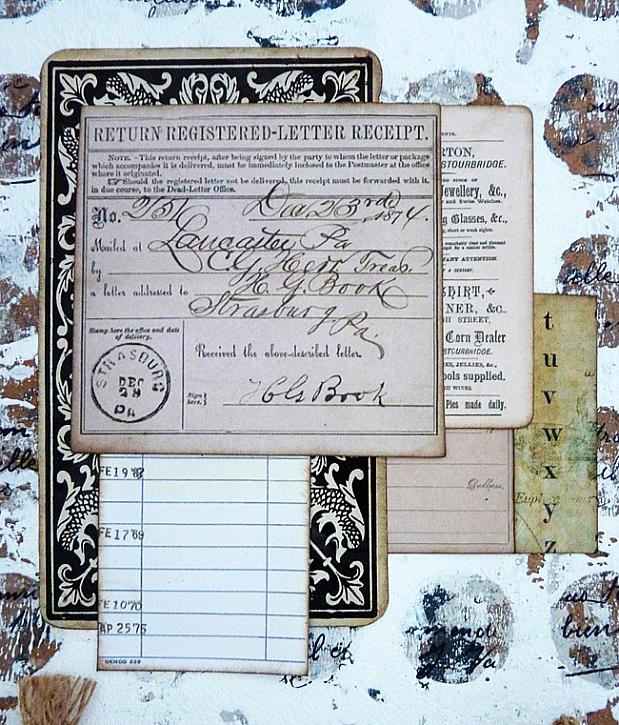 layer three with a grounding strip (where the feet will go) and brush the surface of all the papers with matte Decou-Page.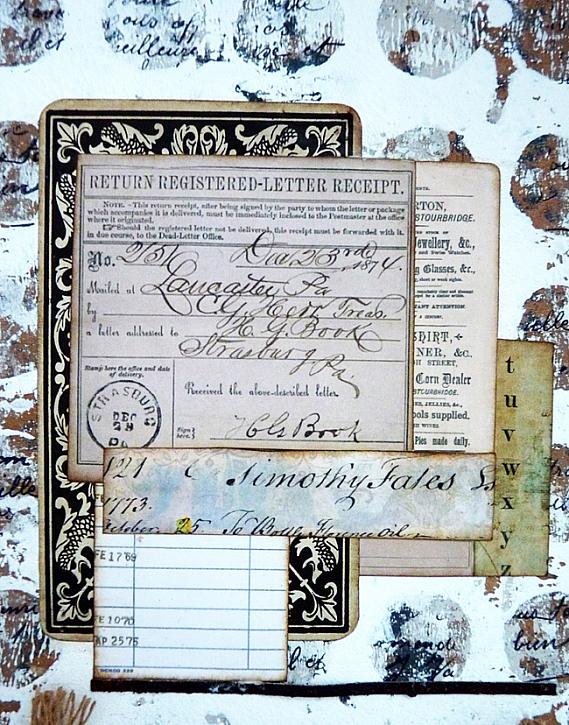 Give all these pieces a wash of tinting base to bring about overall cohesion.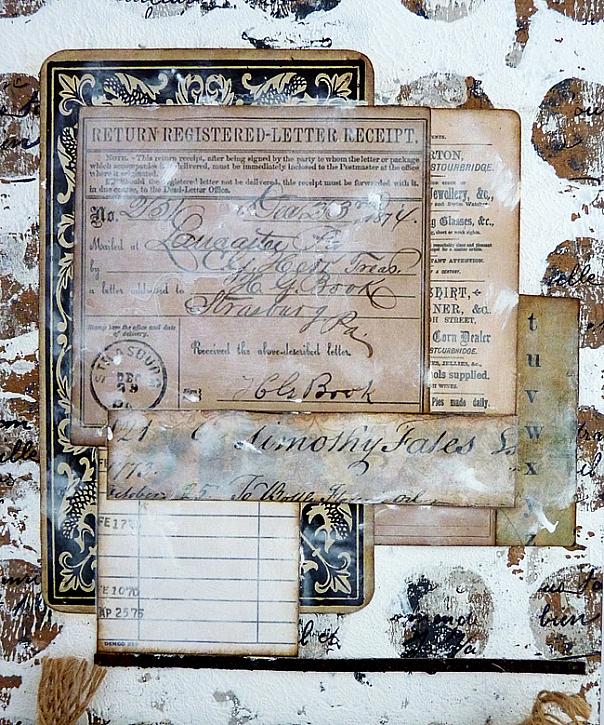 Then add some Burnt Umber, Raw Umber and Quinacridone Gold around the edges to give a slight rust effect to it. Use the water spritzer and watery colours with a small brush adding and drying until you are happy with it.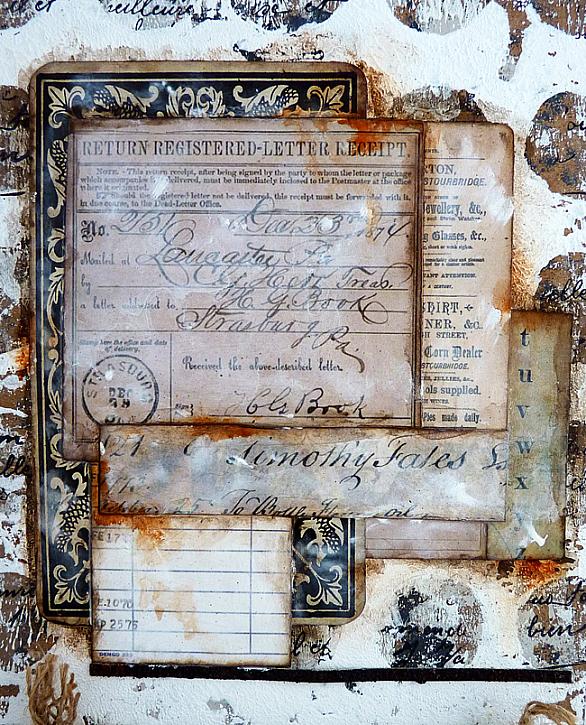 To finish I added the film strip, metal number, focal photo and butterfly. Then add a button with some rusty wire in the hole at the top.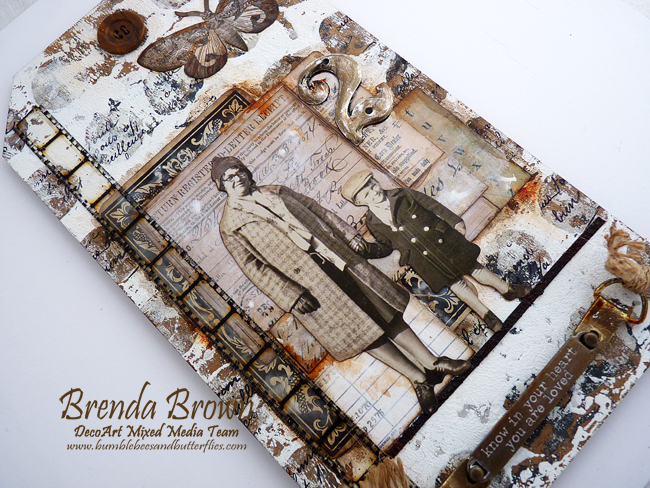 Thanks for stopping by today to take a look at my project. Please ask any questions in the comment box below or email me – the address is on the sidebar of my blog.
Hugs Brenda xxx