Posted by DecoArt on Jan 17th 2014
Does your child have a hard time keeping her stuff organized?  I love that kiddos like to collect little trinkets, goodies and treasures.  But I don't like that it ends up in all of the nooks and crannies in their bedrooms and especially all over the top of their desks!  That desk isn't just for looks, in my daughter's room it's meant as her artwork and homework station.  Silly girl!  After I put in many hours making over her coral tween bedroom, the least I could ask for is to keep it tidy!
But she's only 10 so I guess that was expecting a lot.  I've come up with a new way to keep her goodies caged up and hopefully since it's pretty to look at, it'll give her extra motivation to keep her stash organized!
Items Needed:
Foam Brushes
Old Food Jars Or Mason Jars
Drill And Bit
Assortment Of Knobs
Instructions:
Paint jar lids assortment of paint colors, 2-3 light coats will cover them.

Tip: Paint the sides first, then hold the lid with you thumb and index finger to keep your hands clean!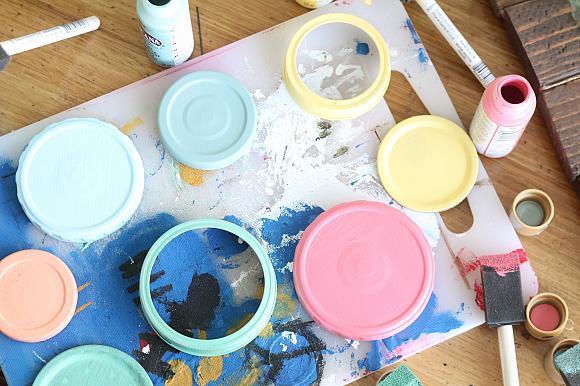 When dry, seal with a foam brush.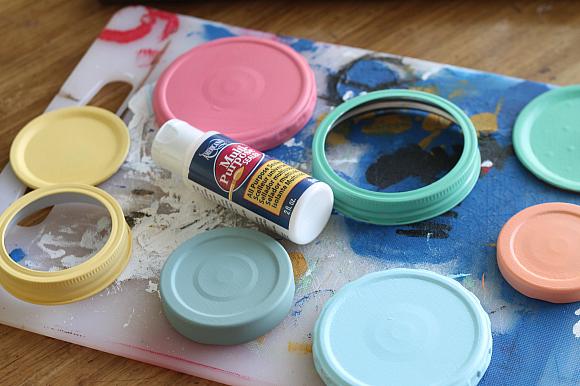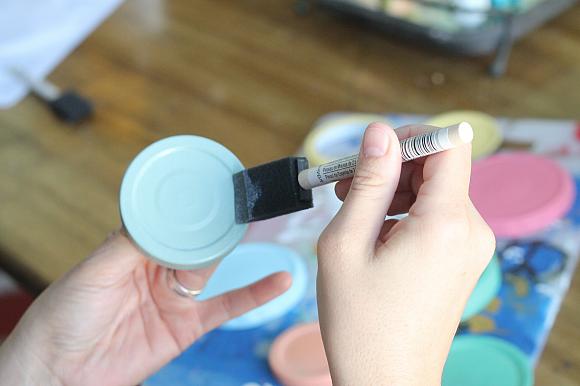 Drill into middle of jar lid with a metal drill bit and screw knobs into place.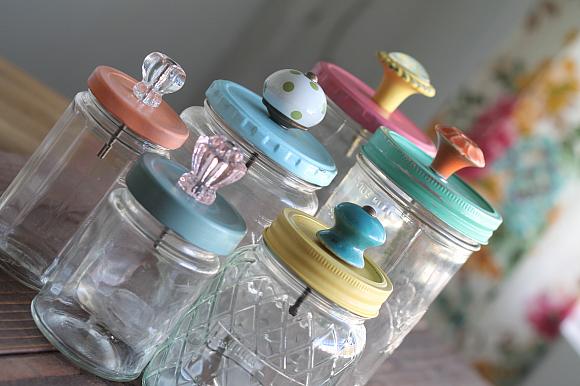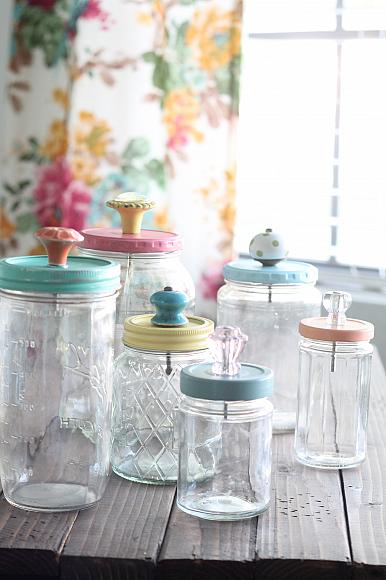 Store all assortments of child's toys and supplies in their pretty jars!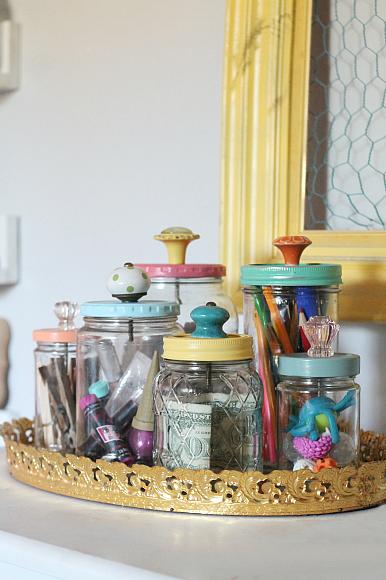 This is a very easy project and we love the colors! They coordinate with my personal decor style and especially that of my daughter's room. I couldn't be more pleased with how easy these knob jars turned out and guarantee you'll love them just as much! This technique would be a perfect fit for bathroom organization too, just check out our distressed mason jar with a knob. Hopefully this gave you motivation to get organized in every room of your house for the new year!