Posted by DecoArt on Jun 5th 2017
Layer up paint techniques to create a distressed style desk tidy, perfect for storing all your DecoArt paints!
Items Needed:
Assorted Brushes
Brayer
Palette Knife
Sticky Foam Pads
Stampendous Stamps - Toxic
MDF Desk Tidy Kit
Instructions:
Begin by painting all the MDF pieces in Cadmium Red Hue, both sides and the edges.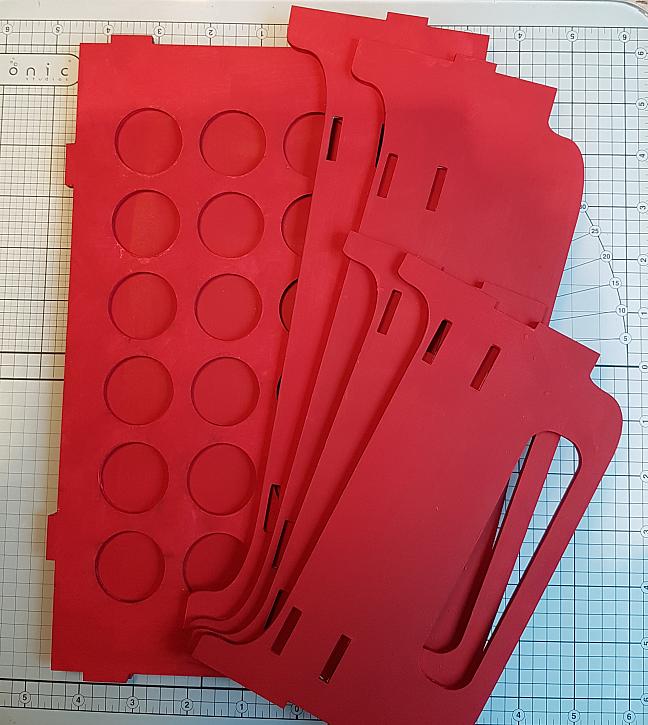 Give these pieces depth and interest by adding layers of Burnt Sienna, Transparent Red Iron Oxide, Quinacridone Gold and Raw Sienna. Add these layers using a wide brayer. On a non stick craft mat spread a little of your chosen colour. Roll the brayer over the paint, ensuring good coverage. Roller off the excess and then roller over the MDF pieces. Build the layers, ensuring they dry between each application.
Coat what will be the outside of the box in Weathered Wood. Once dry, take a wide flat brush and paint over the sides using Titan Buff and Medium Grey Value 6 in sweeping strokes. Keep the brush strokes in the same direction and try not to paint over parts you have already done.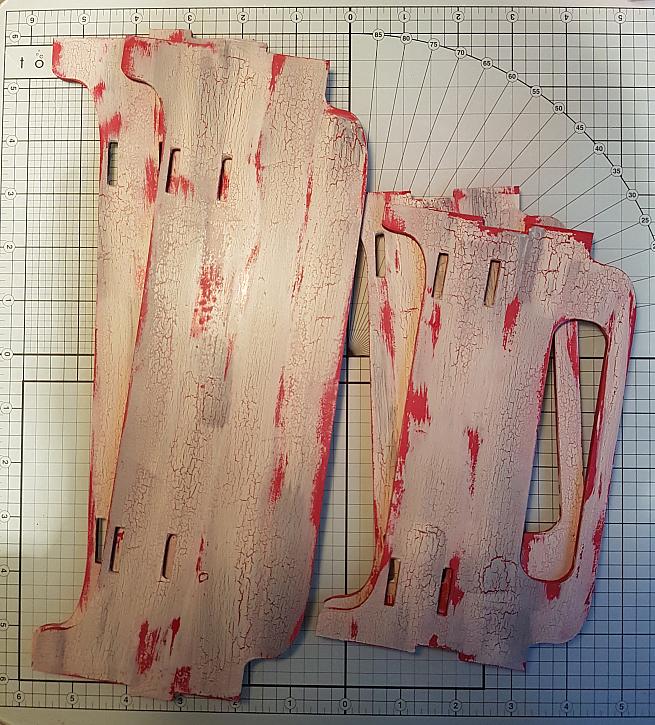 Taking a stamp, create a frame to the edges. For this tutorial I have used Andy Skinners Stampendous Stamp from his Toxic collection. Using a small amount of paint applied directly to the stamp build up in colour from Paynes Grey, to Cadmium Red Hue and finish with Metallic Gold. Remember to clean off the stamp once you are finished. At this stage you can also paint the edges of the sides in Metallic Gold.
Leaving the MDF desk tidy to one side it is now time to create the embellishments to adorn the front of the box. Take an MDF heart and add a generous layer of Dimensional Effects Textured Paste using a palette knife, build the paste to the centre of the heart to create fab 3D look. Leave to dry fully.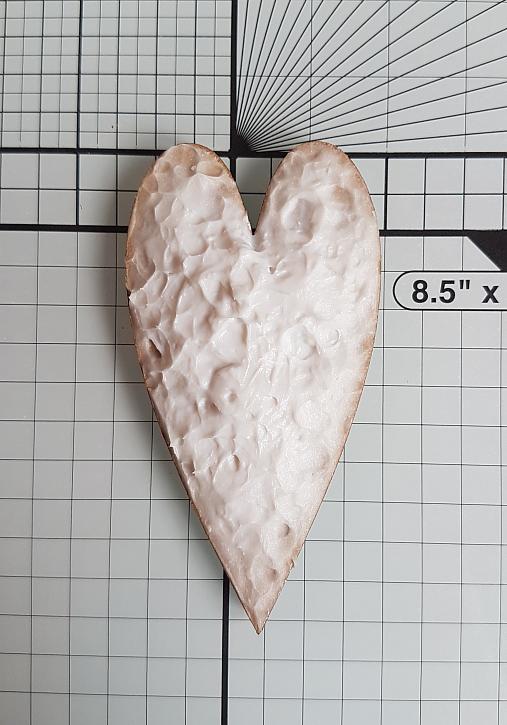 Once dry, paint the heart using a mixture of Cadmium Red Hue, Primary Magenta, Pyrrole Orange and Quinacridone Gold.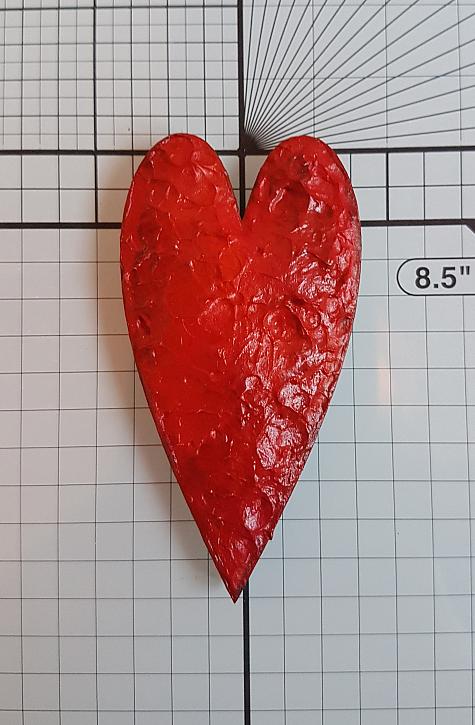 Add highlights to the heart, and pick out the texture, by dry brushing the piece with a soft brush and Metallic Gold. The key to this step is to build slowly! Once you have reached your desired level of dry brushing; paint the edges in Metallic Gold too.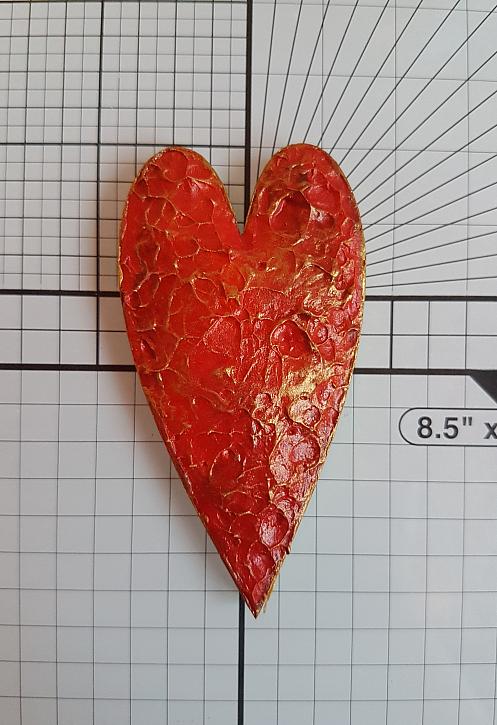 Take a selection of greyboard heart embellishments and paint these in a base layer of Cadmium Red Hue.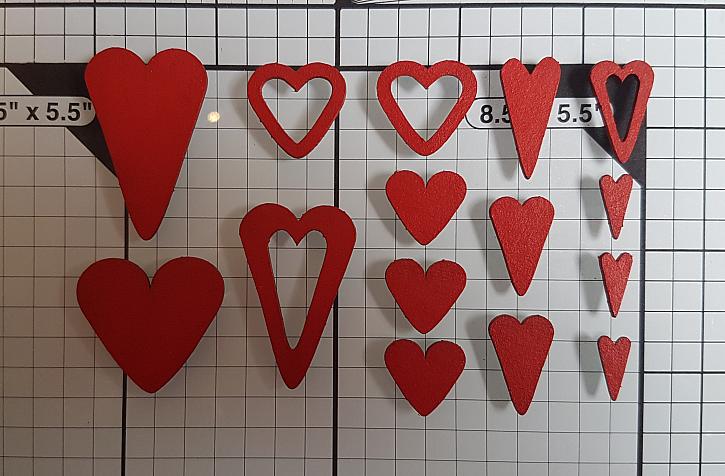 Edge the hearts with Burnt Umber to frame and dry brush with Metallic Gold to highlight.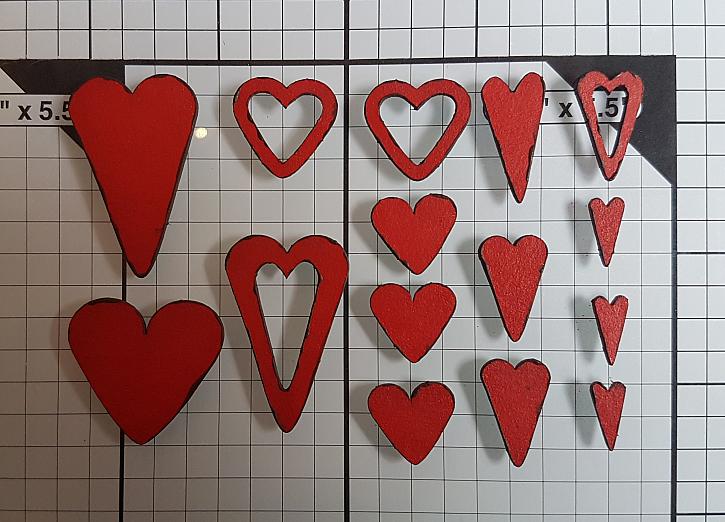 Using Decoupage Glue, add your heart embellishments to what will be the front of the box. I always like to plan out my design prior to sticking so I can get a good idea of how the finished box will look.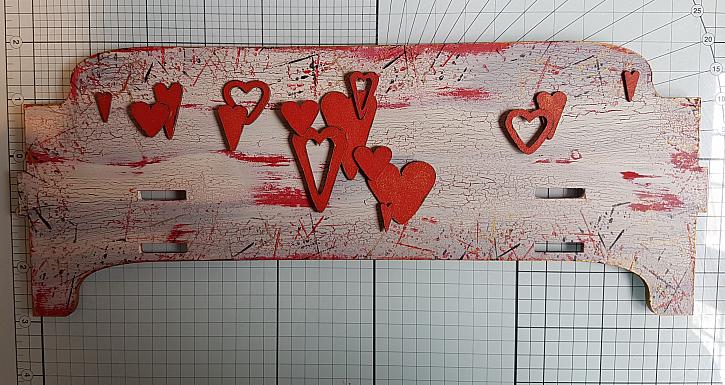 Add the larger MDF heart to the piece, raise it up on sticky foam pads to give it prominence. And finally fix all the sides together using Decoupage Glue.